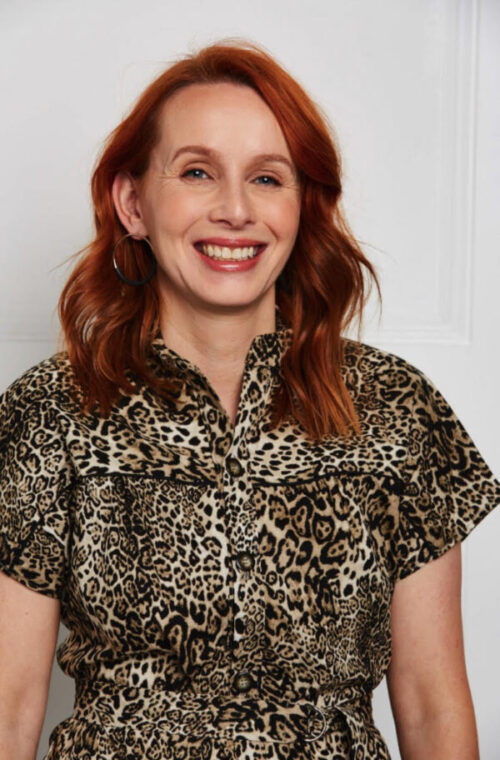 When Michelle Rowley attended a disorganized dressmaking workshop in November 2017, she knew she could have done it much better. By the time she had arrived home from the disappointing trip, she was ready to run the sociable dressmaking workshops she had long wished to provide. After twenty years of teaching English and eight years as a hobby dressmaker, Michelle was eager to swap lessons on nouns, verbs, and adjectives to those of her passion: hems, seams, and stitches. Following a discussion with her husband, in which she outlined her desire to use their home as a venue for running dressmaking workshops, she handed in her notice the very next day.
By January 2018, Michelle was ready to run her first workshop, having invested £1200 in four sewing machines, paid for public liability insurance, and designed ten different fun and sociable sewing workshops. Fortunate to have the necessary space around her kitchen table, Michelle had no other additional costs and could afford to take the risk of setting up a business without concerns over property rental rates. Her home also helped to establish the workshops in a relaxed welcoming environment where those new to sewing would not feel intimidated. The Sew-Cial Gathering was born — a place where people could come together to not only learn to sew but also have fun, make time for themselves, and sew-cialise.
Running the business around life with three young children, Michelle now had the flexibility to control her work-life balance and gained valuable extra time without her previous work commute. She was able to keep her costs low by primarily using Facebook for her advertising and marketing, having attended Pepper Social workshops to advance her social media marketing skills. Through her Facebook page and word of mouth, Michelle was attracting enough new and returning customers from her local area to regularly run small groups workshops until she was forced to close her doors when the coronavirus hit.
Unable to invite people into her home, Michelle has been able to still work by teaching online and writing for sewing magazines. She is looking forward to the day, hopefully not too far ahead, when her kitchen will be filled with the sound of laughter and the gentle whir of sewing machines again. Connect with her on Facebook and Instagram.
The post Michelle Rowley Swaps a Stressful Teaching Job for Dressmaking Workshops from Home appeared first on Home Business Magazine.
Click Here For Original Source Of The Article