By Kalani Dantley
A few years ago, Jessica Couch and Brittany Hicks didn't know each other. Now, they're business partners.
Couch and Hicks met in 2017 and went on to co-found Fayetteville Road, a fashion technology consulting firm that caters to women of color. The Durham and Raleigh, NC natives (respectively) both had worked in fashion technology and met unexpectedly via LinkedIn, realizing they share the same business goals.
They soon recognized through their previous experiences that they didn't have enough access to women of color in fashion technology and sought to create a more inclusive experience.
With that in mind, they founded their company in 2018 with the name serving as a nod to their beloved hometowns.
"What we realized was that a lot of the women who are gatekeepers in the spaces where we were all working and trying to build our careers were women of color, specifically Black women," said Hicks, who holds a degree in supply chain management from North Carolina A&T and most recently worked at Amazon Fashion.
"We just didn't have that visibility to see where they were positioned within their companies and all of the things that they were driving and pushing forward in the industry at the time."
The First Brunch
Couch and Hicks didn't initially plan on founding a company. The two sought to facilitate dialogue about fashion technology and hosted a brunch in 2018 at the Ludlow House in New York for 35 women of color who worked in the field.
The duo thought the brunch would turn into an opportunity in which the attendees could collaborate and brainstorm. But it evolved beyond that into a networking opportunity where women embraced, hugged and discussed business with one another.
Hicks and Couch sought to host the brunch in as many cities as possible.
"There's just a huge gap between all of the women of color in this space that exists and how they can communicate with each other," said Couch, who founded her own fit technology firm, Luxor + Finch Consulting, which focuses on matching people to products through technology integration.
"We connected so many wonderful, amazing women," she added.
The following year, the pair hosted nine events across five different cities with the tenor of the brunches improving each and every time.
The success of the brunches eventually paved the way for the official founding of Fayetteville Road, and the two have spent the last three years building the brand.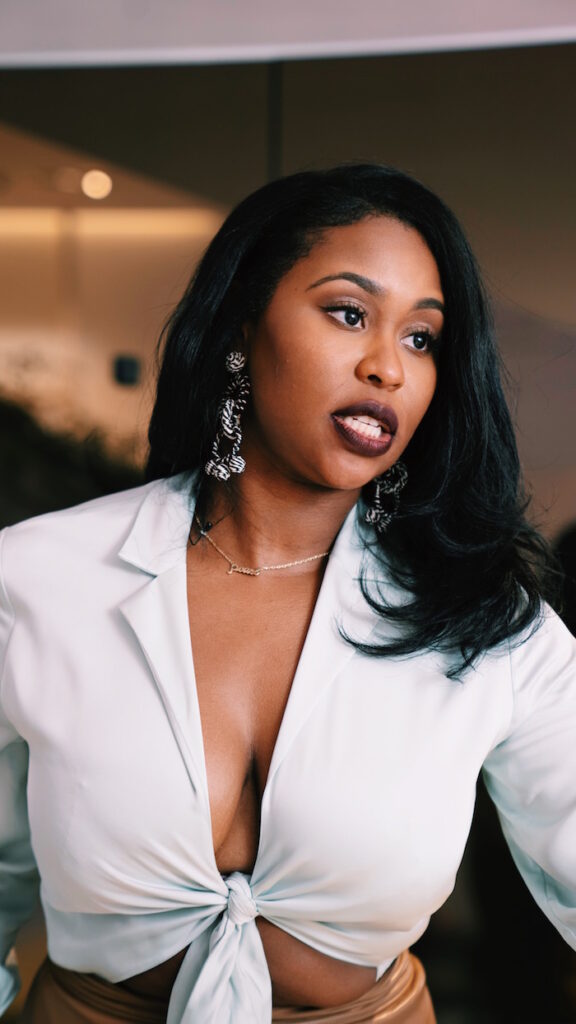 What Exactly Is Fashion Technology?
Fayetteville Road helps brands and retailers match people to products using best practices and technology to create consumer experiences for women of color and niche consumers.
The company accomplishes this by matching people to a product on a one-on-one basis.
"The missing part in the industry right now is that companies create arbitrary amounts of products because they are trying to overshoot instead of niche focusing and creating what is needed," said Couch, who holds a Master's in digital innovation and fit from Cornell.
Couch also said that the supply and demand relationship in a lot of retail, beauty, fashion and consumer good areas is unbalanced, relying on centralized, archaic production practices that aren't consumer focused. In turn, Fayetteville Road has to focus on its technology to help match the product successfully.
The two rely on data mining, smart feedback loops and in-depth analysis to achieve their goals. They create opportunities to talk to customers, listen and use technology to mine valuable insights and key information for actionable steps.
"A lot of technology does not mimic actual behaviors," Couch said. "The technology that we implement is literally there to facilitate actual behavior as well as collect data and give a voice to the consumer."
From there, Fayetteville Road works to curate custom solutions that will help create those innovative experiences and match people to products.
"We build custom solutions for our clients so that everything we do is really examining a specific problem or issue that customers, brands, and retailers are having," said Hicks, who in 2018 established a partnership between North Carolina A&T and Amazon, continuing her pledge to support diversity.
"And by having all these touchpoints within our ecosystem, we are able to understand who the customer is in a very niche and specific way and it's helping us build mechanisms where brands can connect specifically with their customers," she added.
These customized solutions set Fayetteville Road apart. The pair is creating a new lane by forcing companies to understand niche markets with a focus on diversity. Whether it's diversity of race, gender, or thought, Fayetteville Road is doing it differently than any other company.
Advice on Finding a Compatible Partner
Finding someone to start a business with can be a bit tricky. But Couch and Hicks have it figured out.
The most important components of their partnership are their complementary skill sets and unified vision. They believe women of color need access to advocates with whom they can partner.
Couch has been an entrepreneur since 2010 and has written nearly 100 articles highlighting gaps in the retail space. She's also advised companies, brands and retailers in fit technology.
"As an entrepreneur, there were certain qualities that I understood about innovation, testing products, and matching people to products," Couch said. "I may be more inclined to take more risks, but working with corporations requires a less risky approach to problem solving."
Hicks has more corporate merchandising experience with major companies, including Amazon where she partnered with and advised major brands across the industry.
"We have completely different ways of working and ways of problem-solving, and even just the way we manage and build relationships is different," Hicks said. "But I think the beauty of that is that there's not a challenge that we can't tackle and we both have the humility to defer to each other."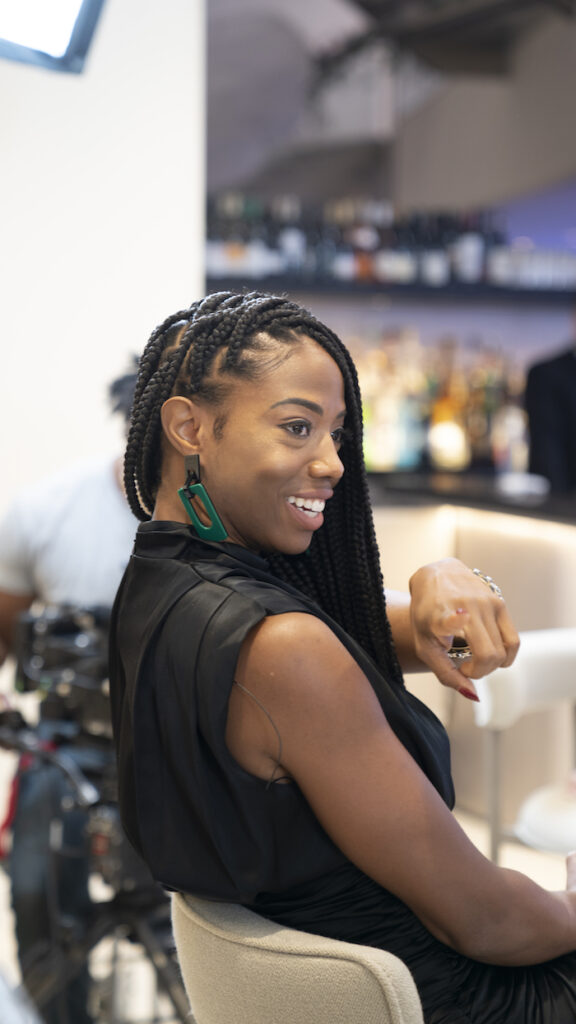 Advice on Starting a Consulting Agency or Small Business
Couch and Hicks are in the third year of their partnership. And although the two have many years ahead of them, they already have some words of wisdom to share with those who are considering starting a business.
Entrepreneurship can be a grind, but the two honed in on being humble and staying patient.
"Do more than what you're getting paid for at first," Couch said. "You're going to need proof of concept, proof of aptitudes and don't despise those humble beginnings. Do it, try to be grateful for it, and then learn to say no."
Hicks said, "Be patient and whatever you factor in for your runway or timeline, just go ahead and double that. It's going to take more time than you think to get your first client, it's going to take more time than you think to execute that first project, and so on. Everything takes more time than what you anticipate."
The post Meet Jessica Couch & Brittany Hicks: The Duo Creating a Space for Women of Color in Fashion Technology appeared first on Home Business Magazine.
Click Here For Original Source Of The Article