In the "new mom" products arena, Arpi Khachatryan has made a major name for herself. She is a mother-of-two and the founder, CEO, and original designer at Luli Bebé, a line of beautiful vegan leather diaper bags that look like a fashion accessory, but offer all the functionality a mom needs in a diaper bag. These bags have been snatched up by A-list celebrities including Natalie Portman, Irina Shayk, and Anna Kournikova.
Home Business Magazine had the opportunity to catch up with Khachatryan and get the scoop on her popular diaper bag line. The mompreneur was happy to share what inspired her to create her company and how Luli Bebé bags set themselves apart from other diaper bags. She also goes on to share the primary advantages of working from home!
HBM: What inspired you to create Luli Bebé?
AK: "Luli Bebé was founded in 2017 after I had my first baby (Lucy). The name Luli Bebé is the combination of my daughter's name, Lucy, and my little niece, Lily. I was searching for the perfect diaper bag and began importing bags from Spain. I was able to market them in the US and had successful sales, but I realized that although the bags were beautiful, consumers seemed to be in search of a bag that functioned more as a fashionable backpack.
After just three months of selling the imported bags, I decided to design my own unique diaper bag where I would be able to fine tune the necessities that I knew I wanted in a backpack-style diaper bag, as well as be able to choose the materials and colors. After a lot of research and time spent finding manufacturers, the Monaco Diaper Bag was born. The name 'Monaco' was chosen because I lived in Spain for over 10 years and visited Monaco frequently and it was a place that was near and dear to my heart.
I was very successful at contacting influencers on Instagram and when I only had about 2000 followers, the amazing Leyla Milani posted about my store. In a few hours, I gained about 3000 new followers, which was the most amazing day for Luli Bebé. After her post, I started reaching out to all the influencers and started growing — within a year I already had about 100K followers."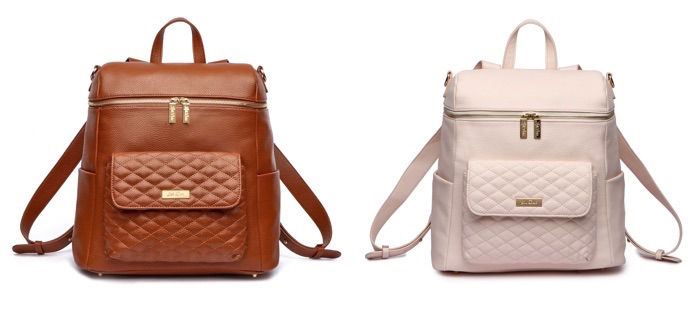 HBM: What did you do prior?
AK: "I was an insurance agent. I worked with my husband at his agency."
HBM: Please tell us about the brand? Who are your primary customers? What sets it apart from other diaper bag brands
AK: "Until now, our only avenue of promoting has been via Instagram; we are not doing Google ads and also not paying for Facebook or Instagram ads, so about 95% of my customers are organic. They see the product on their social media from an influencer or giveaway and buy the products. Our target market is moms — new moms or mamas-to-be (expectant mothers), mothers of multiples, and women who travel. We have so many customers that just love our bag and don't even have kids but are obsessed with the style and we hear a lot of feedback from women that say our bag is the best for traveling and using as a carry-on because of the backpack feature, large central storage space, and all the compartments.
The reason why I created and designed our bag was because as a new mom, I felt that the present market was lacking a stylish diaper bag for moms and I wanted a bag that would serve as more as a companion to support me through my motherhood journey with flexibility and functionality. I couldn't find a stylish bag that could function as a diaper bag, and I couldn't find a diaper bag that was stylish and appealing like a modern designer bag. So because of this, I wanted to design a bag for moms to feel that they didn't need to compromise their own style and resort to using a traditional diaper bag that didn't provide superior style or tri-function.
Based on our consumer metrics, annual growth, and impressive year-to-date organic sales, I would say that with our creation of the Monaco Diaper Bag, we have been able to achieve our goal. Luli Bebé is unique for the following reasons:
– It understands its target audience; busy moms who want a functional yet stylish diaper bag that is durable yet beautiful. They don't want to have to trade fashion for function.
– Most diaper bags are 'totes' and can only be carried over the shoulder. The Monaco Diaper Bag is a backpack which can be worn over the shoulders, freeing up both hands, but can also be carried over the shoulder like traditional bags, and can also be carried different ways on your stroller by hanging over the stroller or clipping on with stroller straps.
– Its distinctive, high-quality vegan faux leather has the beautiful aesthetics and the durable functionality that mamas are looking for in a bag that is used every single day.
– Luli Bebe's popularity has substantial growth potential and the market demands a unique and stylish diaper bag.
– The Luli Bebe Monaco Diaper Bag is not like your average diaper bag. It is both fashionable and functional. Its multiple ways of carry make it ideal for moms who need options—we all know that moms can never have too many options.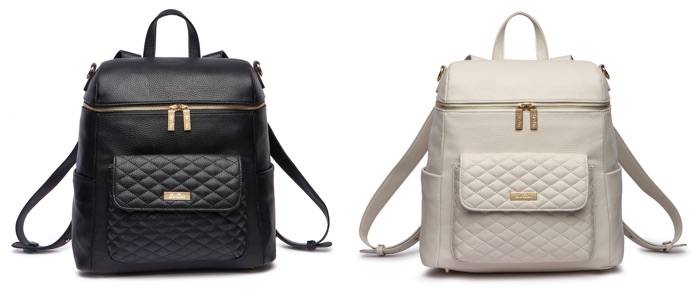 HBM: What are some ways you have spread the word?
AK: "Instagram has been a very successful strategy for us. We have over 375K in followers and growing every day."
HBM: What do you consider your best business achievement?
AK: "We're excited to announce that we are selling at Nordstrom. And we were recently invited to participate on the Ellen Show Mother's Day giveaway."
HBM: What are some of the primary advantages of working from home?
AK: "I really appreciate the flexibility; to be able to spend more time with my family, see my kids grow and be with them in their milestones, have more free time to travel, and have more freedom."
HBM: Where do you see your business in 3 years?
AK: "The goal is to sell in all the big luxury retail stores/baby stores, like buybuybaby, Bloomingdales, and potterybarnkids, and expand our business to the rest of the world, via distributors in other countries. Also, we want to expand our line of products… for example, we've been thinking and planning to come up with a luxury stroller that will match our diaper bag."
The post Luli Bebé Founder Arpi Khachatryan on Her Celeb-Loved Diaper Bag Line, the Benefits of Working from Home appeared first on Home Business Magazine.
Click Here For Original Source Of The Article