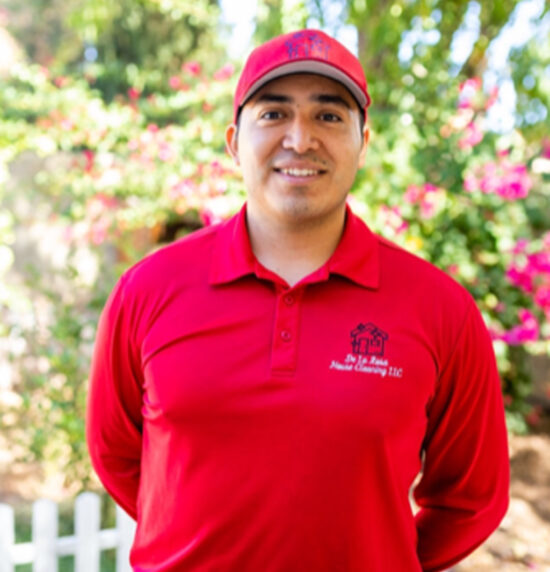 By Max Lancaster
De La Rosa House Cleaning started in 2005 when the company's founder, Doña Rosa, created a cleaning service in her home (originally named Phoenix Cleaning Company). The company continued to grow over the next decade through word-of-mouth recommendations and Rosa's distribution of hand-written business cards door-to-door. In 2018, Rosa's son, Johnny Pallares, took over the company to give his mother some much needed time off. The company has continued to see growth, thanks to Pallares's emphasis on branding and providing customer service like his mother did — treating customers like family.
We sat down with Pallares to talk about the future of De La Rosa House Cleaning as well as reflect on the cleaning company's home business beginnings.
Question (Q): Hi Johnny, tell us a bit about De La Rosa House Cleaning. What are some of the values your cleaning company tries to uphold?
Pallares: "Our greatest values have always been providing amazing customer service and treating our employees right, so they want to continue to work for us. These two values support each other really well, in my opinion. We take care of our team, and in turn our team wants to work for us and do the best for our customers. Employee retention is key for us, and we keep good people by providing them the support they need. This includes picking them up if they don't have transportation, providing English classes at no expense, and providing basic finance classes at no expense to our employees. We treat our employees like family and provide a path to grow at De La Rosa House Cleaning. This is the reason why we have employees working here since the start of the company."
Q: What was the appeal of residential house cleaning for your company?
Pallares: "We love residential house cleaning because it gives us an opportunity to contribute to the beauty of someone's most personal space. A home is where you spend a good chunk of your life, and we are happy to provide a service that lets you feel proud of that space. I think the pandemic highlighted even more how much people want their homes to be clean, and we help them do that."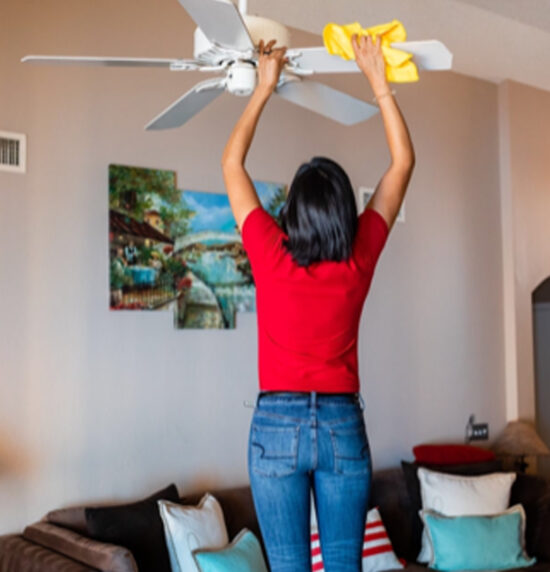 Q: De La Rosa started out as a home business. Can you tell us more about that?
Pallares: "My mother started this business going house-to-house and asking if anyone needed cleaning work. Her business grew over the years and finally outgrew being a home business in 2019 when we bought a commercial space. When I started here, I worked on a desk in my mom's guest bedroom. We kept all of our cleaning supplies in the home, and we parked our trucks in the parking lot. We worked on growing the business by building a website, creating a brand, and labeling our trucks with it. These moves — as well as our staff's commitment to customer service — helped us grow so much that our home business space became too small. You can only have so many vehicles in the driveway before the city gets upset, and as our inventory got bigger, we could no longer store everything in our home. Working as a home business was nice, because we all got to work in a space that we knew, but the fact that we outgrew it is a good thing because it means we are growing."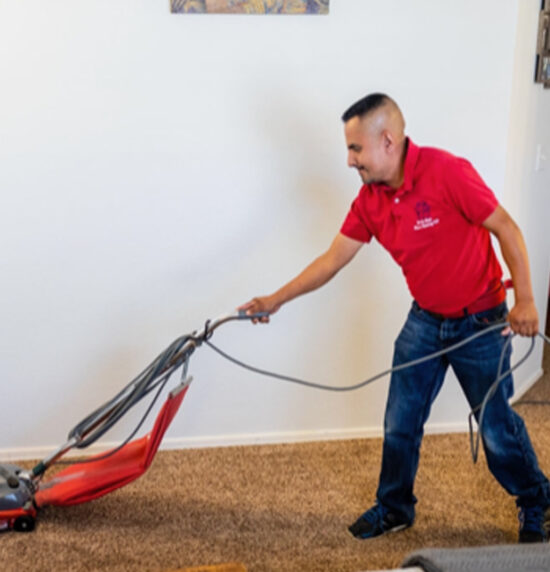 Q: Can you tell us about De La Rosa's growth over the last two years?
Pallares: "When I started here, we were a $400,000-per-year-in-revenue company. Two years later, our projections have us at $1.2 million in revenue. We were able to build a brand, thanks to my mother's years of hard work and the addition of some modern touches to De La Rosa House Cleaning. Our customer service is still the biggest contributor to our growth. Word-of-mouth referrals from our clients are still important reasons for new business. We have a motto at De La Rosa that our services are family helping family. My family is cleaning your family's home. Our team gets to know all our clients personally, and we grow very close with our clients. I think it creates really positive personal and professional relationships. We are continuing to see growth, and we hope to purchase more offices to expand into other cities in Arizona. Our big dream is to one day franchise our business to others."
The post De La Rosa House Cleaning Grows from Humble Home Business Beginnings appeared first on Home Business Magazine.
Click Here For Original Source Of The Article