Are you a digital marketing agency owner or a freelancer that has recently set foot in the market? Are you finding it rather difficult to find potential clients? Want to know how to get your first digital marketing client? Then you've come to the right place.
The initial period is always a testing time, and this is where you don't have to lose heart.
Here are some handy tips to get digital marketing clients and enhance your search to pitch and convince them to do business with you; however, before we dive in, let's take a look at what you should certainly not do when fresh in the market.
Let me be candid, you can convince a higher paying client much better when you're an expert at it. Since the digital marketing industry is ever-evolving, you need to stay updated with the current wayward. If you want to learn more and update yourself about digital marketing trends, you can opt for a mentor-led Online Digital Marketing Course.
First of all, refrain from behaving like a know-it-all. Always leave room for suggestions and be open to them. Clients love working with professionals who understand their perspectives and are attentive listeners.
Secondly, when interacting with clients for the first time, avoid sounding "selly." Never let your first impression be too hard. Clients recognize it easily whether the agency cares about their goals or is purely interested in making bucks.
Another important thing that many agencies tend to do is to over-promise. Quality over quantity is the key mantra. Commit to only those tasks which can be achieved within the deadline. Honesty goes a long way in getting digital marketing clients and building a relationship with them.
The initial years of your business are critical because they lay a foundation for the future. These are the years where most of the trials and errors happen. Don't let one failure stop you from learning or de-motivate you.
Let's now take a look at the best ways to acquire high-paying digital marketing clients.
8 Best Ways to Acquire High-Paying Digital Marketing Clients
1. Asking Your Friends
The best people to get a word out about your business are your friends. This help comes unconditionally and is beneficial in creating awareness. When their friends hear about your business through them, the factor of trust comes into the picture.
You can ask your friends to promote via various social media platforms like putting up a story on Instagram or passing on a message with their friends and relatives on WhatsApp. It is a very simple favor to ask, which works wonders at times.
2. Free-Trials/ Audit
It is a human tendency to want to test things out before we give them a heads-up. Needless to say, offer a free trial to a potential client as you are a start-up with no testimonials.
Lay down a short plan with listed goals along with deadlines. Once you deliver your promised deliverables, it instills confidence in clients and it becomes easier to get them on board for the long term.
3. Researching on Twitter & Quora
Almost every other person is seen posting their doubts, problems, and complaints on Twitter today. Jump to your opportunity here. Answer those queries specifically to your niche. Let your knowledge talk, and business may automatically follow.
Quora is known to be the next search engine after Google. Marketers have started using it to answer questions to the users, which may act as a lead generation for their businesses.
4. Networking
Even with the best of services at your hands, if you lack a way with people, it can get really difficult to get clients. Networking is very essential to grow your business. The first thing that should click when talking about networking is LinkedIn. It is one of the best platforms to build a professional network.
Even while you're at trade events or seminars, always tend to introduce yourself and your work in a short yet captivating manner. People may not require your services the very moment they're spoken of; but when you interact and talk about business with relevancy, it unconsciously registers in the receiver's mind.
The next time people need something of your niche, there are high chances you're going to rank first in their minds.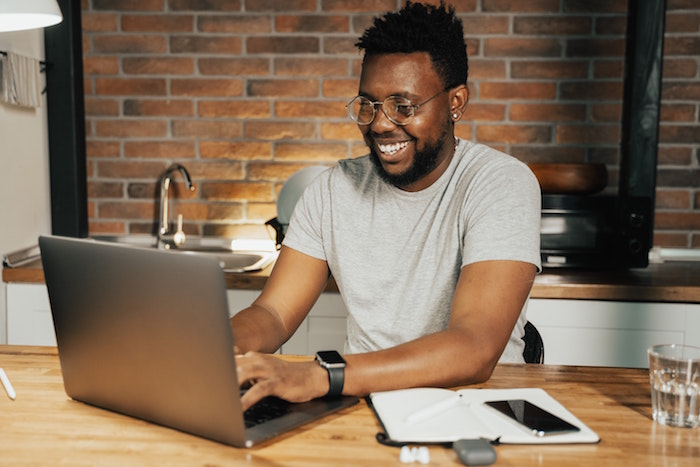 5. Showing What You Do
Once you have worked with a few clients, it's time you start building a portfolio highlighting all your work. Avoid overstuffing. Display all kinds of work keeping in mind the different requirements that clients may have.
When a client goes through your portfolio, he expects to see work that is relevant to his business and needs. Let your portfolio be a gist of your capabilities.
6. Blogging
One way that is catching the attention of the clients is blogging. Even the top industries indulge in keeping an upbeat blog section today.
Focus on writing intent-driven blogs with factual knowledge. Small businesses often read these to get help and increase knowledge. When they feel stuck and look for outsourcing, there are high chances they may turn towards you.
7. Reviews/Testimonials/Referrals
There is no denial that referral is the best organic way to increase your clientele. It can bring you business without even trying, and it also goes on to show your current clients' satisfaction with your services.
Never leave the opportunity of asking for referrals, but you should have the judgment of when's the best time to ask for them.
Brownie points if you get your clients to give you reviews/testimonials. They're really helpful in conveying what you're best at very easily.
8. Paid Advertisements
A very common mistake that businesses make is not allocating a good amount of money to advertising. It may seem a big amount in the beginning, but the results that have been recorded are commendable.
Trust your instincts. Make sure your ad is authentic yet quirky. Once you've created an audience, you can slow down on the ads but never stop them abruptly. You must know that if not your ad, then the audience will be exposed to your competitor's ad and shift towards him.
Paid Media Advertising is one of the best ways to acquire qualified leads and turn them into clients. If used correctly, it brings major traffic.
Bonus Tip: Upskilling
No volume of knowledge is enough. There's no full stop when you're willing to learn. Always keep an eye out for seminars, webinars, or free masterclasses to learn about new industry secrets, tips, and tricks or to simply add to your skill set.
Digital Marketing is constantly evolving and new things are being introduced in the market at an exponential rate. If you feel outdated, consider taking an online digital marketing course (considering Covid) to keep yourself updated with the industry and have the right set of digital marketing skills.
It is always those who constantly learn and adapt, survive in the industry, and enjoy increased clientele consistently.
Conclusion
We just saw some of the best ways on how you can get your first digital marketing client. But you must know that this is not it.
In the end, it all boils down to your hard work integrated with smartness. There's never going to be a guaranteed plan or way to success.
The digital marketing industry experiences maximum diversification and consequently it's important for you to add your expertise and see what works best for you to get your digital marketing clients.
We hope this blog helped you and gave you a sense of direction. Wishing you all the best in your digital marketing endeavors!
The post 8 Ways to Get High-Paying Digital Marketing Clients in 2021 appeared first on Home Business Magazine.
Click Here For Original Source Of The Article