It's now high time to find the perfect Father's Day gifts for all of the dads in your life. Surprise these papas with special presents that really celebrate them and all that they do each day! If you are struggling to figure out what to get for the dadpreneur on your list, look no further. Below is a quick roundup of six outstanding Father's Day presents that he would love to receive. They will definitely put a smile on his face!
Whether he's holding a conference call with employees or coaching his kids' soccer practices, the dadpreneur has to balance so much all the time. Surprise him with one of the below gifts that will make him ecstatic. They can all be easily ordered online, so there is no need to make an inconvenient trek to the local mall!
EnviroKlenz Mobile UV Model Air System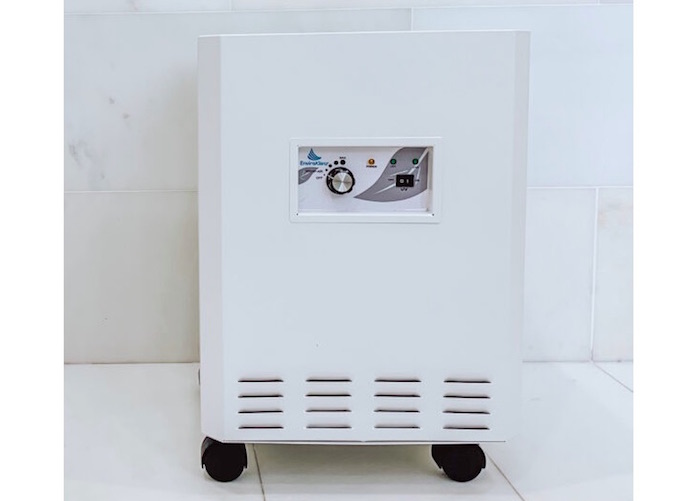 Help dad keep the air in his home office pristine with this gift. It features an air cartridge that uses EnviroKlenz's patented earth mineral technology to eliminate 99.9% of allergens, viruses (as small as 1/4 the size of COVID-19!), bacteria, mold, and odors. The best part is that it's all natural and doesn't have any added toxins, chemicals, or masking agents. All EnviroKlenz products have also been independently tested by the U.S. Army CHPPM, Nelson Labs, and MPI Research Inc. for oral, dermal, skin, eye, and inhalation safety!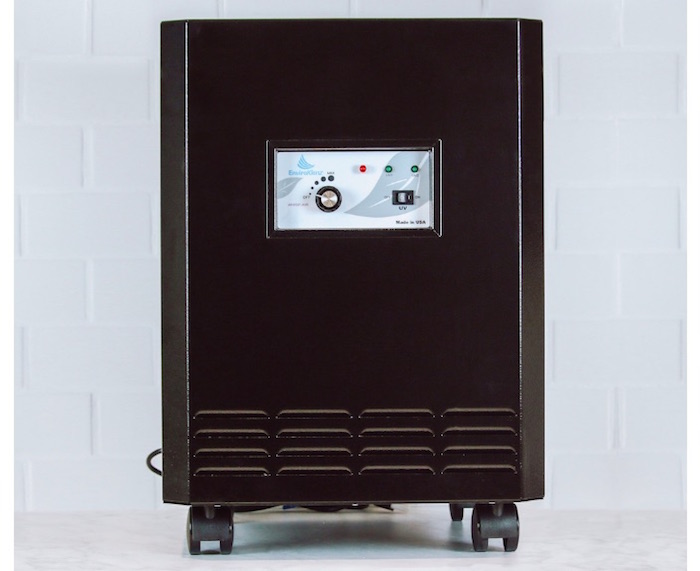 This air purifying powerhouse covers up to 1000 square feet, perfect for a large home office and surrounding areas. It features a near-silent operation when it's on whisper-mode and low speed (medium and high speed provide maximum air efficiency at noise levels suitable for residential use). The air system is also highly efficient, as its energy consumption is around just $10/month on average. It includes 1 EnviroKlenz Air Cartridge, 1 medical-grade HEPA filter, and two 9W UV-C bulbs that provide additional germicidal irradiation and internal cleaning of the system. Available in black or white.
Buy now: $799.00 at enviroklenz.com.
The Scrumptious Side Sleeper Pillow by Honeydew Sleep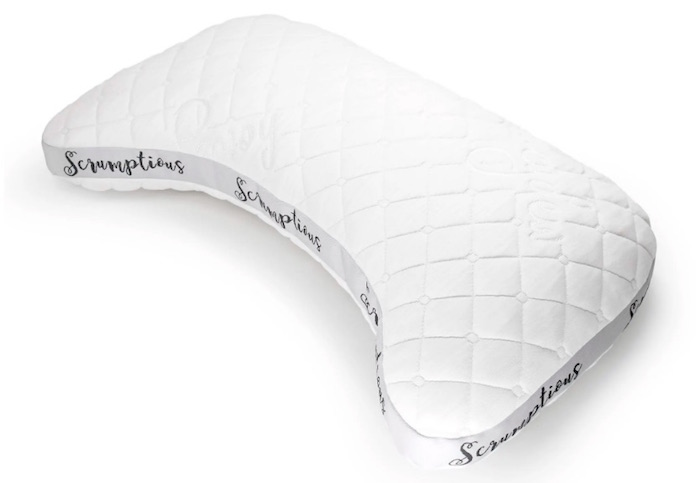 Help dad sleep much better at night with this incredible pillow, which features a unique curve that will support his neck and shoulders (whether he sleeps on his side or his back). It offers proper neck alignment and support and feels truly "scrumptious" the moment you rest your head on it. Engineered to restore and rejuvenate, this pillow maintains its height over its entire surface so that the user won't find themselves rolling over in the night. It is also filled with 100% CertiPUR-US certified copper-infused foam with cooling capabilities.
Buy now: $99.00 at honeydewsleep.com (don't forget the organic bamboo pillow case).
Manta Sleep Mask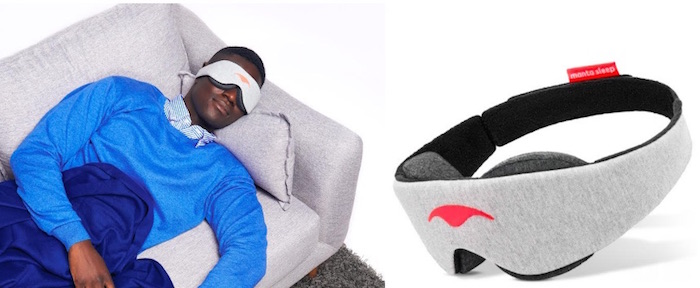 This gift will also help dad always get a wonderful night of sleep! Manta Sleep Mask is the only mask designed, constructed and optimized for deepest-possible sleep in any environment. Great for naps, it provides 100% blackout for maximized sleep quality — so users feel 100%, all the time. Just a pinprick of light can disrupt REM and deep sleep, leading to post-sleep tiredness. That's why Manta perfectly covers and conforms to the eyes to block 100% of light (even in broad daylight) so users always get deep, uninterrupted sleep. Manta Sleep Mask offers a personalized-for-your-face fit — your eye covers' position, angle, and strap tightness are infinitely adjustable for a seamless fit.
Buy now: $29.99 at mantasleep.com.
Walton Wood Farm's Dad Rescue Kit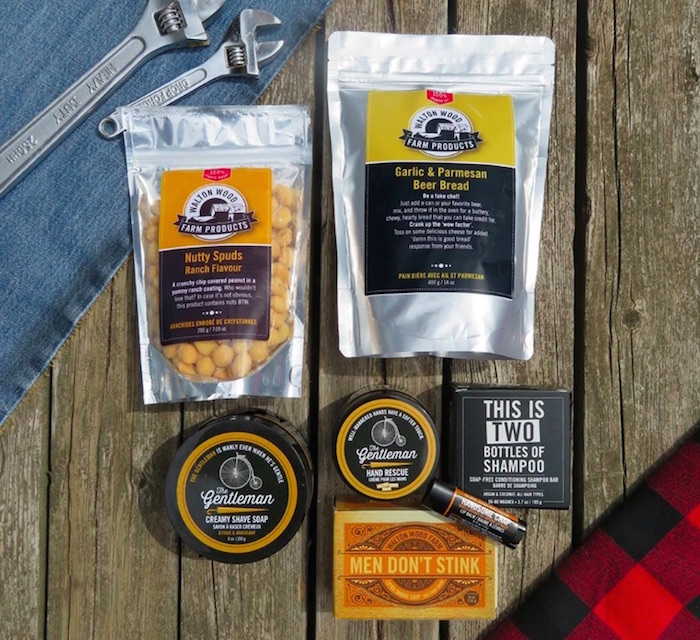 This remarkable gift set will show dad how much you appreciate all the times that he was there for you. This kit features grooming essentials and mouth-watering snacks that he will love! It includes a 7.05 oz Nutty Spuds (crunchy chip coated peanuts), a 14 oz Garlic + Parmesan Beer Bread (give dad an excuse to grab a beer!), an 8 oz Gentleman Creamy Shave Soap (has a rich citrus + mahogany scent), a 4 oz Gentleman Hand Rescue, a 3.7 oz Shampoo Bar, a 0.15 oz Handsome Chap lip balm to keep chapped lips at bay, and an 8 oz Men Don't Stink Soap that has a fresh, clean, masculine scent. All of the products are vegetarian-friendly, cruelty-free, and free of SLS, parabens, phthalates, and dyes.
Buy now: $79.99 at waltonwoodfarm.com.
Beef Jerky Flower Bouquet by Manly Man Co.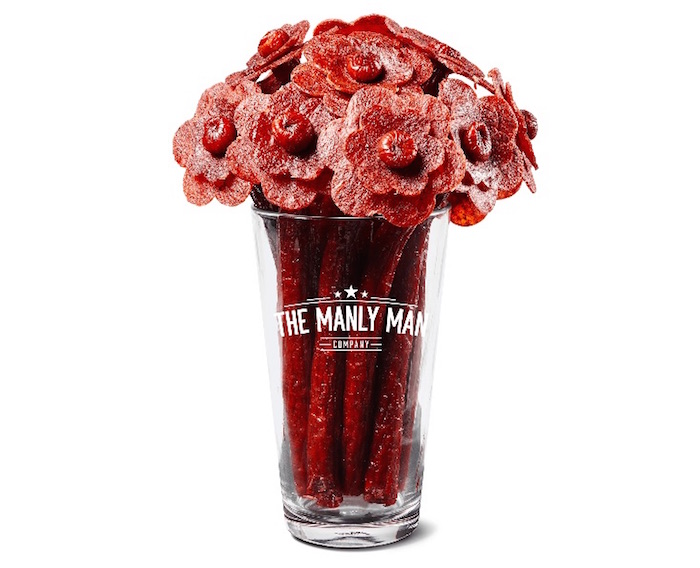 This edible flower bouquet makes a really unique and fun Father's Day gift. As delicious to the eye as it is for the stomach, it features one dozen flowers made out of mouthwatering beef jerky! It arrives assembled in a Manly Man pint glass "vase" that slides out of a stylish, branded black box. You can also choose from several flavors, including original, teriyaki, hot, and mixed. This gift will wow the dadpreneur!
Buy now: $89.00 at manlymanco.com.

Munch Addict Snack Box

This makes a marvelous gift for the adventurous foodie dadpreneur! Munch Addict is a subscription-based snack service that sources treats from around the world and delivers them right to your door. The dadpreneur will be able to sample tasty and interesting snacks from different countries! He can expand his taste buds and try chips, candy, and other treats that he never knew existed. For a 1-time gift box, you can choose 5 snacks, 10 snacks, 15 snacks, or 60 snacks. Monthly subscriptions are also available.
Buy now: a box of 15 snacks is $33.00 at munchaddict.com.
The post 6 Fantastic Father's Day Gifts for the Dadpreneur appeared first on Home Business Magazine.
Click Here For Original Source Of The Article