Father's Day is just around the corner, and we all know how easy it is to forget about getting Dad a gift until the last minute. To make matters worse, dads are notorious for being difficult to buy gifts for. There's the obvious gift ideas relating to golf, grilling, or a new coffee mug. However, these gifts get mundane and Dad surely has one too many mugs by now. For unique gift ideas that he has never had before, look no further!
The following Father's Day gift guide is full of unique and practical gifts for the entrepreneurial dads in your life. This list contains a wide variety of gifts, meaning there is at least one perfect gift for every dad. These gifts will not only enhance their everyday life, but also support their professional career by making everyday tasks faster and more efficient. Check it out!
Brooklyn Bedding Aurora Hybrid Mattress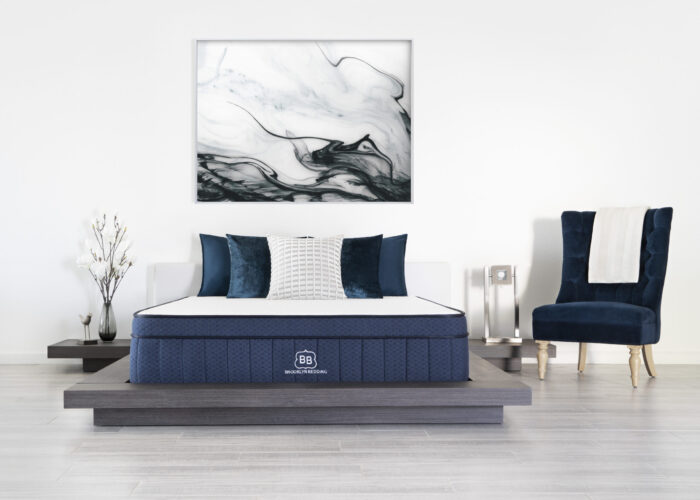 For a cooler and deeper night sleep, the Brooklyn Aurora Hybrid is infused with TitanCool

to promote optimal sleep conditions. The average skin temperature is 91 degrees, but the ideal skin temperature for sleep is 88 degrees. The cooling gel beads within the mattress liquefy at higher temperatures to deliver relief and lower the body temperature for an ideal and cooler sleep environment. The result is the most elite cooling mattress on the market. A 1.5" top layer of patented CopperFlex

foam provides more responsive contouring with targeted pressure point relief and the antimicrobial properties of copper. A PCM surface infusion of TitanCool

maintains skin temperature at an ideal 88 degrees for sleep. The most advanced fabric on the market delivers TitanCool

benefits on contact. The Aurora Hybrid mattress is offered in three levels of firmness to let you decide the level of support you need. An 8" core of up to 1,032 individually encased Ascension® coils delivers ultimate pressure point relief while decreasing motion transfer between sleep partners. The unique coil system is zoned to deliver support to your body where it is needed most. The mattress is delivered in a box that allows for easy transportation from your door to your bedroom. Shop the Aurora Hybrid Mattress on the Brooklyn website.
Orbi Tri-Band WiFi 6 Mesh System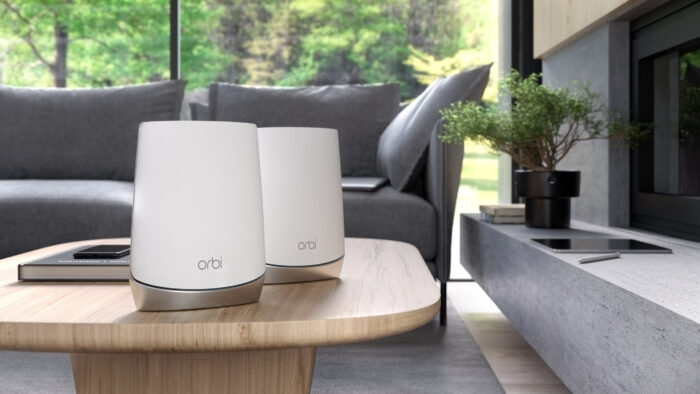 Offering strong, reliable WiFi for years to come, the new Orbi Tri-Band WiFi 6 Mesh System is a great investment for everyone at home, especially Dads who are tired of everyone taking over the WiFi. The Orbi WiFi 6 router supports a higher number of devices than your typical router, so new Dads can work, stream, game, and entertain from home simultaneously without affecting speed or reliability. Dads deserve a WiFi network that's ready for the devices of today and tomorrow, and this latest generation WiFi 6 technology brings users higher performance and simultaneous WiFi streaming, gaming, and browsing on up to 40 devices. Available on NETGEAR.com and Amazon.com.
SleepNumber TrueTemp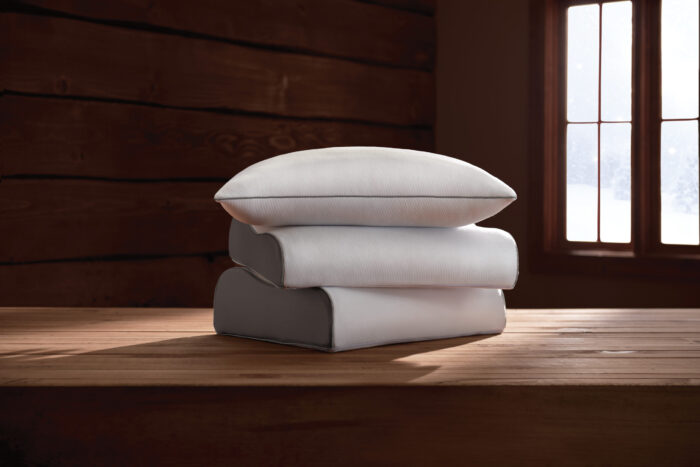 80% of couples sleep too hot or too cold, so SleepNumber way of helping him get deeper, more restful and comfortable sleep. The TrueTemp pillow helps dad sleep just right with 37.5® temperature balancing technology that continuously adapts throughout the night. Its unique active-particle technology attracts and removes moisture vapor to resist heat and humidity buildup. A cool-to-the touch cover is combined with soft fiberfill and supportive foam for maximum comfort. Hypoallergenic for sensitive sleepers. Their True Temp

sheets with 37.5® technology continuously adapt to maintain your ideal microclimate, for comfortable sleep all night long. ExactFit

sheet design moves with you and retains its shape for a smooth fit across most mattress heights. SmartFit

design keeps your sheets snug and secure. Make your bed quickly by aligning the Logic

Labels on all Sleep Number® bedding.
Wacom Intuos Pro S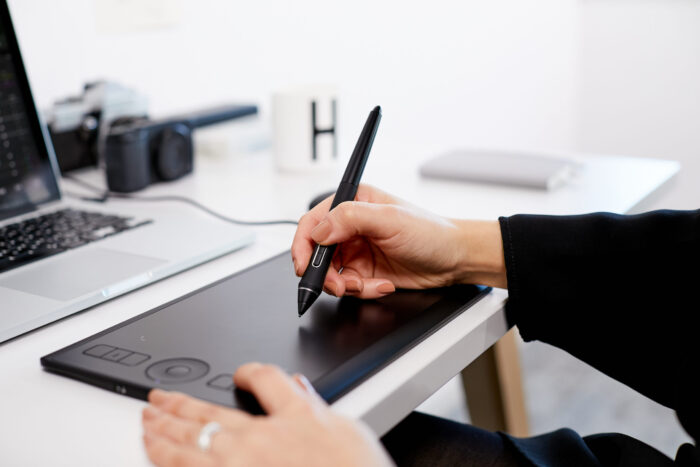 The Wacom Intuos Pro S is an ideal pen tablet for visual thinkers looking to improve their workflow with a tool that is flexible, portable and durable. Intuos Pro features our most advanced pen technology so you can save time while you work wirelessly and intuitively, replacing your mouse for a stylus designed to fit the way you work. Any work from home setup is improved by a pen tablet of this caliber and quality. Find it on Amazon.
Schlage EnCode Smart Lock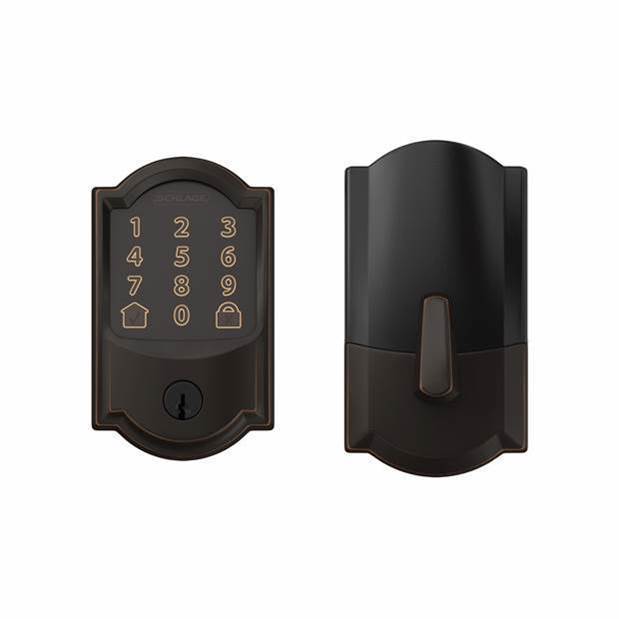 The Schlage EnCode Smart Lock is perfect for the tech-obsessed dad. With built-in WiFi, the Schlage Encode connects directly to your home's WiFi network — no adapters or accessories are required. Set up the lock easily with either the Schlage Home app or Key by Amazon app and you'll be able to access it remotely, putting total control in the palm of your hand. It can be paired with ALEXA so you can check the status of your lock and lock/unlock your door. Create and manage up to 100 access codes for family and trusted friends to use with the fingerprint-resistant, capacitive touchscreen with easy one-touch locking. It also has a built-in alarm technology to sense potential security breaches at the lock. Its low battery indicator offers weeks of advanced warning for battery replacement. Find it now on the Schlage website.
Arlo Essential Wireless Video Doorbell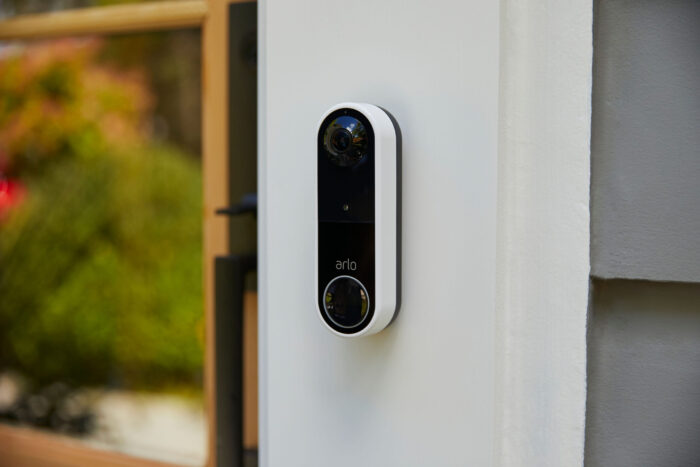 Designed to capture what traditional video doorbells can't, the Arlo Essential Wireless Video Doorbell allows users to get a more complete, precise picture of their front porch to see visitors from head-to-toe and easily spot packages and visitors — perfect for the era of contactless deliveries! It has an industry-leading, 180° viewing angle to see a person from head to toe or a package on the ground. The video doorbell calls your phone directly so you never miss a visitor. Quick-reply messages enable users to play pre-recorded messages for instant response to guests. The video doorbell has night vision so you can see who's at your door at night, even without a light on! It connects directly to WiFi for simple setup allowing it to function as a standalone home security solution without the need for a separate base station. You can either install without wires using the rechargeable battery, or hardwire to existing wiring for continuous charging. Find it now on the Arlo website.
Arlo Essential XL Spotlight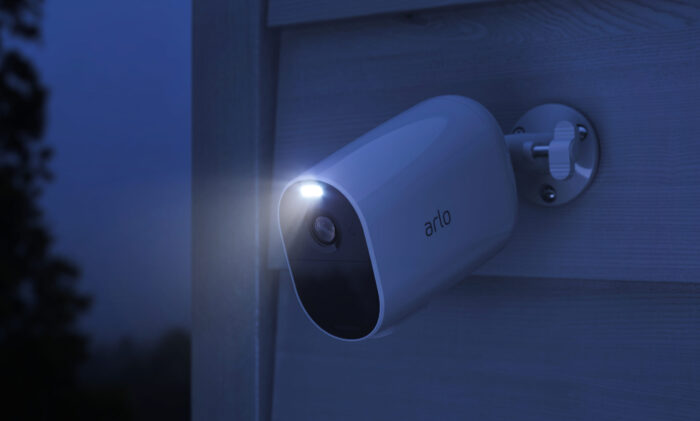 The Arlo Essential XL Spotlight features an integrated, extended-life battery that works up to 12 months on a single charge.The Arlo Essential XL Spotlight is the perfect entry point into DIY home security for the tech-savvy Dad. Featuring an integrated spotlight, it lets you see what's lurking in the dark with a bright spotlight to illuminate the area of activity; spotlight can be motion activated or manually turned on. It has 2-way audio to hear and speak to visitors clearly with superior audio quality. It has a built-in siren which can be triggered automatically or manually from the app. With color night vision, you can see color even at night with the integrated spotlight. Its full high-definition camera captures clear details in full high definition with the ability to record video in 1080p; plus it has a 130 degree viewing angle. It is weather-resistant and designed to withstand heat, cold, rain or sun and can be used indoors or outdoors. Alerts are sent directly to your phone when motion is detected. Find it now on the Arlo website.
Sugarwish Snacks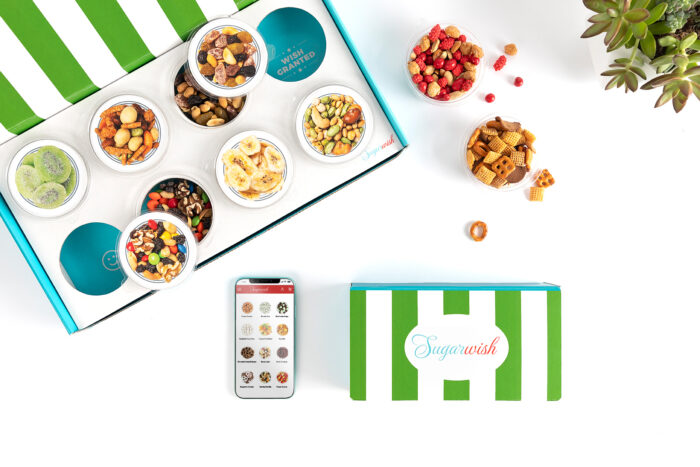 Born out of a simple idea that allows the recipient to choose the contents of their own gift, Sugarwish offers a custom-curated gift of their snack dreams! Sugarwish gifts can now be sent via text, and/or social media making it perfect for procrastinators and smartphone users alike! Enjoy selecting from 50+ crunchy, salty, crispy, savory and sweet options including roasted nuts, sweet and salty trail mixes, chewy dried fruits, and more. As the gifting-as-a-service trend continues, the new sweet-savory Snacks addition is a perfect complement for the choose-your-own gifting platform that also includes: nostalgic candy, gourmet popcorn and fresh-baked cookies. Sugarwish Snacks gifts start at $21.98.
NuWave 15.5 QT Brio Air Fryer
For the dad who likes to show off his cooking skills in the kitchen, let him become a master chef this Father's Day with the NuWave 15.5 QT Brio Air Fryer. With two models selected by Consumer Report's six best Air Fryers of 2020, all five air fryer designs come with an advanced digital touchscreen display, a digital timer with a built-in automatic shutoff function, and an LCD display that tells you the exact temperature your meals are being cooked.
The NuWave Brio Digital Air Fryer leads the industry in temperature control, allowing you to cook your favorite meals between 100°F and 400°F. The Brio allows you to bake, roast, grill, broil, toast, and air fry a variety of foods using little to no oil. In addition, nearly all parts are dishwasher safe. Consider gifting your father this awesome appliance! NuWave Brio Air Fryers are priced at $86-$169 at NuWaveNow.com/NuWaveBrio and Amazon.
Rumi Lighting LED Desk Lamp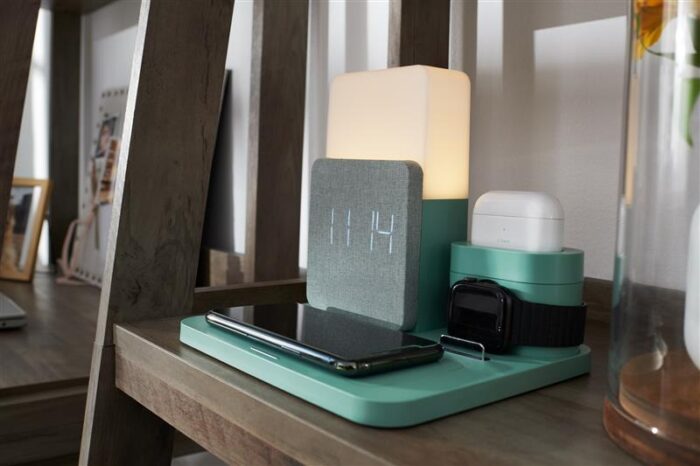 Rumi Lighting LED Desk Lamp is a sleek lamp with multifunctional compartments to charge a variety of devices. This lamp has wireless chargers for smartphones, smartwatches, and wireless headsets which makes for an excellent desk station that is irreplaceable for modern life. It also includes a stylish digital clock with 12/24 hours display formats, alarm, and date setting modes. All setups can be done by control buttons on a side panel as well as by a simple touch on the screen to adjust brightness and turn it on/off. A 10W integrated LED provides three different default CCT modes to choose the best suitable light setting based on preference and circumstances. Different light settings can be easily adjusted by a simple touch switch to suit all needs. A long press of the switch can also increase or decrease the brightness gradually. Find it on the Staples website.
Epson EcoTank Pro ET-5150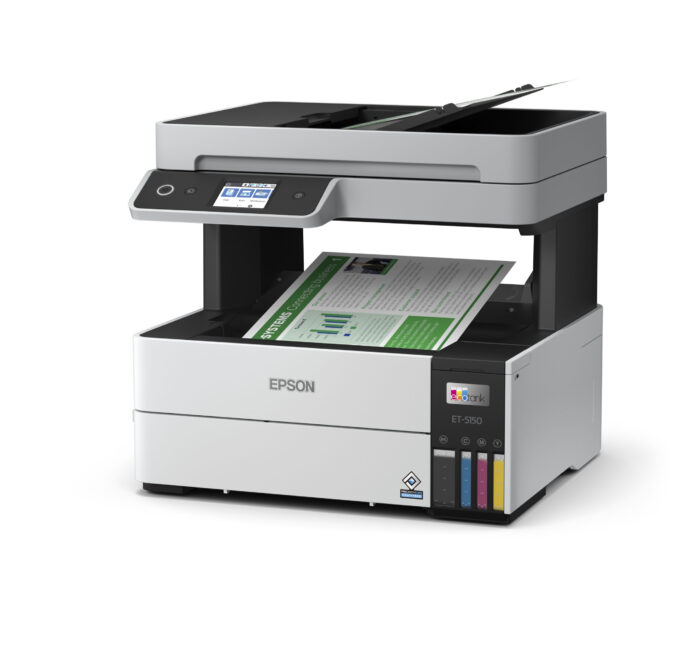 The new EcoTank Pro ET-5150 augments the existing line of EcoTank Pro models, providing a compact, entry-level, affordable solution to users that require high-volume printing. Productivity features include no warmup time, first page first printing, auto two-sided printing, and a 2.4-inch color touchscreen for easy navigation. Along with the security of a full suite of embedded features to help protect data of businesses, the EcoTank Pro ET-5150 offers connectivity with the Epson Smart Panel

app for easy printer control all from a mobile device. The EcoTank Pro Series allows businesses to save up to 80 percent with low-cost replacement ink bottles vs. standard capacity color laser toner cartridges, equivalent to about two cents per color ISO page versus 14 cents with standard-capacity color laser toner cartridges. This model is included in the EcoTank Pro Series' Unlimited Ink for Two Years Program to receive reimbursement for replacement ink bottles for up to 2 years.
FluidStance's The Level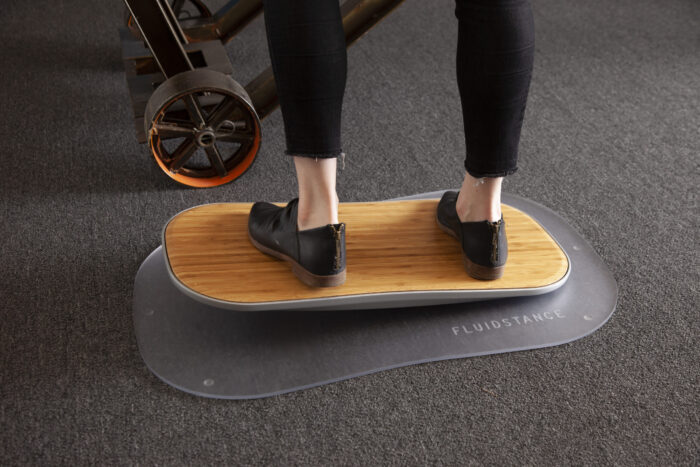 FluidStance's The Level is the world's first motion platform that enables your body to constantly move while standing. Your natural micro-movements on The Level will strengthen and stabilize your body, soothe stiff joints, burn calories and keep you awake and alert. The Level has a silver base of die-cast aluminum. All scrap aluminum from the manufacturing process is recycled back into the supply chain to ensure a zero-waste casting process. Find it on the FluidStance website.
MEATER Plus
As the world's first truly wireless leave-in meat thermometer, MEATER Plus takes the guesswork out of grilling and allows dad to kick-back with family and friends instead. The MEATER Plus has the longest Bluetooth range of all MEATER products (165 ft) — ideal for grilling in the backyard without the hassle. It has both internal and external temperature sensors (up to 212°F and 527°F, respectfully) to ensure perfectly prepared meat for any meal. It features stainless steel construction for maximum durability and is water-resistant to prevent rusting. It has WiFi enabled cloud technology designed for monitoring cook at greater distance. It runs on rechargeable AAA battery which powers 24 hours of continuous cooking between charges. The companion app available for iOS and Android provides recommendations for meat preparation, tracks finish and resting time and saves cook history. Find it now on the MEATER website.
Connect-UV Multi-Function Sanitizing Station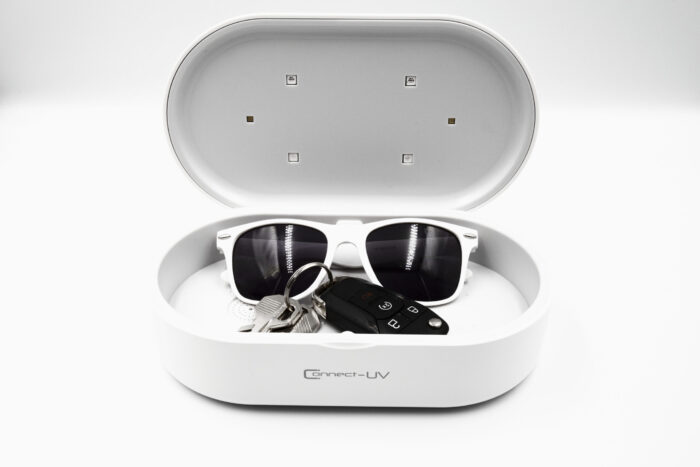 Germs are everywhere, especially on everyday items that get lots of use by dad: cell phones, ear pods, smartwatches, car keys, etc. These aren't exactly items that we can wash in a traditional way, yet every time we touch them, we transfer germs to our hands. So this Father's Day, why not give dad a way to keep his personal items germ-free using the cleaning power of UV-C light? The Connect-UV Multi-Function Sanitizing Station kills 99% of germs in under 60 seconds! Large enough for most cell phones, plus other personal items, it is an excellent desktop tool for busy dads. Oh, and it can fast-charge cell phones too! Find it now on the Connect-UV website.
UPRIGHT GO 2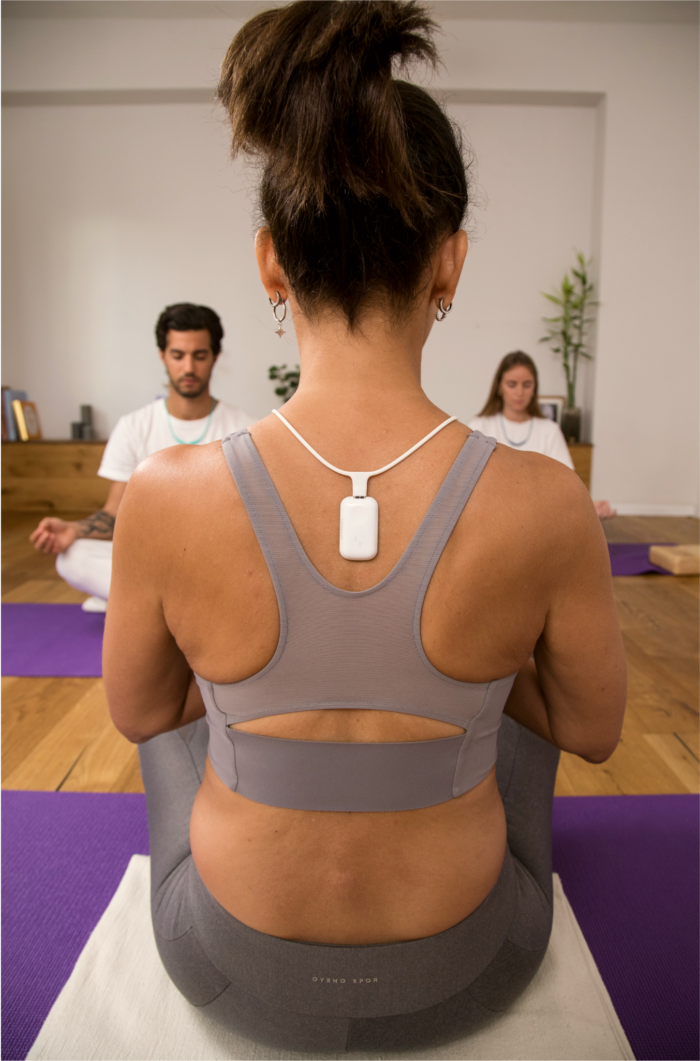 For dads who are into golf, yoga, or even tango dancing, the UPRIGHT GO 2 helps train the body to keep the spine aligned for better posture. This tiny device attaches to the upper back, or can be worn as a necklace, and gently vibrates when dad slouches. Worn for just an hour a day, UPRIGHT helps strengthen back muscles and form healthy habits. Users report less back pain, praise from their chiropractors, and improved self-confidence. It is perfect for the morning yoga session and for remembering to sit up straight during video meetings. Find it on the UPRIGHT website.
CLARRI HILL Sapphire Set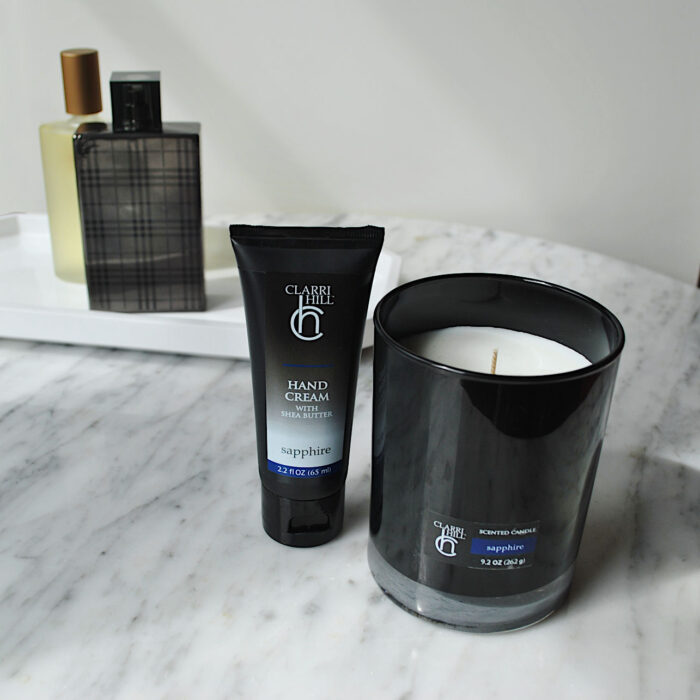 CLARRI HILL creates and sells soy-based candles, room sprays, hand creams with shea butter, pure essential oils, and aroma diffusers. Their passion is creating high-quality, natural-based products that will provide you with an experience through scent. CLARRI HILL Gift Sets make a great gift for Father's Day. Their highest-rated set with men is the Sapphire Set, which includes a soy candle and shea butter hand cream. This unique scent smells like fresh cologne. Their candles are handcrafted in Toronto and include a 50-hour clean burn. All their products are made cruelty-free, non-toxic, and clean.
Bear Butt Double Hammock and Kodiak Straps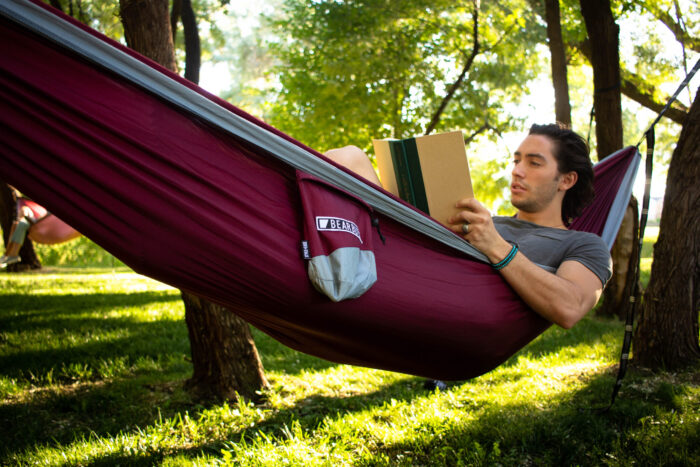 Bear Butt's double hammock is also a great gift for that dad that's hard to shop for as 2 main trends for the year are heading outdoors & self care. It also helps that these ultra-lightweight hammocks are made of the toughest parachute nylon material (that comfortably carries 500 pounds) and are also 210 thread count rated so anyone can give an affordable gift that will last for years while also serving up some luxury living vibes. Whether it's being used for down time breaks in a home office, in an indoor man cave, an airy backyard or out camping in the wild, these hammocks fit right in and are compact & portable enough to carry & set up anywhere with the included ropes & carabiners. Bear Butt also has an ongoing buy 1 get 1 50% site wide sale across all their products so this is a great time to get Bear Butt's Kodiak Straps as well for half off the listed price. These straps make set up even easier and carry up to 1000 pounds. Find the double hammock and Kodiak straps on the Bear Butt website.
Ferraton Pere & Fils 2016 Crozes-Hermitage Calendes Wine

Ferraton Pere & Fils 2016 Crozes-Hermitage Calendes is a Syrah from the Rhone Valley region of France. The grapes are biodynamically farmed, producing a pure expression of what Syrah has to offer. This wine is bright and spicy which pairs perfectly with a backyard BBQ and gatherings all year around. The suggested retail price is $34, a very good value for such a fantastic wine. Purchase directly here.
Iron in a Bottle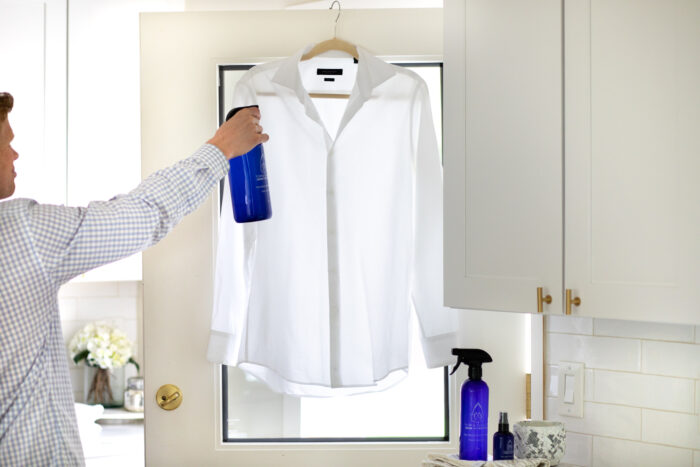 Tom & Sheri's Iron in a Bottle is an all-natural wrinkle-releaser spray for clothing and home, with an eco-friendly, BPA-free, cruelty-free, Made in America breakthrough formula. It's been featured as one of Oprah's Favorite Things and on Good Morning America, and makes the perfect gift to help Dad stave off wrinkles for those zoom meetings or work travel, without the drudgery of tedious ironing (talk about a great #dadhack)! Just spray the article of clothing, whip it back and forth, and smooth the wrinkles out. Easy as that!
Traveler Backpack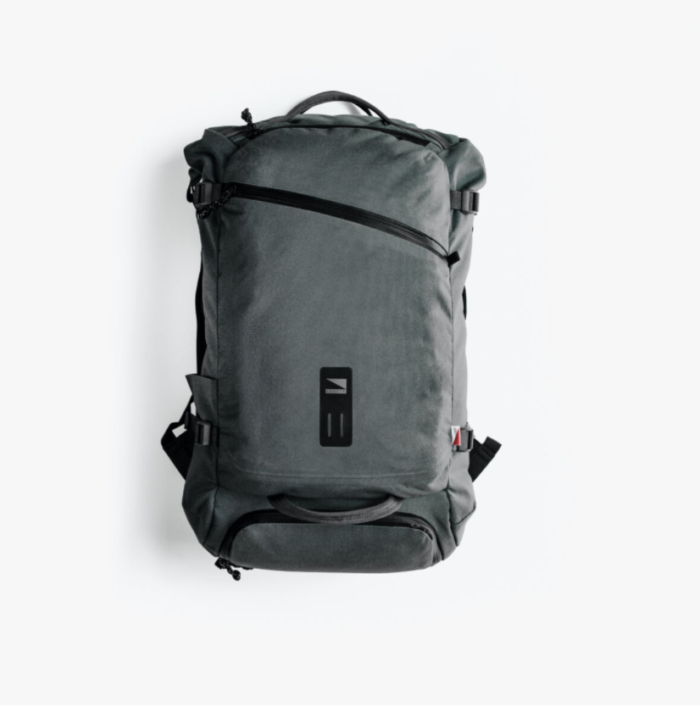 The Traveler 35L roll-top backpack is your perfect weekend bag. Built for 3-4 day adventures, the Traveler allows you to take your tech. This bag includes a Crash Pad that can house up to a 17″ laptop, tablet, smartphone and more. Made of TPU coated rip-stop material, it is waterproof, impact protective and breathable. The Crash Pad also features the hot route—inner wireways for your charging cables. Find it on the Lander website.
SYNLawn Golf Portable Green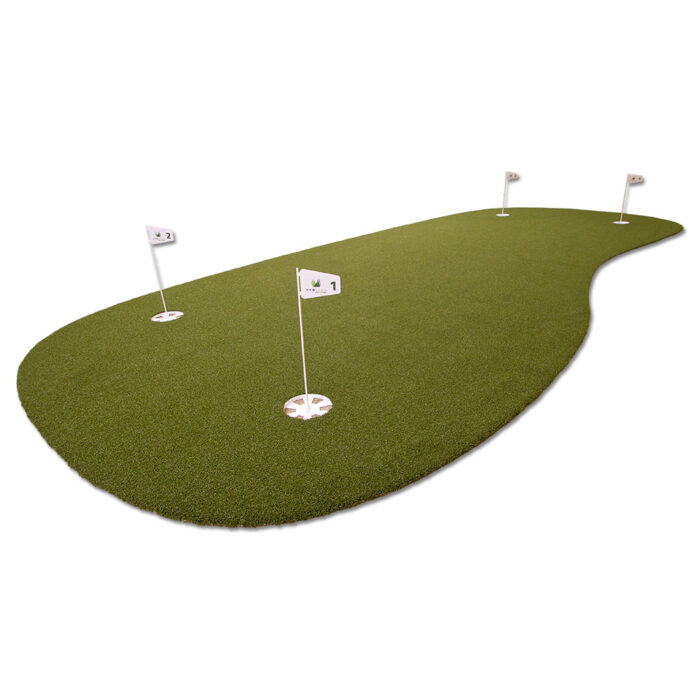 A professional-quality, portable putting green from SYNLawn Golf is a wonderful Father's Day gift.. It can be set up and played anywhere, so it's perfect for dads who want to practice their short game skills in their home office or in the backyard. SYNLawn Golf putting greens are made using a nylon top cloth for the most realistic putting practice you can get. They're also durable, stain-resistant and color fast. Every portable golf green is even covered by a one-year warranty. The materials are UV stabilized to withstand the sun's rays for outdoor use. SYNLawn Golf offers four sizes of portable golf greens: 3' x 8', 4' x 10', 5' x 12', and 6' x 15'. These options can be purchased on the SYNLawn Golf website.
Ekrin Athletics Erin B37 Percussion Massager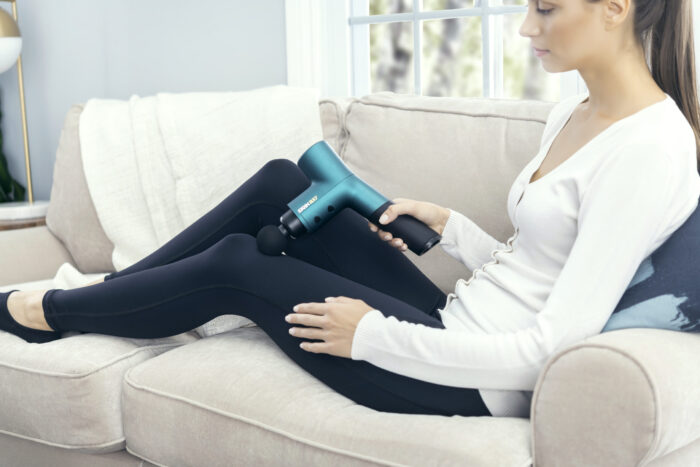 Ekrin Athletics' best selling massage gun, the Ekrin B37, is the perfect tool for those looking to improve their health and overall fitness. Whether it's recovering from a workout, reducing stress, improving circulation, or getting a better night's sleep, massage guns offer many benefits. Percussive therapy is deep muscle treatment like you've never felt before. Only a few moments with the B37 Percussion Massager and you'll start to feel better, move better, and recover faster. Nothing tells Dad "I love you" like a great massage! Find it on the Erin Athletics' website.
Happi Air Purifier
Happi is a smart air purifier designed to purify and monitor your air. This is a perfect gift for the dad who loves health and wellness, is always looking to upgrade his home with the latest gadgets, or is passionate about protecting the planet. The easy-to-read smart screen measures air quality in real time, including temperature and humidity readings. Happi turns on and off automatically, using as much power as an LED lamp. For every Happi purchased, they plant a tree in a developing country. Five filters work in harmony to remove pollen, dust mites, and fibers, scoop out dust, hair and large particles, kill bacteria and remove odors, and more. Simply plug in the Happi and breathe cleaner air. It's that simple. The compact My Happi and family-sized Our Happi are available for purchase on BreatheHappi.com.
Yale Assure Lever Smart Lock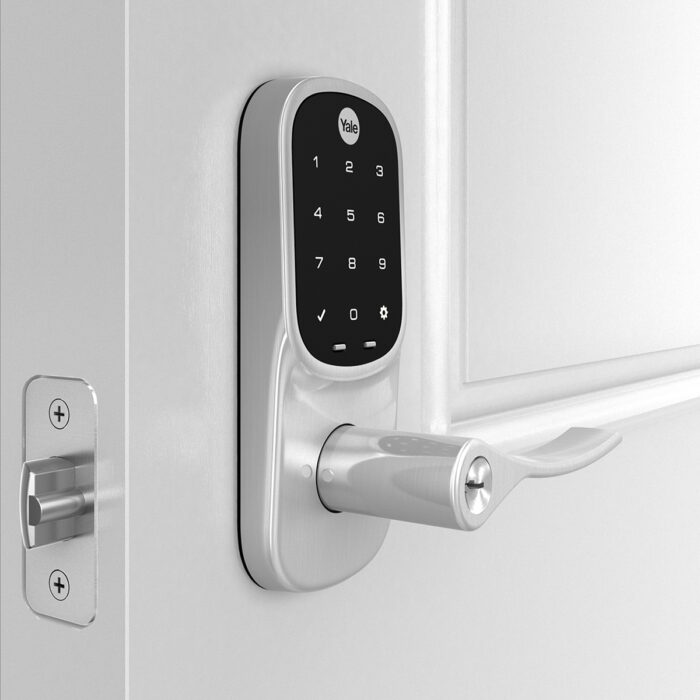 If the home office has become Dad's new full-time office, the Yale Assure Lever is an easy upgrade that provides a lot of privacy and security. The Assure Lever is a smart lock for interior doors (such as home offices or basement/garages), helping him keep expensive equipment or confidential materials from prying eyes. Lock, unlock, share access and see who comes and goes from anywhere using the Yale Access App — no additional hub needed! Your door will unlock automatically as you get home and have your phone on you; if you don't have your phone, just use the keypad. Lock, unlock and check lock status with voice assistants including Alexa, Google Assistant and Siri. Alexa can also notify you when your battery is running low. Never worry about if you forgot to lock the door — Enable Auto-Relock to ensure the door always locks behind you. It is great for doors with no deadbolt like side entry doors, garage entry, basement, wine cellars, home offices, bedrooms and more. Find it now on Amazon.
Yale Smart Cabinet Lock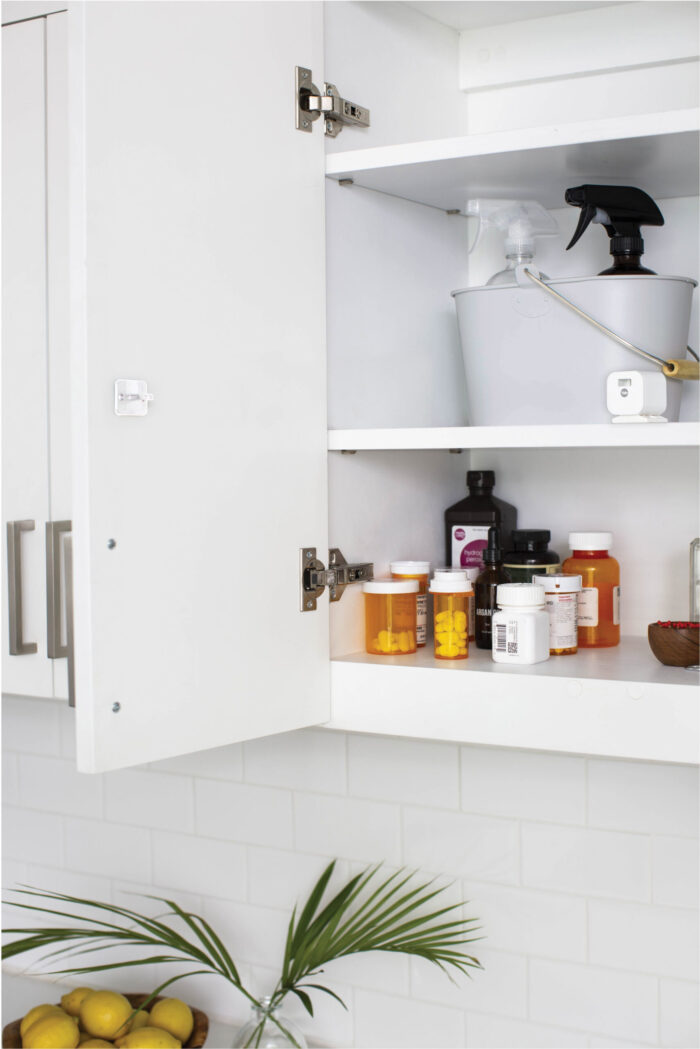 Yale Smart Cabinet Lock is a top option to secure desk drawers or filing cabinets, guarding valuable work-related equipment, important documents and more. It installs within minutes into most cabinets and drawers. Keep children away from medicines, liquor or other household items and easily secure your valuables, documents or personal possessions. Easily access your cabinet or drawer by simply using the Yale Access app or your voice assistant. Enable Auto Relock to ensure your cabinet or drawer always locks behind you. Glow in the dark emergency escape button prevents accidental lock-ins. Find it on Amazon.
Isabelle Grace Jewelry Super Dad Thin Cuff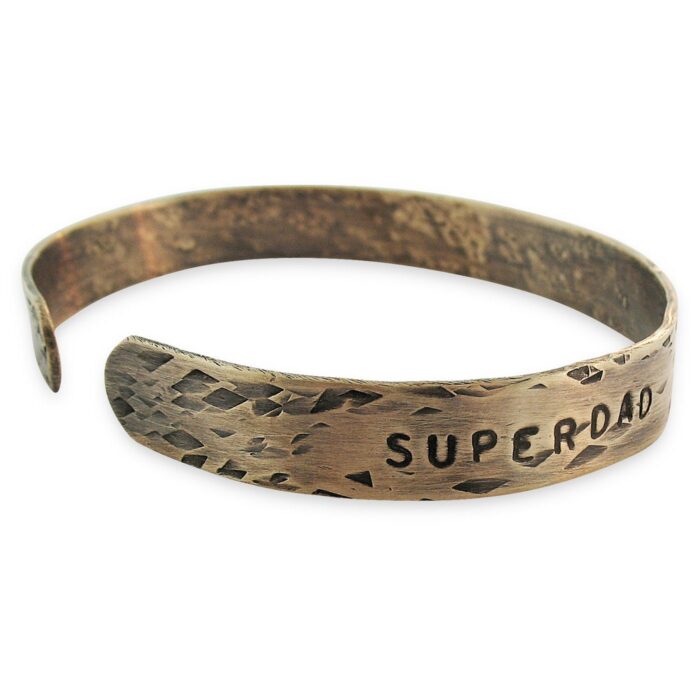 Surprise dad on Father's Day with this special gift! This super cool, thick gauge cuff is hand forged, distressed, and aged in the studio, making for a truly unique gift for dad. Ready to gift, this cuff is stamped with "Super Dad" on the side and is 3/8 inches wide. Available in NuGold or Nickel silver, it retails for $48.00 at www.isabellegracejewelry.com.
Waterpik® PowerPulse Therapeutic Strength Massage Shower Head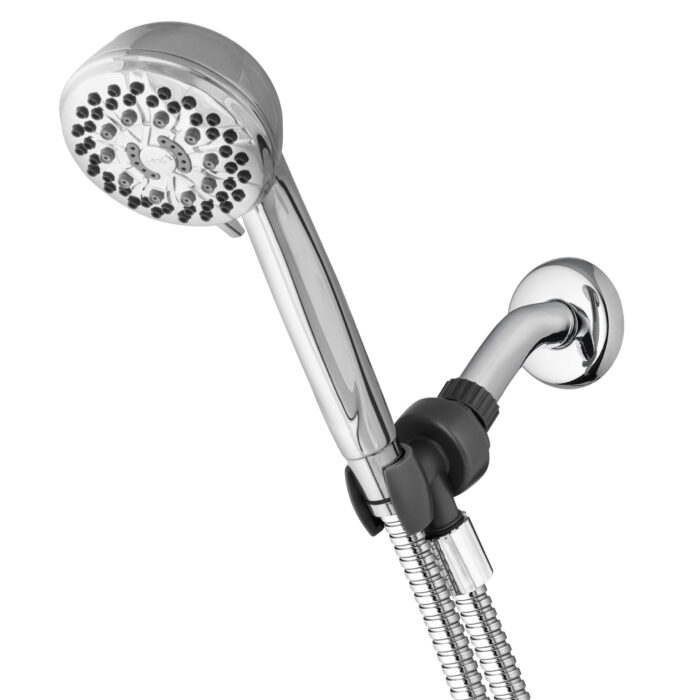 The shower often provides our fathers with the few moments of peace and quiet they so desperately need after a tiresome and hectic day. To help transform their daily shower into a real wellness experience, the Waterpik® PowerPulse Therapeutic Strength Massage shower head provides unique therapeutic benefits by providing up to 2x the massage force compared to other retail shower heads. By simply changing your shower head, you can quicky and easily transform a daily shower into a much-needed wellness, spa-like experience. This line of shower head is clinically shown to help soothe muscle tension, increase flexibility and promote a restful sleep, making it a unique addition to your shower.
Canna Club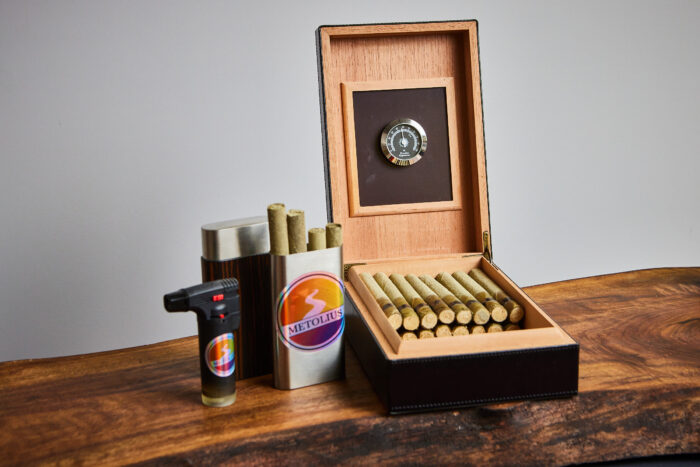 Metolius is bridging the gap between CBD and CBG (cannabigerol), ensuring a clean transition from harmful tobacco to 100% home grown and distributed hemp. The brand's unique Canna Club line has an option for every type of canna-seur including: CBD + CBG enhanced pre-rolls, first of its kind: cannagars, whole flower CBG, and plant-based and infused topicals. Metolius offers 5 versions of their monthly Canna Club memberships that come with starter kits that keep the products fresh and ready for enjoyment. Each product is also sold individually.
Sunday Scaries CBD Gummies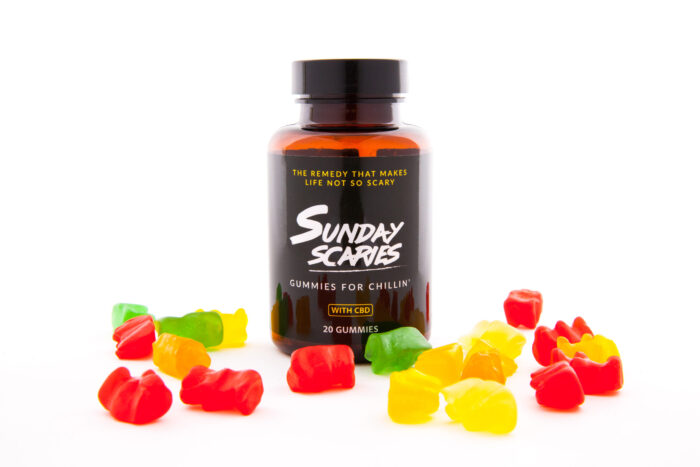 Allow Dad to chill this Father's Day with Sunday Scaries CBD Gummies. The brand's original offering, Sunday Scaries CBD Gummies feel like a giant hug to your nervous system. Using a proprietary blend of the highest quality broad-spectrum CBD, Vitamin B12, and Vitamin D3 each gummy contains 10mg of CBD to support a relaxed lifestyle & focused mentality, no matter what day of the week it is. Find them on the Sunday Scaries website.
Pachamama's Vegan Hemp Gel Capsules and Sleep Well Gummies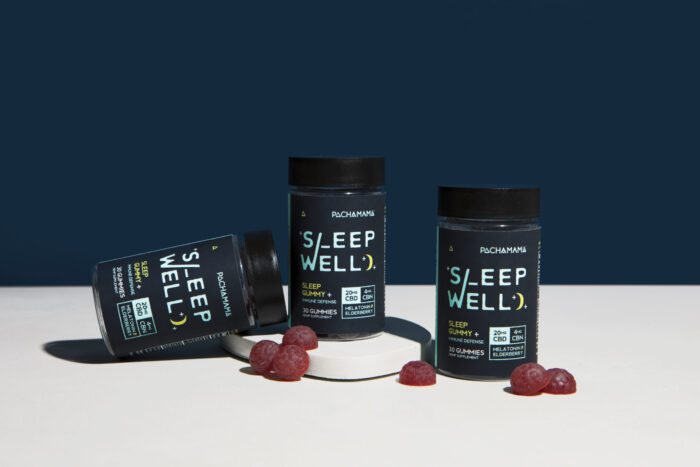 Pachamama's Vegan Hemp Gel Capsules are made with a tapioca starch capsule and contain a precise 25mg of CBD oil — so you always know your dose. Conveniently packaged, they are easy to take with you anywhere you go! This is the perfect gift for Dad's always on the go. To focus at work, relax during a trip, or to aid in muscle recovery, Pachamama Gel Capsules are the ultimate Father's Day gift. You can also give the gift of sleep, wellness, and immune support all in one delicious Sleep Well Gummy. They are specifically developed for a better night's sleep with a unique blend of CBN, CBD, and melatonin; plus elderberry extract to support the immune system. For the Dad that needs some R&R, this is truly the gift that keeps giving.
Cannabox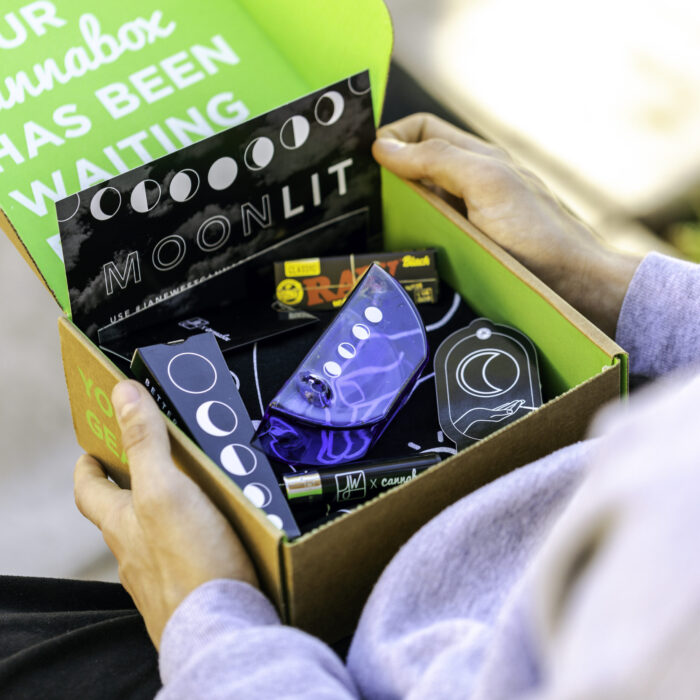 Some people like to go out and buy their cannabis and related supplies. Others might find getting to a dispensary or a smoke shop a bit of a hassle. That's why marijuana subscription boxes have quietly remained popular as marijuana legalization has grown. Cannabox is a way to provide the recipient the experience of cannabis-related products without the inconvenience of having to make a shopping trip. Instead, it's delivered right to their door. Cannabox offers premium cannabis smoking accessories, custom T-shirts, and other paraphernalia, offering monthly, themed, mystery boxes to showcase exclusive bongs, hand pipes, rolling papers, and smoking necessities. The site is tailored for discovery by both new and experienced cannabis users, with curated recommendations, and more than 3,000 user reviews. And now, Cannabox will be offering 15% off for Father's day with code DAD from June 18-20!
Elon CBD Starter Kit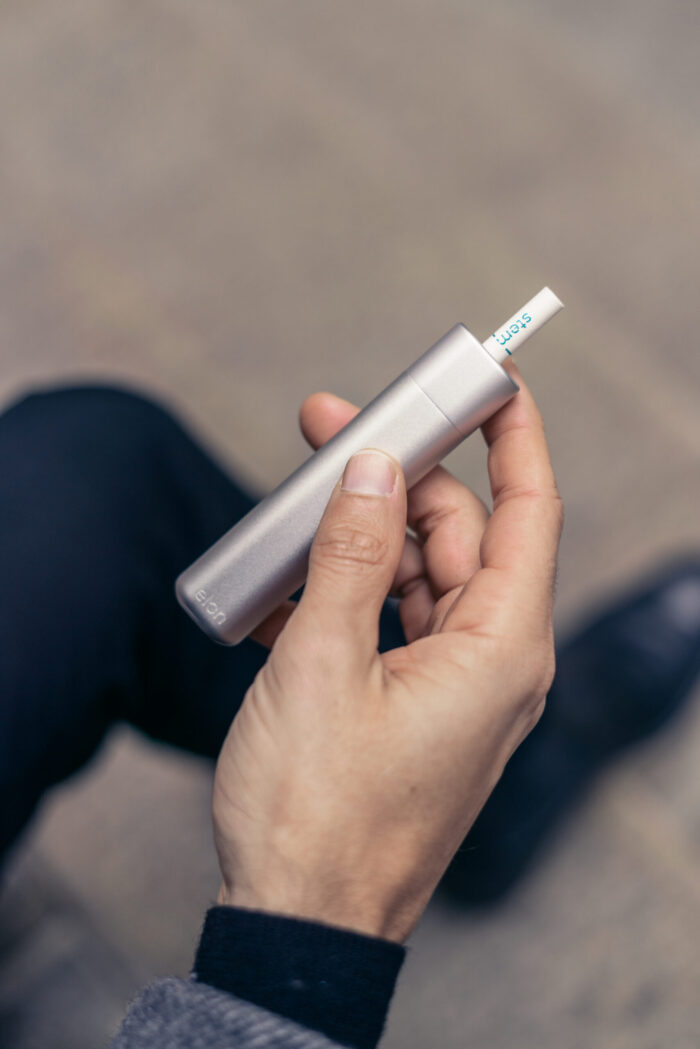 The Elon Starter Kit from E1011 Labs is perfect for the first-time user or CBD connoisseur. It includes the Elon device, Stem Uplift, and Stem Relax. The Elon is a pocket-sized, low-temperature, heating device. It activates the cannabinoids found within the hemp flower packed within our stems to deliver a unique and natural experience. Not only is our Elon easy to use but it is maintenance-free, as the Elon cleans itself while being charged. Stems are packed with organic CBD flower and offer a plug-and-go experience which is convenient for all paternal entrepreneurs looking for a quick dose of CBD within their fast-paced lifestyles. With two unique blends of premium hemp flower, Uplift or Relax, we can either charge a father up to meet urgent deadlines with or relax a dad after their long day managing a business or chasing after their kids after a sugar rush (we all know how that goes). This Fathers Day, give the gift of CBD wellness in the purest and most effective form because every Paternal Entrepreneur deserves the peace of mind to make the most out of their joyous holiday and spend time with their family. Find it now on the E1011 Labs website.
Papaya Reusable Paper Towels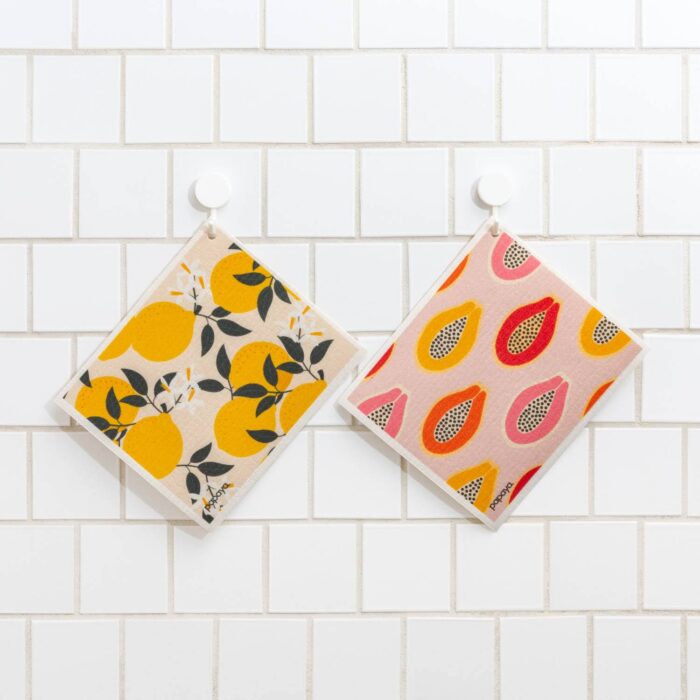 For the Dad business owners that love to clean and are also eco-conscious, Papaya reusable paper towels are great! Papaya is a forward-thinking brand that has developed a reusable paper towel making sustainability accessible to everyone — from zero-wasters to sustainability-newbies. No more need to hoard bulky paper towels again! Eco Facts: More than 50,000 trees are cut down every day for single-use paper towels. As they decompose, they release methane gas — a leading cause of global warming. The brand is the first to offer a subscription where customers can curate a box with their choices every two to four months, selecting from artistic designs that put plain old white paper towels and your grandma's dish towels to shame! Find them on the Papaya website.
Sugar Plum Beer & Bourbon Nuts Gift Tin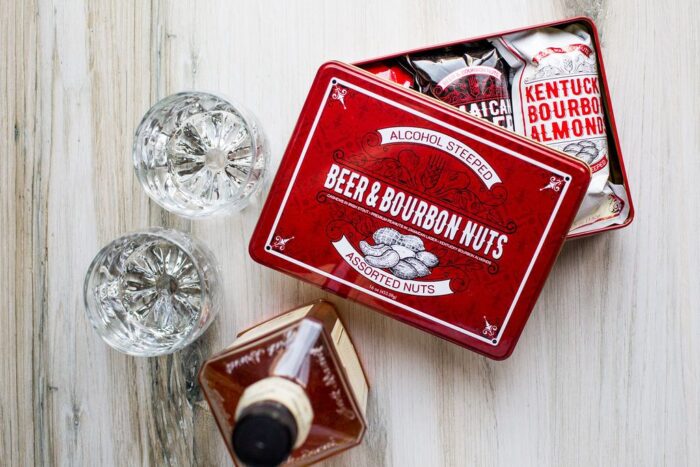 Addicting and sweet, but not too sweet! Sugar Plum's Beer and Bourbon Liquor Nuts will have him thanking you and craving more. This 16 ounce assortment of Sugar Plum's mouth-watering, hand-crafted, and small-batch roasted nuts features three of the brand's most popular booze-infused flavors, including Irish stout-infused cashews, Jamaican lager-infused peanuts, and Kentucky bourbon-infused almonds. Extraordinary and tasty all tossed into one fantastic tin, this trio of these favorite gourmet nuts is "ahh"-mazing! This gift tin retails for $30 at www.sugar-plum.com.
Right or Racist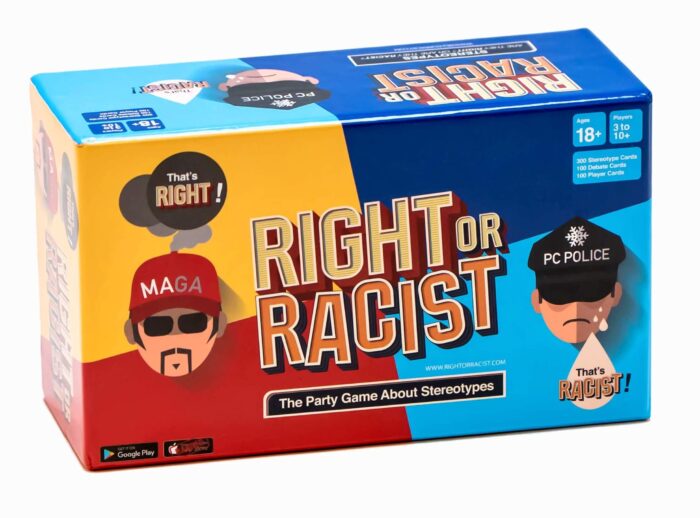 Right Or Racist is the perfect adult party card game for your game night. In today's social and political climate, America is a divided country. One side claims that America has become too racist, sexist and hateful, while the other side says people have become too sensitive and politically correct. Right Or Racist will help us learn about one another & ourselves, engage in useful dialogue, and most importantly, to laugh. Right Or Racist is not for the faint of heart and will challenge both the politically incorrect and the politically correct. Find it on the Right Or Racist website.
Cloudberries Jigsaw Puzzles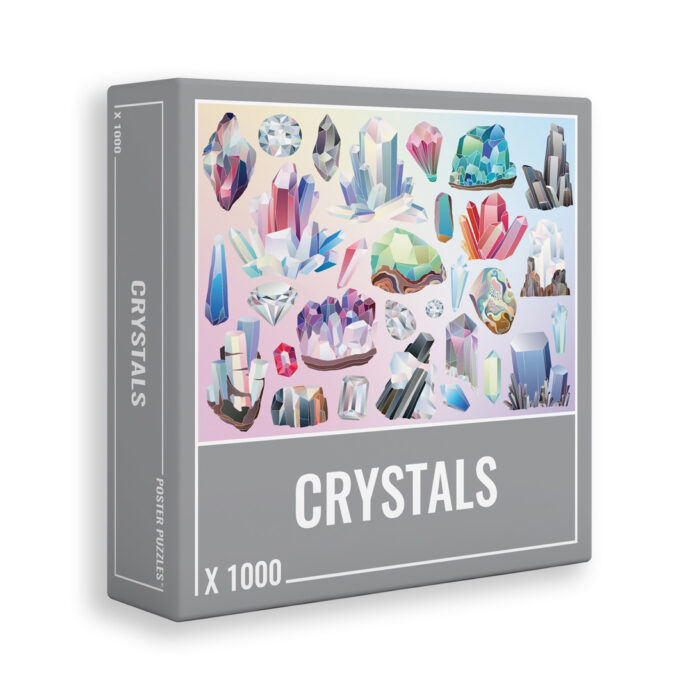 Cloudberries is a UK-based company that creates beautiful, design-led jigsaw puzzles for adults. They have these elegant jigsaw puzzles that are the perfect gift for Fathers everywhere. Not only are they perfect for wall decor, they're also great for spending time with family. With the pandemic, jigsaw puzzles are just the craze these days since people are looking for things to do at home. That's probably the best thing about these puzzles, they're gifts that encourage quality time with loved ones! They're also very proud to say that they plant a tree for every puzzle they sell (and they've planted 75,000+ to date). Cloudberries values quality and sustainability to give only the best products for their customers. Shop their jigsaw puzzles on the Cloudberries website.
Talia di Napoli Pizza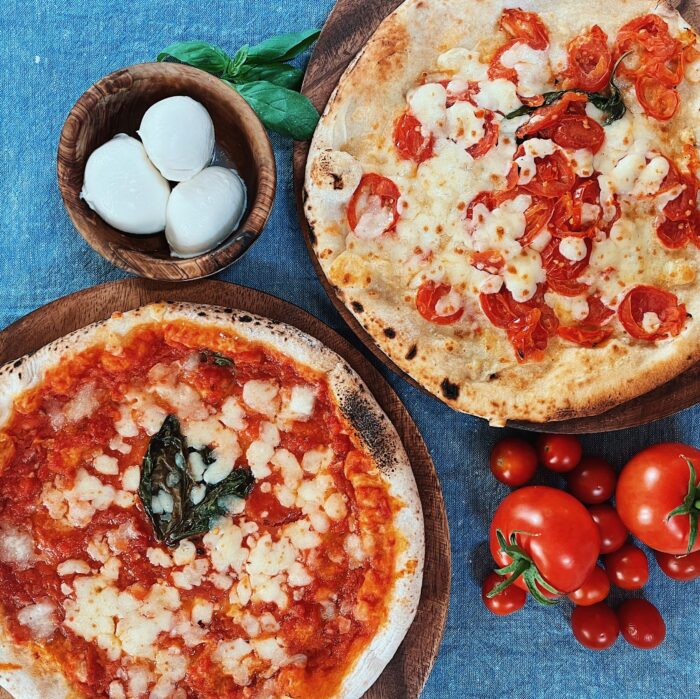 Why is Talia pizza a perfect food gift for Father's Day? Talia pizzas give you the convenience to fully enjoy authentic Italian flavors without traveling abroad. They bring the authentic Neapolitan pizza directly to your table. Talia sources the best ingredients to ensure the premium taste and flavor of the pizzas. All ingredients, including cheese, tomatoes, and even water, are all-natural ingredients from Southern Italy with no preservatives, no additives, and no GMOs. They also offer gluten-free options for consumers. Talia pizzas are comparable to freshly made pizzas in restaurants because all pizzas are flash-frozen and put to "sleep" using a state-of-the-art, patented cryogenic chamber within seconds of coming out of the oven and can "wake up" flavorful in your home. Talia pizzas can be easily ordered online and shipped nationwide in the United States. Shop their authentic Italian pizzas on the Talia website.
Carr Valley "Life of the Party" Cheese Gift Box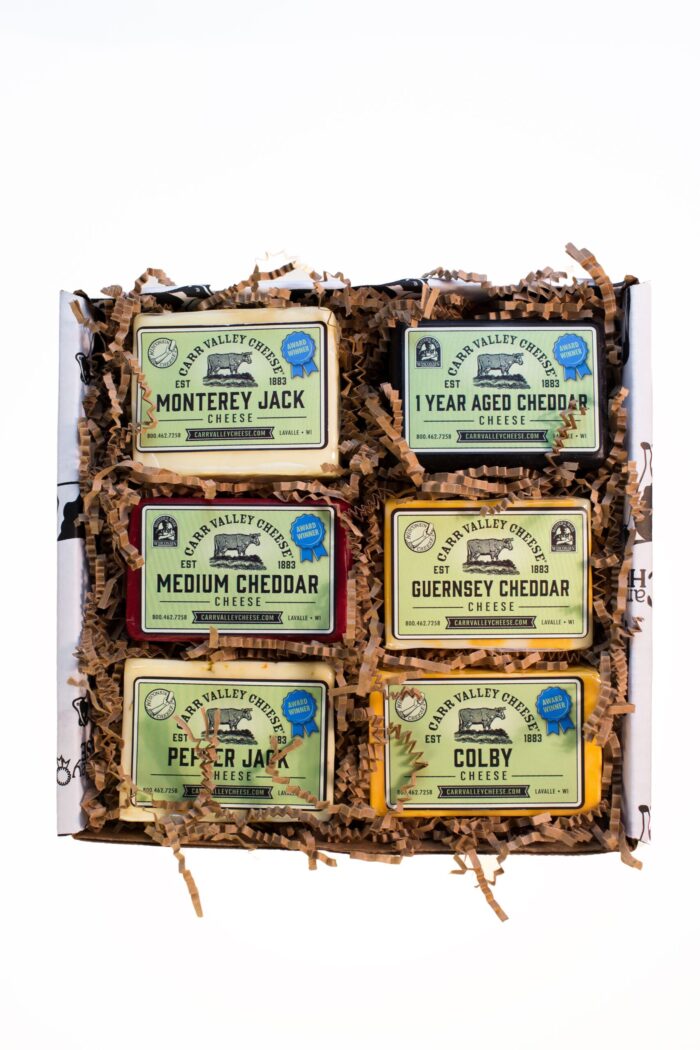 Great for the fun-loving, extroverted father who has a pallet as strong as his personality — Carr Valley Cheese brings you their "Life of the Party" gift box. Straight from The State of Cheese®, Wisconsin, this variety of cheese is perfect for sharing! Wisconsin is home to one of only two Master Cheesemaking Programs in the world, and at Carr Valley, they have 3 Master Cheesemakers on staff! Fourth generations and Master Cheesemaker, Sid Cook runs Carr Valley on heritage family tradition, making it easy to trust that this family owned business has cheese that will taste unbelievable! This Gift Box Includes: 7oz Hot Pepper jack, 7oz Guernsey, 7oz Medium Cheddar, 7oz Colby, 7oz Monterey Jack, and 7oz Sharp 1 Year Cheddar. Find it now on the Carr Valley Cheese website.
Kodiak Cakes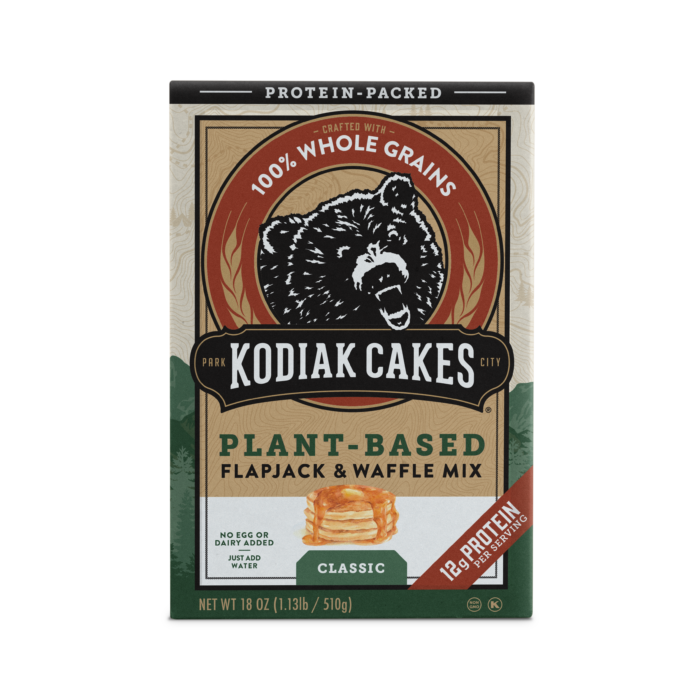 Let the kids take over the kitchen this year for tasty meal prep that skips the skillet, stove and stress with Kodiak Cakes. Whether Dad is a lover of classic or fluffy Belgian-style waffles, the fast-growing natural foods brand offers a variety of toaster waffle flavors made with 100% whole grains and packed with protein that go from freezer to toaster to plate in just minutes! What's more? Top off Dad's plate with Kodiak Cakes' NEW Nut Butter Syrups to show him what a match made in heaven truly tastes like. Ever wonder what the sweet taste of natural maple syrup mixed with delicious peanut butter tastes like? Kodiak Cakes' new Maple Peanut Butter Syrup combines the best of both worlds while delivering 3g of protein per serving and 25% less sugar than traditional syrups. Find these protein-packed healthy waffles and syrups at popular retailers like Target and Walmart.
High Water Shirt by California Cowboy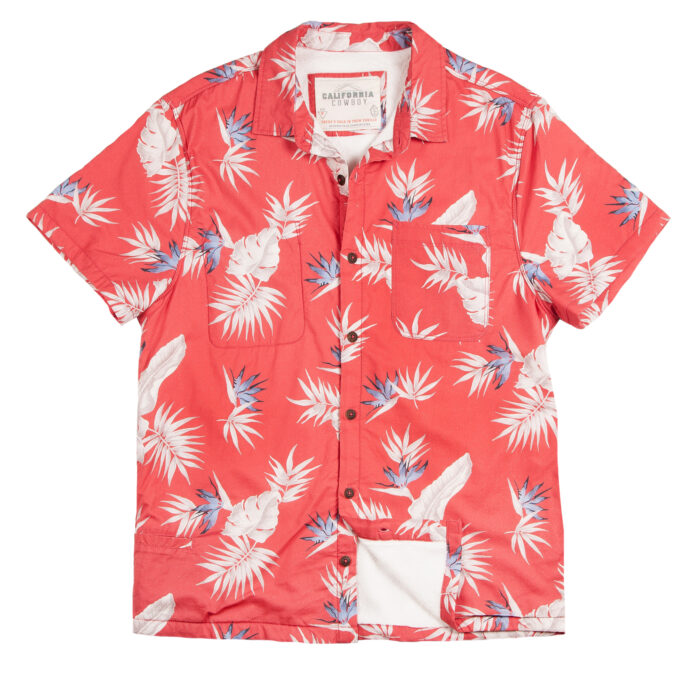 The High Water Shirt by California Cowboy is the perfect "wearable happy hour kit". It features custom designed floral prints, water-absorbent terry-cloth lining, plus special pockets for your phone and a frosty beverage. Aloha Mr. Shirt! It is the perfect summer shirt for any Father out there. Find it on the California Cowboy website.
Leafwell Botanicals CBD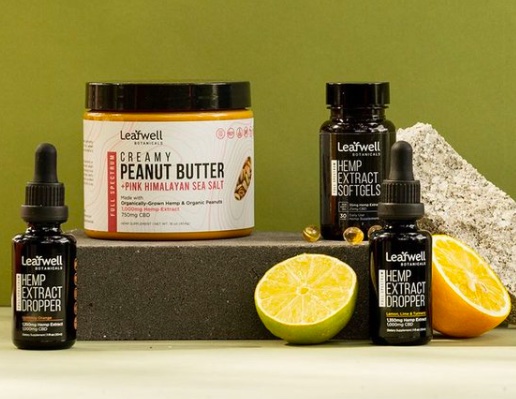 Leafwell Botanicals offers CBD tinctures, skincare, soft gels, pet tinctures, almonds and peanut butter, manufacturing the products with organically-grown hemp. These products are also lab tested by a third party to ensure that the potency and purity levels advertised are undoubtedly accurate and the THC levels are always below the 0.3% limit. No additives or fillers are included. They include various levels of potency and mg in their products, so the pricing depends on those factors. Being an entrepreneur can be stressful and CBD can be an excellent method of healing anxiety. Shop their collection on the Leafwell Botanicals website.
Miracle Extra Luxe Sheet Set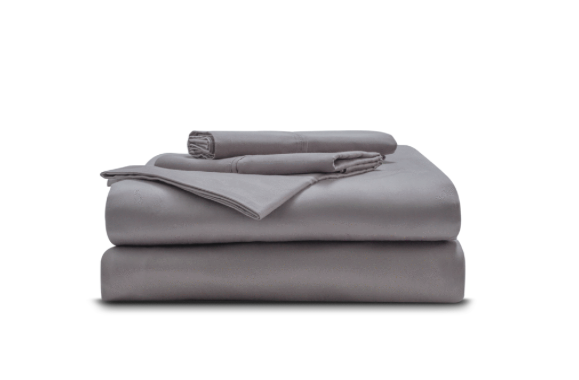 The Miracle Extra Luxe Sheet Set is the perfect gift for any occasion, made with USA-grown Supima cotton, one of the highest quality cottons in the world, our 620-thread count sateen weave set is designed for an ultra-luxurious, smooth, and silky feel. Infused with natural silver, Miracle sheets prevent 99.9% of bacterial growth. That means 3X less laundry and zero odors (EVER!), ultra-breathable sheets that keep you cool all night long, and luxuriously soft nights of sleep, every. single. night. This set includes 2 pillowcases*, 1 fitted sheet, and 1 flat sheet. Find it now on the Miracle Brand website.
Chomps
Chomps is a high protein snack that has ZERO added sugar, free from top 8 allergens, no fillers, no nitrates or nitrites — making this the perfect snack for those who follow diets/lifestyles, including Keto, Whole30, Paleo. Diabetic Diet, & AIP (Autoimmune Protocol Diet).
Cocktail Box Co. Cocktail Kits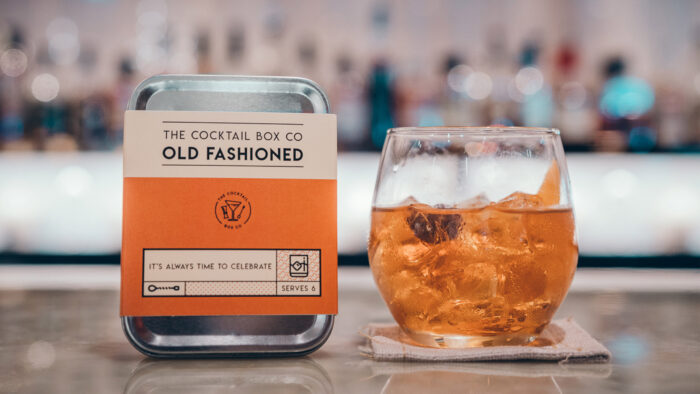 The Cocktail Box Co makes travel-sized cocktail kits in a variety of different flavors. Currently, they have the following: The Old Fashioned, Champagne Cocktail, Moscow Mule, Gin & Tonic, Mai Tai, Margarita (with the Mojito and Manhattan on the way!). Each kit can make 3-6 cocktails and you just need to supply the spirits. They also have mini bar tools such as a muddler spoon, cocktail picks, and coaster. People generally like to buy them as gifts and have a fun experience with friends and family making cocktails. This has been especially popular with people having virtual happy hour meetings. In addition, they sell a variety of home bartender equipment and accessories. Find the Cocktail Kits on the Cocktail Box Co website.
The post 40+ Unique Gift Ideas for Dad This Father's Day appeared first on Home Business Magazine.
Click Here For Original Source Of The Article