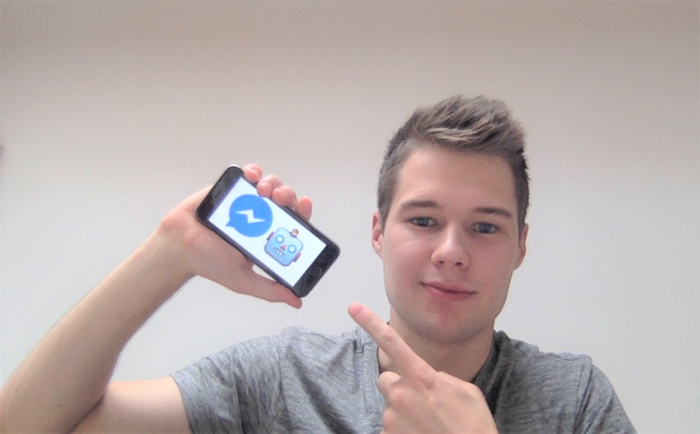 Chatbots are AWESOME! After having worked with chatbots for more than 1.5 years and building products based on the technology, we're super-excited to share with you why we love them so much and why we think they're going to completely transform the way we capture, nurture and close leads in the future.
SO WHAT'S A CHATBOT ANYWAYS?
Chatbot is a digital service that is powered by simple rules or varying degrees of artificial intelligence. It can live inside platforms like Facebook Messenger or Slack or your Website. The beauty of chatbots is that they can fulfil a particular task like time-booking or pre-qualifying a lead or solving a customer service problem via natural-sounding conversation inside a messenger app.
1. Key Benefits of Chatbots
Since 2015, Messaging apps have had the largest number of active users. For example, people spend more time on Facebook messenger (1.2 billion active users) than they spend on Facebook itself. People under the age of 25 spend 8 hours on messaging apps for every 1h of email! People between 25-44 spend 2h on messaging apps for every 1h on email.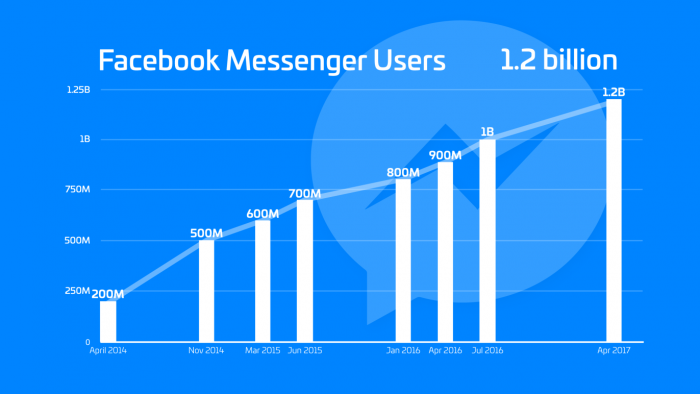 Chatbots are incredibly powerful because they allow you to talk to your customers where they already spend the most of their time – inside messenger apps. Every month people exchange over 1b messages with businesses and organisations on Facebook messenger.
This is why we love chatbots 👇
| | | |
| --- | --- | --- |
| Huge + growing market | Crazy value | Users Love it |
| Facebook messenger has more than 1.2 billion monthly active users and it's growing rapidly. | Compared to email marketing, Chatbot open/CTR and opt-in rates are at least 5-10 times higher than on email. | Because you're talking with your users right where they prefer to be anyways, they love it. |
| Personalised | Engaging | 1way becomes 2way |
| Every chatbot interaction can be personalised based on your user's preferences. Interacting with a chatbot is like interacting with a friend. | Talking to your bot and clicking around is actually engaging. Emoticons, gifs, videos – that makes a bot great. | Chatbots make the communication with your customers a two way street because you can constantly ask for user inputs. |
2. Types Of Chatbots
Chatbots come in many shapes and sizes, which might make them very confusing and hard to understand sometimes. Something as simple as IFTTT or "if this then that" can be called a bot, as well as a very advanced machine-learning-artificial-intelligence-natural-language- processing bot. Both are bots. However, what's different, is how accessible they are. Luckily, thanks to amazing DIY platforms like Manychat or Chatfuel, it's possible to build bots with great functionality without requiring any technical knowledge. Let's dive into what you can build.
MARKETING & FACEBOOK CHATBOTS
For marketers and small business owners, Facebook chatbots are the most promising ones, because that's where most of their customers are. Facebook has recently come up with many cool ways to get people talking to your bot and you should definitely take advantage of that. Everything we talk about from now on can be built on a bot-building platform like ManyChat or Chatfuel.
Open Rates 90%
When was the last time your email marketing campaign had a 90% open rate or 30-50% Click-through rates? With chatbot broadcasts, it's the standard.
Engagement
Getting people to engage with your bot and leading them down your funnel is so much easier and simpler. You can ask the users about their preferences and get instant responses and based on that make more personalised offers. Due to the instant nature of bot interaction with your customers, it's so much more engaging.
Drip Campaigns
Just like with email – you can drip-feed your subscribers valuable content over "sequences" by sending them content in bite-sized chunks. You can ask them questions inside those broadcasts about their preferences, use that data and tailor your offering based on that.
Communication
What's really cool is that at any point of time, you can hand over the bot-communication to a human based on the criterias that you define. Your customer will have a seamless experience while you're improving your results.
Analytics
You get to learn so much more about your customers than you can when they visit your website or read your emails. You can see in real time how they interact with your bot. You can collect that data. Analyse it. Iterate instantly and become better.
Automatic Leads with Discovery (the FB app store for bots)
The great thing is that since Bots are like Apps were 10 years ago, then now is the perfect time to get one since facebook has just released a bot Discovery section and is actively promoting bots that perform well 😉
To learn more about bots and their use cases, check out the high level guide we created that shows some great use cases of capturing and nurturing leads. Get the PDF of the guide HERE!
This article was created by Jorma & Juhan, co-founders of Weps, a company behind venture-funded www.getweps.com. We also provide custom solutions for some of our clients. We develop chatbot solutions for governmental organisation, large corporates and several interesting smaller clients.
---