As a home business owner, you need several office essentials to help you maximize efficiency and work output every day. One such necessity is a high-quality desk that you will love working at for long hours. Also, if you prefer switching between standing and sitting throughout the day (because moving around prevents fatigue and back aches), you should definitely opt for a standing desk. If you are in the market for an adjustable standing desk, one must-have option is the Autonomous SmartDesk2 Premium.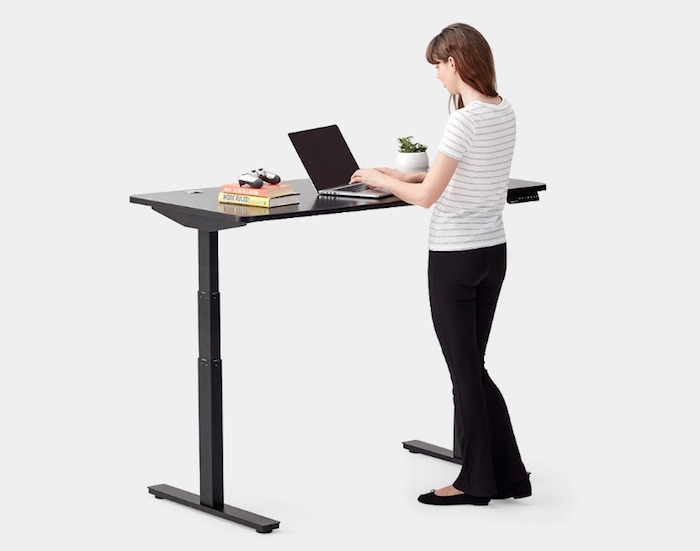 There are many reasons why the Autonomous SmartDesk2 Premium is the best affordable standing desk for home business owners. First off, this small computer desk is the perfect size for any home office, small or large. Featuring a sleek design, it will hold your computer monitor or laptop, keyboard, and other essentials with ease. It also features a simple keypad setup and powerful motorized foundation that rises to the perfect standing height (at 2.3"/second) so you can seamlessly switch from sitting to standing. It has a sturdy SPCC steel frame with rounded edges, complete with 4 programmable height settings.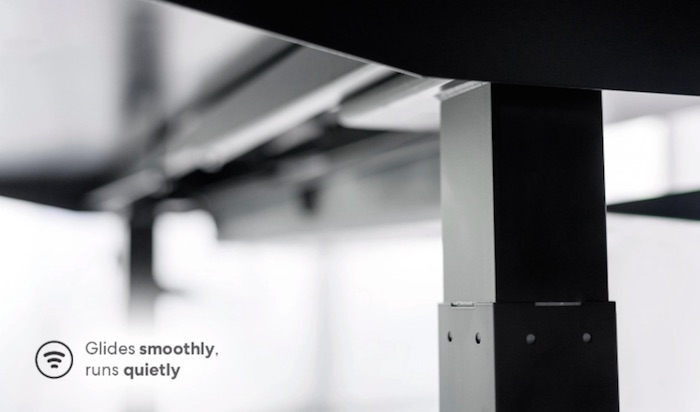 This stable and sturdy DIY standing desk's smooth and silent (45 dB) dual motor system can lift up to 300 lbs! Thus, its scratch-resistant surface can easily hold file organizers, decorations, a small printer, and your laptop. You can also choose either a Classic Top (53″L x 29″W x 1″H, in White, Black, Walnut, White Oak, or Bamboo) or an XL Top (70.5″L x 30″W x 1″H, in White, Black, or Walnut). The Black, White, Walnut, and White Oak desk tops are made from high-quality MDF wood, and the Bamboo desk top is natural bamboo.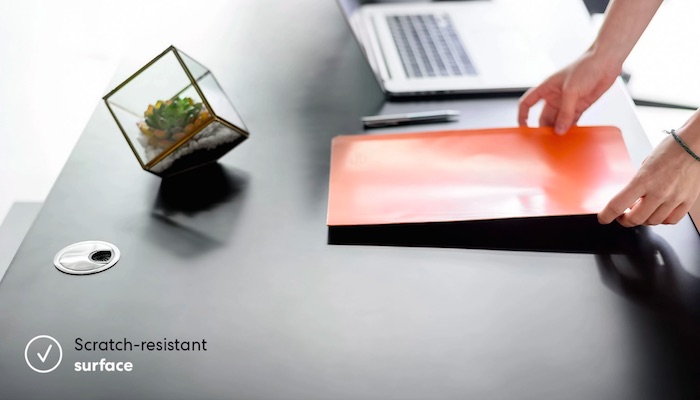 The desk can rise from 26″ to 52″ high to accommodate a range of sitting and standing preferences. You can also select either White, Black, or Grey for the frame. Business owners will also really appreciate that the desk comes with free shipping in the USA and a superb warranty (7 years for the frame, 1 year for the top), so no need to worry about any issues that may arise. For those having trouble deciding on whether to buy, it also comes with a 30-day trial, so it can be returned for a full refund if there isn't 100% satisfaction.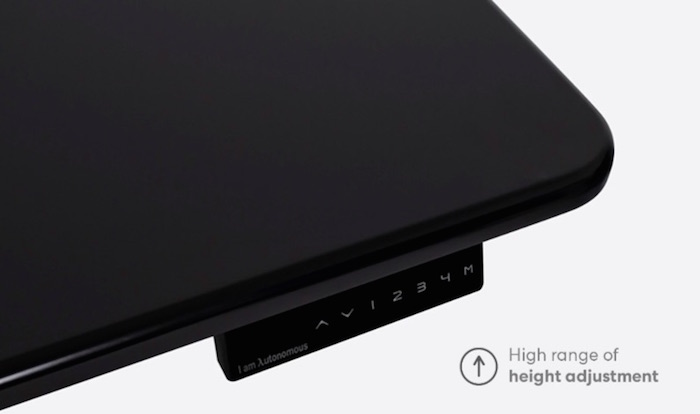 The setup was also straightforward and easy and didn't take too long. However, it is recommended to have someone help you because some of the parts are a bit bulky and heavy. Despite this, it truly is a DIY desk that greatly exceeded our already high expectations. At $449, it also is much cheaper than many other similar desks on the market. Its high level of innovation and quality give you a big bang for your buck.
Below are quick ratings of various aspects of the desk:
– Desk Design Rating: The desk is so sleek and aesthetically pleasing. You will also love that you can select the color of the top and frame to match your office decor. 10/10
– Quality Rating: Both the desk top and frame are very sturdy and high quality. 10/10
– Set-up Process Rating: Putting the desk together was relatively easy, quick, and uncomplicated. However, several of the pieces were quite bulky and heavy, and there is one piece that you have to size yourself. It would have been nice if this piece arrived already pre-sized. 8/10
– Innovation Rating: This desk rises up and down to the optimal height with ease at the press of a button. It is also a true powerhouse in its ability to hold 300 lbs. 10/10
– Price Rating: At first glance, $449 may seem a bit steep for some startup owners, but you definitely get your money's worth for the price and the included warranty. The desk is also affordable when compared to other similar models on the market today. 10/10
In all, the Autonomous SmartDesk2 Premium proved to be a terrific standing desk option for home business owners. It is the perfect size for home offices of all sizes, and it packs a powerful punch with its sophisticated design, high quality, durability, innovative features, and affordable price. Definitely get this desk if you're in the market for an ingenious standing desk that won't drain your bank account. Final rating: 48/50 
About Autonomous
Autonomous is a global network of innovators. They are engineers who take apart your day, examine the pieces, and then reassemble your routine to help you #worksmarter. They point their sole focus towards being the gold standard of the smart office industry. Their mission is to help smart people work smarter. Autonomous makes the workplace of the future an everyday reality for people who are changing the world! For more information about this pioneering company, visit their website.
Contact: shannahch@gmail.com
The post Why the Autonomous SmartDesk2 Premium is the Best Affordable Standing Desk appeared first on Home Business Magazine.
Click Here For Original Source Of The Article