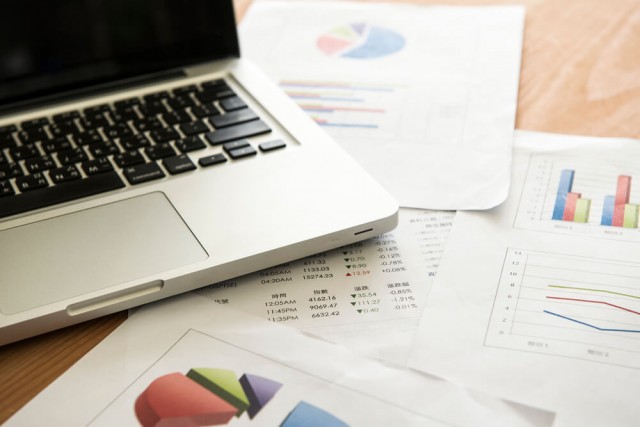 Forex trading may sometimes be perceived as a dangerous adventure, especially for the ones new to the concept. Trading money in foreign currencies exchange is a relatively new approach to investing, as people are usually aware of the more traditional investing avenues, such as stocks or bonds. But those who understood that Forex is a huge and very profitable market also know that it gives an investor plenty of advantages that other types of investments don't offer: it is rather cheap to start investing, requires little time to be spent in trading on a weekly basis and can generate large profits.
---
---
Moreover, the Forex market provides beginners with free demo accounts to ease their way into the process, helping them develop their skills while lowering their risk of losing money.
Forex trading is founded on many strategies, and while there is no fixed recipe on how to make the best transactions, Forex also comes with plenty of tools to help the trader make the best out of it. If you are familiar with the investing field, you know that just as hedging strategies can be successfully implemented for binary options, so do Forex tools help you better manage your trading. And one of the most appraised tools for it are Forex trade terminals.
Today we will take a closer look at them and see why they are some of the most profitable tools and how they can help you be a better trader and make significant profits.
What is a Forex Terminal?
Across all Forex terminals you can identify a common set of features that will help you become more successful on the trading market – and make your tradings more profitable as a consequence. For example, MetaTrader 4 is a tool that assists you in your endeavor of keeping track of your transactions and positions once you've entered the Forex market. It gives traders access to advanced technical indicators and allows them to automate their trading strategies.
What Are the Main Advantages of Forex Terminals?
Forex terminals allow you to successfully implement your own individual strategies when trading on foreign exchange markets.
Are user-friendly: Forex terminals are designed having the user in mind. While they seem complicated at first, their options and built-in features are easy to understand and operate with, helping you focus on the business faster and better.
Allow you the freedom to execute trades more efficiently: they are electronic tools you can download online and install on your computer or mobile device. You can keep an eye on your trading positions minute by minute and make the best and quickest decisions when you see fit.
Offer full security of trading operations: Forex terminals allow the exchange of data among servers and your computer in complete safety, as many of them use 128-bit keys encryptions and hacking-resistant systems based on digital.
Allow plenty of orders' execution: terminals usually are provided with many types of order executions such as stop-loss orders, deferred orders, market orders and so on. In turn, these features help you engage in flexible and full trading operations, helping you implement your own trading strategy. Allowing you to become versatile and in full control of your trading choices, terminals also help the trader gain skills, knowledge, and insight on how to become more profitable.
Offer access to indicators and analytics: this tool gives the trader a wide palette of indicators and analytics for him to become more efficient and more profitable in his trading processes. You can identify trends faster, detect and analyze patterns, tweak your timing of entering or exiting the market, understand fluctuations of currencies, make correlations and so on.
Come together with many other built-in tools and features useful for beginner traders (such as correlation matrix tools) and seasoned positional traders (such as market sentiment tools).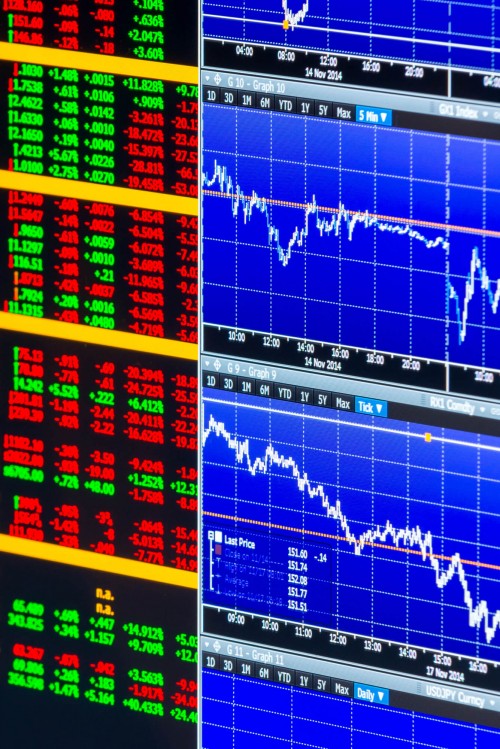 How Do Forex Terminals Work in Your Advantage?
Forex terminals are the perfect instruments for traders who want to control multiple assets at the same time. They allow you to organize multiple positions by grouping them in the same window. In other words, keeping an eye on and trading more than two currency pairs at once makes you more efficient and more profitable in your trading operations.
What is truly important when it comes to Forex terminals is that they are usually based on a 3-steps implementation process:
Select a currency pair
Set two different price levels (one for each currency)
Opt for a cancellation order
The outcome of this process is that as soon as one price level (no matter which of the two ones) is set and filled, the other price level is set for automatic cancellation. This trading process is usually used by traders or scalpers that are trading on the basis of major news releases (an upcoming NFP release) or are looking for a breakout. The One Cancels Other Order (OCO) allow traders to obtain quickly executed orders no matter in which direction the current trend moves.
Forex terminals also allow you to develop a specific trading strategy you can build on the relevant indicators and analytics it provides. If you prefer to be a scalper – the category of traders that Forex terminals are mostly recommended to – the tool will help you better choose the currency pair with the right level of volatility and favorable trading conditions.
Scalping multiple currencies at the same time come with plenty of profits but also a few risks. Using the Forex terminals to implement stop-loss orders, take-profit orders and trailing stop placements allows you to better manage your transactions, profit taking, loss mitigation and so on.
Do You Need a Broker for Forex Terminals?
As you can see, Forex terminals are meant to help day traders become faster, more efficient, more analytical in their transactions, safer and hence, more successful as profits are concerned. However, even if such tools can be downloaded online from various sources, specialists in the field recommend you to use the terminals coming from competent brokers. Currency trading comes with many risks, sometimes leading to huge losses of capital, so it is always better to rely on a competent entity to be by your side.
The post Why Forex Terminals Are Some of the Most Profitable Tools in the Market appeared first on Home Business Magazine.
Click Here For Original Source Of The Article