Accidents can happen anywhere and at any time. As a result, you may have to suffer some losses, which may be in the form of physical injuries, financial loss, or damage to your assets. Accidents and injuries can even happen at workplaces and offices.
If you suffer from an injury on the job site, you're probably entitled to workers' compensation benefits. State laws require almost every employer to purchase workers' compensation coverage.
In the event of a job-related injury, initially you should get first aid and immediate medical treatment to keep you stable. Furthermore, you may use the following information to help you get the compensation you deserve.
1. File an Accident Report
If you get injured on the job, the first thing you should do is inform your immediate supervisor. Most states require employees to report their injury within the same day or a certain period of time. Also, some states require the notice in writing, while others allow a verbal notice.
To be on the safe side, we recommend that you immediately notify the employer in writing. This will start the process of receiving your worker's compensation, which provides five basic benefits:
Medical Care – Your employer pays for your medical bills resulting from illnesses and injuries caused at work.
Permanent Disability Benefits – This benefit is paid by your employer, in case you don't recover completely.
Temporary Disability Benefits – Your employer pays for the lost wages in case you're unable to do your usual job because of your illness or injury.
Supplemental Job Displacements Benefits – This is a non-transferable voucher that you can use to pay for skill enhancement or educational training or both at state-accredited or state-approved schools. You're entitled to this benefit if the injury results in partial or permanent disability and your employer refuses to offer regular, modified, or alternate work.
Death Benefits – If you die from a job-related injury, your employer will pay compensation to your spouse, children, or dependents.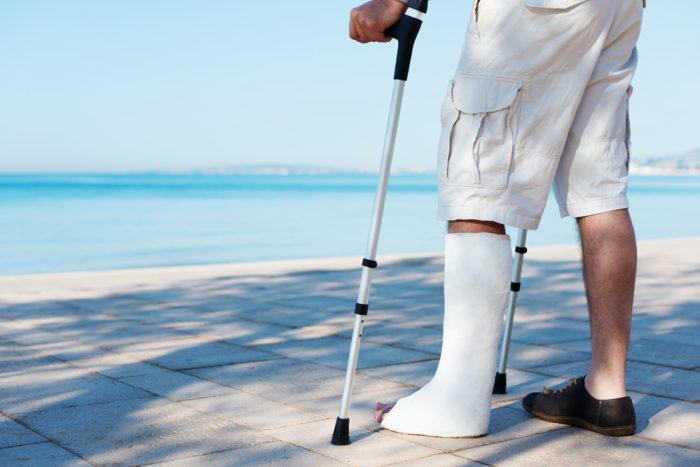 2. Consult a Personal Injury Attorney
Most people believe that the only compensation they're entitled to in the event of a work-related injury is workers' compensation. However, that's not the case.
It's true that if you're eligible for workers' compensation, you can't file a claim against the employer, barring some exceptions. For instance, if the injury occurs because of the exposure to asbestos, you can take your employer to court.
That said, even if you receive workers' compensation and your injury wasn't due to asbestos exposure, you can still file a personal injury claim against someone other than your employer who may be responsible for the mishap.
For this reason, you may consider consulting a personal injury attorney following a work-related injury. For instance, if you're injured on the job in North Carolina, a personal injury attorney in NC can look at your case and tell you if you can benefit from filing a personal injury claim.
Injured workers can file a personal injury claim against:
Property managers and building owners
Contractors and subcontractors
Distracted and negligent drivers
Retailers, wholesalers, and product manufacturers
Other individuals' employers
Under a personal injury claim, you're eligible for full compensation for all injury-related losses. This includes, but isn't limited to:
Lost wages
Immediate and long-term medical needs
Emotional distress, pain, and suffering
Out-of-pocket expenses arising from your injuries
Loss of support or companionship
Personal injury damages—unlike workers' compensation benefits—are not subject to time limitations. All the same, for peace of mind and to get compensation as quickly as possible, you should file a personal injury lawsuit as soon as possible.
So how much compensation can you get in a personal injury claim?
The claim amount varies from one case to another and depends on a number of factors, such as the severity of your injuries. Your Injury Claim Lawyer is the best person to guide you on this. He or she will also be able to advise you if you should opt for an out-of-court settlement.
3. Consult a Doctor
You should consult a doctor immediately following a work-related injury. If the injury is serious, go to the emergency room. In case you're not badly injured, ask your employer if they would like you to consult a certain doctor or you can choose the doctor.
If you aren't satisfied with your visit to the doctor picked by your employer, consider seeking a second opinion. It's possible that the workers' compensation may pay for the second visit. If it won't, you may be covered by your health insurance.
Even if neither would pay for an evaluation by a different doctor, it may be worth paying for it yourself. Depending on how badly you were injured, you may lose more in benefits than it would cost you to pay for the second consultation.
Conclusion
If you're injured on the job site, you need to inform your supervisor in writing immediately to get covered under workers' compensation laws. You should also visit a doctor as soon as possible to get treatment. Also, consult an injury lawyer to see if you can file a personal injury claim.
The post What to Do If There's Been an Injury on the Job Site appeared first on Home Business Magazine.
Click Here For Original Source Of The Article