When you're looking for ways to be philanthropic and give back to your community, you may not realize you don't need a hefty supply of money to do it.
If money makes the world go 'round, philanthropy fuels the engine. Philanthropy is not the money itself, but the heart that drives the action; anyone who gives with a good heart is a philanthropist, regardless of what they give.
So, if you want to add a philanthropic arm to your business without breaking the bank, here are some ways you can do it: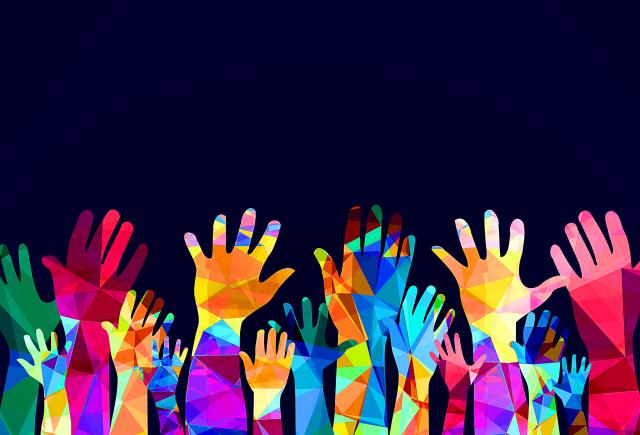 1. Provide goods and services directly to people
Sometimes money is great, but since money is a medium of exchange used to purchase goods and services, sometimes it makes more sense to provide the goods and services directly. For example, if you've got a community full of people who need to learn how to garden, donating money to them isn't necessarily going to help them accomplish their goals. They'll still have to find someone to teach them.
On the other hand, if you take the time to gather a team of volunteers to provide them with hands on training to build a garden, they'll receive immediate, tangible value from your philanthropic efforts.
2. Offer small scholarships and awards to students
Almost all of the world's giant corporations offer scholarships and awards to people pursuing an education like high school seniors and even college students. This is a common act of philanthropy, and it's also one of the easiest.
Everyone loves a good contest, and thanks to the rising cost of education scholarship contests, they usually gather an abundance of entries from students eager to find ways to supplement their expenses.
You don't have to be a multi-million dollar corporation to offer scholarships. In fact, you can offer scholarships as a startup, like The Clunker Junker does with their Cars For College program. Every year, they solicit essays from college-aged females interested in pursuing a career in automotive technology. The winner is chosen based on the quality of their essay, their writing style, their personality, and thoughtfulness. The prize is a $1,000 scholarship, and while it doesn't seem like much, anyone who's taken college classes knows that everything helps. Besides, to put it into perspective, at $8/hour, that's the pay of 125 hours of work – before taxes.
Since girls are often told they can't play with cars and are looked down upon in the automotive industry, this scholarship is a perfect example of how to use philanthropy to make a difference beyond supporting someone monetarily. Yes, the money is wonderful and will cover a good portion of educational expenses, but it also encourages girls to pursue their dreams, regardless of what society says they can or should do.
3. Find a need and fill it
Since being a philanthropist is about giving, it doesn't matter what need you fill as long as you do it. If your business produces waste in the form of materials that can be recycled by someone else, donate it. If your business provides a service that you could extend to homeless people once a month, do it. Whatever goods or services you produce and sell to the general public, find a way to make them available to more people in some way, whether you fly solo or team up with others.
You can also look around your community to identify any immediate community needs and find a way to fill those needs. Do people need junk hauled away, but can't afford it? You can schedule a community pickup. Does anyone need a bike repaired? You can host a free bike repair clinic on the last Saturday of every month.
Philanthropy is being socially responsible
Consumers today care about the social consciousness of the corporations they do business with. Nielson even reported that 55 percent of people across the world are willing to pay more for products and services provided by companies who are actively doing their part of being environmentally and socially responsible.
By adding philanthropy to your way of doing business, you're showing the world and your customers that you care about issues that affect people across the world. It shows that you have a humanitarian side, and you're not driven completely by money. When people are willing to spend more money with companies doing more good for the world, it shows that money isn't the only motivating factor, and philanthropy truly is at the heart of what's important to people.
---
---
The post Want to Be a Philanthropist? You Don't Need Millions to Do It appeared first on Home Business Magazine.
Click Here For Original Source Of The Article