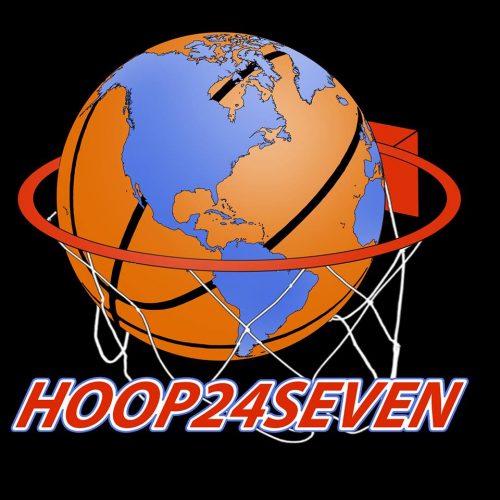 A new app has hit the court, launched by two active duty service members and one veteran, where basketball players connect, find a court or gym nearby and the game is on.
The app, Hoop24Seven, which is available on both the iOS App Store and Android's Google Play, and its corresponding website, www.hoop24seven.com, is bringing together basketball players of all ages to promote fitness, connect similarly skilled players and provide a way to find basketball games in your hometown or if you are traveling.
"Basketball promotes fitness.  America is one of the heaviest countries on Earth and this is our small part in helping people get outside and moving," explained Jimmy Bention, Executive Vice President of Hoop24Seven.
In a world connected by mobile apps for almost every use and functionality, Hoop24Seven is not only connecting basketball players, it provides gyms with an outlet to publicize their open play availability.
"We live in a connected world.  This app offers an opportunity for basketball players to be connected like they haven't been connected before," explained Bention, currently serving on active duty in the Marine Corps at Fort George G. Meade in Maryland. "We pride ourselves on keeping basketball players around the world connected to one another.  Our platform is to basketball players what LinkedIn is to professionals."
The idea to connect players to gyms and courts worldwide came when President and CEO, Travell Hector, a Navy veteran, was tired of going to courts to find a game of basketball with no one there to play.  He decided to create a way to connect people and set up games before going to the court.
"In the summer of 2013 I played at a gym on Camp Pendleton on Saturdays. On a normal day, 20 plus people are in the gym but on this particular day about four people showed up and we shot around and talked," said Hector, who now resides in San Diego. "I made the comment that it would be cool if there was a way to know before you showed up to a gym if people would be there and everyone agreed. I said I was going to do it and the rest is history."
Players can download the app, setup a profile, find their favorite court or add courts they don't find and start their own game. They can send an invite to all their friends, or even local people who are nearby.
"The app we've developed is taking the effort out of finding a game and putting it into a connected game on the courts of the local YMCA's, gyms and courts worldwide," explained Donald Hammond, COO of Hoop24Seven, currently serving on active duty in the Marine Corps. "We look forward to changing the way all basketball players connect and play one of the best games on this planet."
According to Bunker Labs, veteran entrepreneurship is on the decline compared to the previous generation. Bention, Hector and Hammond are a combined mix of entrepreneur and vetrepreneurs and they are joining the ranks to show their fellow veterans what is possible through creativity, discipline and dedication to themselves and their country.
For the service members who are becoming active duty entrepreneurs, the skills learned from their military principles provides these men and women a well-planned transition before they even consider leaving or retiring from the military. The veterans of Hoop24Seven are hoping their example can resonate with more service members to follow their dreams.
Players and gym staff who want more information can visit www.hoop24seven.com or download the app from iOS App Store or Google Play for Androids.
The post Veterans Launch New App, Connect Basketball Players Worldwide appeared first on Home Business Magazine.
Click Here For Original Source Of The Article