Valentine's Day is the one day a year where it is almost required to buy gifts for that special someone. While you can make it easy with flowers and chocolate, sometimes you'll want to go above and beyond for your significant other. Picking out the best gift for that special person can be a difficult task. With millions of products for sale on the internet, it can seem daunting to narrow it down to just a few. Maybe you don't want to search through different companies to find the perfect gift. Maybe you're trying to support more small businesses during this pandemic. For whatever your Valentine's Day gifting needs are, look to a gift guide that did the searching for you and found unique products that also support small businesses.
The following Valentine's Day gift guide is filled with high-quality, unique products that are sure to be a pleasant surprise to that special someone. He/she will love that it isn't just another year of chocolate and flowers. Check 'em out!
Big Fig Mattress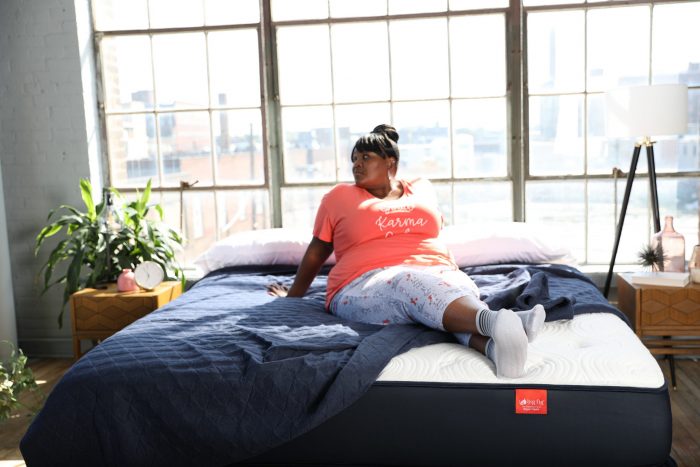 Heartbreak and backache go hand in hand when you're sleeping on a bad mattress. So, this Valentine's Day, gift yourself the chance to fall in love with sleep again. Designed from the ground up with tender love and care in every detail, Big Fig created a one-of-a-kind mattress for the under-served plus-sized community. Its hybrid design features extra support to cushion the sleeper's body, preventing the aches and pains a plus-sized sleeper experiences on a standard mattress. The Big Fig mattress is made with built-in extra support allowing the user to sleep more soundly. The mattress's plush top is made with ThermoGel cooling technology reinforcing a night of calm rest and restorative sleep benefits without feeling hot or sticky. If you don't absolutely love your mattress, Big Fig will refund you and pick up the mattress from your home. The Big Fig Mattress comes in sizes Twin through California King and retails for $1,299-$1,999 on www.bigfigmattress.com.
Miss Spa's Roller Dermy Microneedling Set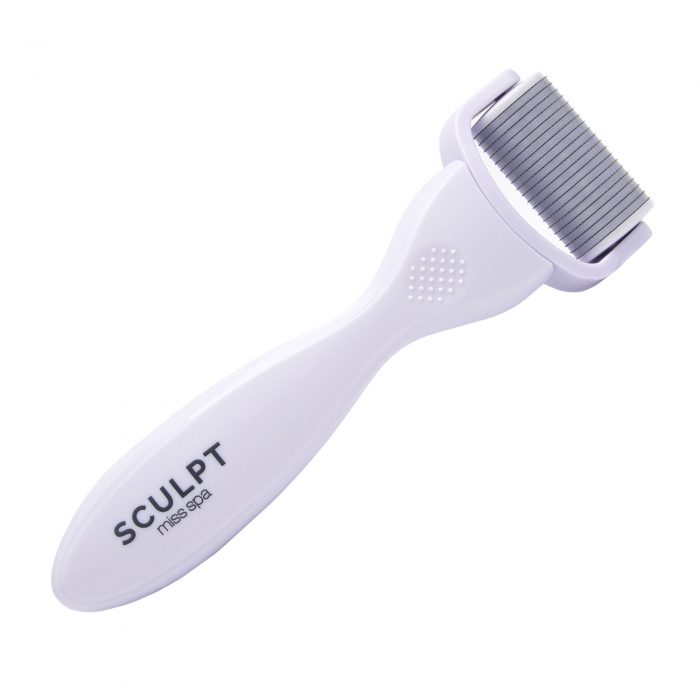 Whether they're dealing with new stress lines or tired and damaged skin, Miss Spa's Roller Dermy Microneedling Set for Face + Body will help any entrepreneur roll their way to a smoother and more luminous look. By creating micro-punctures in the skin's surface, this microneedling tool helps reduce the look of fine lines, smooth uneven texture and fade the appearance of age spots and blemish marks. The busy business owner in your life will finally have the tools and time to look and feel better. For $35, it's an at-home spa treatment they can use over and over again. Find it on the Miss Spa website.
CleanCharge Laptop Sleeve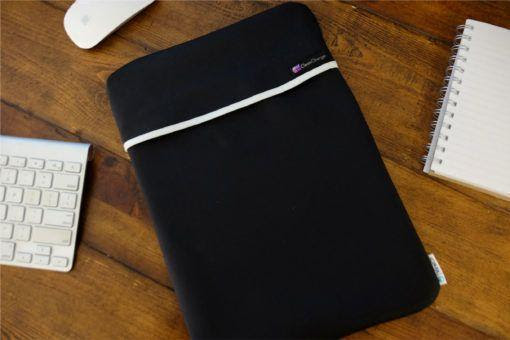 CleanTech's CleanCharge laptop sleeve is here to protect you from all the germs and viruses you come in contact with on a daily basis. The CleanCharge laptop sleeve is infused with antimicrobial properties (world's first antimicrobial laptop sleeve!) and is an absolute necessity for laptop owners everywhere. This sleeve is infused with ViralOff® technology, a human-safe antiviral material used by textile and clothing companies around the world to stop harmful viruses from multiplying on surfaces. In production, the CleanCharge Laptop Sleeves were tested for germicidal abilities and resulted in a 99% level of reduction of Influenza, H1N1, and SARS-CoV2 viruses within 2 hours of use. The CleanCharge Laptop Sleeve is only $29.95 and is offered in two universal sizes, made to fit any laptop you may have. Here's to 2021 being as happy and healthy as possible, with the help of the CleanCharge laptop sleeve! Find it on the ChargeTech website.
Don't Make Me Blush Tote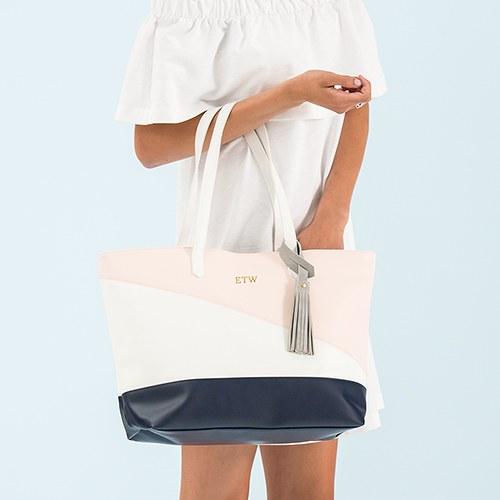 With all the compliments your bridesmaids will get on this adorable tote bag, they won't be able to help but blush! The Don't Make Me Blush Tote is a sweet, eye-catching accessory that'll go with any outfit. This tote will be used for all cations from shopping to beach days! This beautiful color-blocked faux-leather purse features long sturdy handles, full lining, and a snap metal closure. Its roomy interior and sophisticated style make it suitable for any occasion — be it work, travel or errands. Customize it with a gold stitched monogram to make it even sweeter. Buy it now on the Bridesmaid Gifts Boutique website.
Let's Stay In Gift Box
The 'Let's Stay In' gift box is the perfect gift for a night in! For those nights after a long day, pour yourself a glass of wine in this personalized stemless cup, slip on this satin lace robe, and just stay in. Nothing beats a warm bath, followed by dinner delivery and a movie. So, unbox the 'Let's Stay In' Gift Box and enjoy yourself a relaxing quiet night without the drama of going out. This unique personalized box set is also perfect for bridesmaid gifts! Each gift box set includes a lace robe and a personalized stemless wine cup, all packaged with white paper shred in their adorable gold-trimmed gift box. Find it on the Bridesmaid Gifts Boutique website.
Soigné Luxury Accessories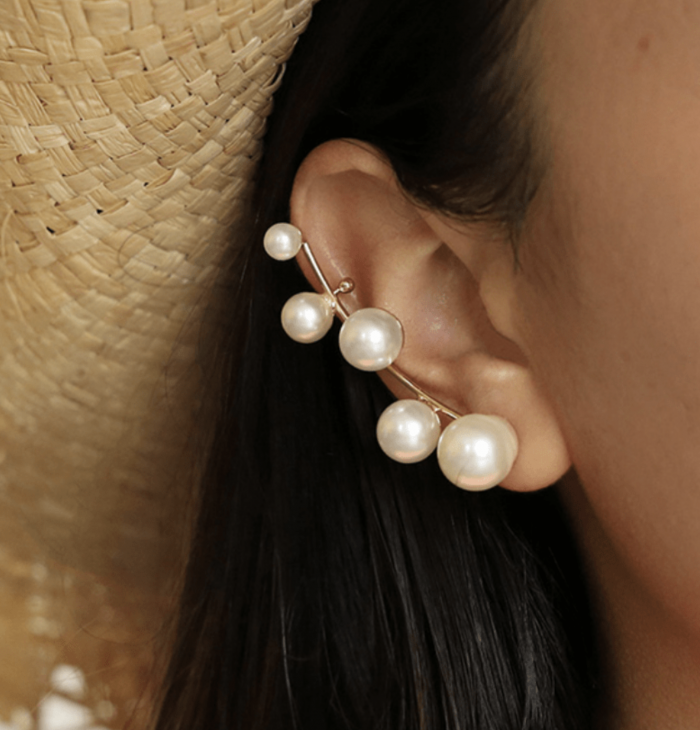 Soigné collection got its start by crafting couture hats for athletes and celebrities for horseracing events such as the Kentucky Derby and the Preakness, in addition to other high-end occasions. Three years later, the collection has expanded and now features an eclectic variety of handmade accessories including headwear, jewelry, glove, beanies, to name a few. The high-end fashion boutique has also recently launched its home accessory line which consists of decorative pillows, candles, jewelry boxes and more. Their Pearl Cuff Earrings are beautifully handcrafted from gold and designed to wrap around your lobe. Find them and much more now on the Soigné website.
Rush Charge Hinge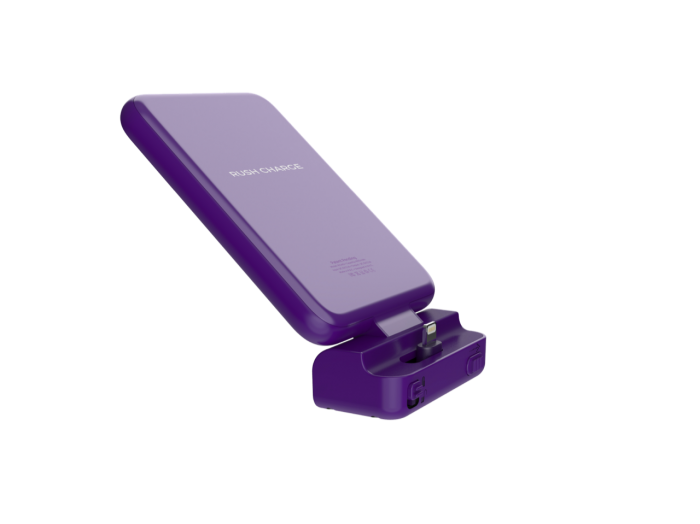 Facetime hands-free when apart from those you love with the all-new Hinge from Rush Charge. Its compact design fits right in your pocket. It is built with 3 locking angles so you can get the perfect shot while charging. Featuring a 4,500mAh lithium-ion battery, it can fully recharge an iPhone 12 or Galaxy S20 on one charge. Find it now on the Rush Charge website.
Eucalyptus Steam Shower Sprays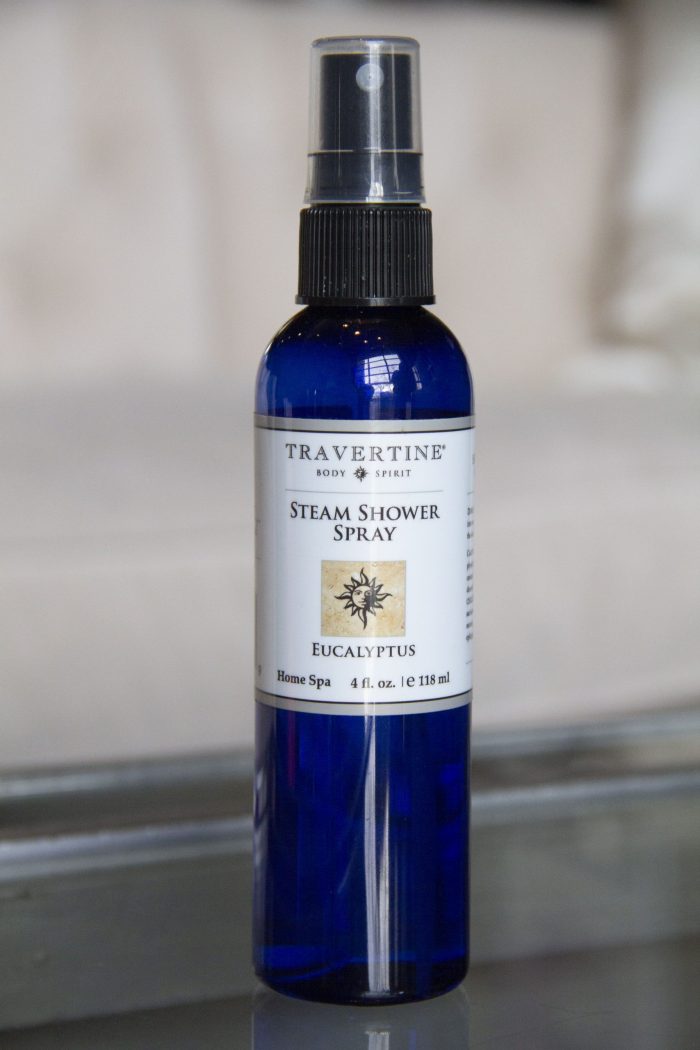 As an entrepreneur, it's easy to get caught up in the workflow with little time to treat yourself well. This is why the few moments an entrepreneur has to escape the stresses of the boardroom are important. The Eucalyptus Steam Shower Sprays from the Travertine Spa Collection are an innovative line of aromatherapy products that transform your shower into a quality spa experience. Simply spray downwards into a warm, steaming shower and enjoy the inhalation benefits of 100% pure eucalyptus oil. They use eucalyptus as a key ingredient as it is well-known to help decrease stress, promote deeper breaths, fight the morning cold, and relieve congestion. The Eucalyptus Steam Shower Spray comes in various fragrances such as Eucalyptus, Eucalyptus + Lavender, Eucalyptus + Citrus, Eucalyptus + Cedar, and Eucalyptus + Mint, giving you the ability to tailor your shower to your favorite scent. The Eucalyptus Steam Shower Sprays range from $20-45 and are available on the Travertine Spa website as well as Amazon.
dome BEAUTY Makeup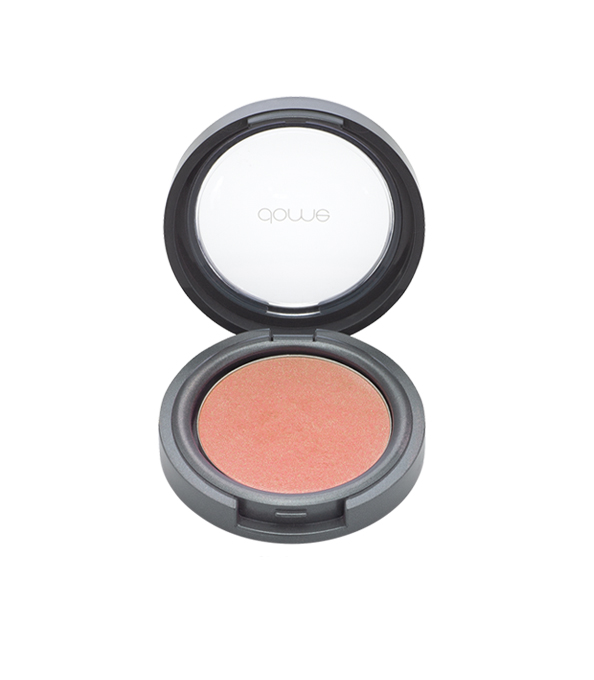 Introducing dome BEAUTY, a 360-degree clean beauty brand that celebrates beauty from an inclusive and ageless perspective for a clean, beautiful you. Created as a commitment to make beauty more unifying across all skin tones while maintaining the cleanest and greenest standards, dome BEAUTY maintains a 360° clean standard — from the formulations, to the packaging, to the application — adhering to a 1600+ ingredient ban list. All products are safe, eco-friendly, sustainable and developed with women of color in mind. All products are available on the dome BEAUTY website.
Level Naturals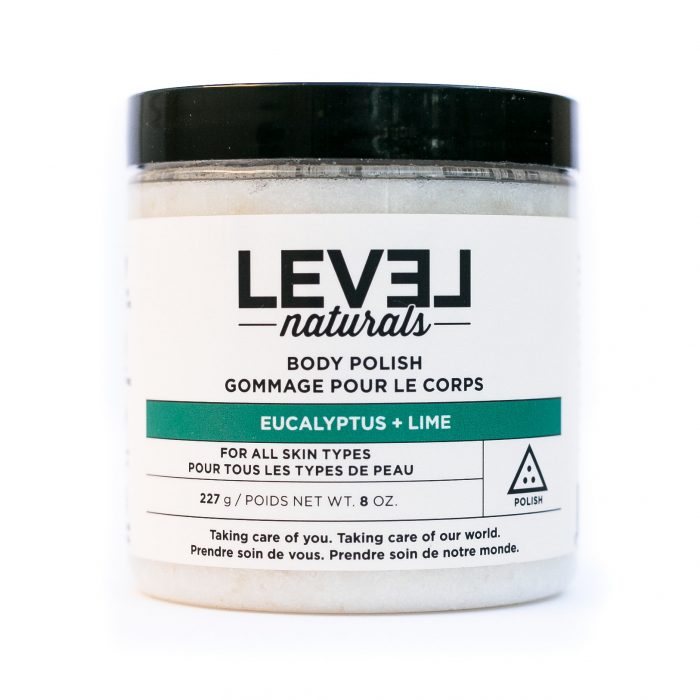 Level Naturals is a range of bath & body products aiming to transform your ordinary bath and shower routine into an aromatic, spa-like experience. Using naturally fragranced aromatherapy to promote wellness and mental health, each carefully crafted product is packed with skin-loving, nourishing ingredients that are natural featuring colors from the earth. 100% vegan and cruelty-free/Leaping-Bunny Certified, Level Naturals is here to carry your worries away by taking care of you and taking care of our world. Available on the Level Naturals website and Amazon.
OLEAMEA Olive Oil Gift Pack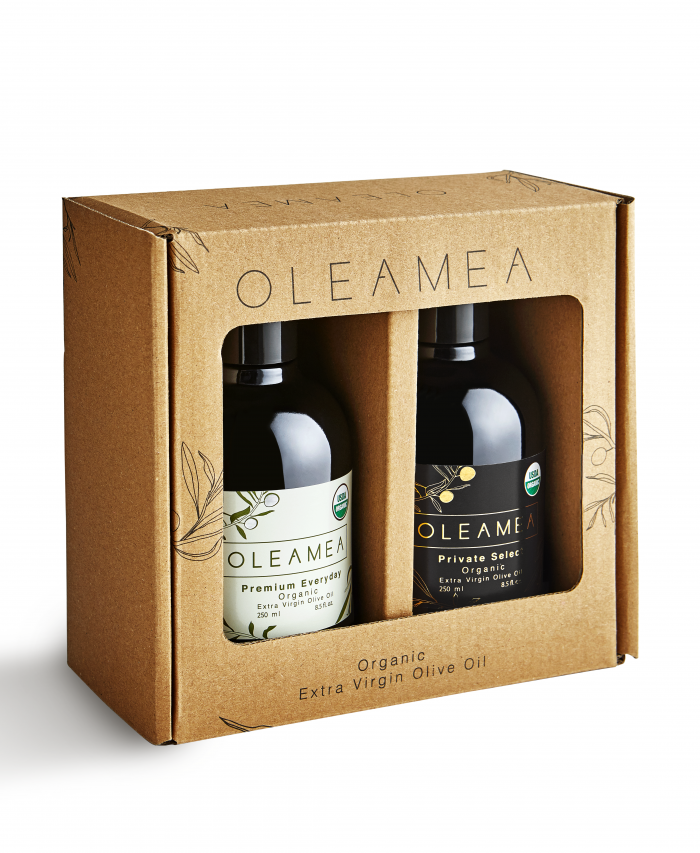 This OLEAMEA gift pack showcases one of each of the brand's award winner editions: Organic Premium Everyday and Organic Private Select olive oils. This organic olive oil is created from olives that are hand-harvested by local farmers and cold-pressed into oil within two to four hours of leaving the tree ensuring the highest nutritional value and taste. Make sure the hardworking friends in your life are aware that you are thinking of them by providing them with this excellent gift. Buy it now on the OLEAMEA website.
DeliverySafe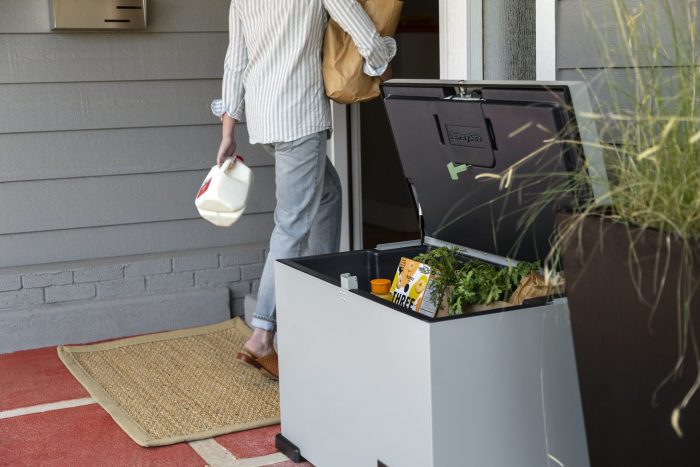 DeliverySafe is a secure, insulated lockbox for your front porch or driveway that stores your package and grocery deliveries, so you can run your business knowing your deliveries are safe, secure and kept fresh. For entrepreneurs running businesses out of their homes, such as Etsy shops, they can simply leave the customer's order in the DeliverySafe, provide the code to the customer and they can pick it up at a time that's convenient for them. Hence, it helps to maintain social distancing with contactless deliveries and pick-up. Optional ice packs provide additional cooling and insulation for groceries, meal kits, etc. The DeliverySafe is easy to use — simply set the code on the keypad and share it with your delivery driver or customer. The DeliverySafe is available at DeliverySafe's website.
Quilt & Co. Puzzle and Wine Pack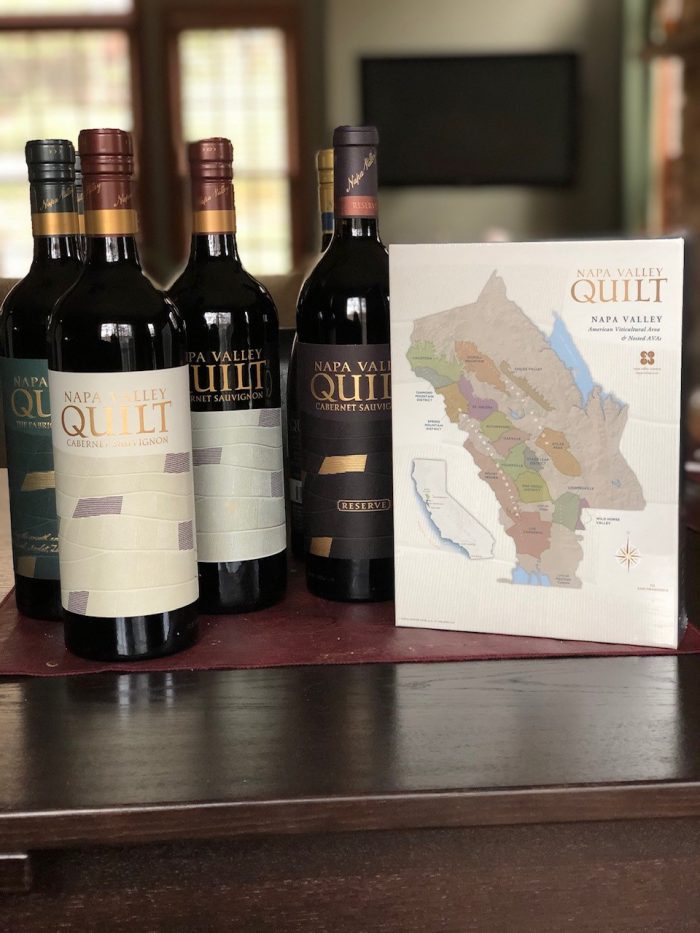 While we may not be able to travel for Valentine's Day this year, still the mind and escape to Napa with the limited-edition Quilt & Co. Puzzle from fifth-generation winemaker spotlights the AVAs of Napa Valley wine country and features six bottles of Wagner's distinct wines: Quilt Cabernet Sauvignon, Quilt Cabernet Sauvignon Reserve, Quilt Chardonnay, Quilt Fabric of the land. For each Quilt & Co. Puzzle and Wine Pack sold, Wagner will donate a portion of the proceeds to Napa Valley Community Foundation (NVCF) to help provide emergency services and financial assistance to local families and farm workers affected by the wildfires and the global pandemic. Find the Puzzle and Wine Pack on the Quilt & Co. website.
Valera Green Screens
Focused on reinventing Hollywood's original green screen technology used for special effects to meet the needs for WFH, content creation, streaming, and video conferencing, Valera Screens portable green screens is the must-have gift for 2020. Green screens offer the next generation of remote workers and content creation a new level of professionalism and creativity. Valera Screens offers three models including Explorer, which comes in two sizes, and Creator 95. The screens feature proprietary Chromaboost wrinkle-resistant fabric for enhanced performance in low light. Check out their compatibility with Zoom. Explorer is the first mobile screen with a tripod. Creator 95 is portable and collapsible. Find both on the Valera website.
Vince Camuto Luxury Fragrances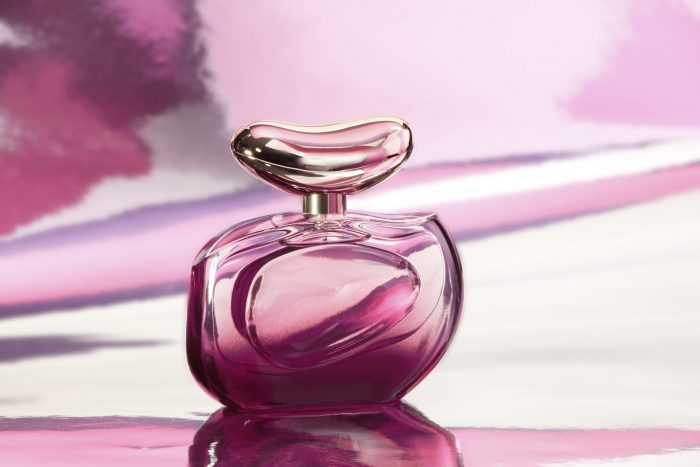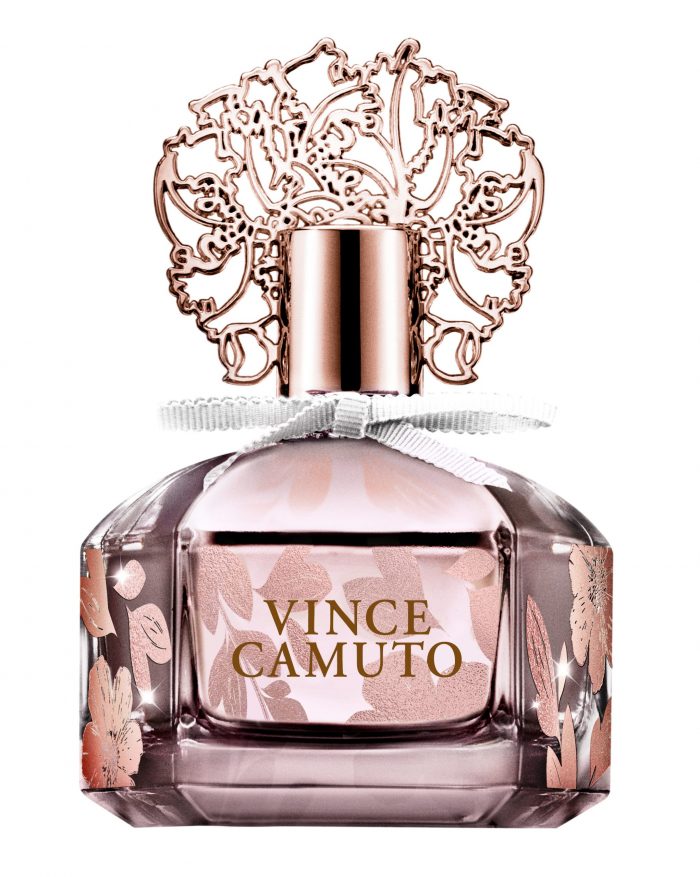 Introducing two beautiful scents from Vince Camuto that are perfect for the woman in your life. Illuminare Intensa's rich floriental composition conveys a quiet confidence and sensuality that blooms from within. Mysterious black currant and opulent midnight orchid blend with warm pink pepper and juicy damson plum notes, creating an unexpected yet undeniably captivating aura around its wearer. Sensually radiant, this aroma features a heart full of petals pulsating with a bold long-lasting scent, which is richly feminine and deliciously intense. Brilliantes' scent story is a unique mix of jasmine sambac, fresh freesia, refreshing pear and cashmere woods, which create an intoxicating and memorable scent. Sweetly seductive, this delightful white floral fragrance is reimagined with a refreshing and effervescent appeal. Find both the Illuminare Intensa and Brilliante Eau de Parfum Sprays on the Vince Camuto website.
MASAMI Luxury Shampoo and Conditioner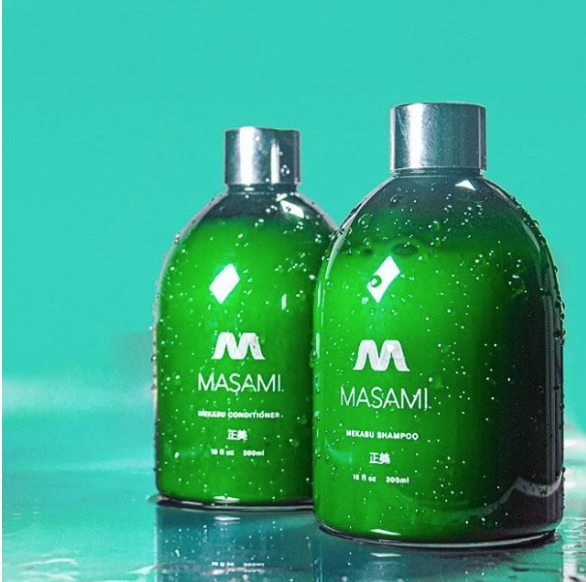 We're all about self-care these days (home business owners especially need it)! MASAMI is clean premium haircare with a Japanese ocean botanical that's all about hydration. MASAMI is luxurious and high performing without any bad ingredients: no sulfates, parabens or phthalates. Our debut line launched with shampoo, conditioner, styling cream and shine serum. MASAMI Mekabu Hydrating Shampoo's nutrient-rich formulation fortifies and reawakens hair. Apricot oil, coconut oil and Laminaria Japonica (kombu) provide the nutrients and vitamins important for healthy hair. MASAMI Shampoo is the ultimate in hydration for hair and nourishment for the scalp. MASAMI Mekabu Hydrating Conditioner is fortified by the hydrating qualities of the Japanese ocean botanical Mekabu, and enhanced with Laminaria Japonica (Kombu) seaweed, aloe vera, blueberry extract, Vitamin B and other powerful antioxidants. This deep yet lightweight conditioner nourishes to restore softness, shine and manageability while soothing the scalp. Find them both on the MASAMI website.
Aquasana's Clean Water Bottle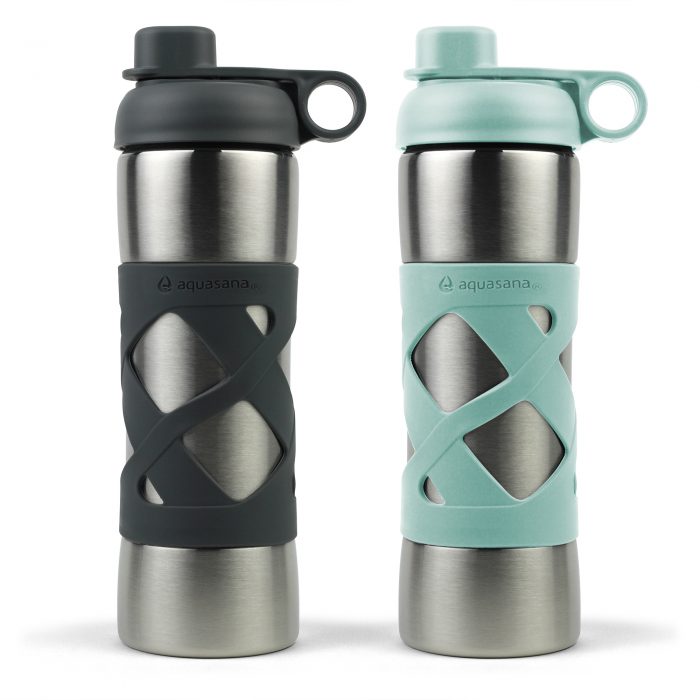 Whether you're working, working out, or just out and about and on the go, Aquasana's Clean Water Bottle instantly transforms ordinary tap water into delicious, filtered water as you sip. This powerful water bottle is NSF-certified to remove 99% of lead, bacteria, chlorine, cryptosporidium, and giardia. The Clean Water Bottle is also made with insulated stainless steel that is designed to keep water cold for up to 24-hours. Find it on the Aquasana website.
Aquasana's Claryum Direct Connect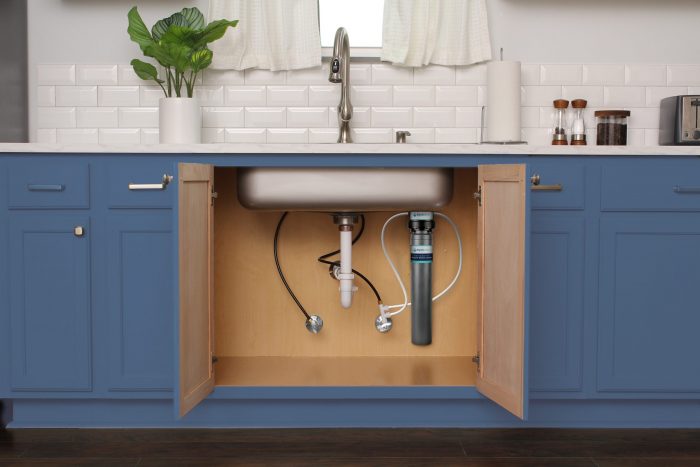 Aquasana's Claryum Direct Connect instantly removes up to 99% of 77 contaminants, including lead, PFOA/PFOS, pesticides, pharmaceuticals, asbestos, chloramines, chlorine and more. Although this is a high-performance water filter, it is designed for easy self-installation and to take up minimal space in your kitchen. Simply connect the filter to the cold water line under your kitchen sink and you have instant access to clean, healthy water from your main faucet – no plumbers required. Find it on the Aquasana website.
Chomps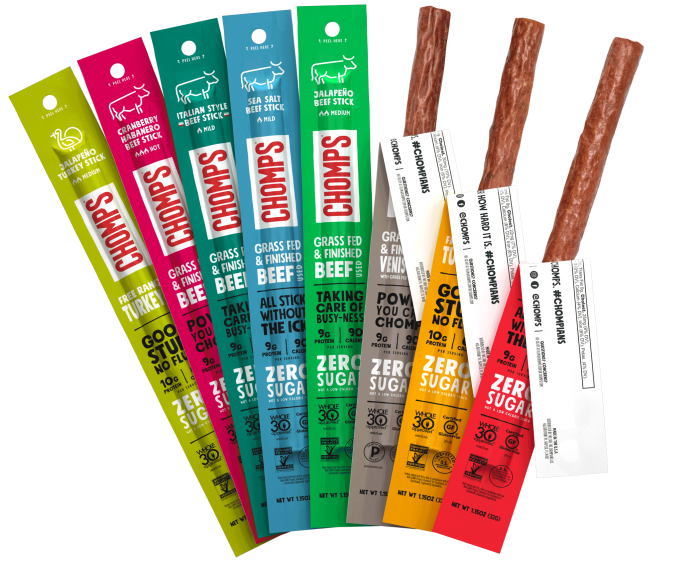 Entrepreneurs are always tight on time or on-the-go, and many of them look to healthy prepared snacks or meals to fuel them for their busy days. Chomps are meat snacks made from the highest quality, sustainably-sourced proteins (like grass-fed and finished beef, free-range turkey) and contain no hidden, harmful ingredients or added sugar. The products are keto- and paleo-friendly, Whole30 compliant, packed with 9 to 10 grams of protein and truly taste amazing. This is a small, family-owned business, but our products are easy to purchase online and in stores across the country. They are available in grocery stores and online on Amazon or Walmart.
2one2 Apparel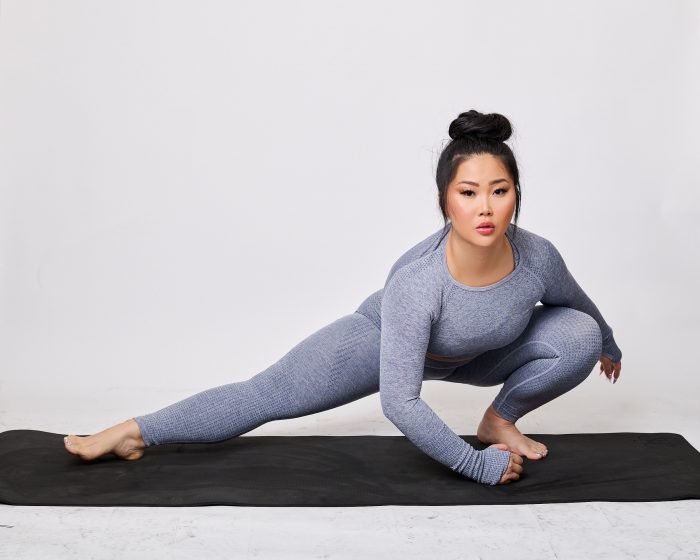 2one2 Apparel was created by Entrepreneur and VH1 reality star Young Bea. Young wanted a fashion-forward wardrobing solution for women – go from workout to hangout in no time. The top-selling BBL leggings feature a high waist compression fit, V Shape in the waistband to create the illusion of a smaller waist and a rounder booty, while the unique scrunch on the backside allows your butt to look more defined, tight and perky. Perfect for any activity or sport! The Blessed Set features our sweat-wicking technology, squat proof fabrics and shape enhancement markings to give a fit like nothing ever before. Seamless 3-piece set (sports bra, top and leggings) perfect for your yoga, running, high-intensity training and more. Find these sets and more on the 2one2 Apparel website.
Munch Addict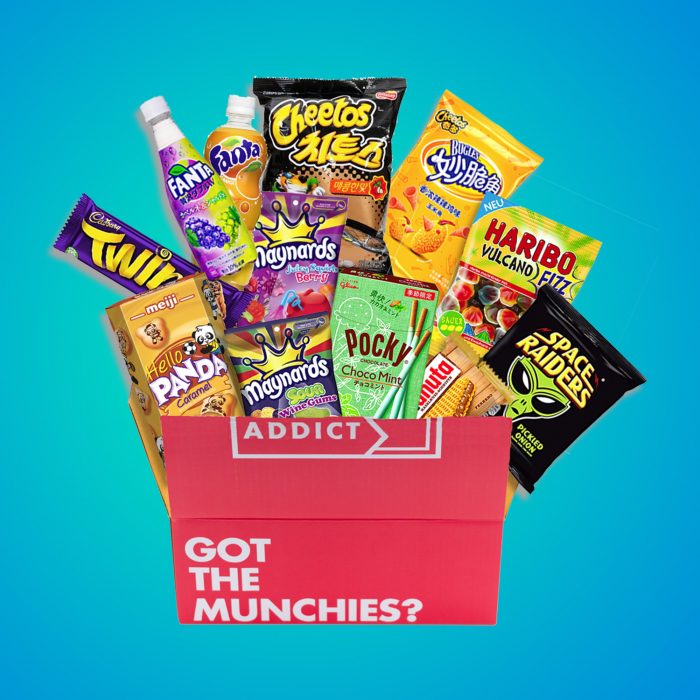 Food is ALWAYS the way to your significant other's heart, especially when most of their day is filled with Zoom calls, endless strategy sessions and sales calls. Munch Addict is a subscription-based snack service that sources treats from around the world and delivers them right to your door, making this a perfect gift for the home-based entrepreneur in your life. The snack boxes start only $11.46 a month, and the treats – all at a fraction of the price and hassle. Find them on the Munch Addict website.
Comma Home Faux Fur Weighted Blanket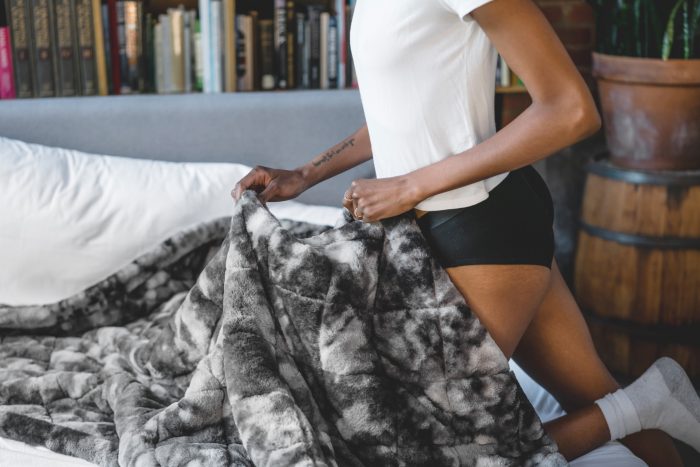 Comma Home is a NYC-based sleep brand. They have some luxurious weighted blankets that make fantastic gifts, especially nowadays, when most of us are spending much more time at home. Not having a set schedule can really mess with your sleep/wake cycle. That's where weighted blankets can help! They are natural insomnia and anxiety fighters that effectively help you to wind down quickly. They also help you to stop tossing and turning all night, putting you in a state of uninterrupted deep sleep for longer — in turn, allowing you to feel refreshed and rested once you wake up in the morning. Plus since these weighted blankets look and feel extra luxurious with faux fur options, they make perfect wellness gifts! Buy them now on the Comma Home website.
Sonic Wave + Coast is Clear Gift Set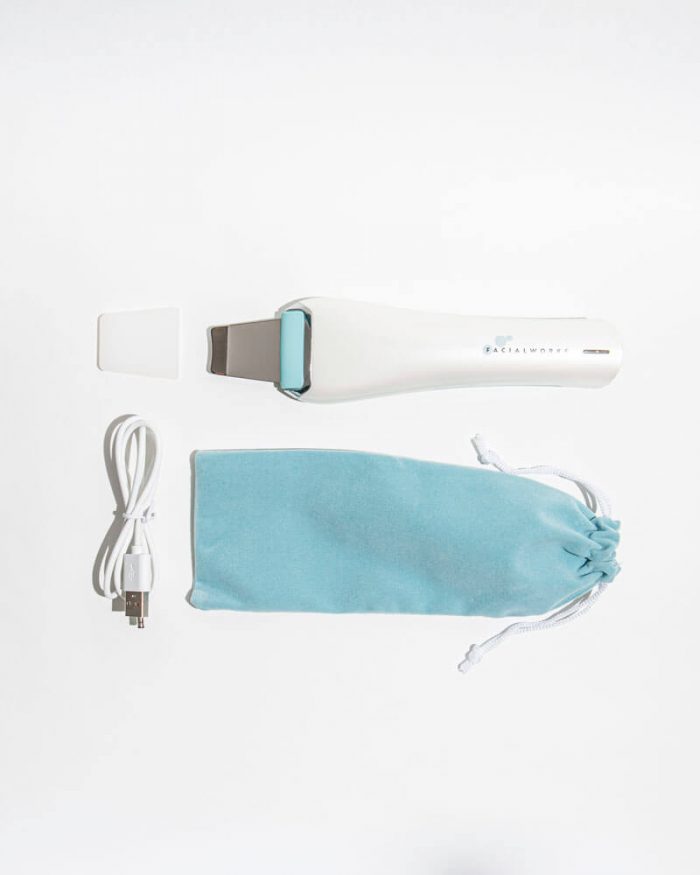 Give the gift of the best at-home facial experience Facialworks has to offer: the Sonic Wave (+ Coast is Clear gift set)! This ultrasonic skin spatula improves the effectiveness of your skincare routine by achieving a deeper cleanse, extraction, and infusion at home for cleaner skin. The stainless steel spatula head is easy to clean and durable enough to push debris out of the skin for endless uses. Four easy functions bring your skincare routine to the next level. Coast Is Clear softens sebum and prepares the skin for painless extractions. Evergreen buchu extract calms and clarifies the skin. Apply to the skin to use with the Sonic Wave ultrasonic skin spatula for the best extraction experience. Perfect for the gal or guy who loves a facial experience at home, or needs a boost in between their scheduled spa days. Find it now on the Facialworks website.
Dippin' Daisy's Next Weekend Pullover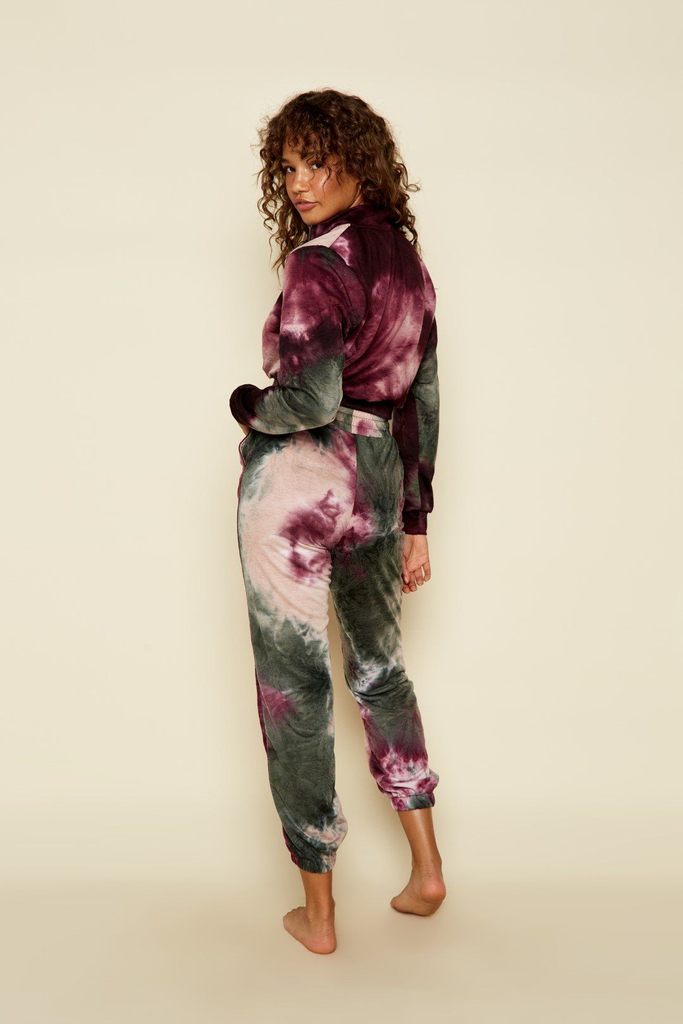 Dippin' Daisy's is a female-founded swim and loungewear brand that is committed to producing a wide variety of quality swimwear for all body types, through sustainable practices, at an accessible price point. Designed and created in Los Angeles, the brand seeks to empower women, one piece at a time. Help your special lady work a weekend look with the must-have Next Weekend Pullover set. The Next Weekend Pullover features a mock neck, front zipper, and elastic band at the hem. She'll feel like she's on Cloud 9 with the super plush French terry fabric. The dreamy tie-dye joggers pair well with the matching tie-dye hoodie while she's out and about or catching some Z's. Find the Next Weekend Pullover now on the Dippin' Daisy's website.
Z Supply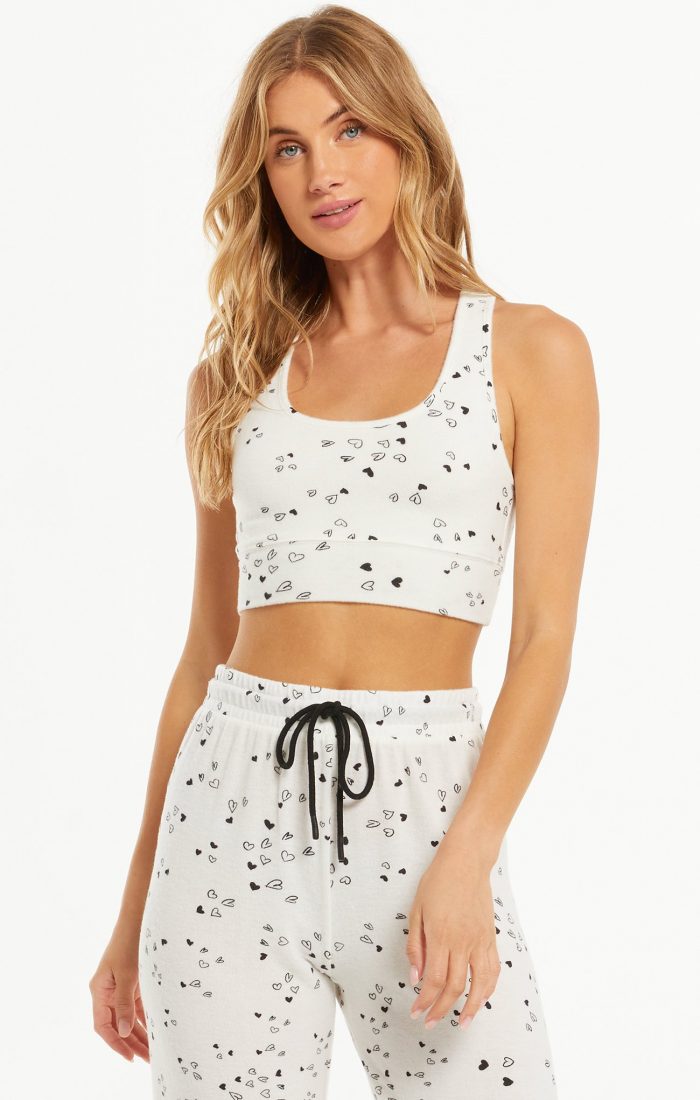 Wear your heart on your sleeve this year with Z SUPPLY's collection of cozy pieces from Z LOUNGE. These timeless essentials in soft fabrics and great fits work together effortlessly for seasons to come, and are the perfect WFH wardrobe. Their Brunch Heart Short comes in a mini tossed heart print, and is made from their soft, Brushed Jersey knit fabric. It has a soft rib waistband and fly button detail. You'll love this short with the matching Sia Heart Tank Bra. This racerback tank bra is designed to keep you comfortable and cute with its tight fabric and thick band that fits snug to the body. The tank is also crafted in Z SUPPLY's signature sweater knit fabric with a sweet mini heart print. Shop the entire collection at www.zsupplyclothing.co.
Celestial Silk Pillowcase and Face Roller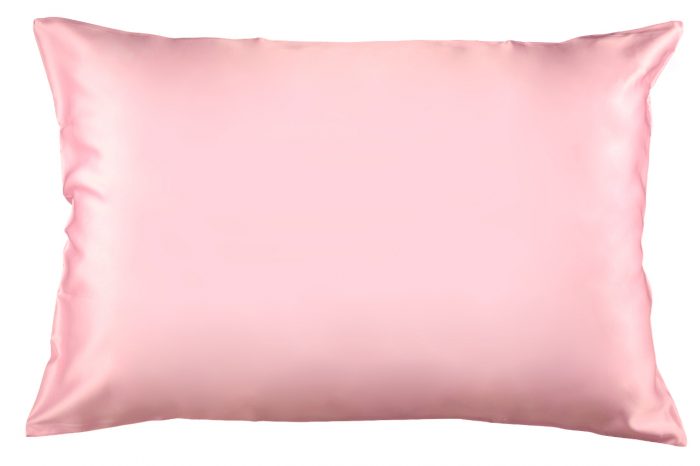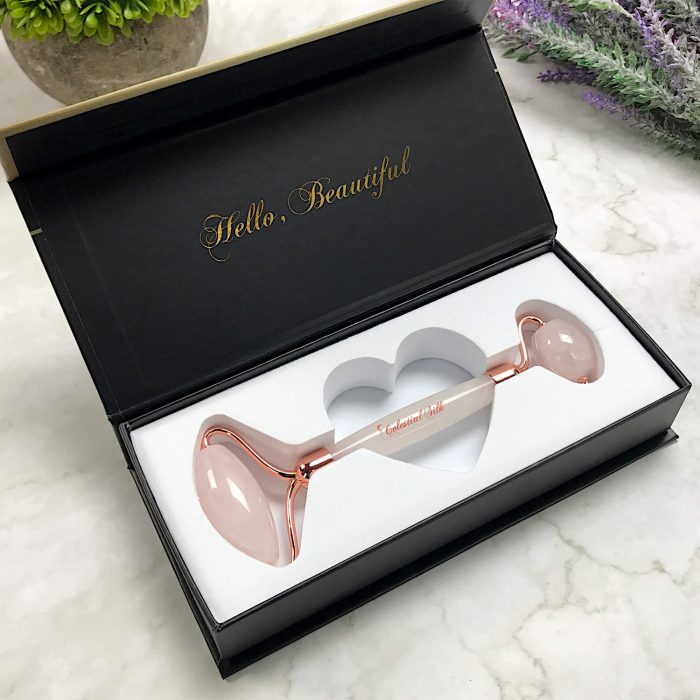 Self-care is always important, and for Valentine's Day – it's all about love (including self-love). Celestial Silk turns mere sleep into a fabulous beauty slumber. Silk Pillowcases help tresses stay tame and keep skin glowing. Hairstylists and dermatologists recommend silk pillowcases to keep hair smooth and skin moisturized and clear. Made with premium, genuine gemstones and expertly handcrafted, their Crystal Facial Rollers are a great addition to your self-care sessions. Help relieve tension, depuff, boost product absorption and minimize fine lines with natural crystal. The dual sides of the roller help your entire face and neck get the attention they deserve. Find their silk pillowcases and gem face rollers on the Celestial Silk website.
Wonderffle Stuffed Waffle Maker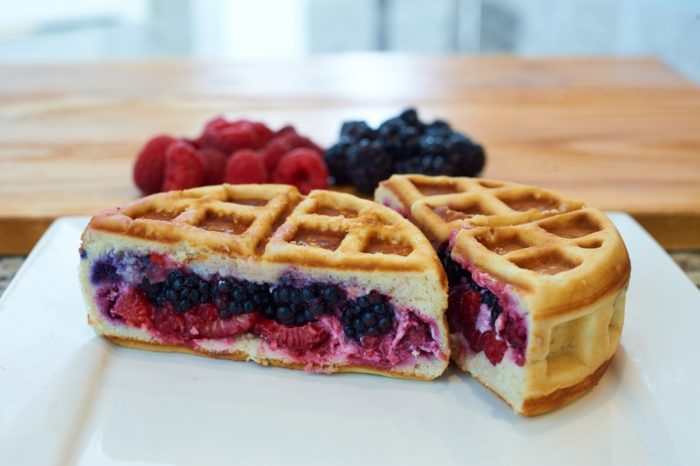 If you can't have a romantic dinner out this year, you can at least be sure your dessert will be delicious and memorable thanks to the Wonderffle! This stuffed waffle maker lets you turn the morning staple into a decadent treat by stuffing it with fruit, berries, chocolate or whatever else you and your Valentine love! The cast-aluminum kitchen gadget works on gas or electric ranges, and is oven safe up to 335 degrees. Find it on the Wonderffle website.
Sagrada Glassware
Sagrada Glassware by Cornet Barcelona is a beautiful selection of glassware inspired by the timeless beauty of the stained-glass windows of the Sagrada Familia Basilica in Barcelona, Spain. The luxurious and finest hand-crafted, hand-painted collection of glassware with a mesmerizing kaleidoscope of rich colors from Cornet Barcelona. Each Cornet Barcelona piece is masterfully shaped and mouth-blown by seasoned artists of the craft using traditional methods. After being crafted to the ideal shape, each luxury wine glass is painstakingly hand-painted by artists with more than 60 years of combined experience and unparalleled attention to detail. The end result is a one-of-a-kind piece of art that adds "picture-perfect" sophistication and beauty to any conversation. Priced at $26 per unit or $52 for a set of 2 glasses. Also available as a set of four, six, 12, and 24 glasses at www.cornetbarcelona.com.
The Cotton Napper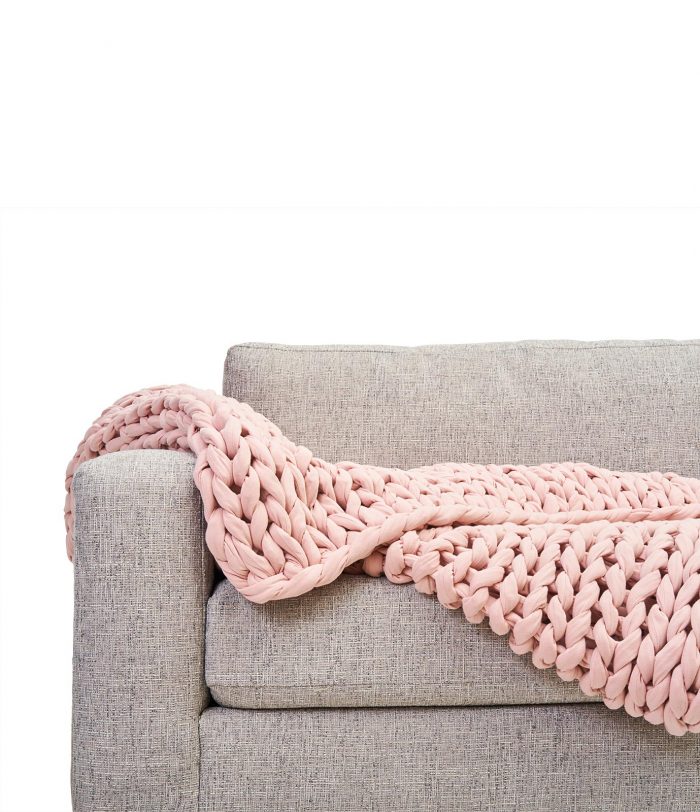 The Cotton Napper is a buttery soft, breathable, knitted weighted blanket. Hand-crafted from GOTS-certified organic cotton, it's a cozy yet breathable weighted blanket ideal for all seasons. Resting underweight is proven to stimulate the production of serotonin (the happy hormone), reduce cortisol (the stress hormone), and increases melatonin, which helps you fall (and stay) asleep. Our chunky-knit Cotton Napper harnesses these therapeutic benefits to naturally bring about calm and help you sleep more deeply. This means you wake feeling rested and revitalized. Available in 15, 20, and 25 lb weight options. Find them on the Cotton Napper website.
nude envie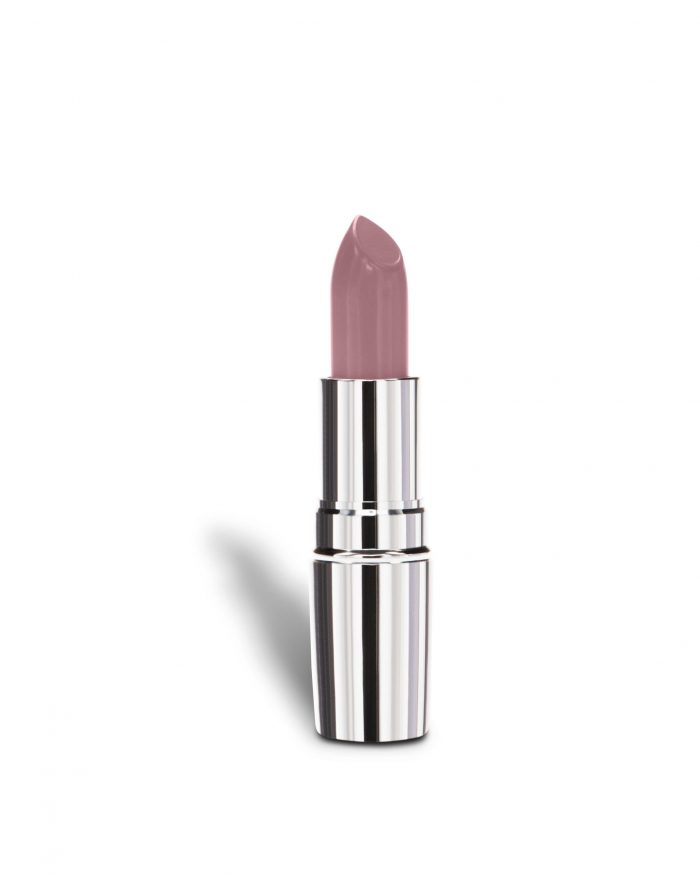 Introducing nude envie — natural effortless makeup for the everyday working woman. Nude Envie is carefully crafted using the finest ingredients. All products are paraben-free, cruelty-free, vegan and gluten-free. Vitamin E and jojoba oil allow your lipsticks to be extra moisturizing and extra luxurious. You can always trust Nude Envie to find your perfect nude shade. Mesmerize Lipstick is a luxurious creamy, pink-y nude that compliments all skin tones. Warm it up with Perfect Lip Liner or Cool it down with Timeless Lip Liner. Cool Lipstick is a mauve-y and sheer shade with a glossy finish. Find both of these and more on the nude envie website.
Diamond Veneer Jewelry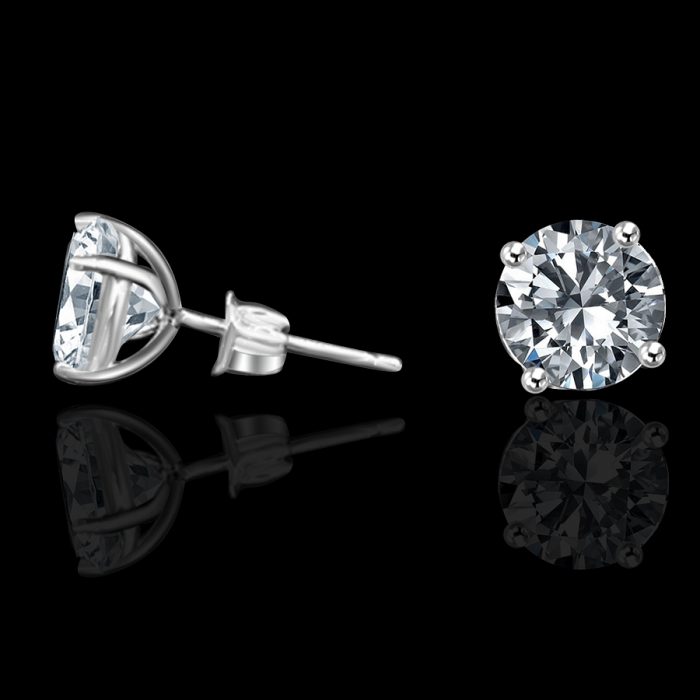 Most women shy away from wearing Cubic Zirconia Jewelry, given that it usually looks fake and carries that stigma. Cubic Zirconia has a reputation of looking very white. Diamond Veneer has changed the way people look at CZ by treating it with a veneer of carbon diamond particles, crystallizing around the entire stone, which results in a flawless "G" color on the diamond color scale. With this new technique, even experts can't tell much of a difference between CZ and real diamonds. Jewelry has always been one of those things that if not bought correctly it can look very tacky and fake. This has always been a problem and it has now come to an end thanks to Diamond Veneer. Diamond Veneer jewelry solves this important issue for well-dressed women that can afford the Real Deal, but wear the Fake for Travel. Shop their jewelry on the Diamond Veneer website.
Fat Snax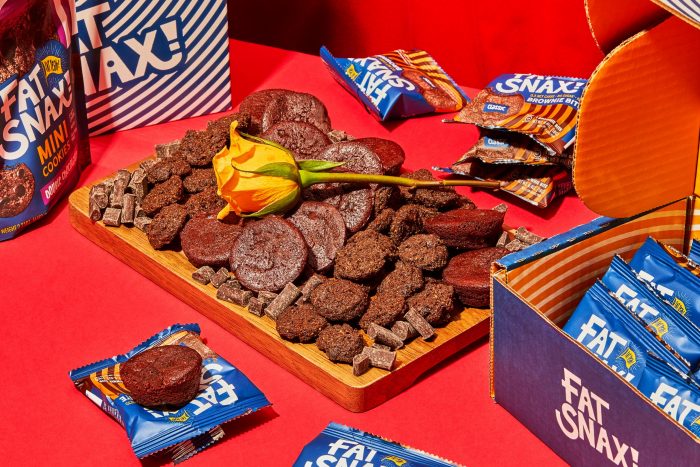 This Valentine's Day, favorite Keto snack brand, Fat Snax is calling on Bachelor Nation to spread the love! Throughout the month of February, five lucky winners will receive a yellow rose in their Fat Snax Snacklor Bundle – redeemable for a video message from their favorite Bachelor star! Those who did not receive a rose, not to worry, you still get the delectable snacks. The limited-edition Snacklor Bundle ($33.74) launched February 1, and makes for the perfect addition to your Bachelor Monday snack spreads. It is full of chocolate-y goodness and contains 1 Box of Brownie Bites (16 bites total), 1 Box of Double Chocolate Mini Cookies (3 pouches, 6 servings), a Valentine's Day Sticker Sheet, and the chance to take home the coveted yellow rose! These snacks are keto, gluten-free, and contain 1-3g net carbs per serving and less than 1g of sugar. Find the bundle on the Fat Snax website.
Sugar Plum's Chocolate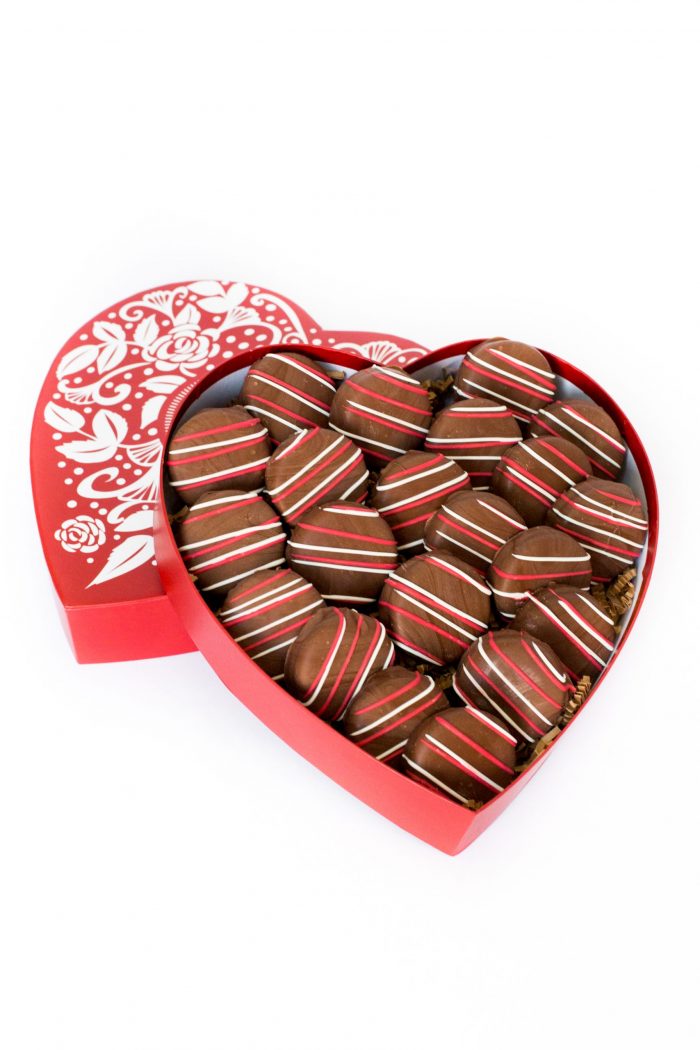 Valentine's Day is the perfect day to indulge in your favorite delicacy — chocolate! And Sugar Plum is here to help you do just that with their amazing chocolate confections. Sugar Plum's Broken Heart Chocolate Pizza is tasty, beautiful and even relieves a little stress. Every one of these Chocolate Heart Pizzas comes with a wooden mallet, so you can feel free to break this heart into bite-sized bits and blow off a little steam! Sugar Plum tops their 12-ounce milk chocolate "pizza" with crushed pretzels, cookies, potato chips, candied chocolate gems, and a drizzle of white chocolate. They also have a Wine Box Truffle Assortment. This assortment features a 12-piece assortment of Sugar Plum's incredible handcrafted chocolate truffles all beautifully laid out in a wine bottle-shaped box she will love. Lastly, they have Chocolate Covered Sandwich Cookies which feature 20 world-class milk chocolate-dunked sandwich cookies, all drizzled in festive pink chocolate and beautifully laid out in a red-and-silver heart-shaped box. Find all these gifts and more on the Sugar Plum website.
Silver Rose Bakery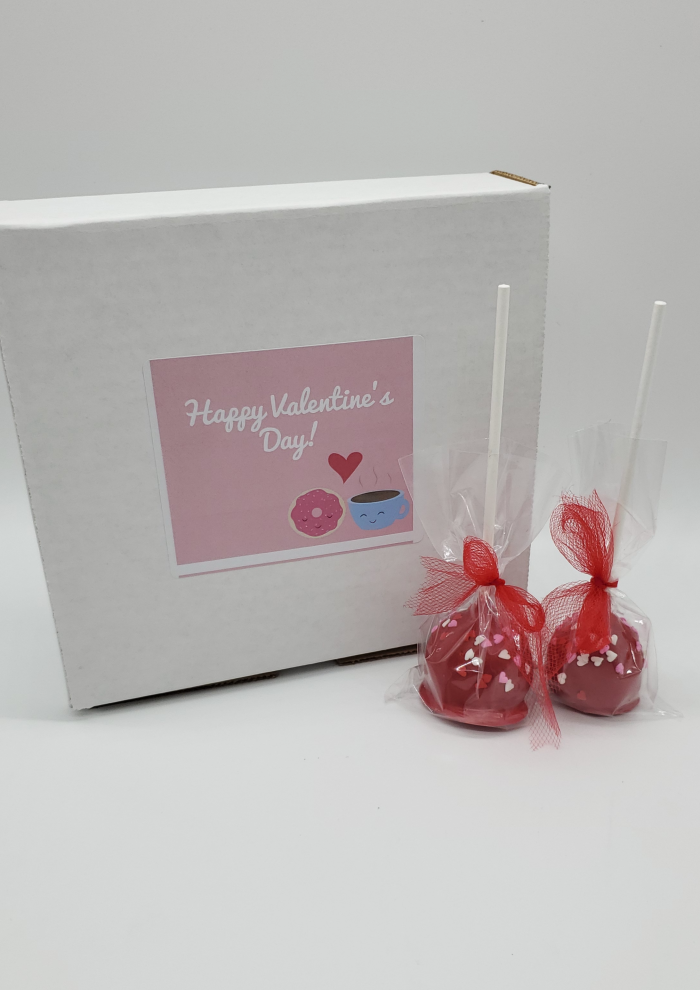 Silver Rose Bakery makes adorable cookies, cake pops, cupcakes and cakes, custom-themed and made to order for any celebration. They can also make custom, branded cookies with logos on them that make great gifts for business owners. They're able to ship cookies anywhere in the continental United States and can deliver the other items to the greater Phoenix, Arizona area. For Valentine's Day, they have a beautiful variety of themed cookies and cake pops. Shop them on the Silver Rose Bakery website.
BetterWorld Candles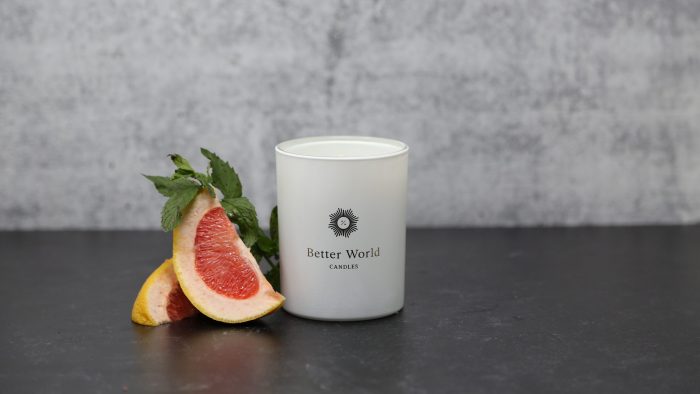 BetterWorld, a leading disruptor in the nonprofit fundraising space who is offering a new product that pays it forward: premium, hand-poured soy wax candles. For every candle you buy, a portion of the proceeds will go to the charity of your choice. What makes this gift unique is that it was made by entrepreneurs themselves. They have unique scents such as Sea Salt & Vetiver, Lavender & Tonic, and Grapefruit & Mint. Shop these and more on the BetterWorld website.
Savile Row Company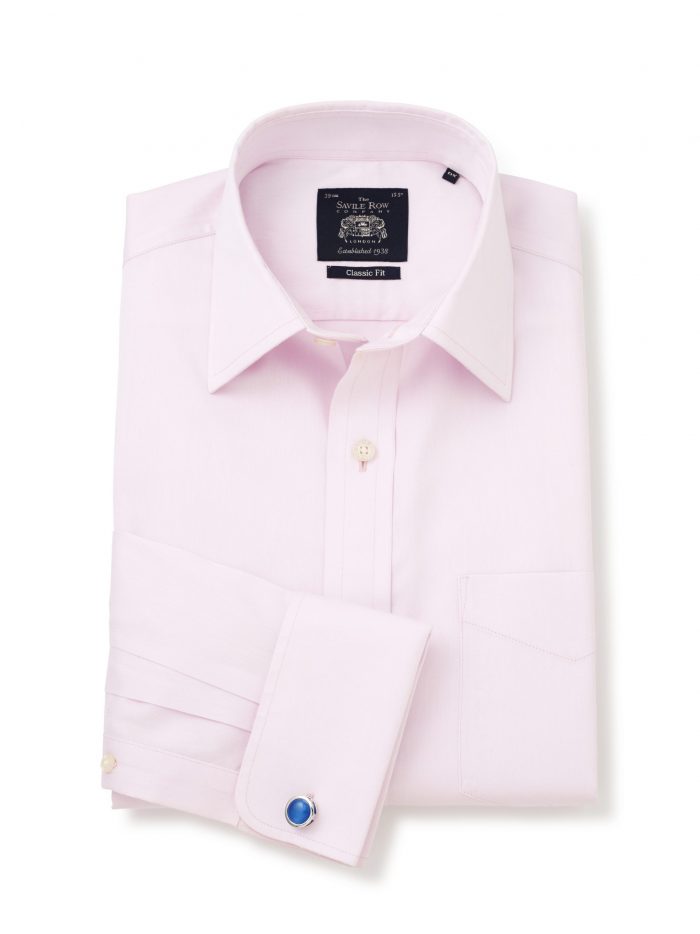 Savile Row Company is a luxury menswear tailor and retailer. Their new men's non-iron shirts are wrinkle-free and non-iron shirts in a variety of different styles from slim fit to double cuffed. Their crease-free shirts are ready to go and are perfect for work without the hassle of ironing. They also offer an individualized monogramming option for most of their collection, so shoppers have the option to add a heart, and even initials, to any one of the luxurious clothing items. The optional monogramming can be added discreetly on the cuff, on the inside of the collar or in more visible places, like on the breast pocket. Shop their men's shirts now on the Savile Row website.
conditionHER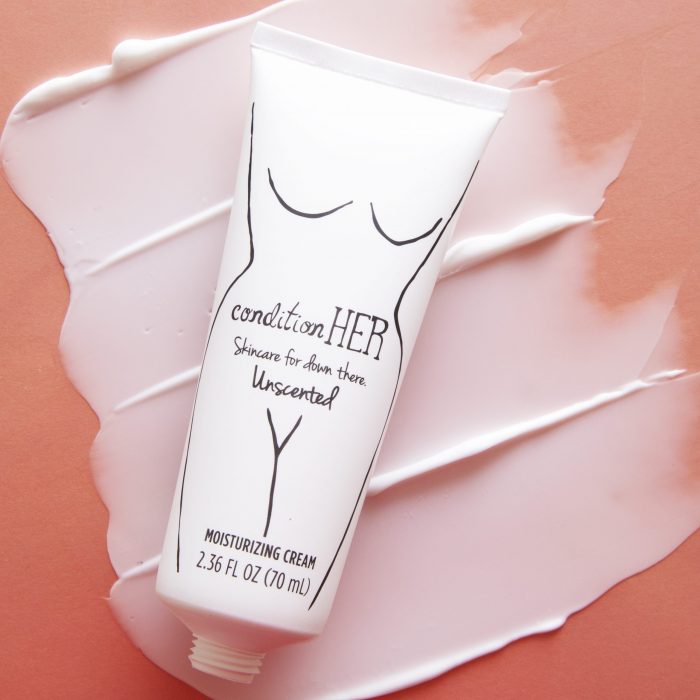 The winter season brings drier air, leaving your skin in need of some extra special attention and moisture. ConditionHER safely hydrates the skin in the most intimate place on your body, your vulva. Say goodbye to annoying ingrown and chafing and "hey, girl" to pH balance, smooth skin and softer hair (if you keep it there). ConditionHER is a natural, daily use moisturizing cream, scientifically formulated for your intimate area. It effectively maintains pH balance, slays ingrowns, fights chafing issues, nourishes skin and softens hair down there! Women around the globe struggle with yeast infections, bacterial vaginosis, and other issues that affect the vulva and vagina area. ConditionHER retails for only $29.99 on the conditionHER website.
Unbound Merino Polo and Boxer Briefs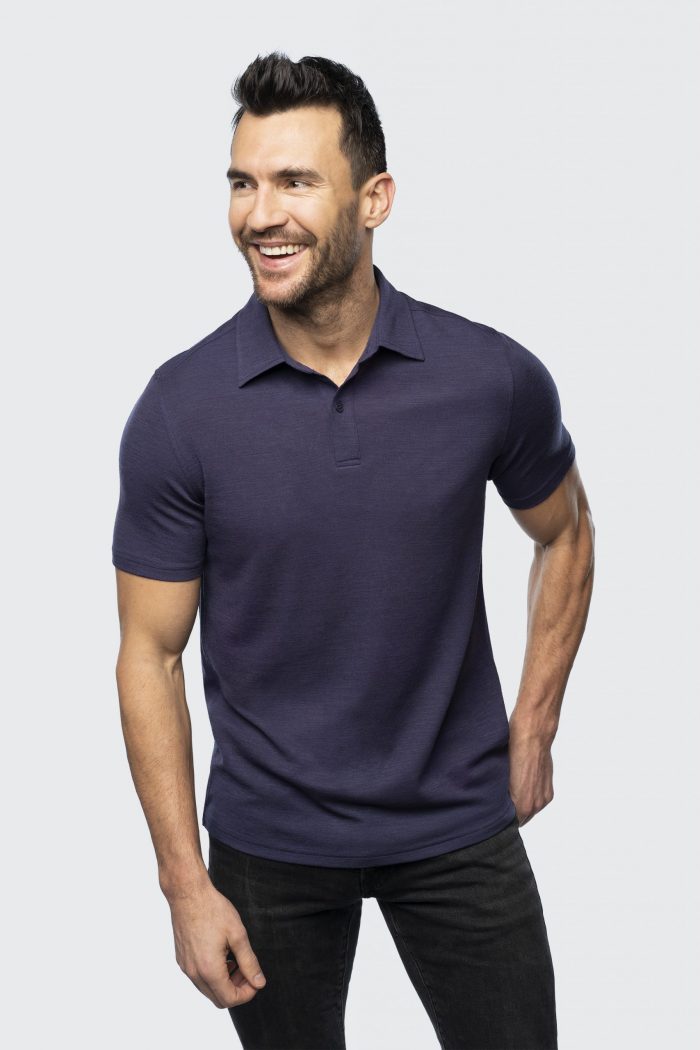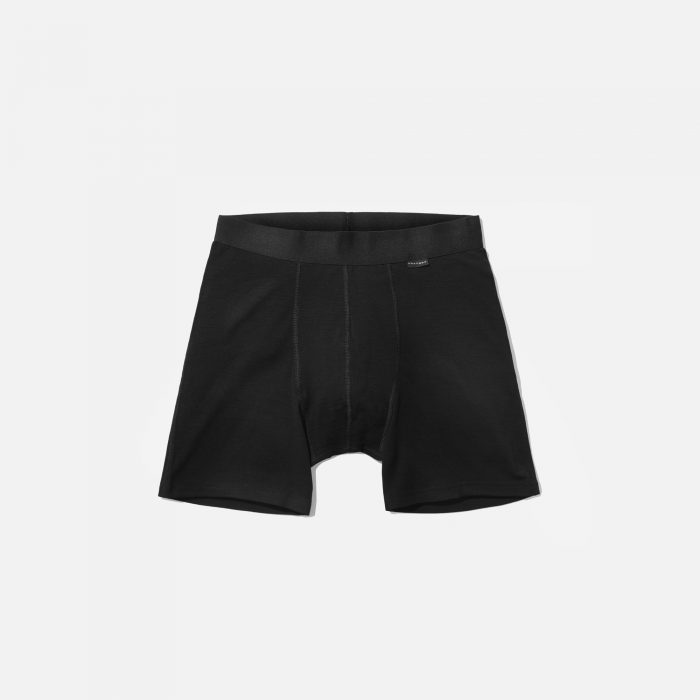 Are you searching everywhere for the perfect gift idea for your Valentine? If his love language is gifts, Unbound Merino's ultra-luxurious polos are sure to be a WIN! Unbound Merino is the must-try clothing company of sustainable wardrobe essentials made of 100% merino wool. The brand uses sweat-wicking, wrinkle-resistant, anti-bacterial material that stays clean and fresh no matter how many times they're worn. The Merino Polo is so soft, stylish and comfortable, you'll want to wear it every single day — and because it's Merino wool, you actually can. The natural performance of Merino wool meets the timeless, effortless and elevated style of a perfect fitting Polo. Their boxer briefs also are made of 100% merino wool! They not only feel great but look great too — Made with ultra-fine merino wool with nylon and spandex, these briefs deliver both comfort and style. They are sure to outlast any cotton brief already in his wardrobe, making them the perfect quality gift! Find the polos and boxer briefs now on the Unbound Merino website.
Pachamama CBD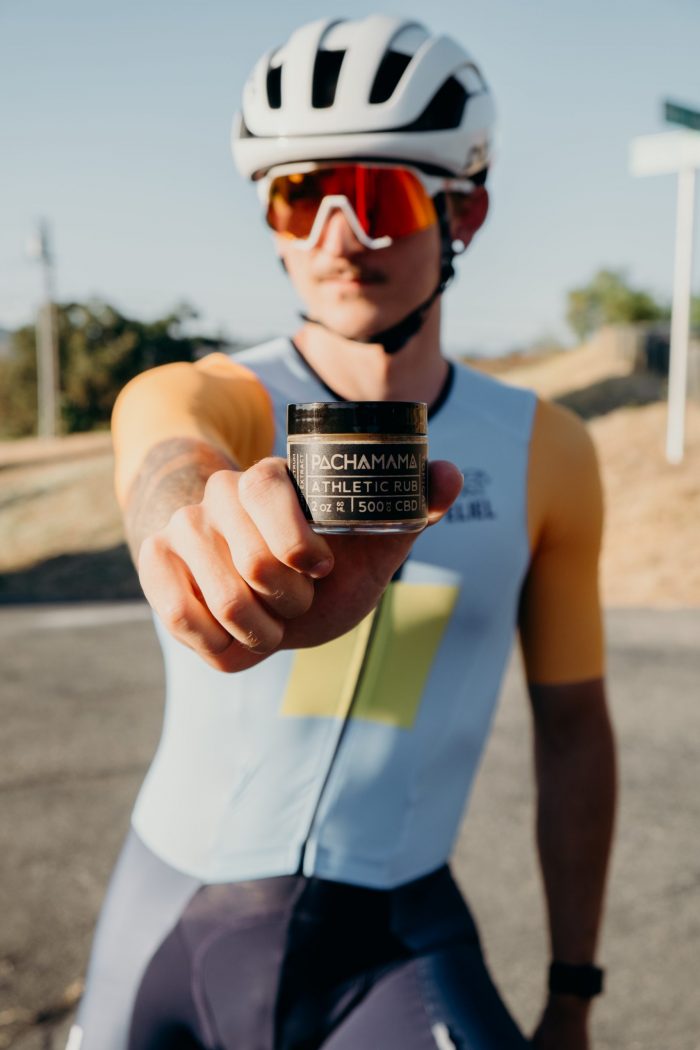 Pachamama is a recently launched upscale CBD brand. The co-founders are two brothers turned business partners. All of their products are USDA organic, Clean Label Project

certified, and made in small batches right in Colorado. They offer reliable and pure CBD tinctures, relief cream, and capsules. Check them out on the Pachamama website!
BlendJet 2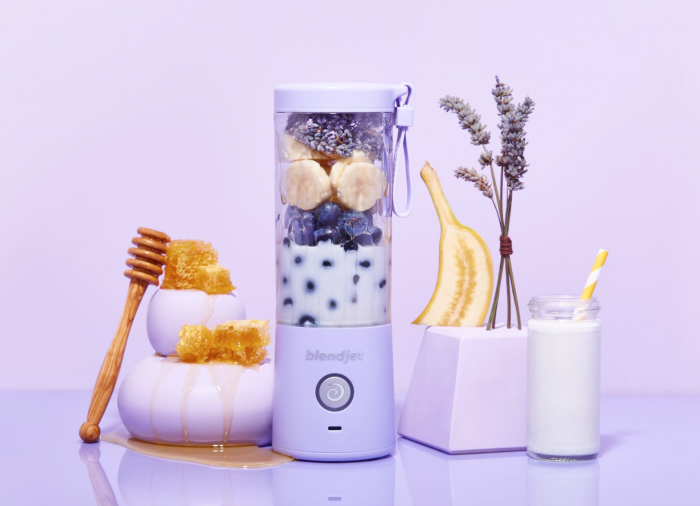 BlendJet 2 is a powerful portable blender that you can use in the kitchen or on-the-go to create delicious smoothies, shakes, dips, dressings, and more. When you're not blending smoothies and shakes, this multi-use appliance turns into a food processor that can powerfully pulverize fruits, vegetables, and other ingredients to make your favorite dishes. With its self-cleaning and simple USB-C charging features, it makes for the perfect small appliance to add to your kitchen for your busy lifestyle! The BlendJet 2 is currently $49.95 but if you sign up for their emails, you can receive a 10% off coupon code to use on your first BlendJet order. Give the gift of convenience this Valentine's Day with the BlendJet 2! Find it on their website.
Grateful Earth Coffee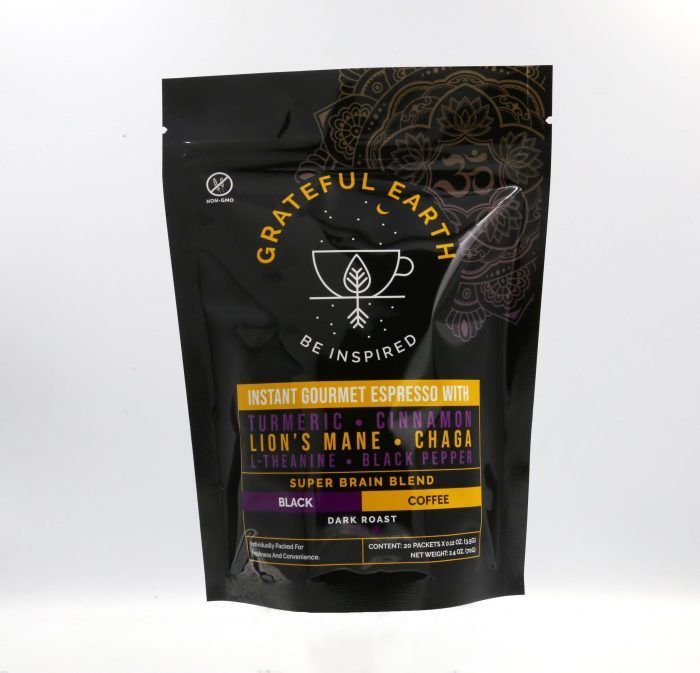 Inspired by Earth's most powerful gifts, Grateful Earth Coffee's Espresso Super Brain Blend Instant coffee is a brilliant sip when you want to unleash your creative thinking. Their coffee and espresso are packed with mushrooms and adaptogenic herbs to support anti-inflammation, daily immune functions, memory and BDNF levels. All products are Non-GMO, Paleo and Vegan-friendly, cholesterol-free, and gluten-free — perfect to fuel your day the Grateful Earth way. Find it now on the Grateful Earth Coffee website.
Soledier Socks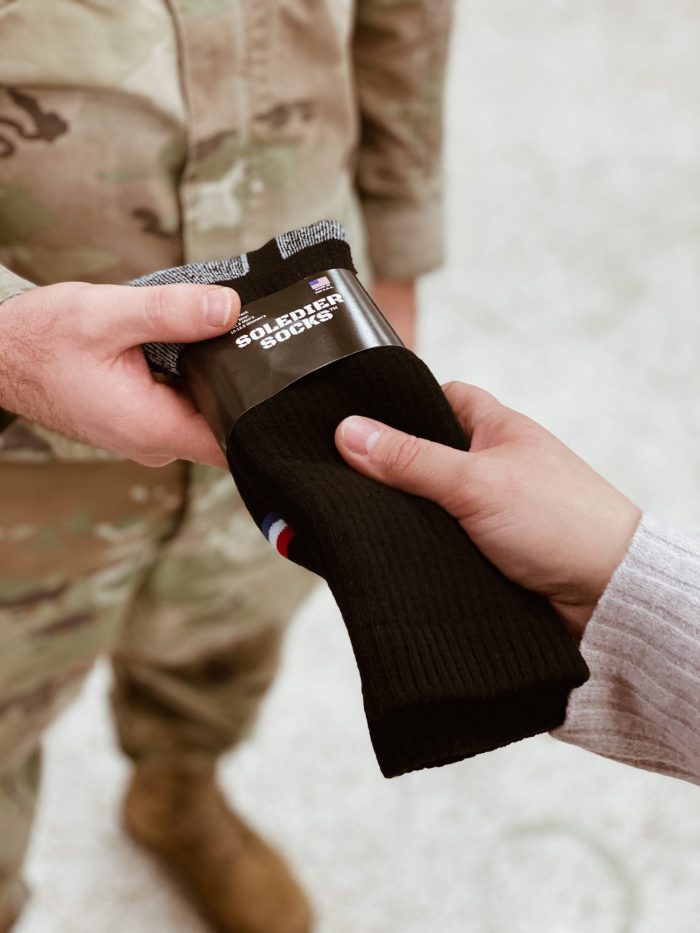 Meet the "Wild Bill" Adventure sock from Soledier Socks! They started by using a Merino wool that is the strongest and softest on the market. Their Adventure socks wick moisture away from your feet while fighting odor-causing bacteria to help keep your socks & shoes smelling fresh no matter how many miles you put on them! A reinforced smooth toe seam helps make your descent from the mountains even more enjoyable. "Wild Bill" is rounded off with arch compression and a mesh panel for the perfect temperature and fit. Buy them now on the Soledier Socks website.
Hickory Farms
Hickory Farms' offers a vast selection of gift baskets perfect for every occasion and for every loved one in your life. Because your special people deserve the very best gifts, a gourmet gift basket from Hickory Farms is always an impressive choice. A bountiful, expertly curated gift basket with on-trend flavors for any food, wine, cheese and snack lover can be found in Hickory Farms' selections. Shop the brand's wide range of sweet and savory gift baskets and treats, you'll find something that suits every foodie's tastes. There are also keto and gluten-free gift baskets and product options they can enjoy too! Shop their gift baskets now on the Hickory Farms' website.
The post Valentine's Day Gift Guide appeared first on Home Business Magazine.
Click Here For Original Source Of The Article