uZoom, a Seattle based video commerce company, announced today the release of LiveShopCast, the first and only live shopping broadcast marketplace for e-commerce.
"We've seen incredible demand for live shopping from both brands and passionate product personalities. The problem is, there has been no way for the seller to sell product directly from their video feed," said John Kueber, CEO of uZoom. "We solved that. Our sellers can be streaming cash during their live broadcast. Our easy to use mobile app has a seamless end to end sales experience for the customer."
Live Video Shopping is a growing trend that brings interactive and live elements to social media and provides a portal for entertainment, education, and shopping. Sellers need live video to connect with customers and develop an emotional connection. Many sellers use Facebook Live to broadcast, but do not have e-commerce functionality because of terms of use regulations.
"LiveShopCast is the only video platform that will allow us to directly drive e-commerce revenues," said Abe Indig, Vice President of Marketing for Makari de Suisse, a leading line of skin care products. "Using LiveShopCast, we plan to showcase our products in a series of live shows that will allow our customers to purchase directly while watching the video stream of our live show. It's our belief that this will become a key element of our online marketing and sales."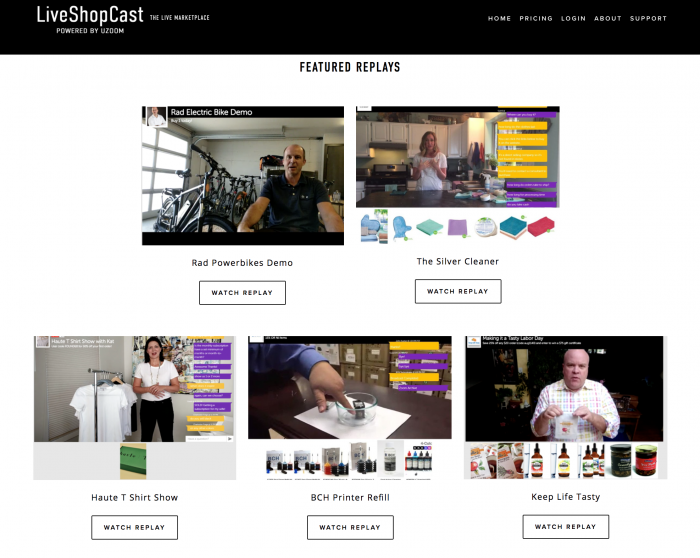 Any retail or e-commerce company can use LiveShopCast.com to easily launch their broadcast using just a mobile phone. Sales are processed using the retailer's existing shopping platform such as Shopify or even just a payment processing platform such as Stripe. Replays of shows are seen at http://www.liveshopcast.com.
LiveShopCast fees start at $19/month for sellers to launch a basic show and $199 to support larger audiences. The platform also scales to support multi-million-dollar enterprise companies with thousands of sales agents, or major retailers looking to differentiate from Amazon.
Founded in 2015, uZoom has 6 employees and is based out of Seattle. The uZoom platform is supported by its patented technology (Patent #US 9674290 B1) which includes 24 claims relating to live video over a series of devices.
More information: http://www.uzoom.me
The post uZoom Launches LiveShopCast to Power Live Video Sales appeared first on Home Business Magazine.
Click Here For Original Source Of The Article