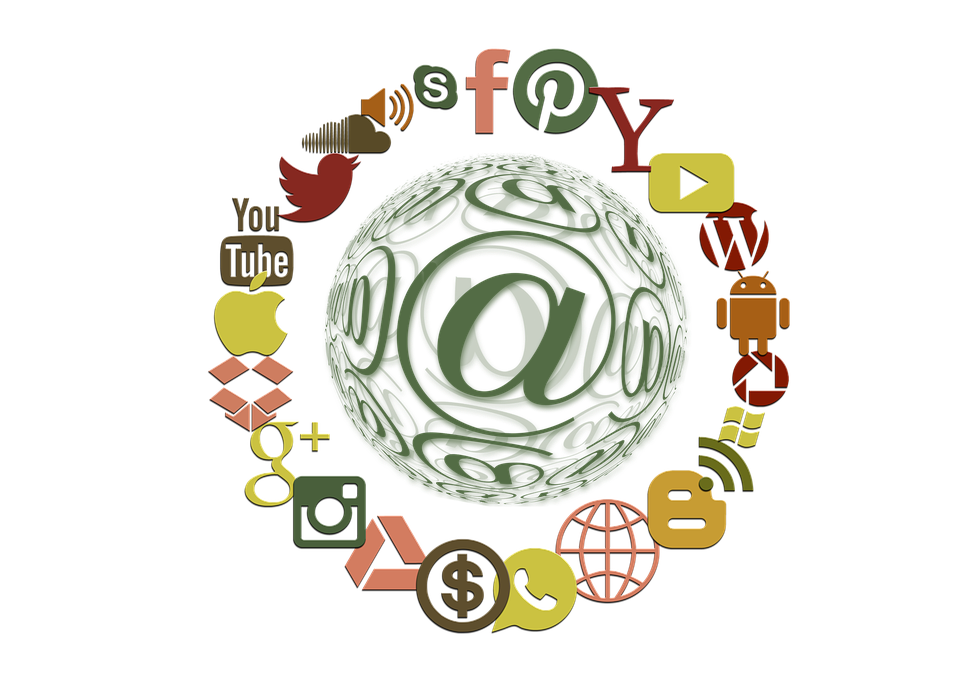 By a Panel of Social Media Experts
Scrolling down a Facebook "news feed" is no longer a tepid activity to employ in-between the important daily events that make up a businessperson's routine. Previously solely riddled with statuses and engagement pictures of old high school acquaintances, and used as a means for you to keep track of birthday greetings, the social page has progressed into so much more. With the social aspect still highly prevalent, there has been a major spike in human interest pieces, political commentaries, lifestyle blogposts, social justice memes, and breaking news articles splashing the pages. Many users utilize the site as an easy one-stop source for news and to keep up on the trends.
As you yawn, stretch, and haphazardly scan the top stories while deciding between a blonde or dark roast Keurig cup, an article pops up that has been shared 12,000 times, about a new hat that will block 97% of UV sunrays and offers a (for two more nights only!) twenty percent off deal for the first 500 buyers. Facebook users excitedly comment about the new health-conscious product. The article gives detailed analysis of the harmful effects of sun damage, ominous statistics, and its intent was effective. Taking a step beyond selling, the article emphasized to the reader just how dire and relevant to each person's livelihood owning a wide-brimmed sunhat was for the approaching summer days.
The digital media world is prime for you to market your business through viable online content, make connections, demonstrate your business's relevance in today's culture, and expand into greater markets. Possible customer reach is endless and the online community only increases with opportunity. In this story, a panel of social media experts offer perfect startup tips for diving into social media practices. Drawing from these experts' years of expertise, you can learn: the right platforms for your business, LinkedIn marketing tips, how to use QR codes, tips to utilizing public relations, strategies to increase engagement, legal considerations for marketing with social media and how to win with content marketing. With the right tools, social media can be the game changer for your business in 2016.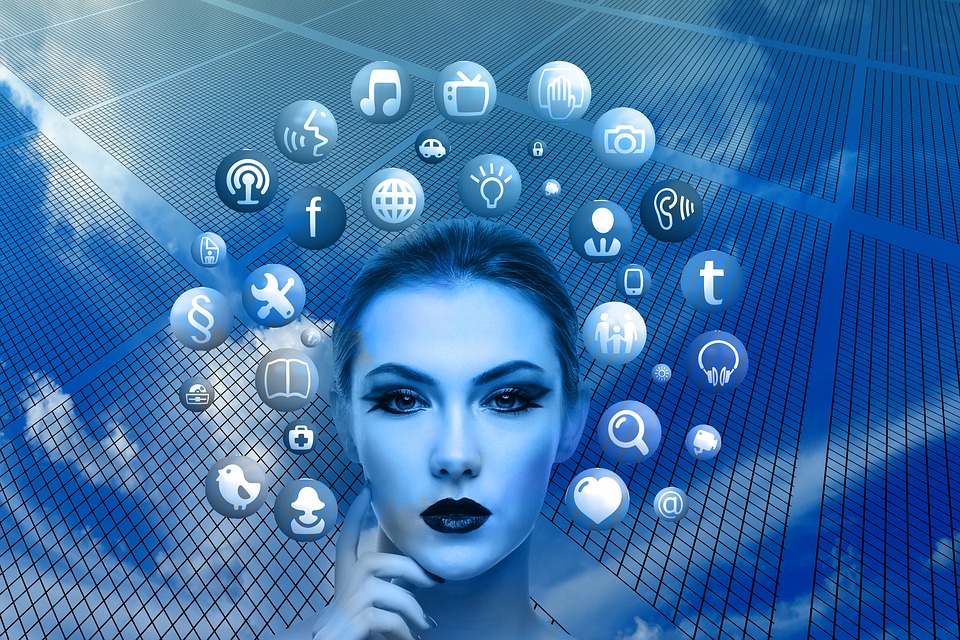 Which Social Media Platforms Are Right for You?
Tips for Deciding the Best Social Media Outlets to Use
By Marsha Friedman
If you want to be visible in today's marketplace, you absolutely must have a presence on social media. In addition to the biggies like Facebook and Twitter, we have newcomers, including Instagram and Pinterest. How to know which platforms will best meet your needs? Alex Hinojosa, our vice president for media operations at EMSI Public Relations, shares insights to help you decide the best social platforms to use for your business.
Facebook: Artists, authors, public speakers and every sort of business professional benefit from having potential customers get to know them on a more personal basis. Setting up a business page is straightforward and it's easy to gain followers. A downside to Facebook is that, in an effort to make money for shareholders, it requires users to pay for the potentially unlimited visibility that used to be free. Visit www.facebook.com.
Twitter: Posts are limited to 140 characters – about the length of a headline – and can include a photo or link to a website. "It allows you to easily connect with prospects and potential associates, so it's great for businesses," Alex says. "People use it primarily as a source of news, which makes it easy to interact with people you don't know – you have something to talk about." Twitter aggressively cleans house of "robot" followers – dummy accounts sold for cheap that make it look like the buyer has a huge following, so don't buy followers and make sure to delete any potential spam followers. Visit www.Twitter.com.
LinkedIn: The social network for professionals is a good place to find and meet people within and outside your industry. People can easily see your credentials and endorse your skills. The background information on your profile page – where you went to school, other companies you've been associated with – provides great fodder for finding common ground with strangers and building relationships. Visit www.Linkedin.com .
Google+:The Google search engine favors anything posted on Google+, which is great for SEO. It also combines the best features of Facebook and Twitter, including photo sharing and categorizing content using hashtags (#). "It's still new, so it's still defining itself," Alex says. "I think it will be the next social networking giant." Visit www.plus.google.com/ .
Here are some outlets that have recently taken off. Try them out for your business, and tap into a "younger" market: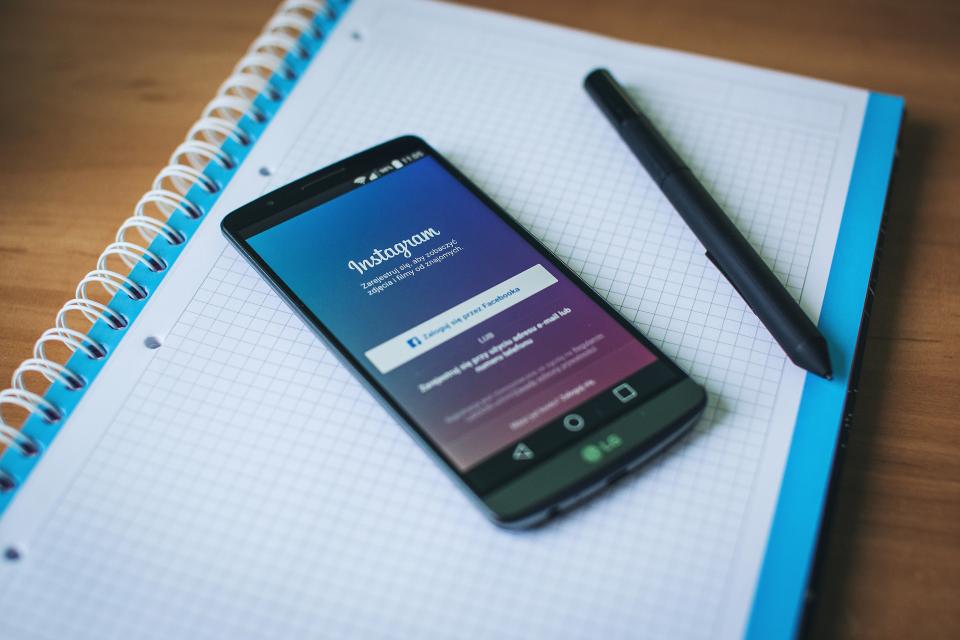 Instagram: The visual-based social app acts as a picture collage for users to share any moment they wish with the world. Users "tag" friends in pics, and hashtags connect the pics to a universal center of related pics. Easy-to-search, with millions of pictures to peruse, businesses find success in creating a live photo feed that acts as a visual incentive for customers to try your product or service. Visit www.instagram.com.
Pinterest: The "visual bookmarking" site acts as a proverbial bulletin board where users "pin" pictures for their followers to see. Young millennials have been infamous for "pinning" together dream weddings and fall activities to admire. Users can "like" pins, and "repin" other user's pins. Your business can link pins to articles on your blog, or directly to products on your site, to engage your customers and increase sales. Visit www.Pinterest.com.
Youtube: Now you don't have to be a celebrity to star in a film all about your business. Start a video blog smartly educating your audience about your industry with tips or how-to presentations, or simply finding an entertaining way to directly market your services. All it takes is one video to spiral into viral success- you can become the next online influencer. Visit www.youtube.com.
Tumblr: Users post multimedia content on the social networking website as a public journal for other users to see. Get involved with sharing inspiring pictures or funny quotes that will tag back to your business. Visit https://www.tumblr.com/.
Jump into the platforms that align best with your home business goals. You'll soon wonder why you didn't get more invested in digital media a long time ago!
Marsha Friedman is a public relations expert with 25 years' experience developing publicity strategies for celebrities, corporations and media newcomers alike. Using the proprietary system she created as founder and CEO of EMSI Public Relations, an award-winning national agency, she secures thousands of top-tier media placements annually for her clients. The former senior vice president for marketing at the American Economic Council, Marsha is a sought-after advisor on PR issues and strategies. She shares her knowledge in her Amazon best-selling book, Celebritize Yourself, and as a popular speaker at organizations around the country. Visit http://www.emsincorporated.com.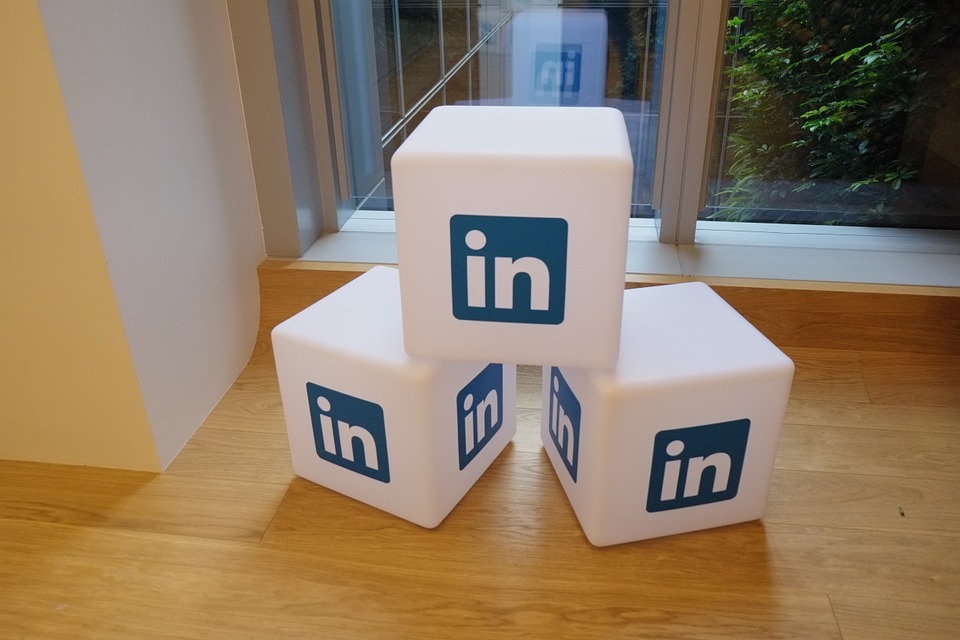 LinkedIn Marketing for Home-Based Businesses
The Audiences on LinkedIn That Will Double Your Sales Guaranteed
By Kristina Jaramillo
Use Facebook and Twitter to build your community of prospects — but use LinkedIn marketing to attract these three audiences that can double your sales:
1. Media Professionals –You have more access to journalists who are looking to quote experts like you or publish articles regarding your industry and how you can help your prospective clients. This extra publicity enhances your credibility and gives you exposure to more prospects.
2. Referral Sources –Through LinkedIn, you can build and enhance relationships with key influencers who can provide you with access to prospects you would otherwise not have known, met, or done business with. Referral sources are valuable tools because they can act as your sales agent as they want to give their customers and clients more value.
3. Larger Companies That Offer Products or Services That Are Supplementary to Yours –Think of the different companies and organizations that can add your products or services to their own at a premium price — and use LinkedIn to build relationships with the different company's executives.
Your Next Steps
1. Figure out who would be the best referral sources, key influences, types of media, and companies for you to connect with.
2. Create a LinkedIn profile that is written for the referral sources and media you want to attract starting with your headline.In the headline, identify the audiences you want to connect with — and why they should want to connect with you. Use any media mentions to your advantage in your summary sections as well as having a complete media kit on your profile using theBox.com, Slideshare and Google Docs applications.
3. Stay on top of your referral sources' and media professionals' minds.When you make a new connection, invite the referral source or media professional to your LinkedIn group where you provide tips, tools, and articles. Every time you are published, featured, or quoted in the media, you should be announcing it to your connections and group members.
Create a strong LinkedIn profile using my Instant LinkedIn Marketing Templates, figure out who would be the best referral sources and media types, and start making connections that can double your sales. HBM
LinkedIn Expert Kristina Jaramillo creates online marketplace opportunities for B2C companies and marketing executives that want to get more publicity, build relationships with key influencers, and double their website traffic and sales. Visit http://www.getlinkedinhelp.com/.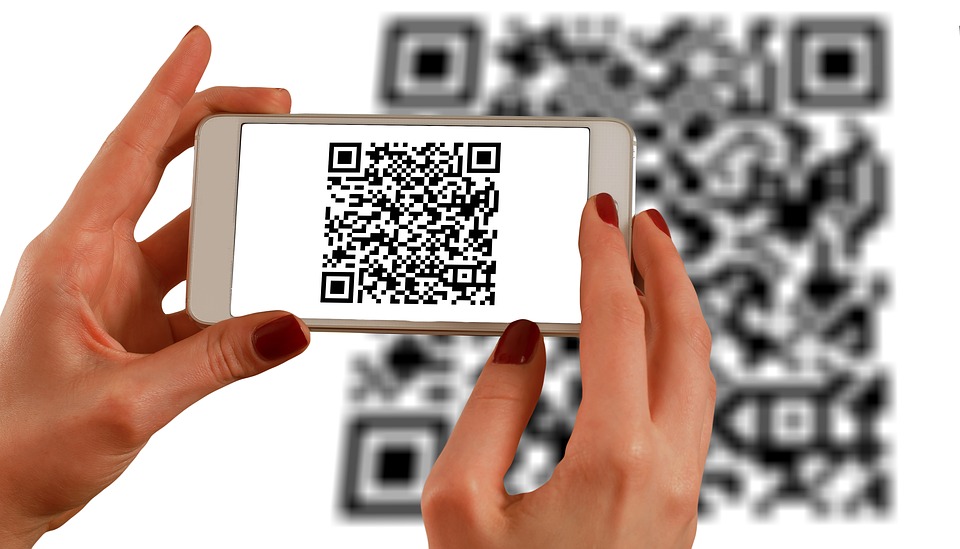 Utilizing QR Codes
QR CODES – What You Absolutely Must Know
By Frank O'Hara
QR codes: the little black matrix-looking boxes are capturing the imagination of marketers and consumers alike. Scan the code from a static display like a newspaper ad or a product label and the user is taken to a multi-media explosion of videos, product reviews or cool offers right on a smartphone.
Mobile social media interaction is exploding. More people access Facebook from a mobile device than on a desktop and that number keeps climbing. All QR codes must be linked to a mobile optimized landing page that is usable on a smartphone. Mobile marketing must address this by allowing for an interface from a scanned QR code.
Set up a page that asks for a name and email address, a cell phone number, or a way to easily interface with Facebook and Twitter. And after that information is shared, there should be an auto-responder system to operate a meaningful drip campaign. Allowing consumers to sign in with Facebook credentials is a three-fold benefit. It is simple for the consumer, encourages sharing of information and gives the business a wealth of demographic information through the consumers' Facebook profile pages.
A call-to-action phrase should accompany every QR code placed in an ad. (Example: Scan 2 Win!) There has to be a pretty compelling reason for prospects to scan that code. Contests and sweepstakes are big drivers of QR code scanning.
Create distinct QR codes and landing pages for each channel to get immediate feedback on campaigns, deliver real-time offers and to build databases of loyal customers. It's a winning combination of on-going data acquisition and strong ROI.
Frank O'Hara is a freelance writer and C.E.O. of O'Hara Publishing Enterprises. You can obtain a wide variety of online (and offline) business marketing strategies and online business opportunities by visiting his web site – http://www.getlinkedinhelp.com/.
 
Use Public Relations with Social Media
Three Easy Tips to Grow Your Business by Unlocking Your PR potential
By Judge Public Relations
Here are tips for entrepreneurs who are looking to improve their public relations strategies and build a strong brand presence.
1. Become your own news source: Create a news page on your business's website, feature anything newsworthy about your business on this page and share stories on social media. Creating original content and linking readers back to your website is invaluable for search engine optimization.
2. Be honest and transparent: All news is good news as long as you disclose maximum information with minimum delay. Always be honest and never try to cover up or hide something from the public or media.
3. Broaden your horizons to get noticed: Only promoting your business in industry publications or writing about topics within your professional wheelhouse can be detrimental because you are limiting your brand's sphere of influence.
"Utilizing public relations as a way to grow your business is an important, but often overlooked and affordable opportunity for businesses to expand their reach," said James Judge, president and founder of Judge Public Relations. "Ultimately, you want to do good things and then you want to tell others about the good things you're doing."
Judge Public Relations is a veteran owned, full-service public relations, marketing, creative services and crowd-funding acceleration firm. The company was founded in 2011 by James Judge, a recognized expert in the field of public and media relations. Judge PR offers companies the quality results of an in-house public relations and marketing team with significant cost advantages. The firm is headquartered in Tampa, Florida, but assists clients throughout the United States. Visit http://www.getlinkedinhelp.com/.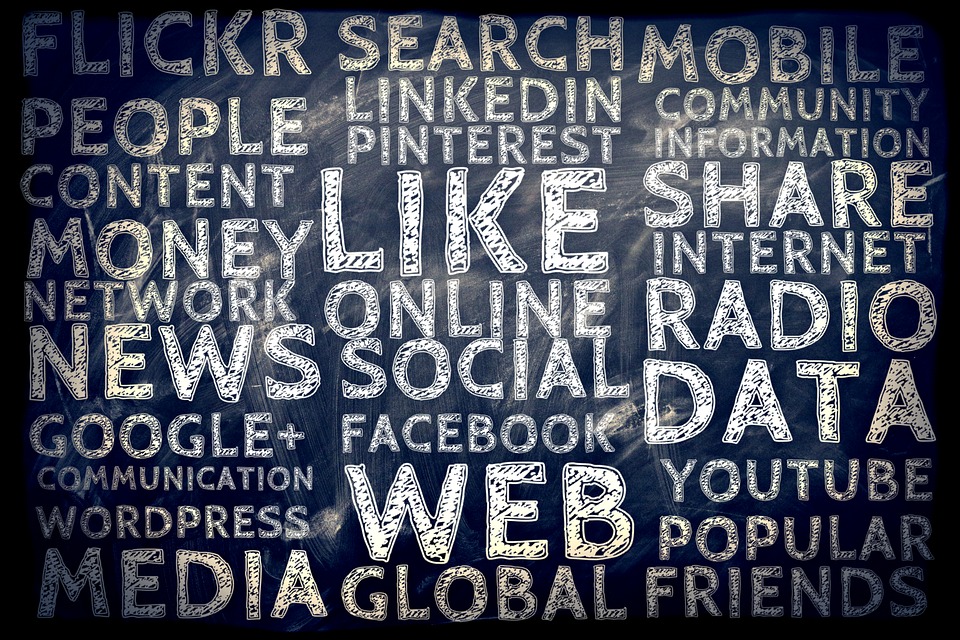 Increasing Social Media Engagement
Five Proven Ways to Increase Social Media Engagement and Sharing
By Marc Gordon
What can a business do to get more traction out of their social media activities? Try out these five proven ideas.
1. Reward for sharing. Using hashtags gives you the ability to track conversations. Encourage your community to include your hashtag in their posts for a chance to receive gifts such as discounts, or access to exclusive offers or events.
2. Ask for feedback. Introducing a new product? Ask for feedback on the design, packaging or name. Not only will you get free market research, you'll build some buzz.
3. Create a sharing environment. Encourage others to share their experiences when they visit your place of business. Have a designated "sharea" complete with backdrop, props and selfies sticks.
4. Keep it exclusive. Holding an event or having a special sale? Make it exclusively an invite-only event through social media. Everyone who shares your post (with hashtags) gets on the guest list.
5. Be disruptive. Forget looking like everyone else. Create a fun video, write an article that goes against popular opinion, or share some groundbreaking new information – like this article.
Marc Gordon is an internationally recognized marketing expert, speaker and strategist. His articles appear in over 200 publications worldwide. Visit marcgordon.ca or his online show at marctv.net for more business tips.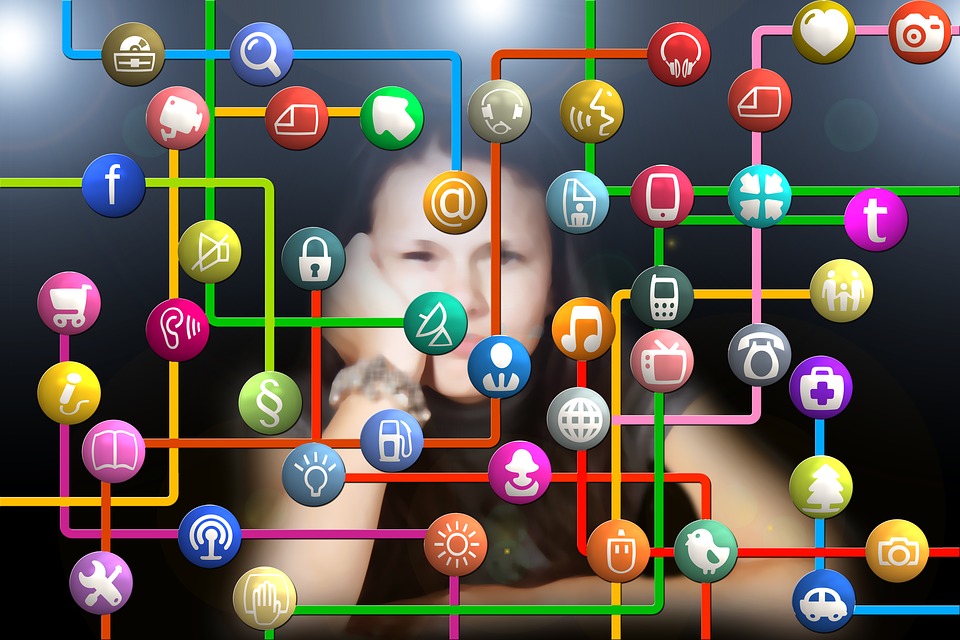 Social Media Strategizing
Tips to Evaluate and Strengthen Your Social Media Plan
By SocialCentiv
Not sure where to start your social media audit? Bernard Perrine, Ceo of SocialCentive, offers tips to help businesses evaluate their social efforts.
1. Review your goals. It's important to know 1) your end goals, 2) who you want to reach and 3) what you want them to do.
2. Check out customer comments.Quick searches should give you a good idea on how people are rating the quality of your products and services. Tools like Mention, HootSuite, Talkwalker and Social Mention can all help with your efforts.
3. Evaluate the brand position on social media.To ensure brand consistency, accuracy and effectiveness, you need to check that everything from product information, profile pictures and headers contains consistent, updated logos, images and color schemes.
Other elements of the analysis include determining how many posts include images, which tend to increase engagement – such as generating more Retweets on Twitter – what your competitors are up to on social media, and evaluating how you engage with others on social media.
Metrics are also important to collect. This effort can be simple, such as using the page insights that Facebook provides, or something more sophisticated, such as through third party technology, notably Followerwonk's data crunching and graphing service for brands that use Twitter.
"There are a lot of resources out there to help execute a successful social media strategy," says Perrine. "You wouldn't design and print a brochure all by yourself. You'd need help. Treat your social media efforts the same way."
In August 2014, HipLogiq integrated its portfolio of Twitter marketing applications under a single product line, SocialCentiv. Now, businesses can visit www.SocialCentiv.com and find a user-friendly, do-it-yourself Twitter marketing tool that makes it easy to create a campaign that tracks keywords and reaches relevant consumers with greater precision by targeting local Tweets. You can be part of the most relevant Tweets as they happen, spot opportunities first, and make a name for yourself with SocialCentiv.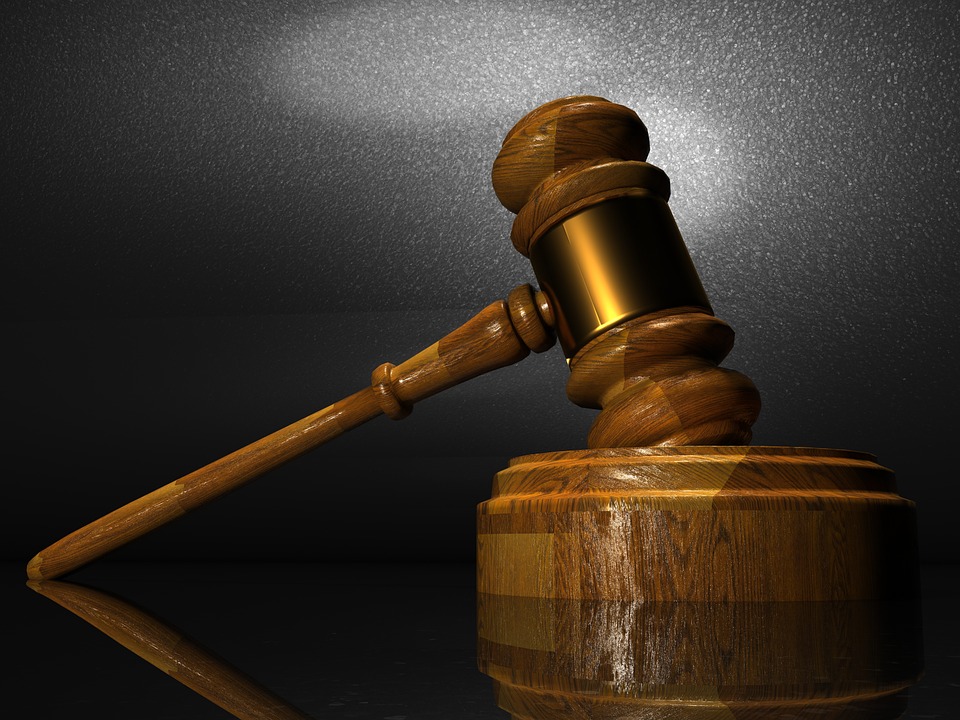 Legal Considerations for Marketing with Social Media
How to Protect Your Company from Legal Risks
By Christopher Austin
Facebook, Twitter, LinkedIn and other social networking sites have become part of growth strategy so quickly that many employers have not stopped to consider the legal implications. Using social media for marketing means that employees might have a direct and unsupervised line of contact with clients. The risks may not seem obvious at first, but remember, social media profiles are ultimately about the individual, not the company for whom he or she works.
An employee could easily solicit freelance work or start their own business with social media contacts they've accumulated while working for you. If a departing employee had intimate knowledge of your confidential information, such as pricing and sales strategies, the impact on your bottom line could be significant.
Set clear social media rules
Ask your employees not to use their private accounts to connect with clients. Give employees access to your business's social media pages; many platforms will allow you to add several users to an account. Alternatively, you could pay for 'premium accounts' on LinkedIn to demonstrate professional networks created in the course of employment as distinct from social networks. Consult with an employment lawyer while drafting these guidelines as they will be able to inform you of relevant laws in your area.
Add social media post-employment restraints to contracts
Post-employment restraints can survive after the employment relationship ends as long as they are drafted appropriately and are reasonable. They can be drafted, among other things, to restrain former employees from:
using or disclosing confidential information and intellectual property.
protecting legitimate business interests (such as a client database) in a specified geographical area for a specified period.
It is always a good idea to have a lawyer risk review your contracts and policies from time to time. By taking these steps now, you may be able to avoid potentially devastating losses to your business while harnessing the marketing power of social media. This information should not be considered (and is not) legal advice. You should always contact your lawyer in your own jurisdiction for appropriate legal advice.
Christopher Austin is a member of the Dispute Resolution and Court Work Department at Parslows in Jersey Channel Islands. He also assists in the SME team regularly advising businesses in relation to employee contracts. Chris was called firstly to the English bar (Inner Temple) in 1996 and thereafter qualified as a Jersey Advocate. Visit http://www.parslowsjersey.com/.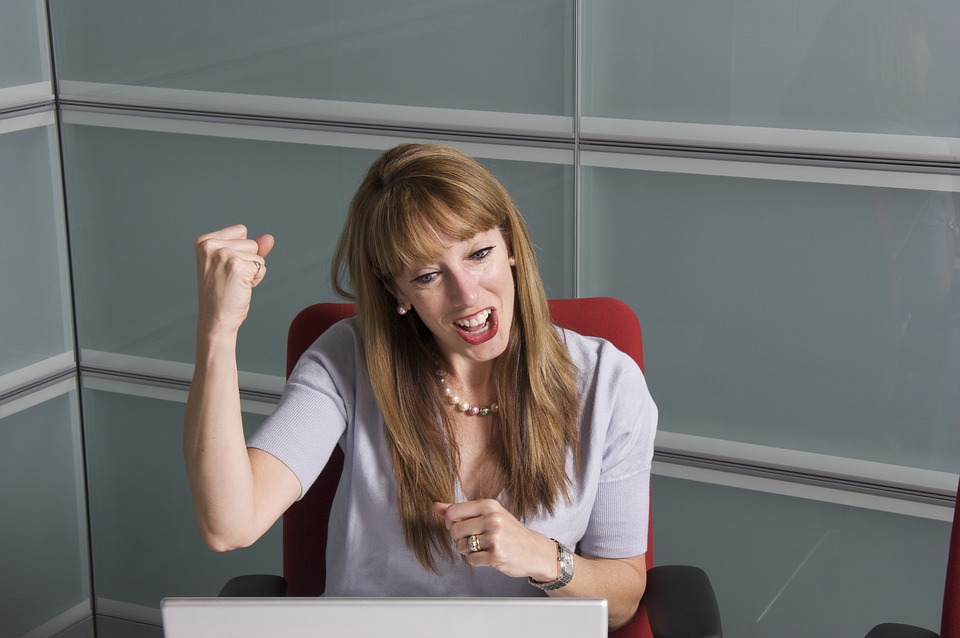 Winning with Content Marketing
Why 2016 Will be the Battle of Content Marketing – and How to Win Triumphantly
If you want to grow your business in 2016, you must invest in strategic content marketing. Today's consumers are flooded with more promotions than ever before, so the impact of more traditional channels is diluted. The cure to this overtly saturated market is content marketing. Why?
Because content marketing possesses the capacity to resonate more powerfully with consumers due to the fact that it's carefully customized to their specific needs and interests.
When it comes to developing and implementing content marketing strategies, it's not always easy to know exactly where to begin—especially if you haven't invested much time or energy into this method before.
Win the marketing content battle by building brand awareness, boosting traffic, connecting with more leads and growing your business with these three key ingredients:
Do your homework
Research your target audience to understand their interests, questions they have, who their influencers are and the types of content they respond to.
Determine your goals
Determine your business's content marketing objectives (driving conversions, increasing social following, generating press coverage, etc.) and strategize accordingly.
Be a trusted resource
Answer the questions your prospects and customers ask by developing content that is specifically targeted. Be sure it doesn't read like an advertisement or promotional post, and establish a tone that differentiates your brand from competitors.
If you want to utilize content marketing but you're feeling overwhelmed or unsure about how to most effectively make this happen, Jacobson Strategy offers one-on-one Skype, phone and in-person marketing coaching to empower small businesses with the strategy, support and expertise to tackle any marketing needs – without the expense of a marketing firm.
By harnessing the power of strategic communications, we provide our clients the competitive edge to stay ahead of the curve and impact the bottom line. We offer nationally a suite of end-to-end communications services that deliver quantifiable results; helping our clients identify what makes them truly unique in the marketplace, develop and execute a marketing communications plan that delivers their message to the right audiences. Our integrated marketing communications programs reach target audiences of all arenas. By laying the groundwork with a comprehensive strategy, we ensure all marketing activities work synergistically and support our client's long-term goals. For more information, visit http://www.jacobsonstrategy.com/.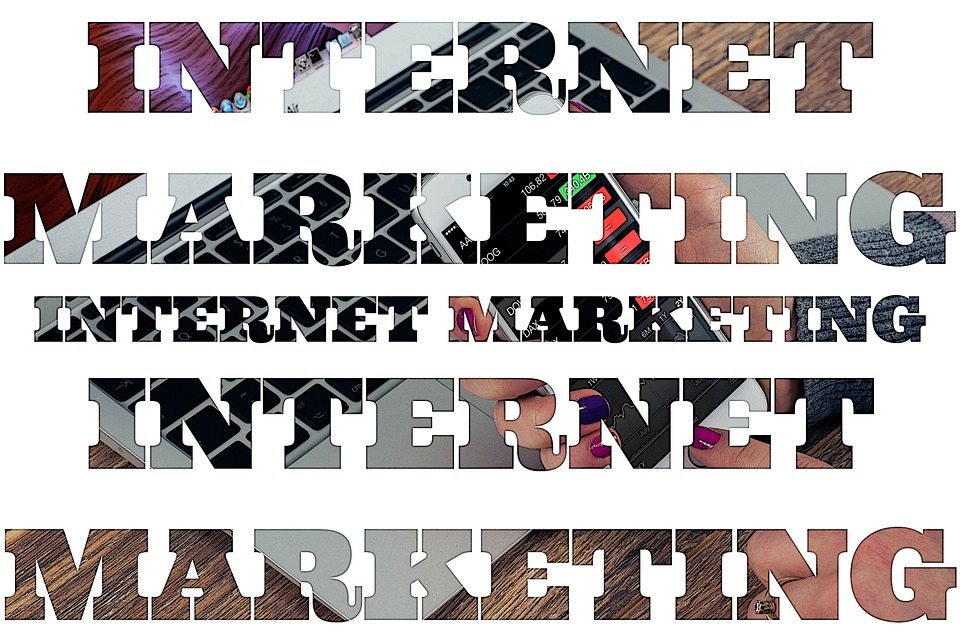 Internet Marketing for 2016
Five Marketing Predictions For 2016
By Marc Gordon
Here are five marketing trends for 2016 you may want to keep in mind before planning your next marketing campaign.
Banner ad backlash. With the increased use of ad filters, higher marketing costs, and diminishing response rates, banner ad traffic has declined 30%. Look for businesses to focus their online resources to search engine rankings and building their email lists.
Return to print. Could 2016 be the year of a return to catalogues and direct mail? If businesses invest more resources in messaging and creativity, we could see a huge resurgence in print media working in tandem with digital.
Memorable experiences. Businesses that provide consumer-centric experiences will see a more loyal customer base. Look for a renewed focus on marketing programs that involve customer interaction and education.
Back to brick and mortar. Many online retailers are now opening brick and mortar locations. They are realizing that being able to touch and try a product creates a much more fulfilling and personalized buying experience.
Social marketing. Peer to peer social media platforms like Snapchat and Instagram are making word of mouth more powerful. Users start sharing brand experiences on their own terms.
Marc Gordon is a speaker and consultant in the fields of marketing, communication, and showing businesses how to build lasting relationships. Visit marcgordon.ca or his online show at marctv.net for more business tips.

Socialize Your Business for a Successful 2016
By following these experts' insightful advice, you can strengthen your social media campaigns and online efforts to become the must-have brand for millennials and boomers alike in 2016. For information on online businesses you can start in tandem with your social media plans, check out the table of different home-based ecommerce businesses and profile information on each business in this issue. For additional information on social media outlets for your business and online businesses to start, visit http://www.homebusinessmag.com and http://expo.homebusinessmag.com/. HBM
The post Use Social Media to Start-Up & Grow Your Business appeared first on Home Business Magazine.
Click Here For Original Source Of The Article