All business owners need a functional and über-comfortable office chair that they enjoy working in every day. It is also important that they choose one that provides top-notch ergonomic support, so that back aches and fatigue are always kept at bay. For those looking for an ingenious new chair for their home offices, Humanscale's Diffrient World Ergonomic Task Chair is a must-have pick for all hardworking business owners.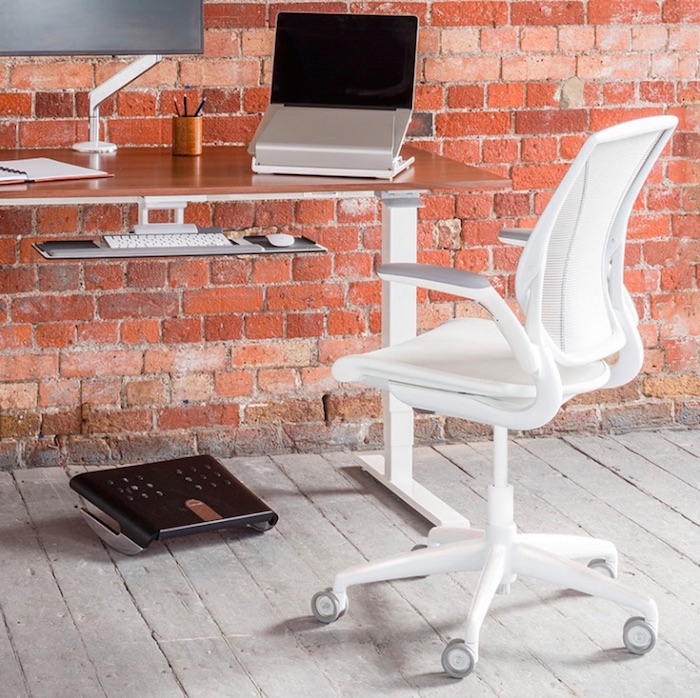 The Diffrient World Ergonomic Task Chair is in a class of its own, as it is the most minimal, full-function chair ever created. Humanscale's first all-mesh seating solution, this chair features a super sleek and lightweight design and an ingenious tri-panel mesh backrest that provides custom back and lumbar support. Created by Neils Diffrient, this innovative and easy-to-use task chair exudes effortless functionality.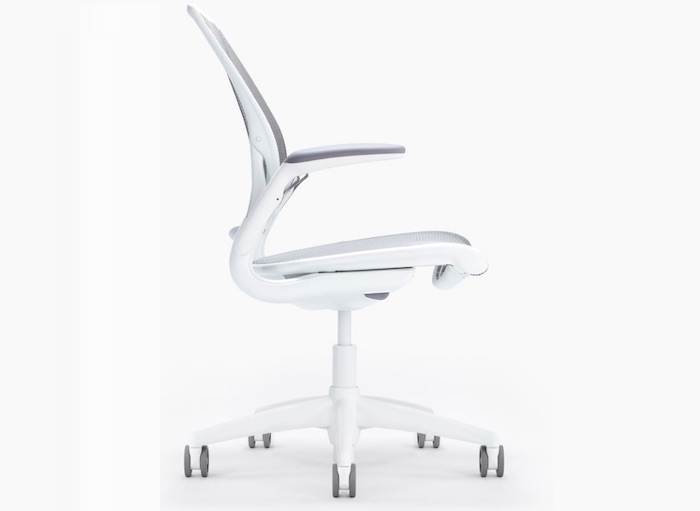 Users will love how its invisible, weight-sensitive recline automatically adjusts to a perfect recline using the laws of physics and your body weight. Its pioneering, mechanism-free recline action leverages two parts of the frame to provide automatic, balanced support throughout the full range of motion for maximum support. There is no need for any traditional mechanisms, allowing for the ultimate user-friendly sitting experience. This chair will add a big dose of comfort and innovation to your home office.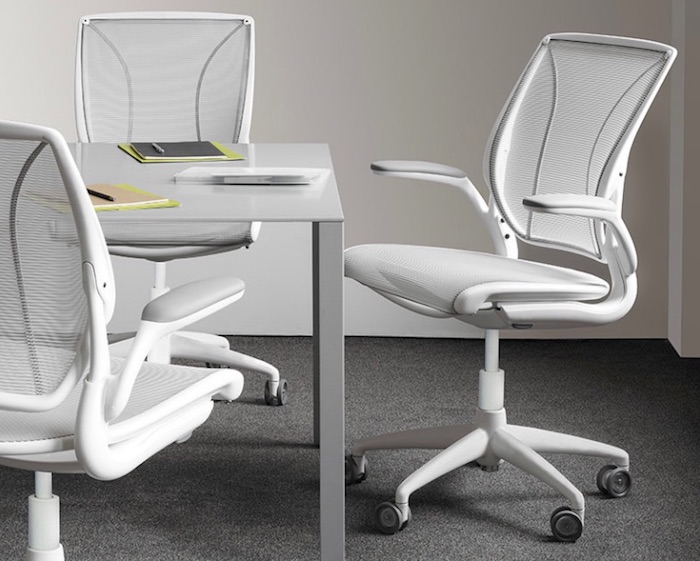 This outstanding chair also has a responsive bracket, as its back eliminates the need for a separate lumbar support. This is a major benefit, as separate lumbar supports tend to create a pressure point that requires manual adjustment. Even better, the chair backrest's patented Form Sensing Mesh Technology allows it to conform to the user's entire back as if it is custom-made for them. The chair's armrests are also attached to the back of the chair so they move with the user, which ensures optimal ergonomic support.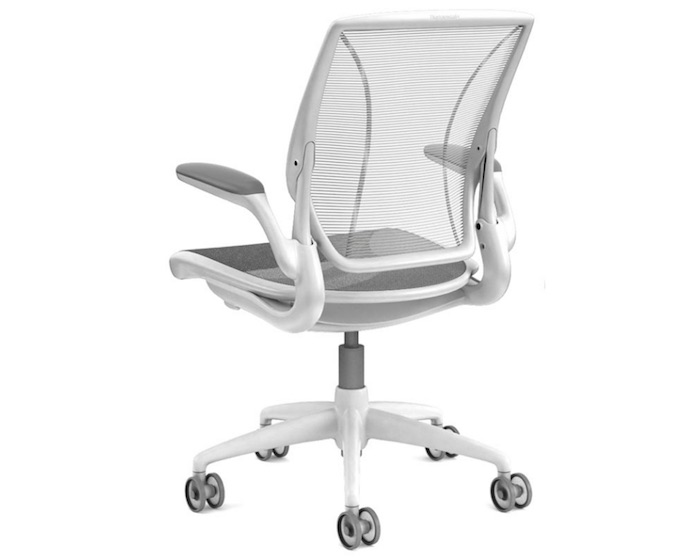 This chair is of the utmost quality and was built for the long-run—it will look and work just as good a decade down the road! Sleek and ultra lightweight, the chair's design also replaced the standard cushion with a low-abrasion, non-stretch mesh so it feels like you're sitting on air! Also, no need to worry about any hard edges placing pressure on the knees and contact stress behind the thighs, as there is no front edge on the Diffrient World Ergonomic Task Chair. This ensures long-term comfort and total support!

Humanscale's Diffrient World Ergonomic Task Chair will upgrade your home office and help you work to the best of your ability every day. It is available in an array of styles (like Pinstripe/Black back and seat and Pinstripe/White back and seat) for $899 and up at humanscale.com.
Contact: shannahch@gmail.com
The post Upgrade Your Home Office with Humanscale's Diffrient World Ergonomic Task Chair appeared first on Home Business Magazine.
Click Here For Original Source Of The Article