Home Business Magazine Online
Many people have watched the hit TV show Shark Tank and thought they had an idea for a product or service but just did not act on it. Ava (16) and brother Trevor (14) are fans of the show and started to brainstorm on a product that could help a lot of people. They looked at many different categories and challenges people faced and found out a fun fact. A good amount of people don't wash their feet, and the ones that do sometimes don't do it thoroughly. They purchased over a dozen products that made the claim to wash your feet but what they found was poorly made, uncomfortable, and in some cases unsafe products. They got to work!
Ava and Trevor leveraged great websites like Fiverr and Upwork to collaborate with extremely talented footwear experts to come up with a simplistic design — one that could clean the top, sides, and bottom of your feet to include your ankles and even between your toes. The brother and sister team then worked with a certified reflexologist to strategically place unique textured mounds on the sole of the product to massage and increase circulation. The last feature they worked on was to add an exfoliation area to gently remove flaky skin. When searching for what name they should call the product, it was simple: Squeaky Clean Feet.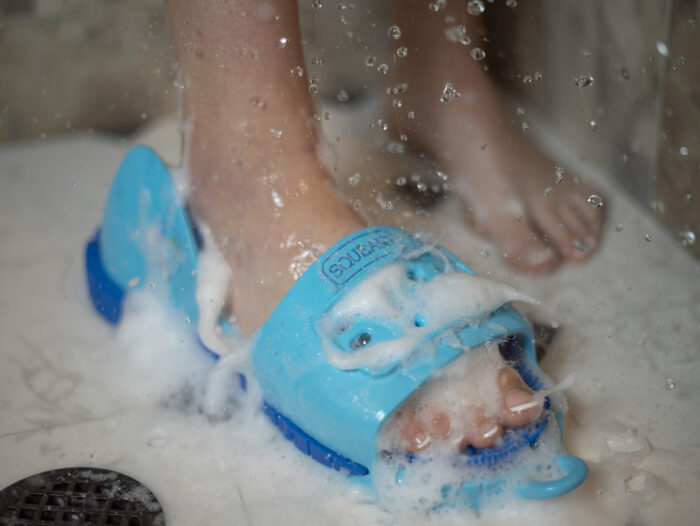 This team worked with another freelancer to get a 3D computer drawing of the product and then went on the search to find the right manufacturer. They ended up working with a contract manufacture broker that represented over 200 companies. They eventually selected one and began the process of creating a prototype. It took about 8 different samples to finally get the right color and texture of bristles as well as quality to meet their standards. This included having friends and family use the different samples and provide their feedback.
To get some early exposure and some capital to cover the cost of the first run of manufacturing, Ava and Trevor created a campaign on the crowdfunding platform Kickstarter. They were delighted when they not only reached their goal but then blew past it. They then gave the final approval for the first run to be complete, which will be before the end of the year.
Now Ava and Trevor had a product they needed to create a buzz, so they started to reach out to local traditional media and on channels like Instagram and Facebook. As of this writing they have been featured on school papers, town publications, magazines, a major news channel, and several social media featured postings. It's a bit nerve-racking sometimes, but these cofounders are feeling more confident with each interview they do.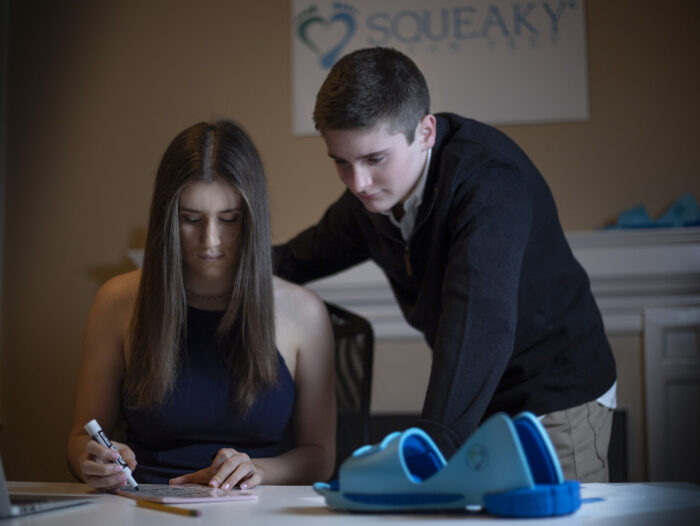 For these young entrepreneurs, it has been a long road. They had this idea in late 2018 and really started to work on it in 2019, but their dream to bring this idea to market will be here before the close of the 2021 year. The real compliment to this effort was the feedback they both received. Ava and Trevor's business problem they thought they were solving was a better way to clean your feet. What they found were dozens of emails from people suffering from unfortunate ailments, accidents, or surgeries and for them, there was no other way to safely clean their feet. The feedback was that this could really improve their lives. Now, this sister and brother team's drive is greater than ever to get this product into the hands of people who will truly benefit from it.
If you would like to learn more, please go to www.SqueakyCleanFeet.com.
The post Two Sibling Kidpreneurs Take On the Personal Care Industry Giants appeared first on Home Business Magazine.
Click Here For Original Source Of The Article