Home Business Magazine Online
There's no doubt that Milwaukee is a major Midwest hub for commerce and entrepreneurship. Not only is Milwaukee chock-full of craft breweries (hence, why it is nicknamed "Brew City"), but also it houses a number of theatres, food halls and other eateries, clothing boutiques, trade shows, and festivals. Each year, entrepreneurial folk flock to Milwaukee to make invaluable connections and pursue new business opportunities.
Do you have an upcoming business trip to Milwaukee? If so, you can ensure your trip is the perfect balance of work, leisure, and relaxation with just a bit of careful preparation. Home Business Magazine recently connected with VISIT Milwaukee and checked out a number of incredible establishments and activities that the city has to offer. Below is a quick roundup of locales and more to include in your own business trip's itinerary:
Must-Stay Hotels
Kimpton Journeyman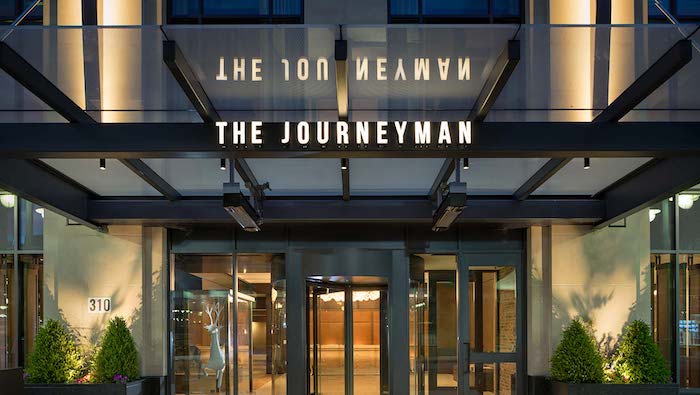 Located in the city's historic Third Ward neighborhood just 15 minutes from Milwaukee's major international airport, this hotel is a business traveler's dream. First off, the Journeyman boasts a gorgeous and comfy lobby complete with statement art pieces, cozy seating, and a stunning pool table. You will love sipping on a complimentary local beer and playing a game of pool with coworkers during the hotel's nightly happy hour for guests!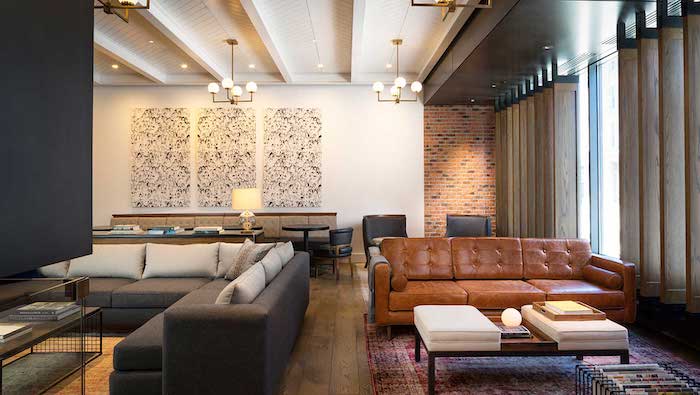 The guest rooms are just as impressive as the hotel's awe-inspiring lobby — they are the perfect fusion of chic elegance and Midwestern homeyness! Each room boasts at least one über-comfortable bed, a desk to work at, a free yoga mat to use, a rejuvenating walk-in-shower, luxury Atelier Bloem bathing essentials, and lovely Frette linens. You will be able to relax, get a wonderful night of deep sleep, and then grab a complimentary coffee from the lobby in the morning before leaving for your trade show or client meeting!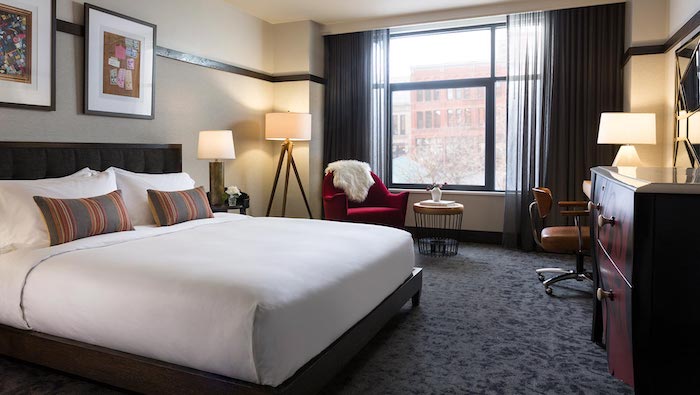 Even better, the Kimpton Journeyman has a 24-hour fitness center and a number of meeting spaces that are perfect for hosting a seminar or meeting with high-profile clients. The meeting spaces offer on-site 24-hour business center services, complimentary WiFi throughout the hotel, and catering options from the hotel's own Tre Rival restaurant (which offers delectable Mediterranean-inspired American cuisine).
Once your workday is over, blow off steam by taking one of Kimpton's custom designed PUBLIC bikes for a ride around Third Ward. Then catch up with coworkers over "Draco Malfy" cocktails and tasty small bites (like the Balsamic Onion Dip!) at the hotel's posh rooftop bar, The Outsider. This must-experience locale will give you the chance to relax and take in absolutely gorgeous views of the Milwaukee cityscape.
For more info and to book a room, visit www.journeymanhotel.com.
Hilton Milwaukee City Center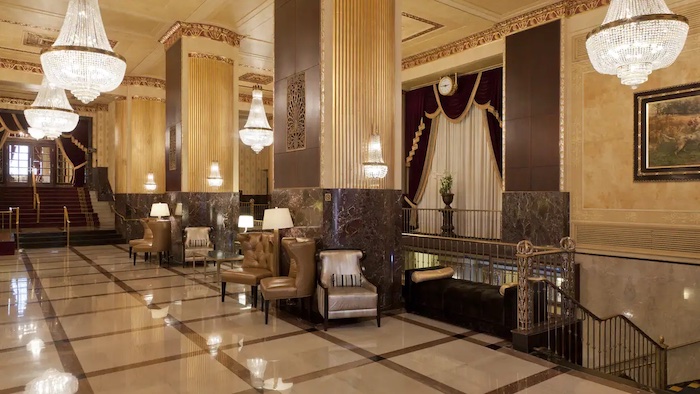 This is another must-stay Milwaukee hotel that promises comfort, an opulent aesthetic, and amenities that will amplify your business trip. Built almost 100 years ago, this splendid Art Deco hotel retains many of its original features and is conveniently located in the heart of downtown Milwaukee. It is also connected by skywalk to the Wisconsin Center, which is perfect if you are attending a major convention or trade show there.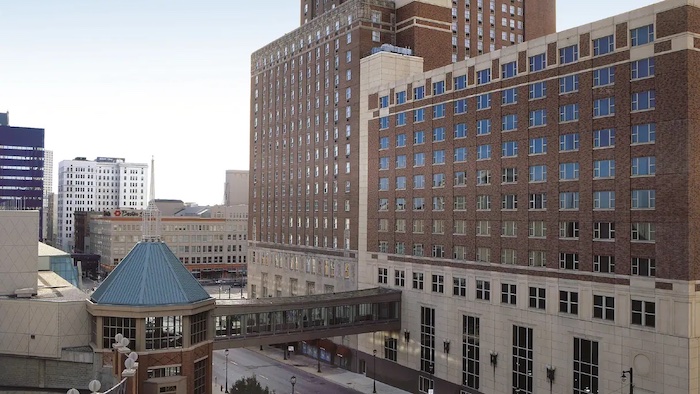 Once you enter the hotel, you will go gaga over its lavish lobby that is complete with awe-inspiring chandeliers and exudes grandeur. There is plenty of plush seating, where you can enjoy a coffee from the on-site Starbucks while catching up on emails. On top of this, the concierges are very helpful and are more than happy to recommend locales to check out, such as the nearby Pabst Theater, Milwaukee Art Museum, Fiserv Forum, and Deer District.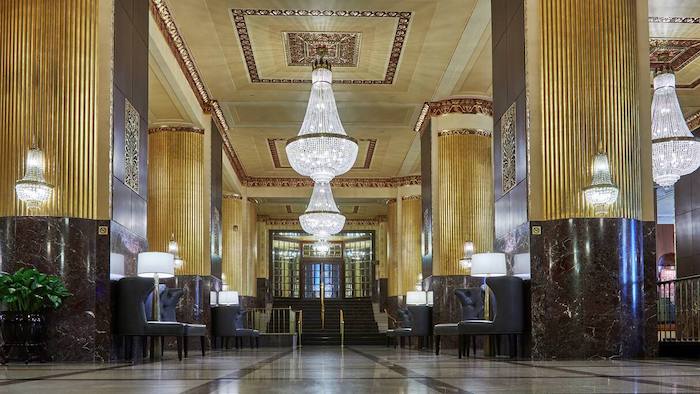 The rooms are also very comfy and feature an LCD TV with on-demand movies, a workspace to catch up on work at in between meetings, WiFi for a nominal fee, blackout curtains to ensure you get a great night of sleep, and a clean bathroom stocked with a hairdryer and Crabtree and Evelyn(R) bathing essentials. You can also get daily newspaper delivery from Monday to Friday! Each room also features an iron and ironing board.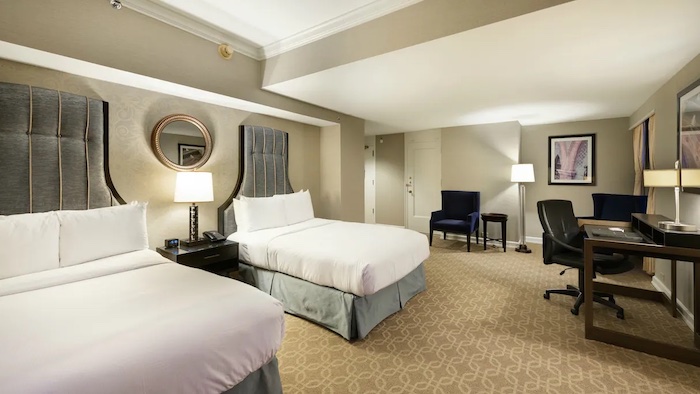 The hotel also offers a fitness center, meeting rooms, and an array of dining options. The Café serves up delicious breakfasts 7 days a week, so there is no need to worry about where you can get a bite to eat before your big presentation. The hotel also has an on-site Starbucks, a Monarch Lounge that is the perfect place to grab a cocktail with team members, and Miller Time Pub & Grill, known as the #1 sports bar and grill in Milwaukee.
For more info and to book a room, visit www.hilton.com.
Where to Bond with Coworkers
Milwaukee Public Market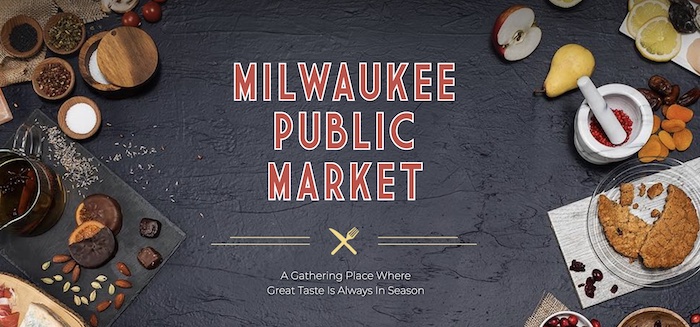 This food hall offers a plethora of fresh eats prepared by local vendors. You and your team members would love On the Bus, which serves up scrumptious vegan sandwiches, smoothies, and more out of a '71 Volkswagen Bus. Seafood lovers would also really enjoy the lobster roll from St. Paul Fish Company. Other must-try spots are Thai-Namite, West Allis Cheese & Sausage Shoppe, Margarita Paradise Mexican Restaurant, and The Draft Patio outdoor gathering space that features a Draft & Vessel Beer Truck. For more info, visit milwaukeepublicmarket.org
Lakefront Brewery Tour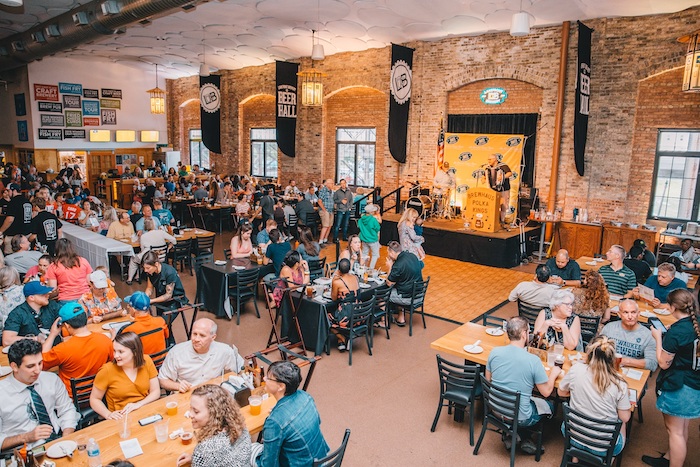 You can't go to Milwaukee without checking out one of the city's incredible breweries! Lakefront Brewery is a stunning, spacious establishment situated right on the Milwaukee River. Sign your team up for one of the brewery's famous tours, which are about 45 minutes long and full of laughs and interesting facts about the establishment. You will be able to enjoy 32 oz. of beer and take home a souvenir glass! While sampling the delicious brews (like the Bierzeit Kolsch), definitely try the brewery's outstanding cheese curds!
You can book a tour at lakefrontbrewery.com
Summerfest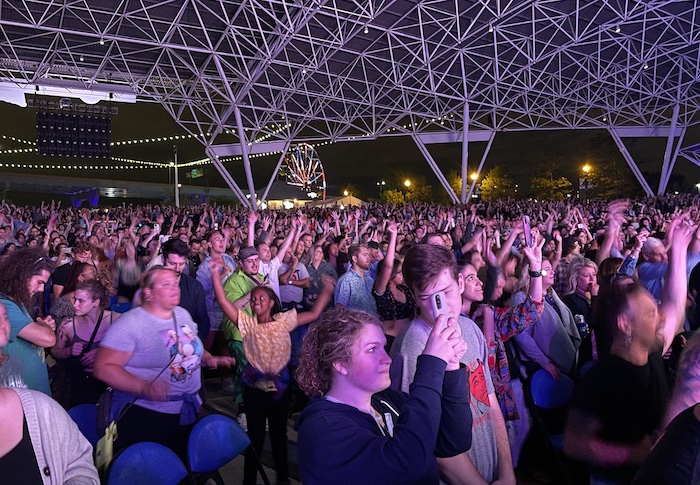 If you love all kinds of music and are planning a trip to Milwaukee for next June/July, definitely plan to check out Summerfest. Known as the world's biggest music festival, Summerfest hosts over 800 bands and 900000 fans over 3 weekends on 11 different stages. This year featured big-name headliners like JoJo, The Backstreet Boys, Charlie XCX, Lil Wayne, Jason Aldean, Lamb of God, and Machine Gun Kelly! Summerfest is located at Henry Maier Festival Park, right next to Lake Michigan.
In addition to music, there are also tons of tasty food options, a marketplace with vendors selling jewelry and other wares, and a ski lift ride for you to take in incredible views of the festival. Other major highlights of this year's festival were Klement's Sausage and Beer Garden that featured acoustic music by local artists and Gruber Law Office Sportzone. Trust us, Summerfest is such an exciting experience you won't want to miss!
Summerfest is sponsored by major brands like Pepsi, Menards, Sargento natural cheese products, Vizzy hard seltzer, Miller Lite, and Aquafina.
www.summerfest.com
Milwaukee Kayak Company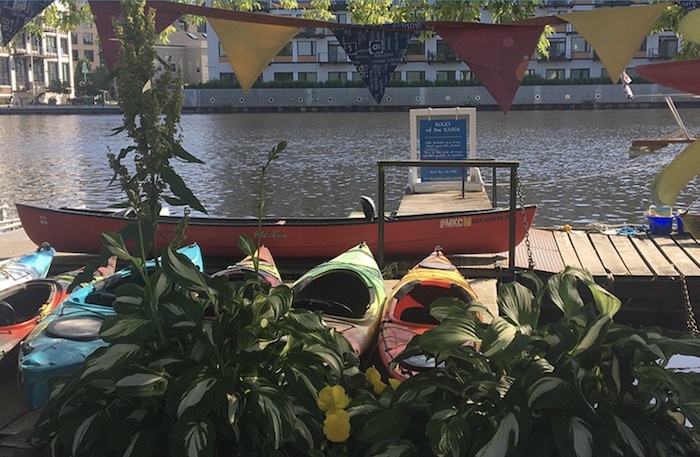 If you and your coworkers have a free afternoon, why not spend it outdoors kayaking on the Milwaukee River? You can rent kayaks for four hours from Milwaukee Kayak Company and have a blast exploring the city in a whole new way. Even better, you can dock your kayak by one of the many riverside bars, breweries, and restaurants for a beer and bite to eat! Milwaukee Kayak Company offers daily kayak, canoe and paddleboard rentals, as well as weekly guided tours! This is a great team bonding activity. milwaukeekayak.com
The post Traveling to Milwaukee on Business Soon? Here's Where to Go & What to Do in Brew City. appeared first on Home Business Magazine.
Click Here For Original Source Of The Article