Together They're Working to Raise the Nutrition Standards of Children and Families Around the World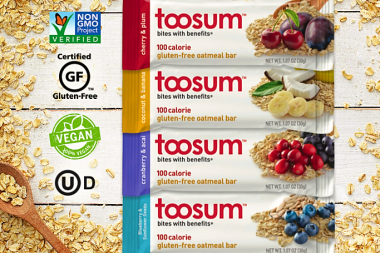 Toosum Healthy Foods, LLC is expanding their platform of all-natural snack foods with the acquisition of the health bar brand KUTOA.
Since 2014, Toosum has offered their 100-calorie, gluten-free, non-GMO, Vegan oatmeal bars to a growing audience, and are now ready to expand.
"We are committed to only providing top quality products made with wholesome ingredients," explains Toosum founder Peter Guyer. "By working with KUTOA, we're able to meet these standards while gaining access to more sales channels, lowering the cost of goods, and increasing profits of both brands."
KUTOA is a health bar brand whose nutrient-packed creations are making an impact in the lives of children around the world. For every bar that's purchased, they feed a child in need using micro- and macro-nutrient dense foods focused on preventing and curing malnutrition.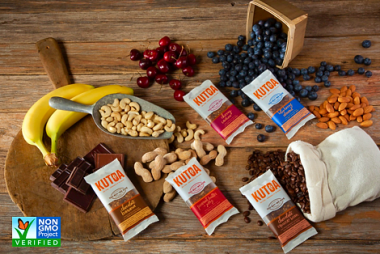 Joey Grassia, founder and CEO of KUTOA, commented:  "After building KUTOA for 6 years, we are very excited to welcome the next chapter. Toosum shares many of the core values that have guided KUTOA; with their resources and our combined synergies, I am confident that they are the best partner to continue our mission and grow the brand. I look forward to seeing KUTOA's future success as part of Toosum Healthy Foods."
Currently, KUTOA offers five different bars that are Non-GMO verified; vegan; gluten, dairy, soy and wheat-free; and made with no preservatives or added sugar.
"We are passionate about being a vehicle for raising the nutrition standards of everyone, everywhere," explains Guyer. "We're looking forward to helping KUTOA reach even more malnourished children in the US and worldwide."
About Toosum Healthy Foods, LLC

Toosum Healthy Foods is an innovative snack food brand whose mission is to create great-tasting, super-satisfying, gluten-free snack foods for the health-conscious consumer. Their low-calorie nutrition bars are made with no refined sugars or artificial anything, earning the nickname "Bites with Benefits."
Toosum products can be found at Raley's stores throughout California and Nevada, independent retailers nationwide as well as through various e-commerce retailers including Amazon and Costco.com, and in foreign markets such as China, Canada, Caribbean, Europe, Hong Kong, Korea, Mexico, Saudi Arabia, and the United Arab Emirates.
About KUTOA Health Bars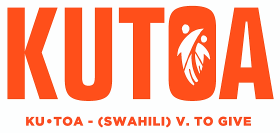 KUTOA is a mission-based health food company dedicated to empowering change by spreading health. For every health bar purchased, KUTOA feeds a child in need, serving children both locally and around the world.
All KUTOA products are Non-GMO verified; gluten, dairy, and soy free; vegan; and made with no preservatives or added sugar. KUTOA Health Bars are currently distributed nationwide in a variety of online and offline channels.
For more information, visit https://toosum.com or https://kutoa.com.
---
---
The post Toosum Healthy Foods, LLC Acquires Socially-Conscious Snack Brand KUTOA appeared first on Home Business Magazine.
Click Here For Original Source Of The Article