In the last couple of years, CBD became more popular as a pain relief supplement. More CBD retail stores are pulling up with innovative product categories each day, making the most out of the lucrative market. For your cute, fluffy friends, CBD oil for pets is one rapidly-expanding, yet sometimes disregarded, sector. People adore their pets as though they're their kids. Pet parents dread to see their fur babies in pain, and they're willing to try methods that aren't typical medications to treat their furry family members.
There are extensive possibilities for making CBD oils the niche of your business. What if you're only getting started? Read on below for some tips on how to kickstart your CBD oil business for cats and dogs.
1. Learn Where and How to Source Your CBD Oil Products
In initiating your CBD oil for dogs and cats business, you should first find a supplier. Start by looking for wholesale CBD oil suppliers online. For CBD oil for pets, look for a retailer with a selection of CBD oils from various manufacturers, in a variety of price ranges. When starting from level one, try not to build multiple vendor relationships to hold stocks on your shop at once. Many suppliers set the number of minimum orders, which are tough to satisfy when you plan to purchase from several retail outlets because you're just beginning.
Take into account whether you plan to sell directly or do dropshipping. Dropshipping implies that when you don't have the products in stock, you can ship directly to customers as distributors. That sounds pretty good, as there will be no manufacturing expenses, no packing, and distribution jobs. However, there are downsides to remember and consider:
You don't decide when or how the package arrives.
You can't mark your goods or even include advertising materials in your mailing.
If your supplier crossed the line by missing a delivery or shipping the wrong or damaged goods, your buyer will start blaming you.
2. Get Online with a CBD Oil for Cats and Dogs Shop
After identifying a reliable supplier of CBD oils, you will need to create a website where a potential customer can place an order and learn more about your product. There are several services to assist you in registering a domain name, but far more relevant are the tools you need to create and maintain your site.
Many platforms are available online, and choosing the best one requires the time to compare the advantages of each platform. Such methods are well known to CBD sellers, and they resourcefully market CBD-based oils, creams, treats, and more for dogs and cats on an amazing website about pets.
3. Market and Sell Your CBD Oil Products
When your online shop is up and running, the next step that you have to do is advertise. Selling and marketing CBD oil for pets can be challenging. It is tough to trade CBD products via primary online marketplaces well after legalizing marijuana. Additionally, social media marketing is mostly unavailable, and paid advertisements for CBD items face user restrictions or bans. Thus, all of your business development must be guided by organic content that fits within the parameters of each site.
To sell and promote your CBD oils for pets successfully, you'll need creativity. Creating engaging and valuable content and giving out customer loyalty incentives are safer than paid advertisements. And every business is unique; therefore, you should learn and search for more relevant ideas and consider the local and state rules.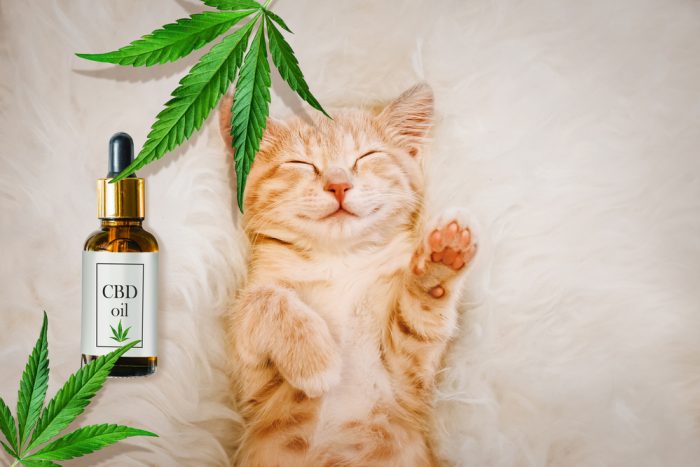 Strategies for Promoting CBD Oil for Pets
To get people to buy your product, you must convince and win them over. Efficacious CBD marketing enables leveraging channels and creating an impression of quality and trust in clients.
Invest in Content Marketing
In the minds of the audience, highly valuable and useful content sets you apart from competitors. Use comprehensive information, videos, reviews from clients, and survey data to pump up your awareness and build impact and influence.
Blog posts are potent mechanisms for offering clients information and creating a relationship with them. Coupled with a strong SEO campaign, your content will convert cold prospects into subscribers and boost momentum. After all, value is what matters, as it is more meaningful for clients.
Partner with Influencers
Enhance your online visibility and have greater recognition by marketing with an influencer. Find the perfect endorser to advertise your business and raise awareness about your brand. This will start attracting potential customers.
Offer Discounts
Discounts are also an effective instrument for fostering client relationships. To attract more interactions while also increasing customer retention, you can run special offers such as referral discounts and coupon codes.
Implement Paid Ads
As mentioned before, ads for CBD products aren't entirely acceptable on various platforms. Even so, the influence of paid social media platforms can always be leveraged.
Instead of making an advertisement full of promises, create something that will help encourage consumers to buy your products. Educate them regarding the ingredients and how it's beneficial to their pets' overall well-being. This helps improve awareness about your brand, and it will make consumers prefer your products or CBD products in general without failing to follow the laws about how they are regulated in the market.
Wrapping Up
CBD oil isn't only for humans; people these days spend a fortune on their pets (who are mostly cats and dogs), as they consider them to be a part of the family as well. Pet parents want the best for their furry babies, which can involve buying CBD oils because they can be beneficial for their overall health.
As of now, CBD oils that are intended for cats and dogs are accomplished and mostly dominate the market. Revenues for CBD oil for pets are expected to rise. Therefore, take note of the tips mentioned above when starting your CBD oil for cats and dogs business and work your way to earning more from such a profitable niche.
The post Tips for Starting Your Own Business in the CBD Oil for Dogs and Cats Niche appeared first on Home Business Magazine.
Click Here For Original Source Of The Article