A team retreat would be beneficial for you and your staff members. It'll not only take their mind off things related to work, but it can also help strengthen their bonds with each other. A company retreat will enable them to build a stronger foundation and foster better relationships with one another, which will result in a more harmonious working environment.
Everyone benefits from a healthy working environment, and an out-of-town trip once in a while would never hurt. It can help everyone relax and have a little fun. If you're planning to give your employees a well-deserved break, here are some great tips to keep in mind when you're planning a successful team retreat:
1. Gather Retreat Ideas
If you want to make sure that everyone's going to have fun, set up a survey to see which piques their interest and start from there. This will ensure that the majority of your team will like the chosen destination and have fun during the activities.
A great option to try out is a retreat on a cruise charter. No one can turn down a cruise, especially when it's free! It's a dynamic environment where your team can enjoy culinary delights, get lavish entertainment options, and explore new places.
2. Leave Space for Downtime
As much as team-building activities are fun to do while on a retreat, it's recommended that you allow them enough time on their own to explore the place and have a little fun with their friends.
Usually, during work hours, their schedule is structured and standard. They don't have much wiggle room to do other things other than during their designated breaks. While that is a necessity, allowing them to have fun during the retreat gives them freedom to pursue their interests, while also being able to participate in scheduled events.
3. Prepare Before Leaving
Create a schedule and a list of activities and the materials needed for them ahead of time. You should plan out the whole day of activities which include downtime and team-building exercises. This will allow you more time to prepare so everyone can enjoy the whole trip without worrying about coming up with new ideas when the team is on the site.
No retreat would be successful without concrete plans about where to eat and where to stay the night. Everything has to be organized, but also flexible so your team members don't feel like it's just another workday out of the office.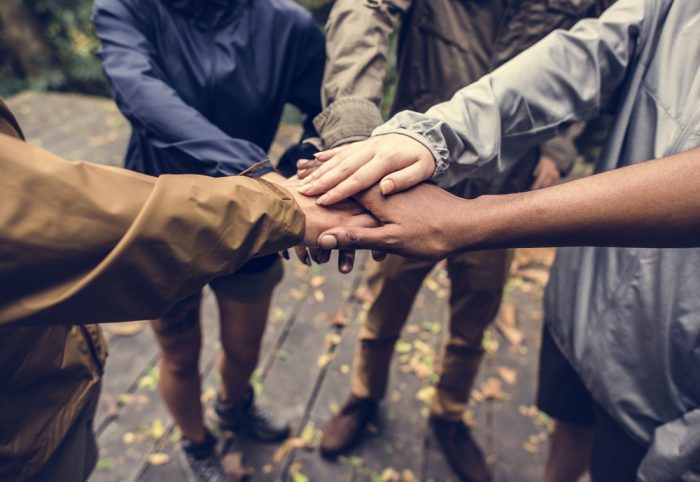 4. Include Those Who Can't Attend
No matter how great and amazing the location is, there's still a tendency that some people will not be able to attend due to personal reasons. While team retreats are supposed to be handled as a team, don't leave them behind and try to do teleconference calls with them and incorporate a few activities that could include them as well. This will enable everyone to be a participant even when they're not physically there.
5. Leave Titles at the Door
When you're on a team retreat, leave the titles at the door and let everyone be on the same level. Play along with them and leave seniority behind. Everyone should be equal, so all of the attendees can relax and have fun. This will also allow everyone to strengthen their relationships and get to know their colleagues, managers, and bosses better.
6. Go Out of Season
If you're planning to go to a wildly popular destination retreat, you should hold your team retreat out of season so you won't have to deal with a crowded location. This will give everyone more privacy so they can enjoy the location a lot more.
7. Choose a Scenic Location
Who wouldn't want a great view when they're heading out of town? Since you're setting up a team retreat, why not find a place that's known for breathtaking views? Since you're all probably tired of seeing the same environment over and over again, choosing a scenic location allows everyone to have a breath of fresh air and relax fully. This will surely be a great highlight during the team retreat.
Conclusion
There are a ton of benefits of going on team retreats that could help your employees improve as individuals and as a team. However, planning a successful team retreat can be challenging. You have to make sure that the objectives are met and that your staff members will have the time of their lives. As much as you'll want to keep things organized and ensure that everything goes according to plan, make sure that everyone also gets ample time to explore and have fun with their friends.
The post Tips for Planning the Best Team Retreat Next Year appeared first on Home Business Magazine.
Click Here For Original Source Of The Article