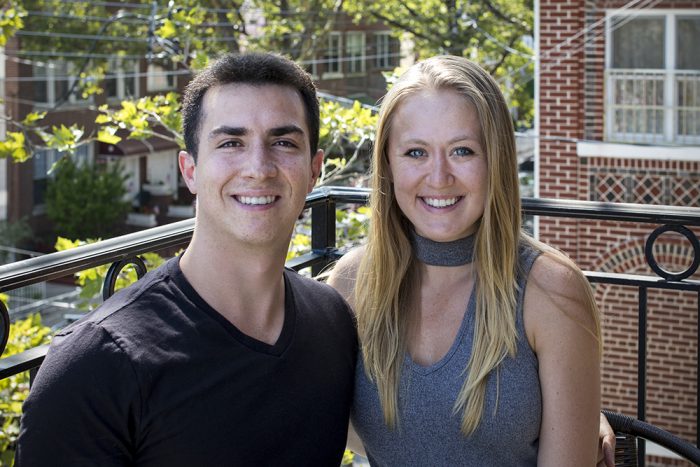 The ketogenic diet involves eating high fat, low carb meals. The diet is based on an increasing number of studies that show it is more effective than a high carb, low fat diet for weight loss and reducing risk factors for diabetes, heart diseases, stroke, Alzheimer's, epilepsy, and more.
The keto diet encourages eating fresh, whole foods like meat, fish, dairy, veggies, healthy fats and oils. It also promotes reducing processed and chemical-laden foods the Standard American Diet has been encouraging for decades.
Tasteaholics.com
Shortly after discovering the keto diet, young entrepreneurs Rami Abramov and Vicky Ushakova founded Tasteaholics.com, a healthy living resource which focuses on sugar-free, low carb recipes and ketogenic diet information. They had been eating a low carb diet for almost a year and in early 2015 decided to start Tasteaholics as a way to document their research and experiences as well as introduce more people to the diet. The site quickly became one of the largest low carb diet websites in the world with nearly a million monthly visitors and growing.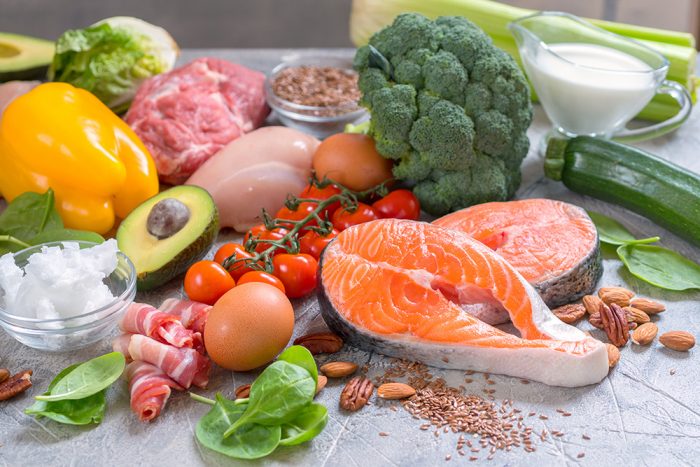 Keto in Five
When first starting the keto diet, Rami and Vicky experienced difficulty in finding quick and simple recipes. This experience helped them understand that simplicity and satisfaction with a diet are the two critical pieces needed for long-term success. By the first year of Tasteaholics.com, they had received hundreds of requests for simpler recipes which spurred the idea of creating a recipe resource that utilizes minimal ingredients and the effort to make success come easier with the ketogenic diet. By that point, they had gained the experience necessary to create their popular Keto in Five cookbook series.
Over the next year, the duo created Dinner in Five, Breakfast in Five and Lunch in Five, with each book containing 30 recipes using 5 common ingredients per recipe and containing up to 5 grams of net carbohydrates per serving.
---
---
Blueberry almond pancakes or sweet raspberry porridge for breakfast, savory French crepes or a meatball marinara bake for lunch, and a Mediterranean lamb and goat cheese burger or avocado lime salmon over riced cauliflower for dinner are just a few examples of the creative and delicious recipes available in the books.
The Keto in Five books are currently available in digital format only. They hope to have paperback format copies released soon.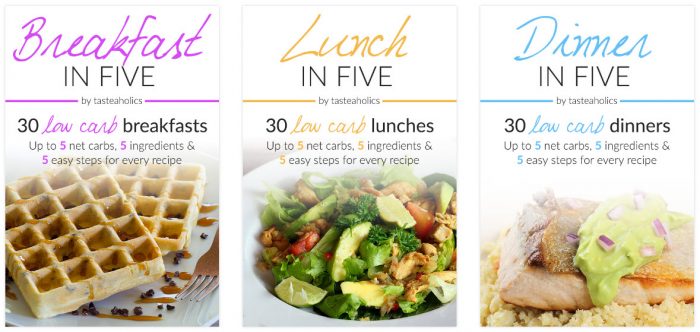 Challenges and Keys to Success
One of the biggest challenges for the duo was creating the content in the very beginning. Rami and Vicky's goal from the start was to become an all-in-one resource in the low carb niche. This would require laying a strong foundation of content in both article and recipe form. For the keto diet, most of the technical information is found within studies and required extensive reading and researching. They published approximately three recipes and one unique article per week during the first six months to lay down the foundation for the site.
Fast forward two and a half years later, Tasteaholics.com now has over 300 recipes and 50 articles and sees an average of 30,000 visitors per day. They attribute their success to their content and keyword optimization efforts; a critical factor in ranking high on search engine results. Their primary forms of monetization include the Keto in Five cookbook series and ad revenue.
Today, they are working on improving and expanding Total Keto Diet, their free Android app. They are currently building in a keto-centric macro tracker and bringing the app to iOS simultaneously, while keeping it as a free resource. Additionally, the two are launching physical low carb products and ingredients under a new brand called So Nourished over the next few months through Amazon.com.
Vicky and Rami's goal is to continue to expand into different sectors of the low carb industry and help accelerate the nutritional revolution.
About Tasteaholics
Tasteaholics.com, is a leading ketogenic diet (low carb diet) website, that provides information about the diet and hundreds of delicious low carb recipes to help with weight loss and health management.
The post These Entrepreneurs Are Helping to Accelerate the Keto Revolution appeared first on Home Business Magazine.
Click Here For Original Source Of The Article