With companies in the technologies sector in need of strong and influential leaders to help them grow and prosper, a certain business school has taken the reigns and made it their mission to foster the minds and talents of those passionate about IT, innovation and entrepreneurship. This school offers a one-year MBA, and during that time its cohort is encouraged to look to new horizons, untapped and unchartered waters in business. For forward-thinking individuals wanting to put their own unique stamp on the tech industry, and engage with start-ups rather than taking the route of the status quo, this graduate program is designed for them.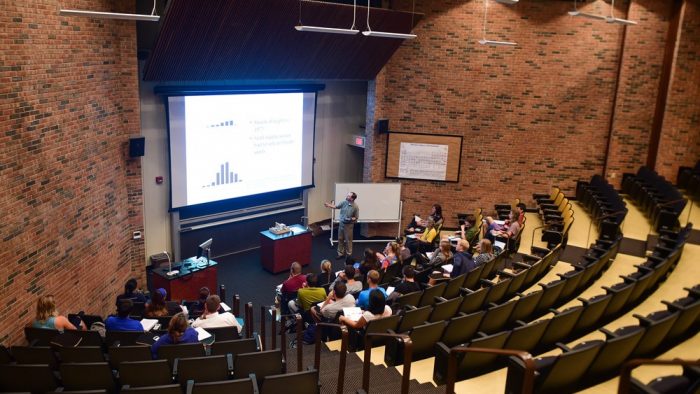 The Lazaridis School of Business & Economics has been instrumental to the growth and financial success of many innovators and has provided them with the mentorship, space and resources to get their business ideas off the ground. Apart from their MBA program, the school has also just accepted the second cohort for their scale-up program, which gives ten Canadian tech companies the chance to fast-track their growth by partnering with gurus and specialists from all over the globe. More locally, the start-ups that operate in the region of Waterloo where the school is situated will often provide internships to current students as they value the skills that the program's integrated core provides them with.
The school's founder, Mike Lazaridis, pioneered the smartphone market and helped usher BlackBerry into the spotlight. Eventually, thanks to his skills as a business luminary, the company expanded into one of Canada's biggest billion-dollar tech enterprises. It's his belief that while there is great competition in the business world, talent, research ability, and how much graduates are able to accomplish with every tool they're given is what makes the business students emerging from his institution forces to be reckoned with.
As a leader in innovative departments, programs, and degrees, they offer a one year MBA program in Waterloo as well as an MBA in entrepreneurship, and an MBA with co-op placement providing candidates with essential on-the-floor experience. To become a part of the school's exciting tech-savvy MBA community, prospective applicants should bear in mind that the deadline for all Waterloo-based programs is April 6th, 2018.
Requirements include a Bachelor's degree or equivalent plus a minimum B average during the applicant's final year of undergraduate studies, a minimum score of 550 on the GMAT test, academic and professional references, as well as two years of work experience prior to applying. Those whose primary language of study in undergrad was not English will be asked to take an English proficiency test to ensure that upon acceptance, no language barriers will create additional challenges to their finding success.
Innovation is vital to the country's economy and requires leaders that have knowledge and experience to spearhead companies forward. A type of mentorship is required that perhaps these leaders' forefathers were not always awarded. By pursuing graduate studies with a program that puts innovation at the forefront, graduates will be prepared for any curveballs these industries will throw their way.
Hundreds of Business Opportunities – Visit the Home Business EXPO
The post The Lazaridis School of Business & Economics – A Leader in Innovative Teaching appeared first on Home Business Magazine.
Click Here For Original Source Of The Article