The coronavirus pandemic has vastly changed the way corporations and business owners go about their business operations. In response to these difficult pandemic times, many business professionals and entrepreneurs are now working from home. Now, entrepreneurs and business owners find themselves spending more time within the walls of their home than ever before. With that said, one of the best things about working from home is that you have full control over your work environment.
Your work and living space should include a variety of pieces that reflect your interests, style, and taste. It is imperative to have the right products and décor around the house to create a comfortable and positive working environment. Below are products and home décor that all entrepreneurs and business owners should consider to have in their living space.
Company Spotlight – Swoon Rugs
When designing a home, it is important to decorate it with items tailored to your vision. For the entrepreneur, consider furnishing your home with sustainable/one of a kind finds from Swoon Rugs.
Top 10 Spaces from 2020
from swoonrugs.com
Swoon Rugs features an eclectic and trendy mix of vintage rugs, recently refinished vintage furniture, and vintage décor. Their collections are built around the idea that all good designs should be universal and sustainable. They offer a curated shopping experience featuring the highest quality of rugs and décor for your home. Consider the below one-of-a-kind home décor products to enrich your living space.
Brighten up your home with Swoon's gorgeous secondhand pillow covers. Add a splash of color to any room with the Kilim Pillow Cover 033. This pillow cover is constructed from a vintage kilim rug and comes in the colors green and purple. The cover also features a cotton canvas backing and a covered zipper. Additionally, this cover consists of wool and cotton, and is made in Turkey.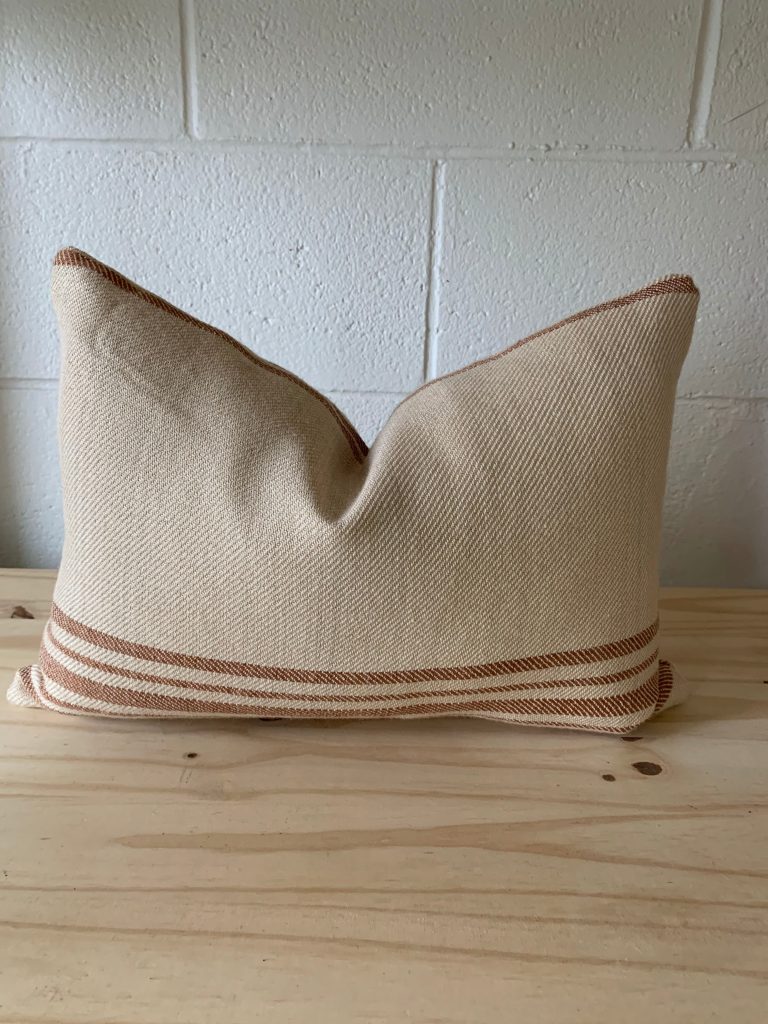 Another pillow cover to feature in your space is the stunning Rust + Ivory Striped Pillow 003. This pillow consists of ivory fabric with aesthetically pleasing rust stripes. The fabric for this pillow is made in Turkey and the pillow itself is made in the US. Don't shy away from mixing these pillow cover patterns into your home. Mixing in patterns instantly adds a level of texture and visual interest. Be sure to check out their whole collection of vintage and sustainable pillow covers as well to find the right fit for your home.
Buy now: $89.00 at https://swoonrugs.com/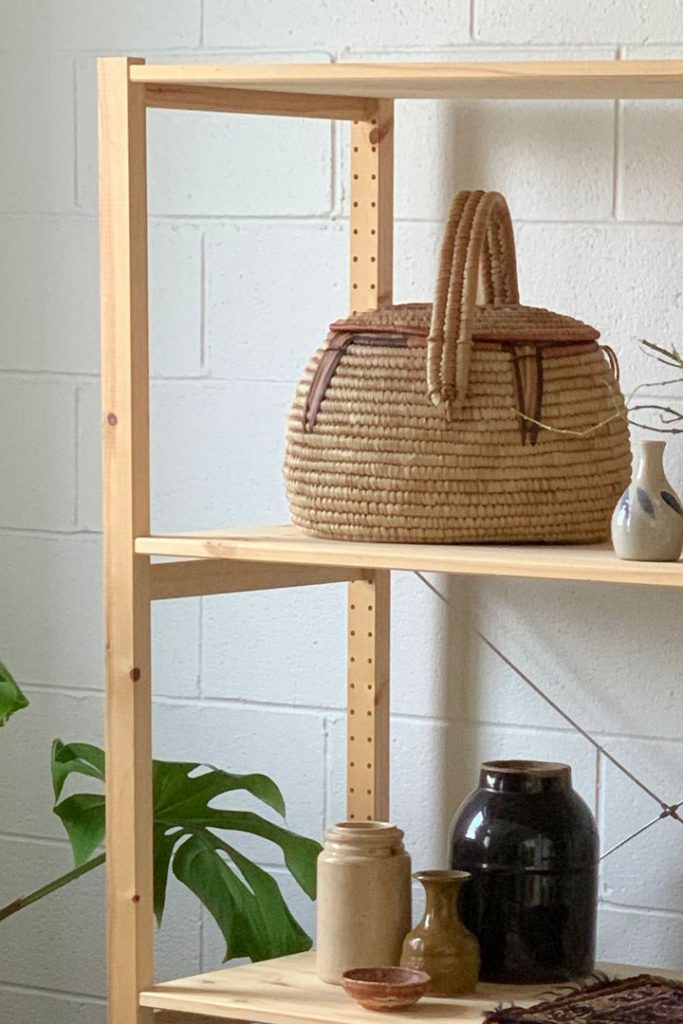 Another statement piece you can add to your home is the Vintage Basket with Lid. This vintage grass woven basket is subtle yet impactful.
Buy now: $39.00 at https://swoonrugs.com/
Additionally, consider adding a tiny rug to your home to add structure, design and balance. Swoon Rugs features a collection of vintage tiny rugs that are great for front doors and kitchen sinks. The rugs consist of hand knotted wool and come in a variety of colors and designs. Browse their collection of thick, thin, plush and vibrant tiny rugs to find the perfect one for your home. In addition, if you find yourself struggling to find the perfect rug, Swoon offers complimentary rug recommendations based on your space, style and rug needs. No matter the situation, you can ensure your design and style needs will be in good hands.
Palace Shot Ski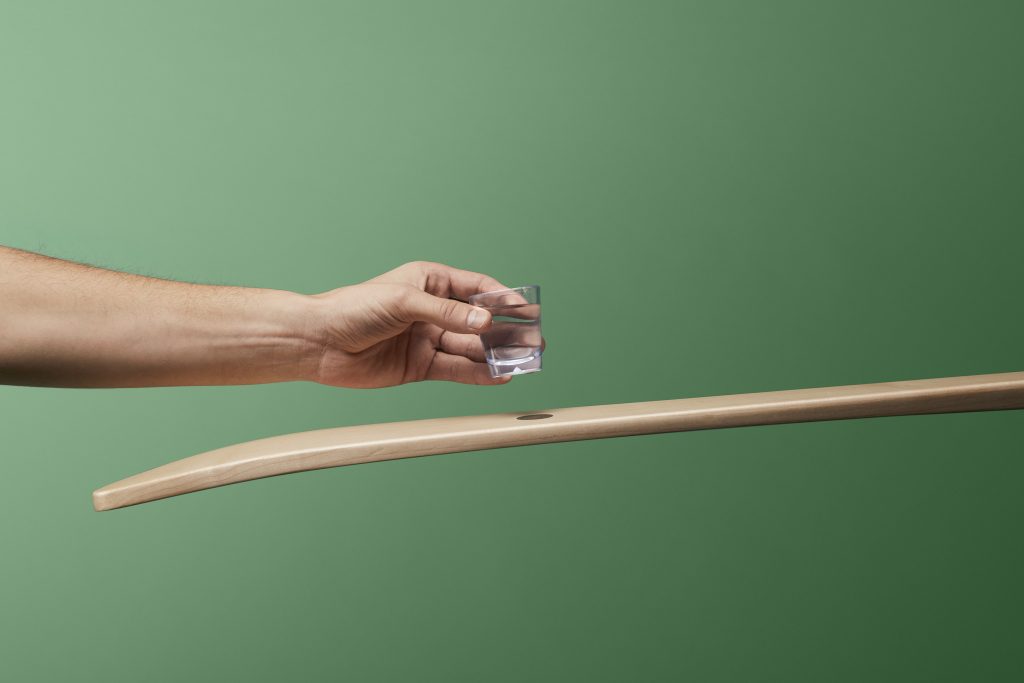 All great entrepreneurs should celebrate their team's accomplishments. And what better way to celebrate than with an unforgettable party with the finest spirits and party favors. As they say, a party is not complete without at least one memorable activity to bond one another.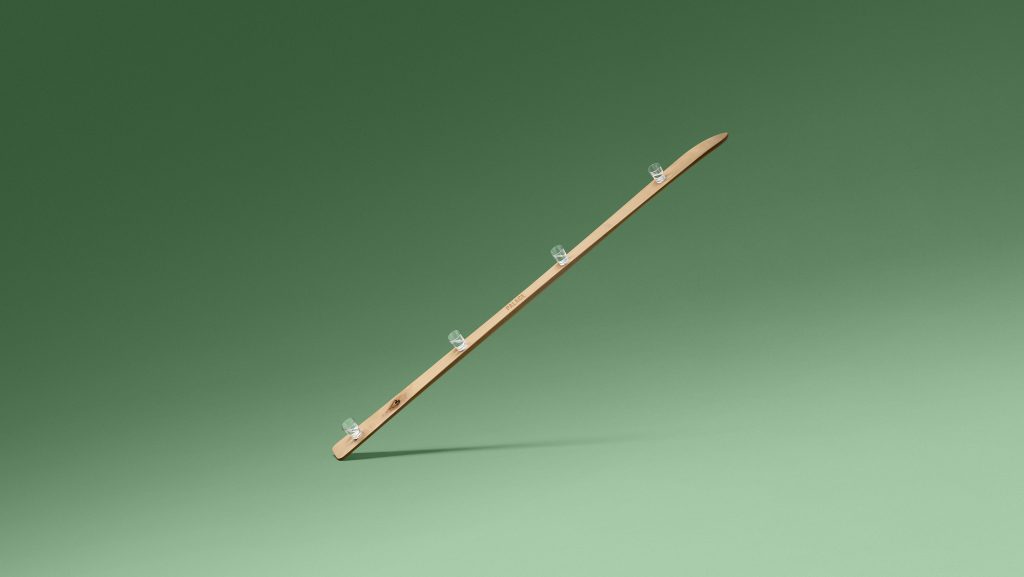 Elevate your party with products from PALACE, is a Toronto-based party goods company. Featuring The ShotSki, this product will take your gathering to a whole other level. Handcrafted from solid Ontario hardwood, the Shot Ski is perfectly proportioned and gorgeously grained. Each Shot Ski is 71 inches long and features four magnetized shot glasses to accommodate up to four adults. This item is the perfect way to bring people together and make memories. The Shot Ski is more than a ski. It's a team sport.
Buy Now: $300.00 at https://palace.one/
Cheery Designs
Studies show that adding color to your work from home space can boost your mental wellbeing. Add color and flair to your workspace with products from Cheery Designs. Cheery Designs features a variety of lively and whimsical products ranging from printed canvases, cards, apparel, accessories, phone cases, home décor, masks and more.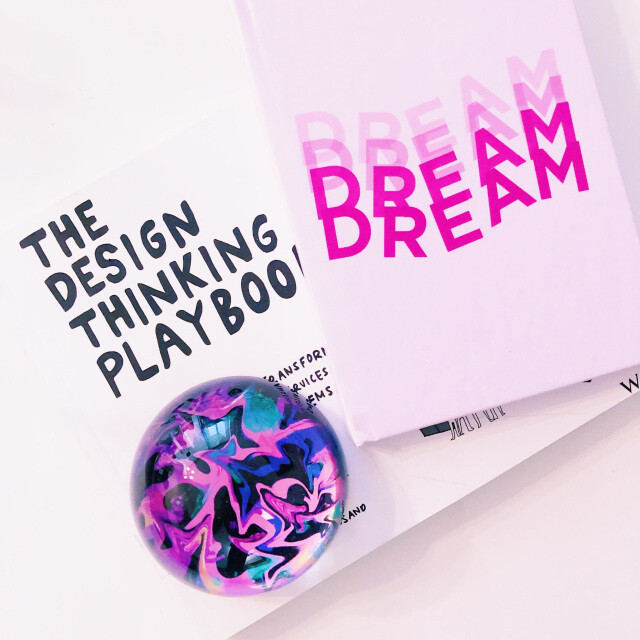 Brighten up your work space with their colorful and practical moody paperweight. This fun paperweight is almost like looking through a kaleidoscope. The swirls and coloring are different from each angle and catch the light and reflections at different times of day. The beautiful array of colors is sure to give you the mental boost you need.
Buy now: $50.00 at https://www.cheerydesigns.com/
Curated Museum Prints
Now is the time to add your personal touches such as framed art that bring you joy. Your space should also be a place where you want to spend time. When you create a home office that supports your daily functions, and is aesthetically pleasing to you, it will truly enhance the work you've set out to do in the world.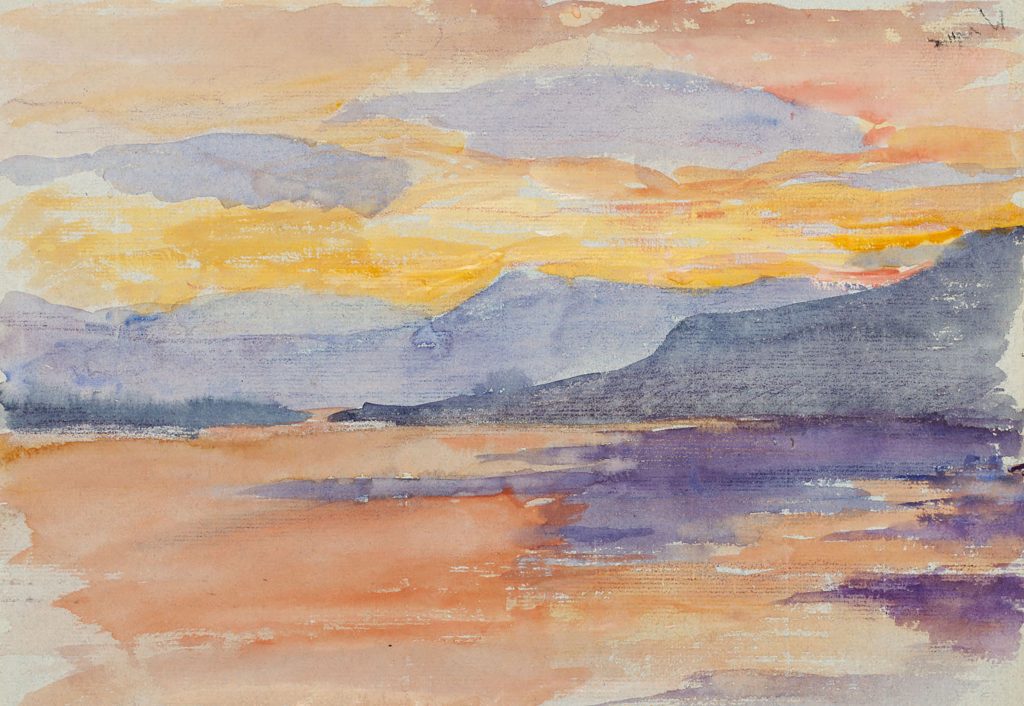 Consider decorating your home with gorgeous prints from Curated Museum Prints. Bring the mountain views to your home with this stunning Mountain Landscape in the Evening Sky watercolor print by Maria Wiik. This print is very aesthetically pleasing and adds the perfect slash of color.
Buy Now: $20.00 – $189.00 at https://curatedmuseumprints.com/
Add a splash of drama and taste to your home with the Three Black Horses print. This print is a 1936 paper and ink by renowned  Leo Gestel. This mesmerizing print depicts three black horses riding amongst each other. This is a truly unique piece and bound to spark those deep conversations.
Buy Now: $20.00 – $189.00 at https://curatedmuseumprints.com/
Company Spotlight – Pine and South
Designing a home with an entrepreneur in mind takes a keen understanding of the kind of home décor to include to create a successful and comfortable work space. For the entrepreneur, use key components from the newly launched furniture brand Pine & South for setting up a productive yet stylish home office space.
Pine & South offers high-end furniture and accessories for the way we work and live now. Always curated with quality in mind, their solutions are built to last and made to work. They feature the latest innovative, commercial-grade and design-given brands such as Andersen, Bernhardt Design, BuzziSpace, Carl Hansen & Søn, Design House Stockholm, Ferm Living, Hem and more to furnish your workspace. Browse through their exquisite and unique selection of office chairs, desks, storage, lighting, workplace products, sofas and lounge chairs, dining tables, and accessories for any of your business and workspace needs. Consider decorating your space with the sophisticated Grow Greenhouse Terrarium,  from the brand Design House Stockholm.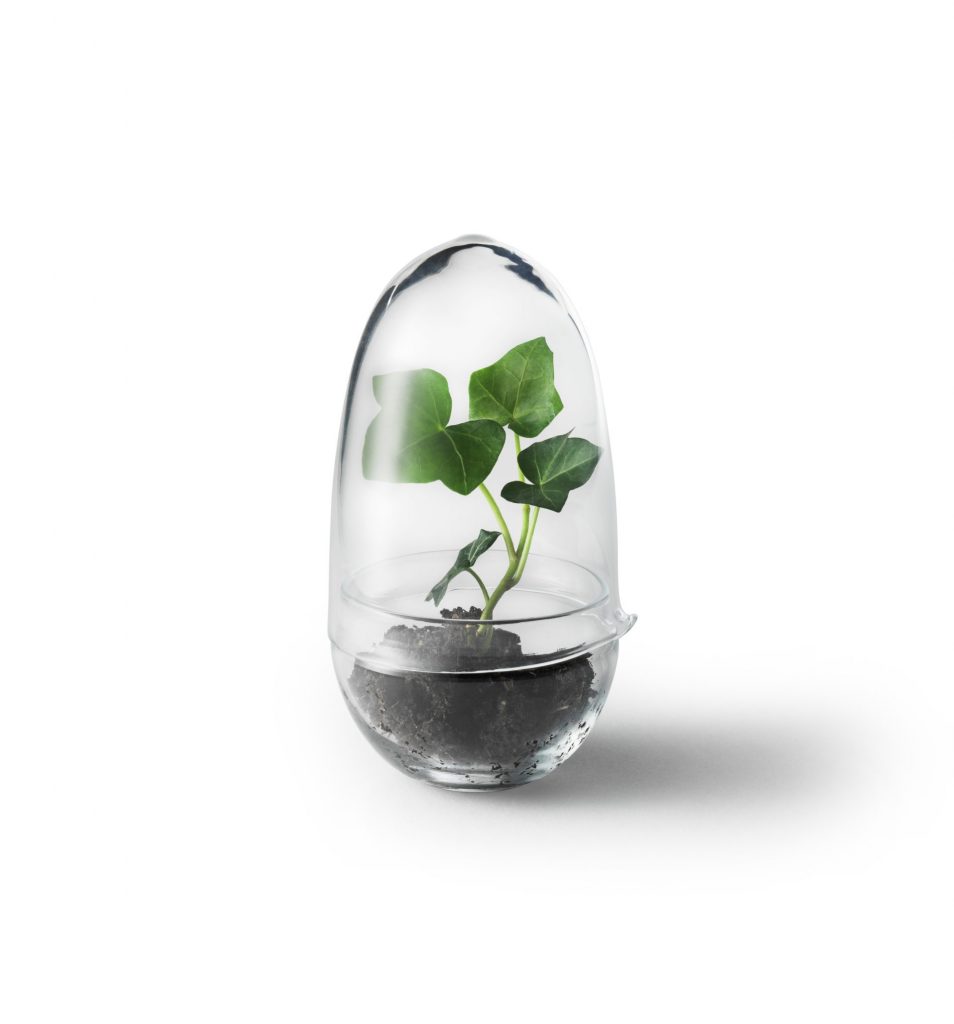 This terrarium is a must-have for any living space. It is proven that having plants around your house reduces stress and keeps your mind sharp. This product is a greenhouse for nature's smallest flowers, and a nursery for the plant's first stages of life. Caroline Wetterlings Grow is made of two glass parts. The bottom part holds the soil and the plant. The top part is a lid equipped with a spout, allowing it to be used as a watering can. It also functions as a valve that lets in air and regulates the moisture and temperature levels inside the greenhouse. Also to notate, this grow also features specialty hand-made glass. This piece is sure to spark feelings of joy and promote a sense of calm while you go about your day.
Buy now: $38.00 at https://pineandsouth.com/
Accessory Sets from Raymour &Flanigan
As we spend more time in our homes, our spaces should be as beautiful as they are functional. And every entrepreneur knows that perfection lies between design and functionality. Consider furnishing your home space with exquisite home accessory sets from Raymour & Flanigan.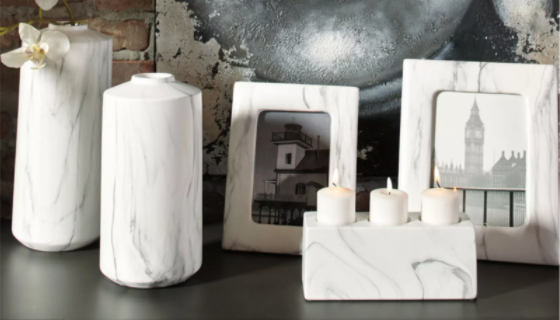 Raymour & Flanigan is your one-stop-shop for the latest trendy and chic furniture, lighting and mattress needs for your living room, bedroom, dining room, office, and more. Consider decorating your home space with one of their exclusive and gorgeous home accessory sets. These 5-piece sets can elevate any desk or table into an elegant home office with frames, candle holders and more.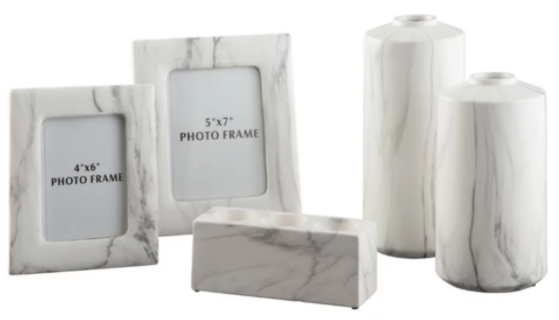 If you are going for more of a contemporary aesthetic, consider furnishing your home with the marble inspired Diogo Accessory Set.  The dark veins in the white faux marble design are truly eye catching. This set includes two picture frames, three vases and a candle holder made for ambrosial candles. Use this set to put your pictures and favorite florals on display around the house and light up the senses with 3 ambrosial candles in the candle holder. This piece will add a flair of sophistication and class  to any home.
Buy now: $124.95 at raymourflanigan.com/
America's Top Dog Model – Top Dog Mouse-pad
Any working from home entrepreneur needs the right tools to be successful and effective in their position. America's Top Dog Model Mouse-pad will add glamour and style to any entrepreneur's desk. Their black and white colors and pink accent is the sought after power combination of 2021. This mousepad also consists of high quality full-color printing with non-slip backing. In addition, this piece is durable, and consists of a dust and stain resistant cloth cover.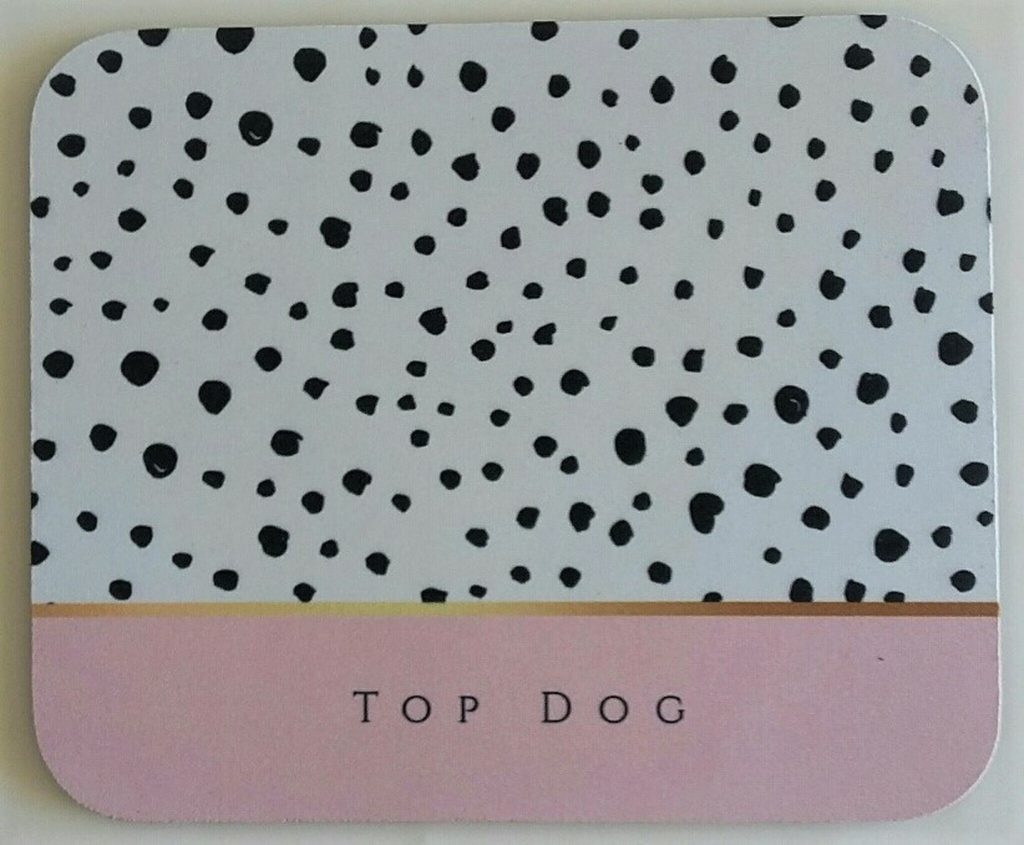 This important desk accessory will remind entrepreneurs they are the "Top Dog" when it comes to business! Our Top Dog Mouse pad is the only mouse you will want scurrying around. Be sure to check out this mouse pad and the whole Dressed Desk collection online at America's Top Dog Model today.
Buy now: $19.00 at https://shop.americastopdogmodel.com/
PMD Beauty – Clean Body
Self-care and establishing an adequate skincare routine is very important to any working professional. And Skincare is more than just your face, it's your body too! When you are away from your desk, one's health needs should be of the utmost priority. Introducing PMD Beauty, a premier beauty company offering smart beauty tools and skincare products. They offer a range of high-quality facial and body products to meet your skincare goals and needs. Consider adding the PMD Clean Body device to your skincare routine.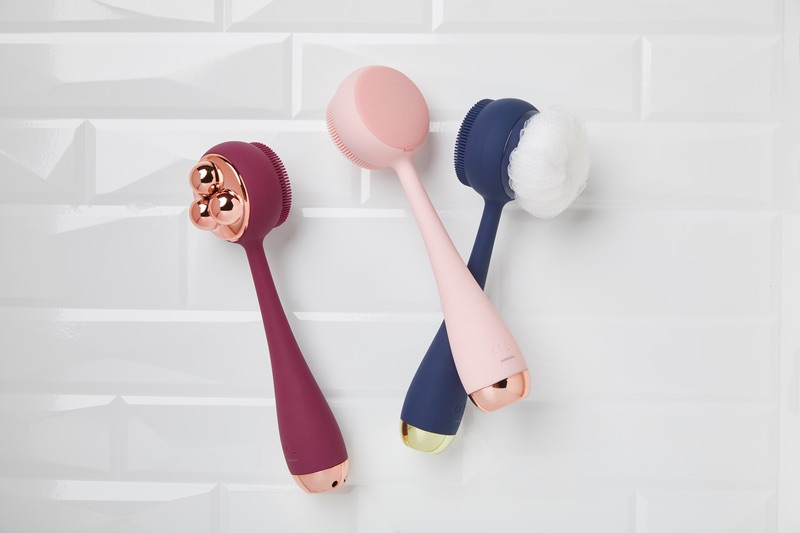 The Clean Body is similar to the Clean Pro facial device, but it's for your body! This powerful beauty comes with four customizable modes for cleansing (gentle vibration and intense vibration) and massaging (gentle pulsation and intense pulsation), along with three attachments for optimal use and relaxation (Relax Body Massager, Polish Aluminum Oxide Exfoliator & silverscrub

Silver-Infused Loofah). This product also features an ergonomic design, made of Ultra Hygienic Silicone, is 100% waterproof, and has a rechargeable battery. Additionally, it includes replaceable and interchangeable magnetic attachments and SonicGlow Technology to lift, firm and tone the skin. Benefits include reduced breakouts caused by accumulated sweat and debris, reduced number of ingrown hairs, deeper cleansing of the skin, and softer and smoother skin. Take your skincare routine to the next level with this sophisticated and innovative product.
Contact: shelbycara26@gmail.com
The post The Latest Products for the Entrepreneur appeared first on Home Business Magazine.
Click Here For Original Source Of The Article