Businesses that have employees are required to have a workers' compensation policy. Workers' compensation insurance provides wage replacement and medical benefits to employees who are injured or become ill in the course of their employment in exchange for relinquishment of the employee's right to sue their employer for tort of negligence.  The three major benefits under workers' comp are wage loss, medical treatment, and vocational rehabilitation. Worker's compensation also provides a certain range of liability protection for the employer.  In fact, some states require Worker's Comp Insurance coverage. So whether you're looking for a new workers' compensation policy or just want a better understanding of your existing coverage, it's a good idea to meet with your agent to discuss your coverage. The more you understand your policy and how it works, the better prepared you will be.
Here are 10 questions you should consider in regards to your workers compensation coverage on your new or existing policy: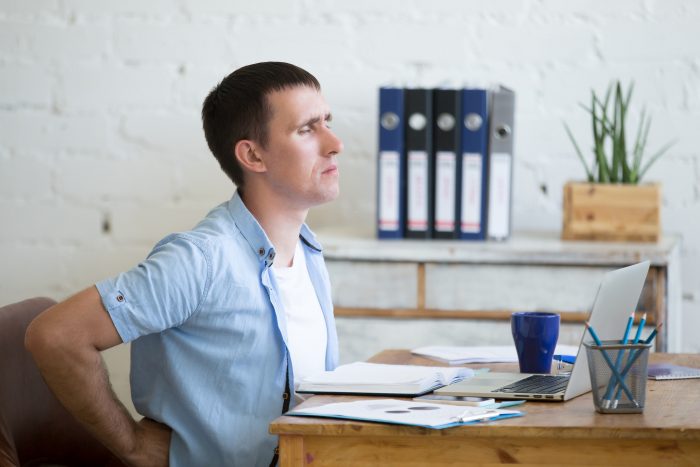 How do I choose the right coverage?
Whether this is your first question you ask, or the last, it's one of the most invaluable questions.  The answer you get from your insurance agent or broker today shouldn't be the same as the answer you got a year ago.  That's because workers' compensation is constantly changing due to many factors and changes in the Occupational Health and Safety Administration (OSHA) rules to even state and local elections. Your broker should have a depth of knowledge and commitment to your needs and educate you on the best policies to protect your business. Look for a broker or insurance agent who is both an expert agent and knowledgeable in your field of work. Your agent should understand workers' compensation requirements in the jurisdiction(s) where you conduct your business. And he/she should also be able to recommend ways to implement safety controls that can help lower your insurance premiums.
How do you handle workers' compensation claims and how will my employees be taken care of?
Every broker handles workers' compensation claims differently – either by a total hands off approach or by fully guiding you though the process. Before you have a claim raise the question of how your broker would process different and likely scenarios for your industry. How will your employees be taken care of and what details can you decide such as whether you select which doctor to see and where to go for care – or if your employee is able to make those choices.
How does workers' compensation insurance work in my state?
Each state has different laws determining the workers' compensation coverage, if any, that an employer must purchase and what benefits are available to injured workers. This question becomes extremely relevant if you are considering opening a location in another jurisdiction and/or have employees working in multiple states.
Can safety programs really impact my workers' compensation rates?
Several companies may offer discounts or "credits" to be applied towards your premium for existing safety programs. You may already have safety plans in place to mitigate the risk of work-related injuries – such as safety signage, ladder safety, appropriate protective gear and regular training – if you already take these simple steps, you might as well ask if you qualify for a safety program discount.
How is my existing rate determined?
Workers' compensation rates and classes provide a basis for calculating the policy premium. The base premium is the result of multiplying the appropriate rate per one hundred dollars of payroll. Every employee is assigned to a class within the company so that the rate correctly represents the type of work each employee performs. For example, a construction worker will likely experience very high rates, but the office manager at the same company will be calculated at a much lower rate due to the class being a much lower risk.
Since most states set the rates for worker's compensation, every broker or agent will be using the exact rates, which can be found on the state's workers' compensation website. The only difference is the proper categorization of workers, premium discounts, and the expense constant (a type of policy fee) charged by the company.  Previous accidents may also influence your rate – setting a sort of benchmark to determine how you are performing compared to other companies in your state and industry.
What's included in my plan?
Determine what's covered under your policy apart from the standard lost wages and medical costs for your employee. An example of additional coverage may include: litigation costs, loss of earnings,   costs for bonds and appeal bonds, interest on judgments, and so on.
Is my payroll listed correctly?
Particularly if you are renewing, verify that your agent is aware of the size of your staff and your payroll. Because the cost of your policy is linked to a percentage of your payroll, it's important that your payroll figure is accurate. Additionally, you don't want to have to write a "surprise" check to make up for the difference during the audit period.
What payment plan is fitting for my payroll?
If your payroll is constantly changing, whether monthly or seasonally you may want to ask about paying as you go. This prevents unpleasant surprises with payments. Your insurance agent needs to understand the flow of your business to provide you the best suitable option.
What happens when I'm audited? Ask you agent what he/she will need when you are audited. Will they conduct the audit over the phone, in-person or via mail? You want to be prepared – a typical audit will  often check business information, certificates of insurance, cash disbursements, employee records and payroll.
What's the reputation of the insurance company? Your broker can tell you if they're an A-rated company and how their reputation compares to others, so you'll know if you're doing business with a solid company.
Knowing what questions to ask in regards to your workers' compensation policy arms you with the information needed for choosing and paying for the right premium and/or when you have an injured employee ready to file a claim. Work with a broker/or agent who will answer your questions and share their knowledge to help you understand your coverage.
---
---
The post Ten Questions to Ask Your Workers' Compensation Agent appeared first on Home Business Magazine.
Click Here For Original Source Of The Article