Accounting is a necessary business task, but it's time consuming and stressful. Many businesses don't know that there are plenty of options beyond Intuit QuickBooks that can save you a lot of financial stress without spending a lot of money. Check out these six startups that make running an accounting department easier.
Smacc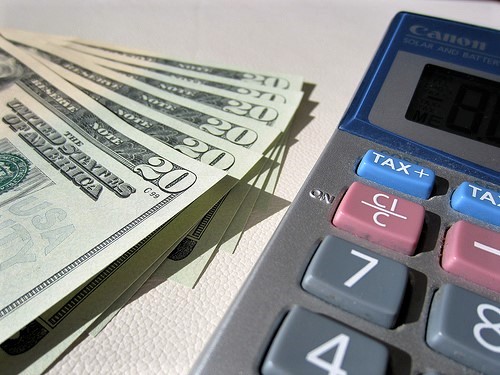 Smacc uses AI to automate accounting for businesses. The company takes receipts and turns them into machine-readable formats that are then encrypted for accounting departments. Smacc's system checks invoices for accuracy and even learns how to deal with frequent suppliers automatically. This saves accounting departments a lot of time. There are all sorts of cloud-based accounting and finance companies, but Smacc stands out for its automation integration.
Sol Partners
Sol Partners is a financial services company that helps startups and established businesses with new product launches, predictive risk/fraud monitoring, back office servicing platforms, and risk analytics. This is made possible because of Sol Partner's smart executives and the software the company uses. For instance, Sol Partners uses Fintech to track data, speed up accounting processes, and handle payments. Sol Partners is a great place to turn for accounting consulting.
Xero
Xero is an excellent accounting software solution for small businesses that don't have a lot of money to spend on financial tasks. It's an alternative to QuickBooks that's easy to learn and just as versatile. The company has already secured more than 500 thousand clients and is growing daily. Xero wants to become the go-to accounting software for all business-related financial tasks, and the company stands out for its real-time view of cash flow that's secured in the cloud. With Xero, your company can reconcile fast and process invoices and quotes with ease.
Audit File
Auditing is how businesses keep their accounting departments in check. Audit File streamlines the audit process for CPAs and other financial professionals. It's a great tool to help companies perform more efficient reviews and audits without worrisome or clunky software.
inDinero
inDinero handles bookkeeping, payroll, taxes, and benefits to free up time for business owners. Along with all of these back office functions, the company provides financial tools and data to help your small business grow. The company has easy-to-use software that can be integrated across platforms and it's more affordable than most competitors in the industry. inDinero can manage your books and take all the stress out of handling business finances.
Wave
Wave is a cloud-based software company that handles practically all financial tasks for your business. It's backed by Charles River Ventures and has raised over $10 million to perfect its software. Wave takes care of accounting, invoicing, payroll, and payments and changes the way that accounting departments work. The company has also integrated financial tools to handle your entire portfolio, making Wave a one-stop shop for business owners.
Your business won't be able to skip the accounting process, but you can choose a company that makes the process easier. Before turning to Quickbooks, look into the benefits of the companies listed here. You have more options than you think.
---
---
The post Startups That Make Running an Accounting Department Easier appeared first on Home Business Magazine.
Click Here For Original Source Of The Article