Home Business Magazine Online
After a long two years, Indio's most renowned country music festival event was back and better than ever. Returning to its Empire Polo Club stomping grounds, country music's hottest music festival definitely made up for time lost these past two years. With around 80,000-plus-attendees at this years festival held in Indio, California, Stagecoach 2022 absolutely delivered a boot stomping, dust-kicking up good time for country music lovers all around!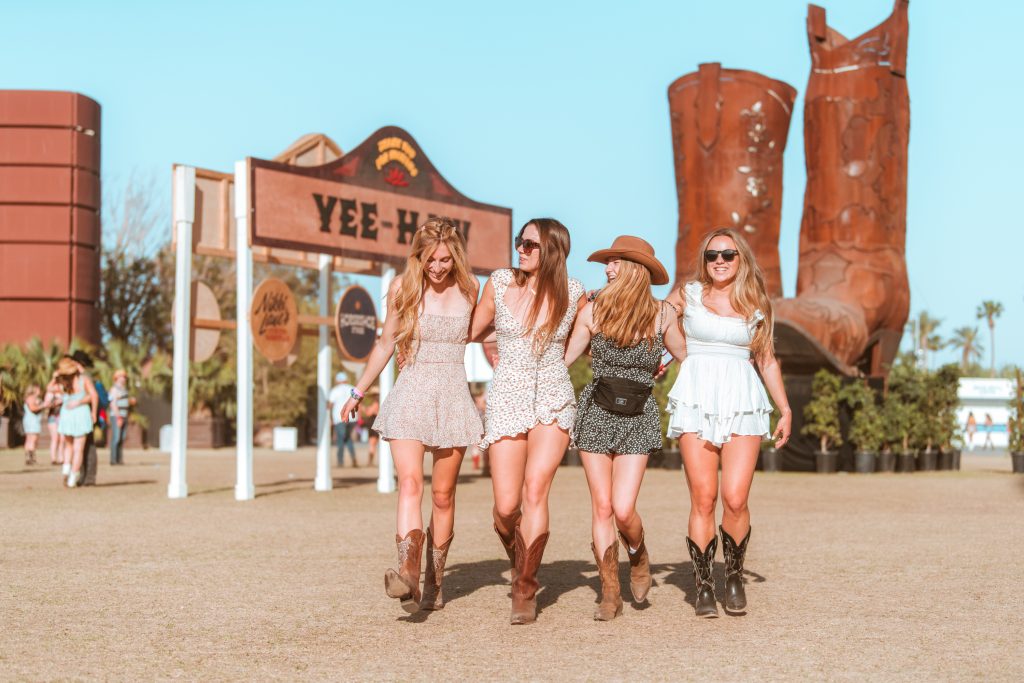 Presented by Goldenvoice, Stagecoach's 2022 stacked star-studded lineup included all of country's most famous and rising stars, including notable headliners and fan favorites Carrie Underwood, Luke Combs, Orville Peck, Thomas Rhett, Maren Morris, Brothers Osborne, and Lee Brice. Diplo returned this year to close the festival out with a Sunday night ravey-country dance party, Late Night in Palomino.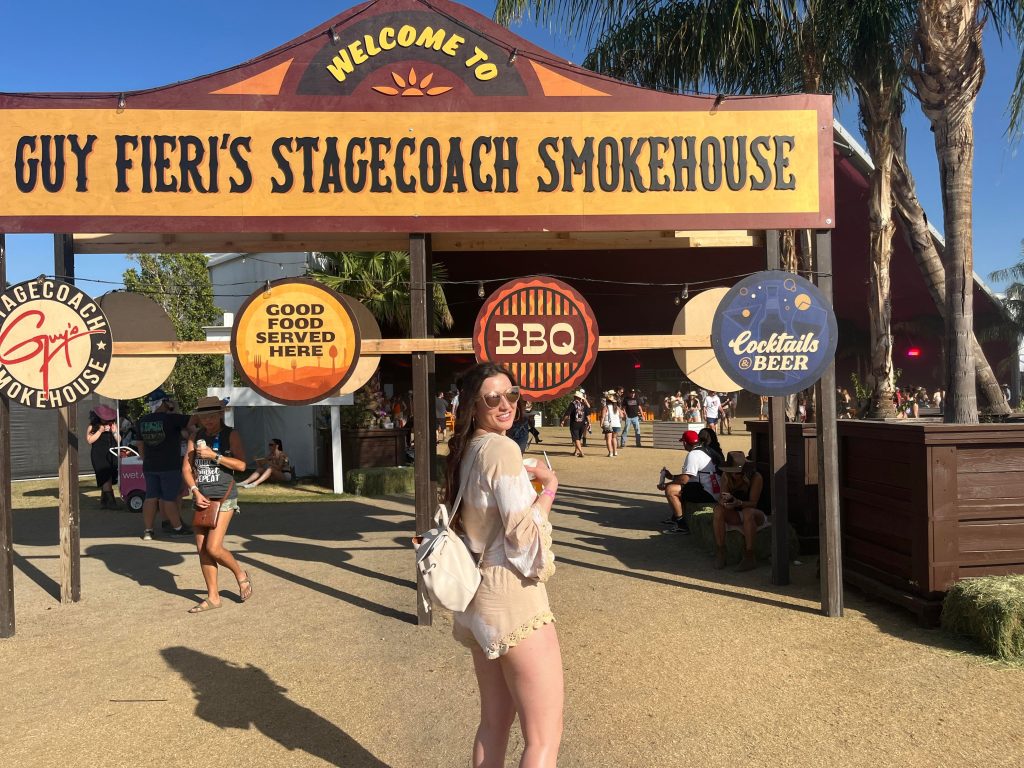 Other exciting highlights of Stagecoach featured an exciting live BBQ demonstration from everyone's favorite "Flavortown" chef, Guy Fieri. The famed inventive culinary artist brought back Guy's Stagecoach Smokehouse to do live demonstrations with special musical guests, such as LOCASH, and serve up the nation's most delicious and tender BBQ food for the pitmaster connoisseurs around.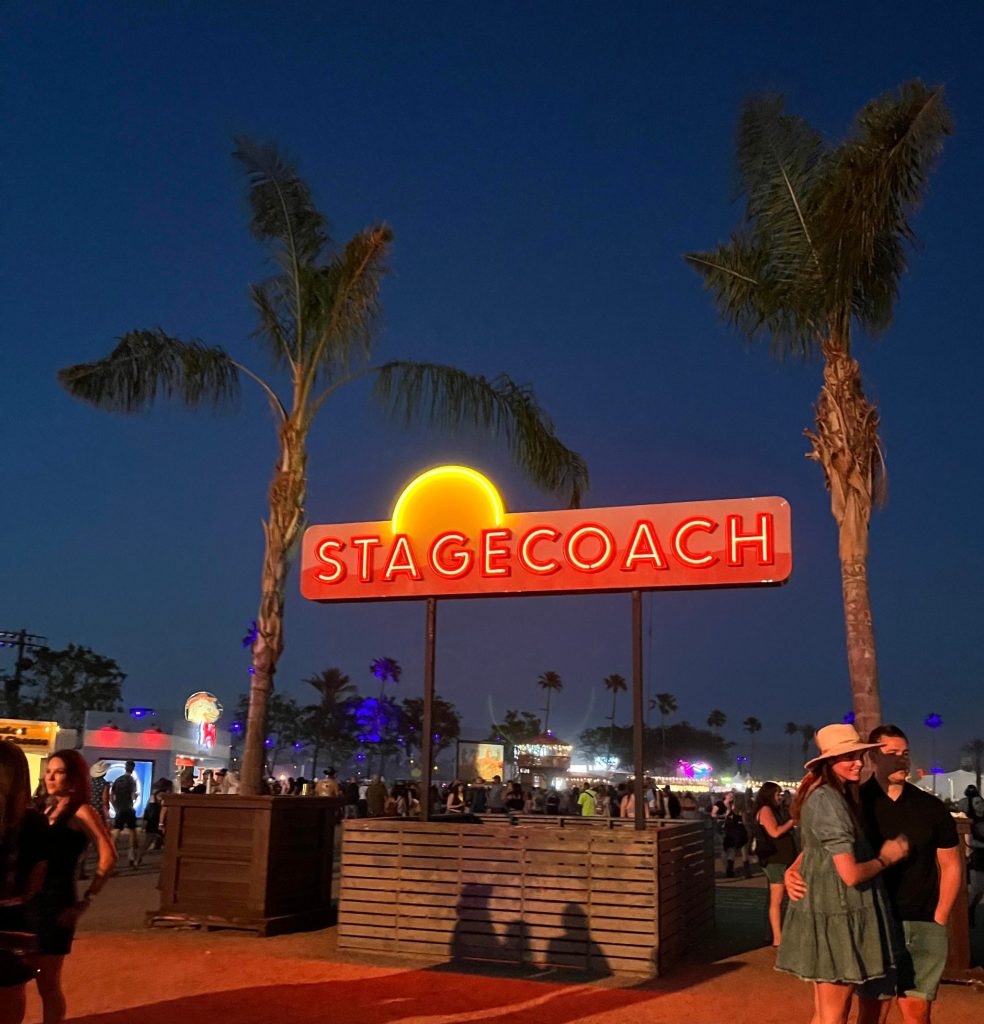 Stagecoach started Day 1 with a flurry of colorful cowboy boots, country attire, and fun! The theme of Day 1 was Gingham Style, encouraging attendees to adorn their finest checks, plaids and all that gingham goodness. While festivalgoers were adorning their cutest country attire and Gingham style, they had the chance to interact with all the different brand sponsors of the event. Sponsors and vendors of the festival marketed their brands and products by providing a unique experience with interactive onsite activations for the festivalgoers. Sponsors of this event were well known and influential brands including American Express, Angry Orchard, Bud Light Seltzer, Coca-Cola, For Love & Country, Golden Road Brewing, IKON Pass, Ironclad Performance Wear, JuneShine, Liquid I.V., Malibu, Marriott Bonvoy, Monster Energy, Postmates, Robert Mondavi, RV Share, SHEIN, Sirius XM, T-Mobile, Toyota, UCLA Health, Wet N Wild, and YouTube. These amazing sponsors provided their own inimitable pop-ups and opportunities to get involved and promote the product to the Stagecoach consumers.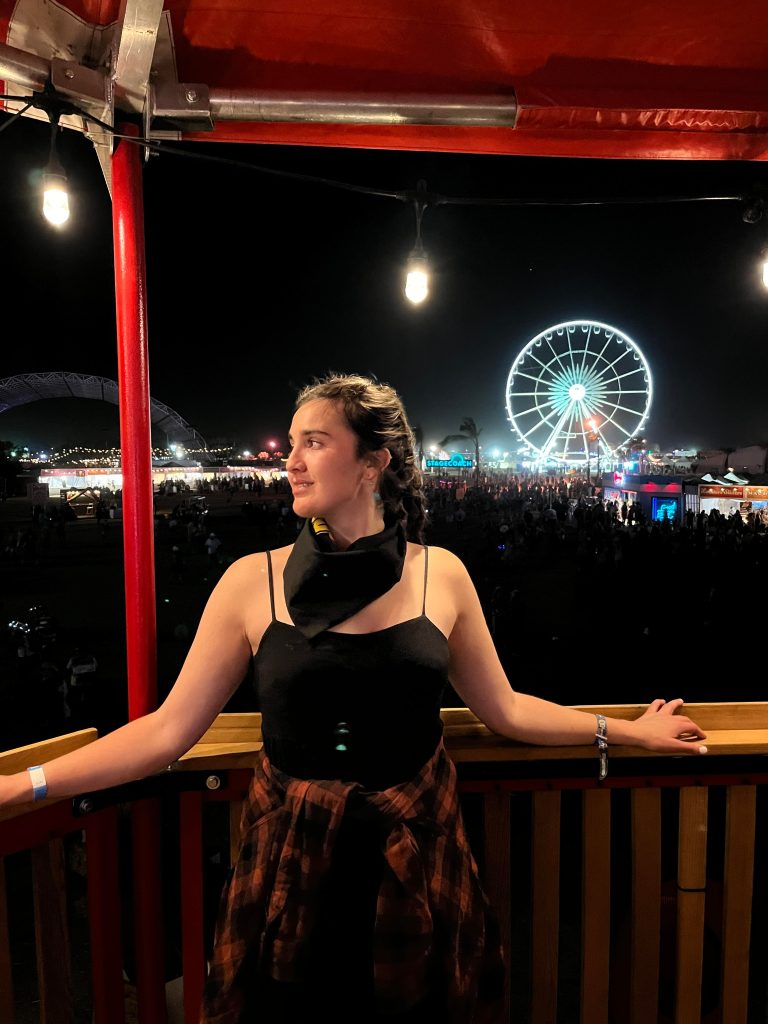 Along with partnerships with generous sponsors, music festivals provide a special platform for small businesses, brands, and other companies to promote their products and services across various channels through the use of social media across various channels and interactive brand awareness. Stagecoach especially caters to businesses whose niche lies within country and western markets. Within the festival grounds was a local marketplace, as well as the much-awaited marketplace, Nikki Lane Marketplace, for specialty and western-themed business to sell and market their products to the festival demographic. This marketplace specialized in sales of cowboy boots, cowboy and western attire, and more!
The marketplace highlighted many specialist items and apparel shops, such as Bandit Brand, High Class Hillbilly, Lone Hawk Hats, Honeywood, Midnight Rider, and others that capitalized on the opportunity to cater their products to this country music appreciating clientele.
ANGRY ORCHARD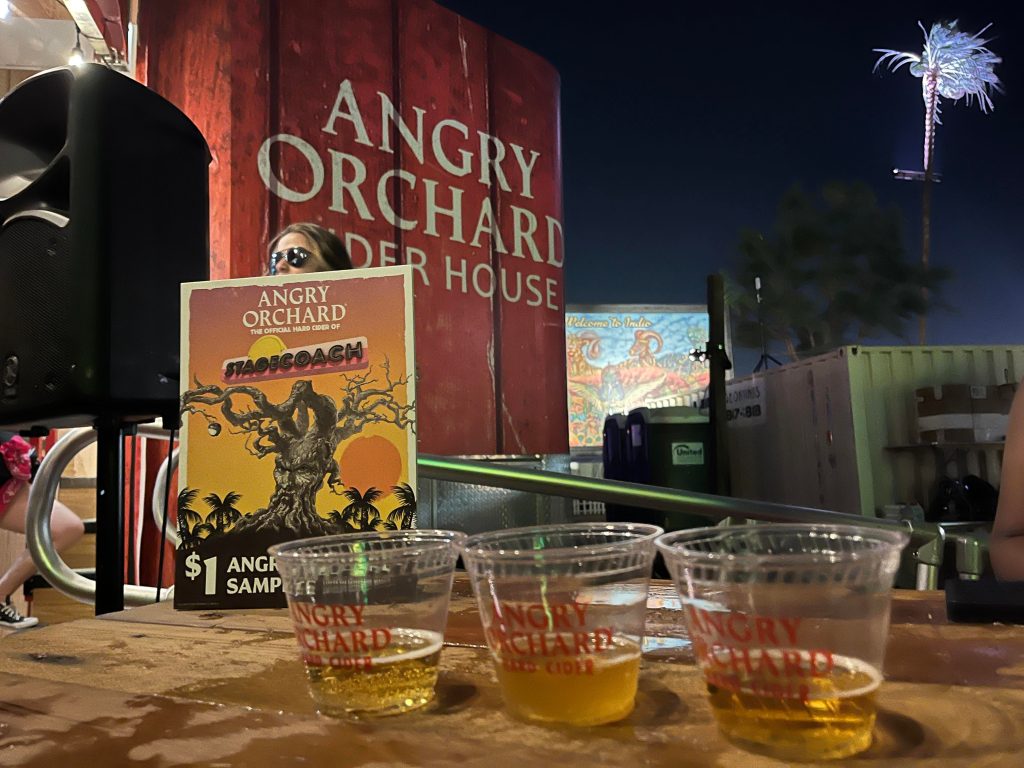 Angry Orchard providing a very exciting activation that featured the fabulous Angry Orchard Tree. Festival goers had the opportunity to purchase $1 dollar samples of three types of angry orchard ciders and could go to the second level of the activation to lookout across the festival grounds. Ciders and views for days
MALIBU RUM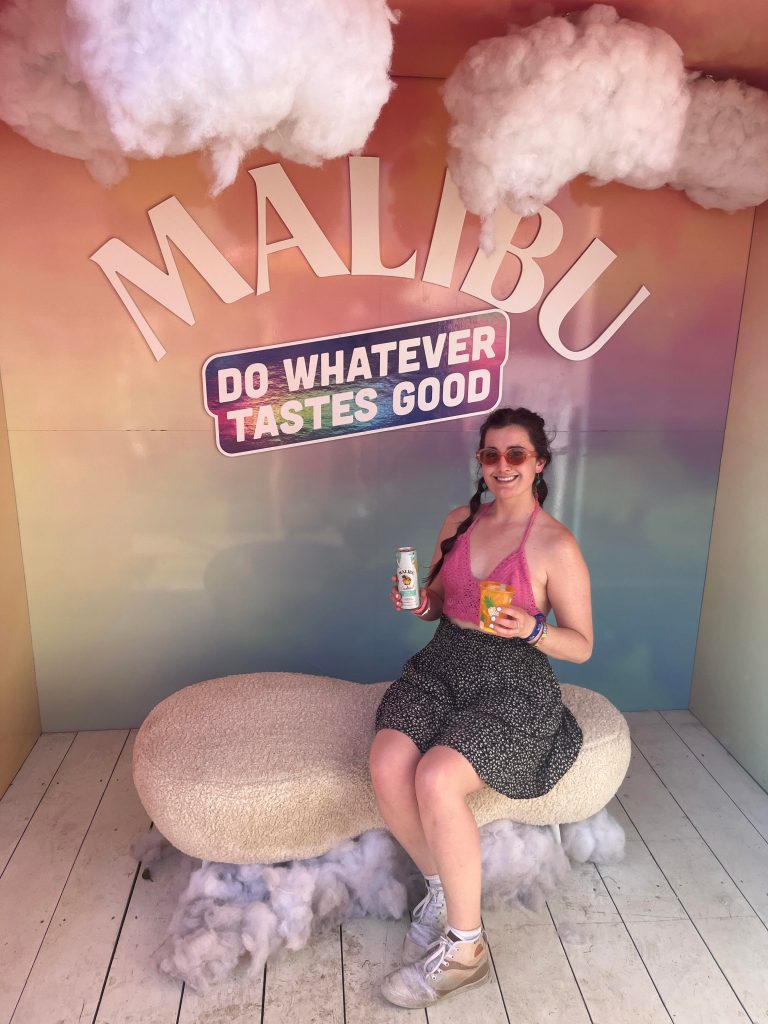 Another well known sponsor Malibu Rum returned with their exciting Malibu Tent. Inspiration for the tent comes from their latest spot titled "Welcome to Malibu," which reimagines Malibu as more than just a rum, but as a place where you step into a hyperreal world where everyone is unplugged and can unabashedly embrace the things they love – because life's too short not to Do Whatever Tastes Good! Walking through the portal, you are transported to a 3-D island oasis paradise. This experience featured an interactive cloud room for photos, a Pineapple Bar for cocktails on draft and frozen, and refreshing Malibu cocktails in a can. Perfect way to cool down from the strong Southern California sun.
JUNESHINE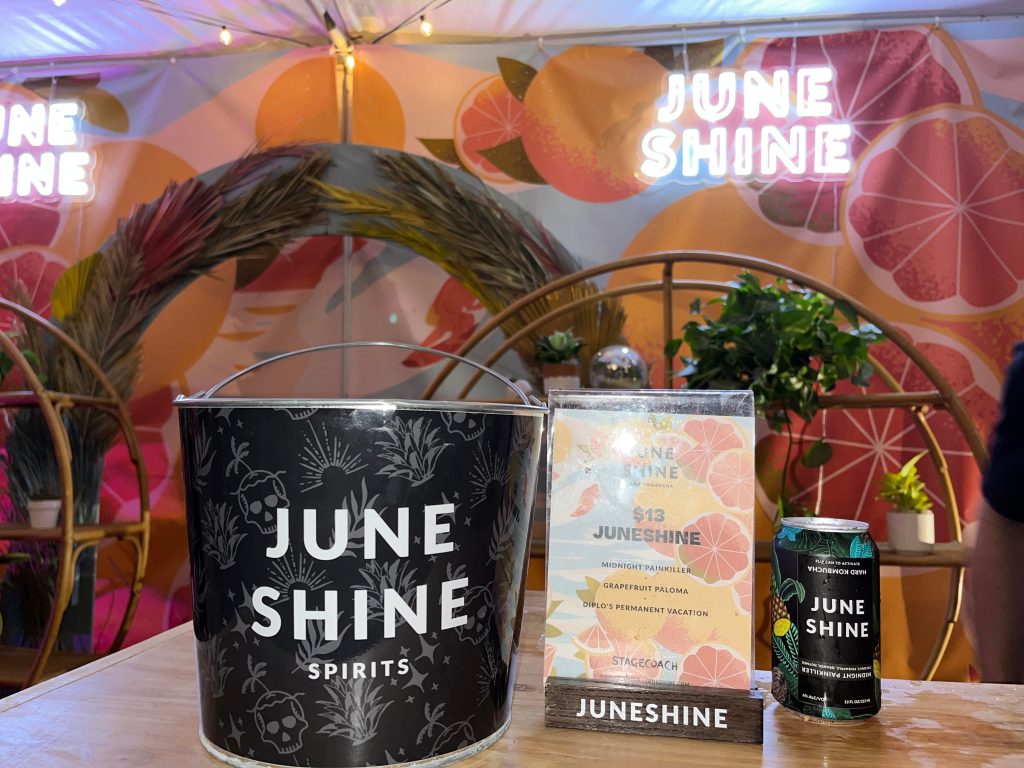 New sponsor JuneShine arrived and settled right in with its fun colorful JuneShine Oasis experience. This experience featured Friday and Sunday happy hours with country music stars Midland and Diplo, an interactive Booch Pong Tournament, and three types of JuneShine Hard Kombucha. We tried the Midnight Painkiller and a Diplo themed Kombucha called Diplo's Permanent Vacation. Those hard kombuchas kept us hydrated all festival weekend.
LIQUID I.V.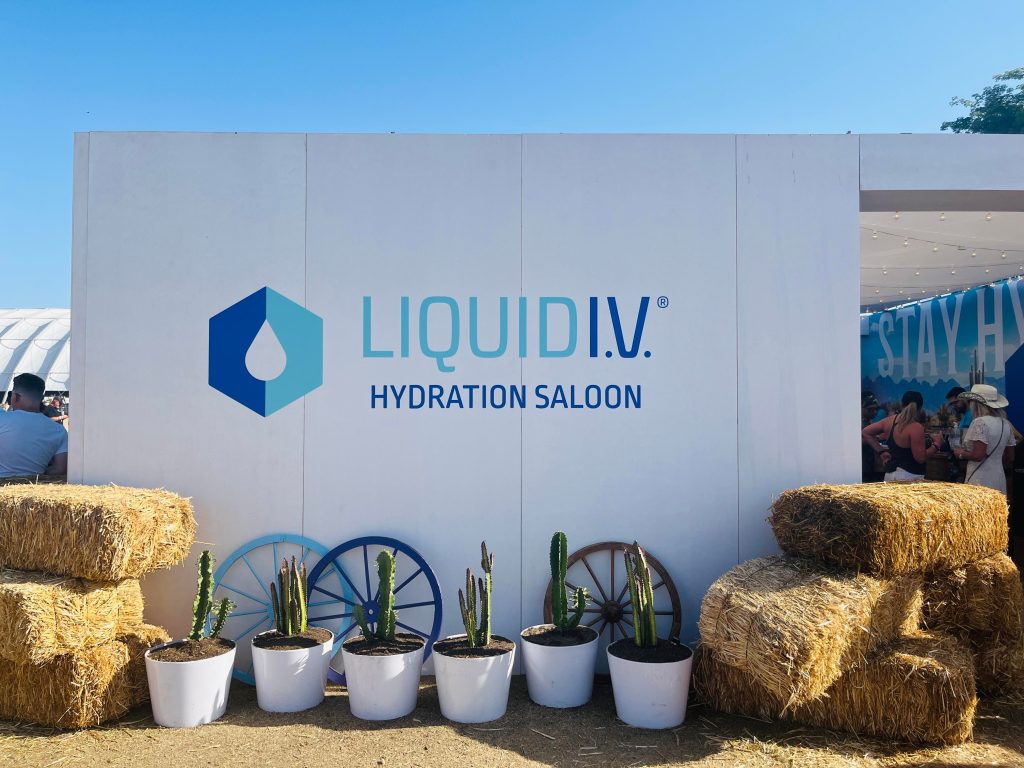 Another amazing sponsor of this years Stagecoach was Liquid IV, a non-GMO electrolyte drink mix powered by Cellular Transport Technology (CTT)®️ to deliver hydration to the bloodstream faster and more efficiently than water alone. Liquid I.V. kept the festival goers hydrated with samples of there passion fruit and lime liquid IV packets. Along with samples, they featured a photo opportunity to post showing off the Liquid IV brand. The sample packets of Liquid I.V were key in replenishing those essential vitamins and electrolytes lost throughout the weekend of dancing, sunshine, and cocktails.
We also had the pleasure of watching and dancing to our favorite country singers at the various stages throughout the festival.
Main Stage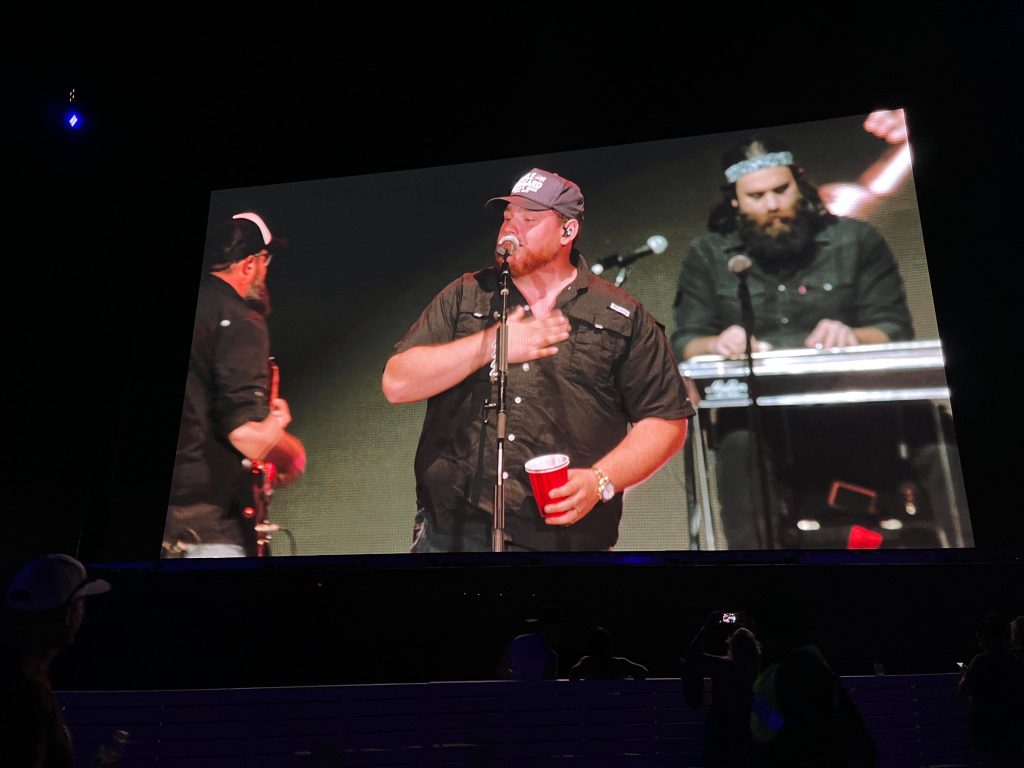 We were dazzled by the headliners at the Main Stage at Stagecoach. We first watched Maren Morris belt out her debut hit "Hallejuah," and "Middle." Then, we watched Thomas Rhett sing crowd favorites such as "  ". Saturday night, we listened to the country queen herself, Carrie Underwood, dominate the stage. She sang old time hits such as Jesus Take the Wheel and finished with everyones favorite "Before He Cheats." And lastly, we watched Luke Combs close out the main stage with everyones favorite party song "Beer Never Broke My Heart."
Honkytown Dance Hall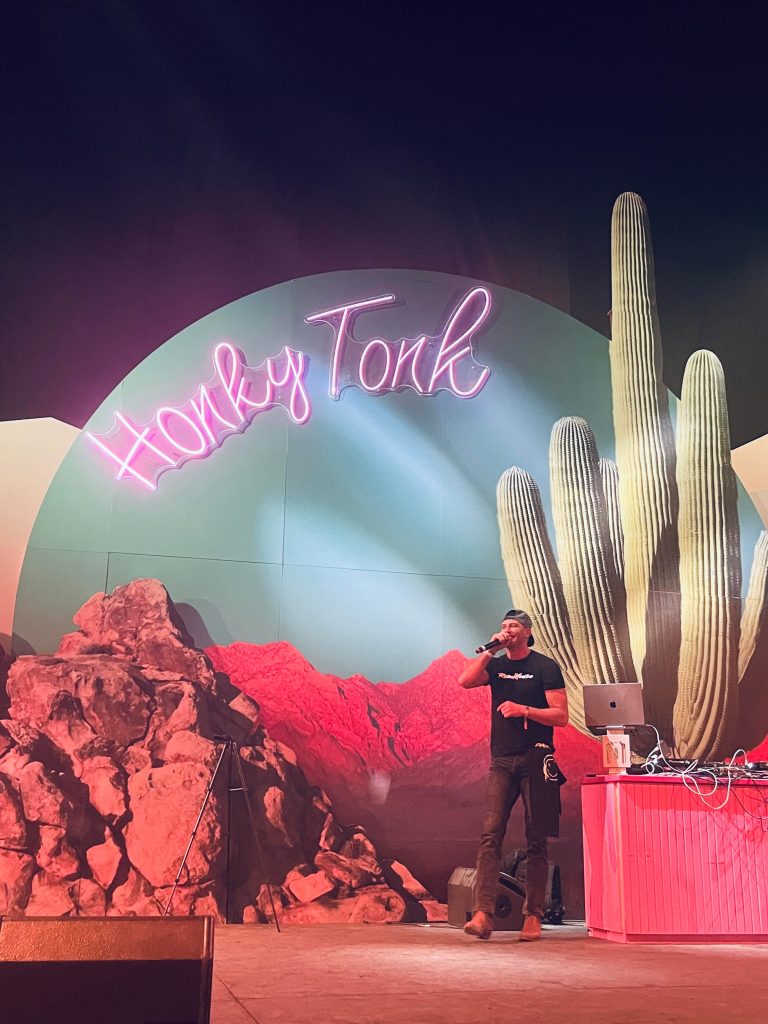 The honkytown Dance Hall returned with some of the hottest and up and coming DJs to spin tracks all night long. Bachelor Nation favorite turned DJ and podcast host Blake Hortsmann brought the energy and fun Saturday night to over 4000 festival attendees. He kept the crowd moving with his twist on classic 90s and early 2000s hits. I don't think our feet stopped moving the two hours he played.
Palomino Stage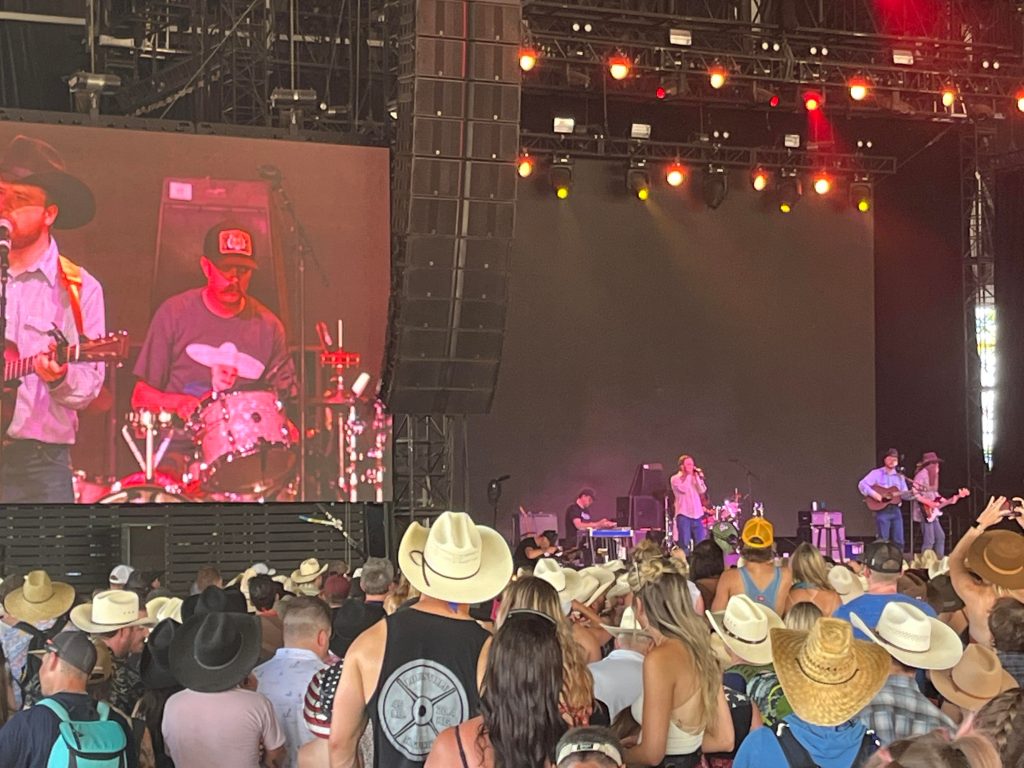 We also had the pleasure of watching country legend Tanya Tucker and outlaw country star Colter Wall at the infamous Palomino Stage. Tanya Tucker charmed the crowd with fan favorite hits such as "Delta Dawn" and charming the crowd with a Facetime call to Brandi Carlisle. Colter Wall, country's favorite outlaw country singer mesmerized the crowd with his deep baritone tunes. He sang crowd favorites Cowpoke and Sleeping on the Blacktop.
Home Business Magazine got an exclusive interview with up and coming Nashville country music star Jesse Labelle. When Jesse heard he was selected to perform at the infamous Stagecoach festival, Jesse Labelle decided to do a series of events titled "On The Road To Stagecoach." Jesse Labelle was also the only indy artist on the three day bill of a country-music packed festival. We learned more about Jesse and how he got into the industry and his motivations behind becoming a singer.
What was your motivation for becoming a singer?
"For one, my grandmother was a recording artist. Her being up on stage is actually how my grandparents met, so you could say that being a singer is the reason I exist. As early as I can remember I was a performer and singing has been a part of my life since I was a young child. As a child it was camp musicals, and in high school I started listening to records and joining bands just to get the chance to perform live. More than anything its always been about connecting with people."
How did you get started in this industry?
When I was in grade 5 I had my band enter a local talent contest with a song i had written which we recorded and we won! This gave me an idea that perhaps I wasn't a terrible songwriter, so I kept at it and years later in high school, through some really great luck, or what I would call fate,  met a writer in my town who had a lot of success in the business. He took me under his wing and it led to having music I wrote play on the radio. As soon as I learned that this was an actual job, I was hooked and never looked back.
Do you have any side projects?
Aside from taking care of my dog and learning how to golf, the music business keep me too busy to have any.
How do you market yourself or your business?
I have an incredible manager and she has built a support team around me that helps fuel todays digitally led business model.
What advice do you have for aspiring entrepreneurs or people in the entertainment industry?
Be yourself in whatever you do. There is already one of everyone else in the world out there, and God made you who you are for a reason. Be that person and no one else. And outwork your competition, because there's always someone out there with the same or more drive than you have.
Do you have any future plans for future music or any other festivals coming up?
I am writing and recording all the time. I have more new music ready to be released than ever before. After playing Stagecoach this weekend the band and I are excited to get back out on the road and take this new music across the US.
We wish Jesse Labelle much success with his future endeavors and cannot wait to see what is in store for him this coming year and festivals to come.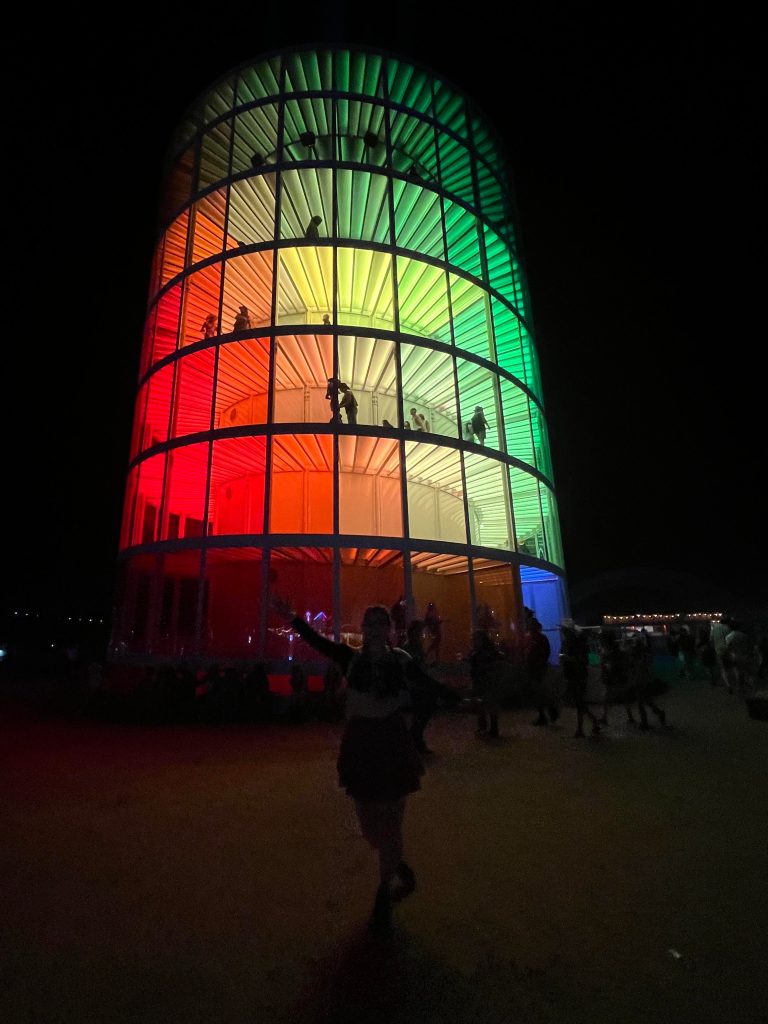 Stagecoach 2022 truly fulfilled its duty delivering a fun-filled weekend full of excitement, smile lines, endless iconic Ferris wheel photo opportunities, sunshine (and some sunburns) and unforgettable memories. We certainly brought the dust up and back home with us and we look forward to coming back in the future to experience more.
The post Stagecoach 2022: Country's Hottest Music Festival Returns appeared first on Home Business Magazine.
Click Here For Original Source Of The Article