Mompreneur Offers Estate Home Business and Start Up Consulting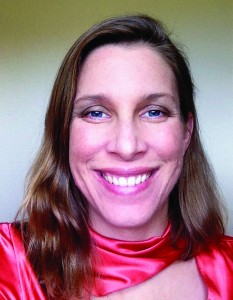 By Home Business Magazine
Entering the antique and estate sale industries can be intimidating, but the right person can develop the required appraisal, marketing, and business management skills by consulting with "The Estate Mama."
While pregnant with her first daughter in 2011, mompreneur Lisa Kroese moved with her husband from Pennsylvania to California. They discovered that they spent thousands of dollars moving their things, many of which were broken or did not fit with the house they chose. With the money they would have made selling their furniture instead, they could have furnished their home and saved a lot of stress. Her inspiration for an estates sales company sparked, and Experts Estates LLC hit the market.
Lisa began her lean startup home business when her baby was 4 months old, and she landed her first client within weeks of her launch. "The first thing I did was put together a very affordable but well-written website and I started getting called for consults," she shares. "Now I get referrals from Realtors, past clients and customers who shop at my sales. We advertise in the local phone book too."
Half of her sales are from living estates, and the other half are often executors or heirs to an estate. According to Lisa, "There can be a perception that you have to have a huge fancy home with antiques for an estate liquidator to help you, but in reality average middle class homes are full of things that people need and will buy." Demand for estate liquidation services are high and the estate sale industry is booming.
Though she had the honor of handling the estate of Elaine and Jack Palance, Lisa considers Experts Estates' greatest business achievement to be her team. "I often have an estate sale booked every weekend for eight weeks straight, and without an honest and trustworthy team that I can rely on, I would never see my husband or my kids," she says.
Lisa loves the energy and flexibility she gets working from home. "I don't have to commute and if I wanted to plan 5 vacations a year, I could." Her Estate Sale Start Up kit is available as a digital download on Etsy. Visit http://expertestates.com and www.estatefushion.com. HBM
The post Sell Home Goods with "The Estate Mama" appeared first on Home Business Magazine.
Click Here For Original Source Of The Article