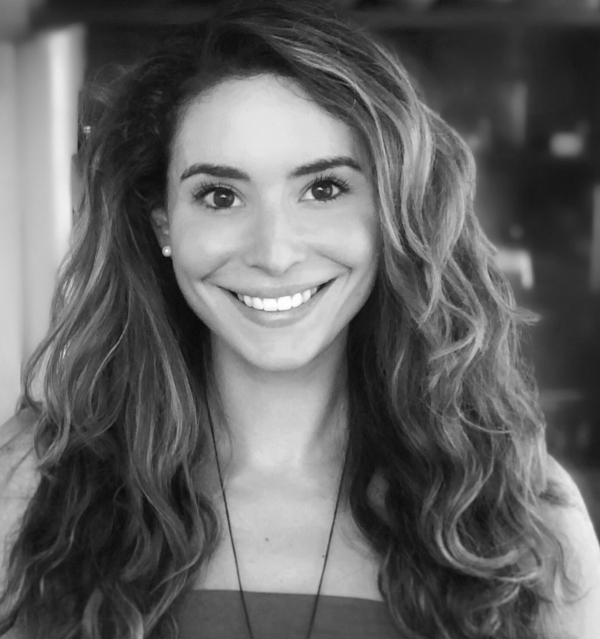 HBM: Can you briefly walk us through your story — how you started and how you got to where you are today?
SB: "My story started nearly 11 years ago, when I was a student with poor eating habits and a busy schedule. I stumbled upon the concept of plant-based eating, initially for environmental and ethical reasons, and the positive health ramifications were absolutely incredible. I became an early riser, I developed a consistent exercise routine, my studies improved, my brain fog cleared up, I suddenly lost my dependency on caffeine, and most importantly, I felt amazing. I ended up changing my field of study in order to learn how to truly help others optimize their life and navigate the world of nutrition science.
I graduated from the University of Westminster in London, UK, in 2014 and I have been helping others optimize their lifestyle and better understand the link between diet and disease ever since. Over the years, I took additional courses to expand my culinary skills, fusing my love for plant-based recipe creation with the latest research on preventing and even reversing major diseases with dietary change. Fast forward to today, alongside my fellow Co-Founders, Serial Tech Entrepreneur Charles Michael Yim and 3-Star Michelin Chef Dominique Crenn, I am thrilled to culminate all of these skills in my role as Chief Nutritionist and Co-Founder of VitaBowl, a plant-based superfood company creating delicious and truly nutritious bowls, snack bites, and an upcoming protein-packed green juice."

HBM: Has it been a smooth road? If not, what were some of the struggles?

SB: "Along the way? One of the first struggles we faced at VitaBowl was, like many other businesses, adapting to ever-changing industry needs due to the COVID-19 crisis. Offices abruptly closed in March and most did not reopen, causing us to lose many of our initial contracts. This turned out to be an exciting turning point for the company, however, as we pivoted to offering our food to a sector that arguably needs it most: healthcare. We are thrilled to say that our bowls are now available at UCLA Health locations, including Ronald Regan and Santa Monica Hospitals. Providing hardworking staff with the option to nourish their bodies and fuel themselves through long and intensive shifts is extremely fulfilling, and the feedback has been amazing."
HBM: Tell us about your business/company.
SB: "VitaBowl's ethos is all centered around the notion that 'Food Is Medicine'–what we consume on a daily basis can either propel us to a higher standard of health, or pave the way for disease later in life. Unfortunately, it can often be hard to find on-the-go food options that have truly pure ingredients (and also are filling and taste good!). Our mission has always been to fill that gap in the market by providing meals, snacks, and juices that are enticing, affordable, and of high nutrient value."
HBM: What do you do, what do you specialize in, what are you known for, etc.?
SB: "I am a Public Health Nutritionist with extensive experience in the field of plant-based nutrition, preventative lifestyle education, and meal creation. I also have a plant-based travel blog and Instagram page @sarahbrandow, as well as a Belize-based nonprofit centered around emergency feeding programs and nutrition education, as well as permaculture. I have been fortunate enough to work with clients in 10 different countries, both in-person and online, and now I am known for being a co-founder of VitaBowl, an incredible company with a mission to change the food landscape in California and beyond."

HBM: What are your plans for the near future?
SB: "For now, I am focused on expanding VitaBowl into the East Coast with the help of our passionate team. We are also launching the VitaLife podcast, where I plan to interview major thought leaders in the field of health, nutrition, wellness, and lifestyle. Our first guest is Dr. Joel Kahn, America's Healthy Heart Doc, and a pioneer and change-maker in the field of plant-based and lifestyle medicine. I also hope to continue educating people about the importance of taking care of ourselves with key lifestyle changes, and food."
The post Sarah Brandow of VitaBowl on Balancing Healthy Living, Life and Work During COVID-19 appeared first on Home Business Magazine.
Click Here For Original Source Of The Article