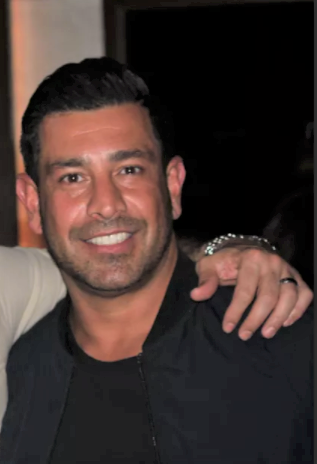 If you have not heard of Richie Hosein you have not done your research. Richie Hosein, a long island native, has always had an eye for business. Richie Hosein is an influential entrepreneur and an advisor and as of lately everything he touches has been on fire! Hosein has experience in many different industries including hospitality, music, technology and medical fields. When it comes to starting, expanding or refurbishing a business Richie Hosein is the one to look to. As far as Hosein's success goes he believes that teamwork goes a long way in the workplace, for he thanks his college football coach Joe Delgais for teaching him all about importance and success when working together as a cohesive unit.
---
---
Richie Hosein has effectively built his presence in the hospitality and music industries. He as of now is a Managing Partner of Exit Hospitality Group, LLC and the Co-Founder of celebrity hot spot and nightlife scene, A.M. Southampton. Hosein created A.M. Southampton during the summer of 2016. He anticipates A.M. to expand into other nightlife capitals including New York City, Las Vegas, Miami and other worldwide venues. In addition, Hosein joined the managing group for The Janes, an all-girl band that performed at the 2016 VH1 Save The Music After Party at A.M Southampton. Recently, Hosein has joined Heads Music, an independent music label started by Madeline Nelson as its VP of Business Development. He is effectively working on developing artists and is looking to pursue TV and Radio opportunities. Hosein stated, "Taking on the role as Vice President of Business Development, I am not only looking to innovate but transform the music industry. This collaboration is bringing a team of music industry experts and I'm excited to be a part of the future. One of my passion projects is The Janes Life and collaborating with a musical genius such as Wyclef Jean, is inspiring and epic, I'm looking forward to it."
He has had flourishing endeavors in the medical industry as well. Hosein is currently the President of TRE Medical, a top medical device sales consultancy. TRE Medical works with Independent Sales Reps representing the medical device, pharmaceutical, and biotech businesses. "We have helped over thousands of Healthcare clinicians and major hospitals worldwide bridge the gap between education and technology. We are the leader in technology and sales consulting in the healthcare arena. Changing through technological advances the way Hospitals, Medical offices, and Doctor's practice medicine." In 13 years, Hosein has transformed TRE Medical as one of today's best medical technology consultants in the nation.
Previously, Hosein has worked for Pfizer, one of the premier biopharmaceutical companies in the world. Pfizer has a leading portfolio of medicines and products that support well being, prevention, treatment, and cures for different illnesses. Hosein was granted the Vice President Cabinet Award for being the organization's top sales representative, and furthermore got a comparable honor at Empire Surgical where he was reliably one of the top deals reps in the nation.
This year Hosein is launching Baseline Health Management LLC. Baseline Health provides health and wellness programs exclusively for the workplace. They provide access to private healthcare services in order for consumers to be proactive with their health. Baseline Health has also created an online wellness software to manage and track health at the member's convenience. Aiming to be the company that transforms the healthcare industry, Baseline Health Management offers many services to improve people's health and well-being and to reduce the rising cost of healthcare. Hosein stated, "The greatest gift you can give your loved ones is the gift of good health. That's why we're developing a platform to make getting your physical and routine check up more convenient for everyone."
From music to medicine, Hosein also has an eye for investments. He runs Exit Partners LLC, which acquires income by owning value in the organizations it puts resources into, for example, innovation, business, and hospitality ventures.
Hosein attributes his prosperity to "providing the best products and services, treating his employees better than they have been treated before, and providing his investors with solid, residual returns on their money." This philosophy has permitted him to create a few multi-million dollar organizations and persistently hold the best ability. In order to allow future entrepreneurs to follow in Hosein's footsteps, every year Hosein's high school honors his continuous success and gives out a Rich Hosein Athletic Scholarship to future pioneers that show initiative abilities both physically and scholastically. Every year, Hosein also donates to the athletic department of his alma mater St. John's University.
Finally, Hosein is passionate about supporting his community in Long Island, New York. He supports different nearby non-benefits, for example, Urban Tech, a New York City association that helps underprivileged kids with constrained access to technology. Richie Hosein is perceived as a capable business visionary, counselor, and philanthropist. To learn more about Hosein, richiehosein.com.
The post Richie Hosein: The Ultimate Businessman appeared first on Home Business Magazine.
Click Here For Original Source Of The Article