Thinking about getting into the real estate business? Or maybe expanding your already existing one?
Maybe you see flipping houses as a good financial investment.
It is also possible that you watched those house makeover shows and thought it might be an interesting project.
And it could be all of that, but it is not just fun and games — it is a serious business.
Flipping a house definitely is not an impossible mission, but it does require a well-thought-out strategy.
Done correctly, it could be a very smart real estate investment and even a potentially lucrative career.
Here are some useful, easy-to-follow guidelines for flipping a house and making a profit in today's competitive marketplace.
A plan
First things first, you need to make a business plan. It does not necessarily have to be a detailed and strict plan, but you do need to establish a loose structure that you can follow along the way.
That means you should think about project scope such as timeline (including a deadline) and calculating your budget.
The budget
It might seem like it is too early to think about the budget at this point in the process, but it is not. There are a few things to consider before you even find a house you are interested in buying.
Why exactly is this? Well, for starters, buying a house isn't your only expense.
Besides the cost of the house itself, you should take into consideration the cost of the contractors, materials, insurance, utilities, and even a marketing strategy.
As you can see, it adds up.
Once you picked out the house, you can maybe refine your budget up to a point.
If you are approaching this whole project for the first time, as a beginner, do your research. You might also want to consult a professional. Getting an estimate right at the start can save you a lot of effort, time, and maybe even money.
The timeline
Setting an approximate time frame for the work is important as well.
Make sure you calculate enough time for all the work, repairs, and renovations required. Try to think about any possible delays and hold-ups (chances are, they will happen).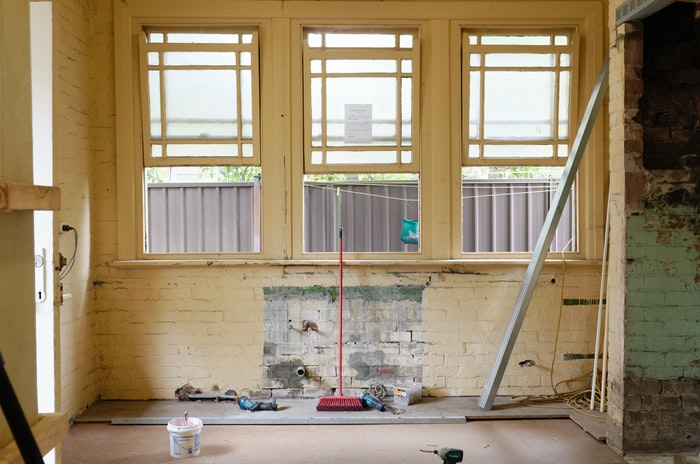 Of course, things do not always go so smoothly, but you should do your best to stick to the timeline you have previously set as much as possible.
Even though the timeline might vary from project to project, on average, it should take 4 to 6 months.
Finances
At this step, you should get your finances in order. Having a well-thought-out financial plan and revised monetary status from the start might save you a lot of trouble further down the road.
No matter how small the project is, it will require proper funding. So an appropriate strategy must be in place and you should be aware of your financial capabilities, but also limitations and restrictions at every step.
Luckily, there are numerous funding strategies when starting your own business. You just need to choose the right option for you.
Finding the right house
It takes a keen eye and a bit of practice to recognize a good house to flip. Not every property can be made into a profitable venture.
Here are some factors to help you find the perfect house to flip:
Of course, always aim for the price that is below the market value. The less you spend, the larger profit you will be able to collect.
Location, location, location! That is another thing you should consider when looking for the right property. The better the location, the easier it will be to sell the house (and for a larger profit as well).
Inspect the condition of the house. Try not to get the property that requires major work. Maybe it will provide you with more creative freedom, but that also means a lot more expenses. You can hire a professional inspector to make sure you haven't overlooked something.
As you can see by these factors when buying a house you should always have in mind just how much profit you can make.
Contractors
Whatever the condition of the house might be, some repairs are going to be inevitable.
In order to meet your deadline and fit within your budget, finding the right kind of contractor is crucial.
You should look for someone who is trustworthy, professional, and efficient. In other words, an expert in their field.
These individuals might include general contractors, plumbers, painters, roofers, electricians, etc.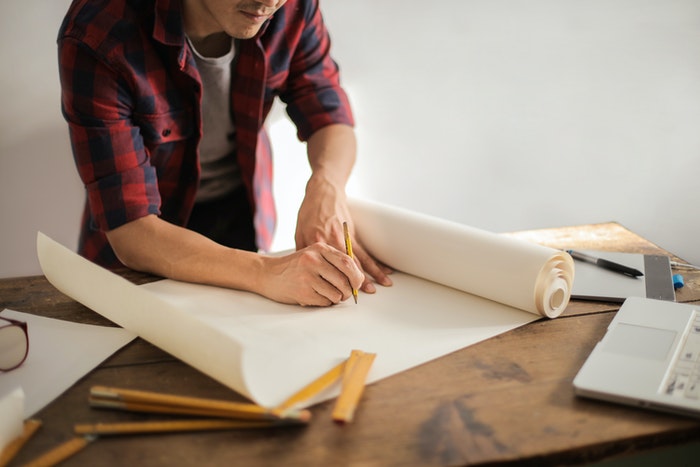 Additional tip: In order to save as much money as possible, think about doing some of the minor work yourself. So many DIY projects are all over the internet, that it will be no problem finding the inspiration.
And if you are the creative, handy type, you are going to enjoy being involved and getting your hands dirty.
Renovation
At the end of the day, the point is to buy low and to sell high. So when it comes to the renovation process, it is important to get the cheapest possible prices, without sacrificing the quality.
So make sure you browse the internet for the best deals. For example, you can check out home & kitchen appliances at Better Life. Here you can shop for functional and stylish appliances that fit in every budget.
Think about the details as well!
Things like lighting components might seem less important at first, but small details like that can make such a huge difference.
Paying attention to details can show your clients just how invested you are. It also tells a story, making this whole project into a cohesive, unified whole.
In some cases, it might be a deciding factor in making that sale.
Deadline
You are, without a doubt, familiar with that saying time is money. Well, it is definitely true when it comes to the real estate business.
If you managed to stick with your previously established timeline, you should be able to get things done before the set deadline.
Going over your deadline is quite normal in this business, but you should do your best to keep that delay to the minimum.
In some cases, if you managed to finish everything before expected, that is additional money going directly to your pocket.
Making the sale
This is the final step of the process and it sounds simple enough. At this point, you should consult a realtor and get familiar with the correct pricing and selling strategies.
Keep in mind, things might not always go as planned.
If you find yourself in a trouble with selling the property you might consider an open house, or even making an event out of it in order to spread the word around and get buyers interested.
In case planning an event isn't your thing, you might consider hiring some help. But why hire an event management company? It might seem like too much of a hassle. Well, not necessarily. In certain situations, this could be a smart move. Delegating a task such as planning an event to a professional team, leaves you free to deal with other things. It goes without saying that you should do this only if it fits within your budget.
In conclusion
Yes, projects like flipping a house can be stressful and it is definitely not without some risks. But it can also be quite a profitable project for you to tackle.
Also, it will provide you with a lot of freedom in leading your own business, and maybe even establishing a company.
In any case, with the right strategy and a focused mind, you can make your way in the competitive real estate marketplace.
The post Quick Guide for Flipping Houses in 2020 appeared first on Home Business Magazine.
Click Here For Original Source Of The Article