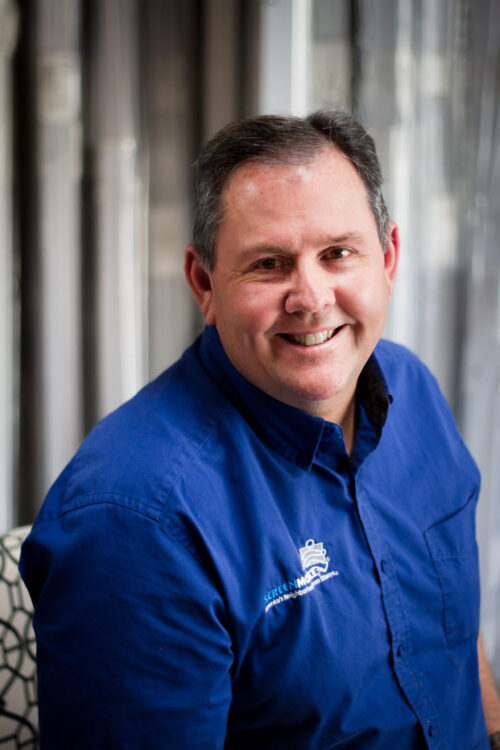 1. Tell us a little bit about Screenmobile, and how the concept came to be.
We opened Screenmobile in 1980 with the mission to provide world class screen repair and installation. Not only do we accomplish that mission day in and day out, but we've done so while building an excellent customer experience from initial consultation all the way to the completion of each project. The business is completely mobile, allowing us to bring the best selection of screen-related services and products right to customers' front doorsteps for the last 40-plus years.
We realized early on that we had a business blueprint that can be easily executed in any market across the United States. This proven system has led to an increase in our nationwide footprint by seven percent year-over-year with nine new openings in 2021. In total, we now have 140 locations in over 30 states, and our franchise owners have reported a 10 to 20 percent increase in revenue from 2020 to 2021.
At the end of the day, we are experts at what we do, and have the resources available to deliver on the promises we make. Our franchisees always seek out ways to improve performance, and this determination is how we stay on top.
2. Screenmobile recently expanded into Austin, Texas, a market that has seen a population boom as of late. How come there is a lot of potential for Screenmobile in flourishing cities like Austin?
Texas has been a state where we have seen significant success throughout the years. In 2019 when many people began migrating from large metropolitan cities like Los Angles and New York City, a lot of families chose to make Austin their new home. The housing market in Austin is booming, and because of this, we knew it would be a highly desirable market for potential franchisees as the opportunity was, and still is, growing rapidly. In a young and vibrant community like Austin, many of the new residents are looking to make modifications and improvements to their single-family homes, including screens. Whether it's porch enclosures, pet solutions or solar screens, these changes can make their new living environment much more comfortable.
3. What are some of the other markets that Screenmobile will be entering?
We are extremely pleased with our growth pipeline as we head into the final quarter of the calendar year. With 12 new agreements signed to date in 2021, we are slated to expand our network in multiple markets including Boston, Northwest Indiana, North Shore Chicago, and Vero Beach, Florida. Additionally, we've had Screenmobile locations recently open for business in Louisiana, Kentucky, and Montana, which are all new states for our brand's portfolio.
4. Screenmobile's franchisees have come from a variety of backgrounds. What specifically attracts them to the concept?
Through initial research, many of our franchisees approach us to learn more about the business opportunity knowing there is a lack of competitors in their respective regions. Being a mobile unit paired with the niche expertise in screen services is unique, and there are little concepts out there that follow this blueprint. Additionally, Screenmobile is a relatively low-cost business that get can get up and operating quickly.
Screenmobile is also attractive to entrepreneurs because of the family dynamic that is naturally tied to the business. Many individuals have joined the network excited for the opportunity to be their own boss, get their family involved in the day-to-day operation and ultimately grow a business that can be passed down to their kids.
5. In general, how did the pandemic affect your locations across the country?
With the entire population forced to find ways to entertain themselves at home, many were discovering home improvement projects they have thought about completing in the past, but never had the time to get them done. This naturally helped our business because not only were customers in need of screen repairs and installations, but they had no access to the brick-and-mortar stores they were familiar with.
Customer safety is a priority for all Screenmobile franchisees, even as restrictions are lifted throughout the country, and the protocols we put in place allowed us to be a pandemic-proof business. In 2020 and into 2021, we saw an approximate 27 percent increase in total number of jobs completed.
6. Knowing we are currently in a seller's real estate market, how does Screenmobile's services increase the value of a home?
Replacing your screens is a quick way to drastically increase curb appeal. Adding a screen porch or lifestyle garage screen can create more usable living space on your property, without having to do major construction. The satisfaction of a comfortable residence can be jeopardized if the homeowner does not choose to keep screening up-to-date, sequentially affecting the value of the home.
If a customer were to call one of our Screenmobile locations and request information on an installation that would increase the value of their home, our franchisees would likely point them in the direction of motorized screens. The sole presence of having motorized screens will give the impression that the home's value is above the rest. Investing in them will not only benefit your home in the short term, but it will most likely increase the buyers' interest and possibly the price when you're looking to sell.
7. We've seen that many homeowners are looking for ways to maximize their outdoor spaces. How can they utilize screens to create a more comfortable environment for outdoor dining and other entertainment?
That trend has stayed true with our Screenmobile locations as well. Many of our franchisees have reported an influx of inquiries for enclosures in backyards, porches, or other outdoor areas. Customers can utilize these screens to create a stress-free, bug-free space to entertain family and friends outdoors during the summer and fall months.
Sun protection is another element homeowners are looking to prioritize and with the installation of a motorized screen to an existing pergola or patio cover, they can create easy shade around pool areas or other backyard entertainment. Our Screenmobile locations, offer a variety of products that can help families enjoy their outdoor spaces year-round. Additional benefits enticing homeowners to reach out to our professionals for guidance on porch and patio enclosures includes an easy transition from the indoors to the outdoors, a boost in resale value of their home, and increased privacy.
8. Why do customers choose to hire Screenmobile for their screening needs rather than going to the local shop at the center of town?
A first-time customer will choose Screenmobile because the convenience we offer is unparalleled in the industry. We are unique because we go to the customer's home to complete the work, which is much different than other concepts.
Typically, if you were to have a screen in need of replacement, you would first need to carefully remove the screen, fit it in your car, and drive to your local hardware store to have a replacement made. More often than not, this one trip will turn into multiple, ultimately bringing frustration upon the customer. Upon returning home, the customer would have to figure out how to re-install the screen that hopefully fits correctly. Our mobile business model removes the frustration as we provide the tools necessary to get the job done on site.
Customers return time and time again because each of our locations is owned and operated by experts who have taken the business model we've developed to the next level, handling all screening needs customers have. As the franchisor, it's rewarding to see the consistent results across our network and see the satisfaction customers have with the finished product.
The post Q&A with Scott Walker, CEO of Screenmobile appeared first on Home Business Magazine.
Click Here For Original Source Of The Article