Home Business Magazine Online
Question (Q): Chrissie, you made a drastic change leaving your corporate job and starting Love Is Project. How did this decision come about?
Answer (A): I was living in NYC and had spent 12 years working on concept design for major brands like Abercrombie & Fitch and American Eagle Outfitters. I was interested in merging design and international development, and I wanted to be able to use my knowledge and network to work with artisans and connect them with brands for market access. Therefore, in 2012, I decided to leave my job in fashion and move to Kenya. It was there that I met the women of the Maasai tribe, who made these very vibrant, colorful bracelets with intricate beading that I found inspiring. With the simple hope of creating jobs for their community, I designed (our inaugural) "LOVE" bracelet.
Later, with this single bracelet in hand on a flight to Russia, I asked two strangers what "love" meant to them. I profiled them on Instagram and it suddenly became this viral social media campaign, and in that moment I realized there was the potential to transform the concept into a stand-alone brand. Therefore, in 2017 I launched Love Is Project with the mission to create employment opportunities — which really translates into economic and social agency — for women in underdeveloped areas through artisanship.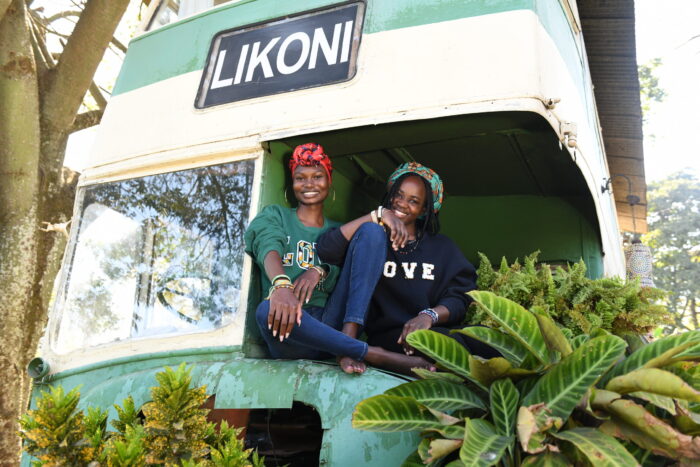 Q: What did you find were some of the challenges in transitioning from the structure of a corporate job to becoming an entrepreneur?
A: On the one hand, of course leaving the stability of a traditional workplace and career was scary. I've also had to learn more in the past four years than I ever thought possible, since I'm now involved in every aspect of my business instead of a specific role that falls under a singular job description. I have really had to take ownership and, instead of trying to change an industry from within, I have been able to take ownership and drive my brand forward based on my own vision.
Q: Were there any specific qualities you felt prepared you for the journey into starting your own business?
A: Of course, my background in fashion was essential ― whether it be my knowledge in trend forecasting or creating visual displays for trade shows ― since I am still working in the same field, albeit with a different structure and mission. I definitely believe that my extensive travel prepared me for entrepreneurship; I have visited 104 countries! Not only is that where I found my inspiration, but it also made me resourceful, adaptable, and curious ― all qualities that I believe are essential to being a successful entrepreneur.
Q: It sounds like much of your home business is based on the road! Yet, Love Is Project incorporates a Work From Home (WFH) social impact?
A: Yes! It is ironic because while so much of my business is both rooted in and requires travel on my part, a huge part of our business model that also supports our sustainability is dependent on all of the artisans we collaborate with working from home. They all receive fair and ethical wages while being able to care for family and community. They do not have commuting time and we get to maintain a diversified supply chain. We avoid a large factory footprint, and our supply chain is flexible and scalable, not being confined by physical factory capacity.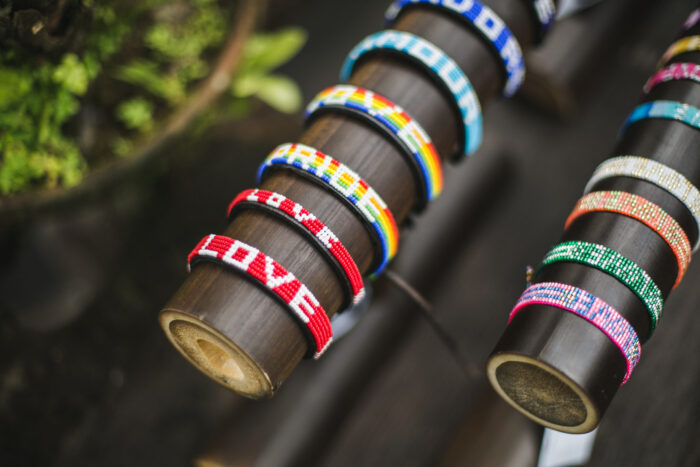 In addition, these benefits could not have been more evident during COVID-19. When we are working in underdeveloped countries where our artisans are dependent on every purchase as a means for financial independence ― from water and food security to educational opportunities and access to healthcare ― the ability to have situational relief is of the essence to them, and is at the core of Love Is Project's mission.
Q: What do you see in the future for Love Is Project?
A: At the end of the day, our mission will always remain the same: harnessing the meaning of LOVE to create economic opportunities for thousands and empower millions around the world. From launching with just one bracelet, we have already evolved into a standalone jewelry brand that provides the opportunity for agency to over 2000 female artisans in underdeveloped countries, while also creating an accessible, on-trend brand. Every day we are proving that brands developed sustainably and for social good can still be mainstream and profitable.
The post Q&A with Chrissie Lam, CEO of Love Is Project appeared first on Home Business Magazine.
Click Here For Original Source Of The Article