As the year 2020 comes to a close, hundreds of landmark businesses across the country have called it quits due to the COVID-19 outbreak. Who are they and what could they have done differently?
An overflowing plate of macaroni salad, chocolate muffins, and corn chowder is a thing of the past, since the nationwide chain of Sweet Tomatoes (famous for its salad and pasta buffet) went bankrupt back in April after introducing their take-out option too late in the game.
If that weren't enough of a nightmare, a place to stock up on protein powder and vitamin supplements is hard to find offline now, since GNC filed for Chapter 11 bankruptcy on June 23, resulting in the closure of 800-1,200 of its stores.
So, how much has this pandemic taught us about the importance of reading the times, the trends and pivoting quickly as a business owner?
Edingston Jackson, popularly known as DJ Mr. E, is an event deejay and sound engineer in Miami, Florida, who built a lucrative 10-year career traveling to major events and parties across the country, bringing a "Miami-nights" multicultural mobile party experience to cities near you.
Jackson has served as the pulse of stage shows, weddings, and quinceaneras for the likes of celebrities like Lecrae, Da Truth, Todd Delaney, Jor'Dan Armstrong, The Walls Group and Papa San and has been booked solid on a tour called the "One Big Party" for the past three summer seasons.
But, when March 2020 brought everything to a halt, he immediately had to re-organize his plans.
"I had put money out for a headliner on a show and I lost that money because we had to cancel those plans," said Jackson. "COVID shut down everything and I had no idea how long it was going to last."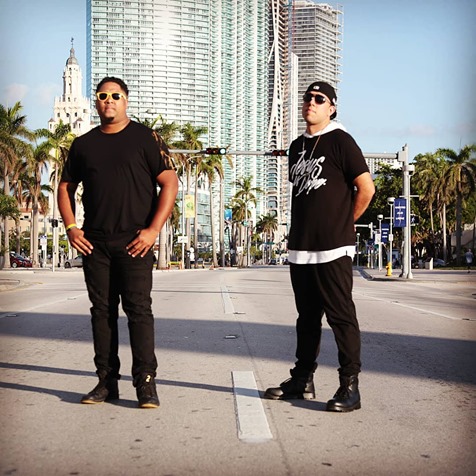 In order to pivot under pressure, Jackson benefited from a mastermind group called Training for Greatness, comprising of industry executives who collaborated with one another to grow their respective businesses during the pandemic. He credits the group's "We Make Power Moves" initiative with helping him build mental toughness, physical strength and crisis management strategies during this season.
"Some people fold while under pressure, others thrive. With the wave of challenges brought on by the pandemic and riots due to racial injustice, so many companies went into panic mode," said Jackson. "But while working with Training for Greatness, I was equipped to do what others couldn't."
Almost immediately, Jackson began experimenting with Instagram Live, Facebook Live and Zoom to bring a virtual music and dance party into the homes of his fans.
"It wasn't a business model at first. It was a way to help those who were in quarantine pass the time and enjoy life with their loved ones on the inside," he said.
He broadcasted his musical sets every Friday night for two months straight, which was enough to attract an audience of party-lovers to send in requests, post comments while live and share the streams with others. He even began theme nights like Old School Night, Reggae Night and Noche Latina.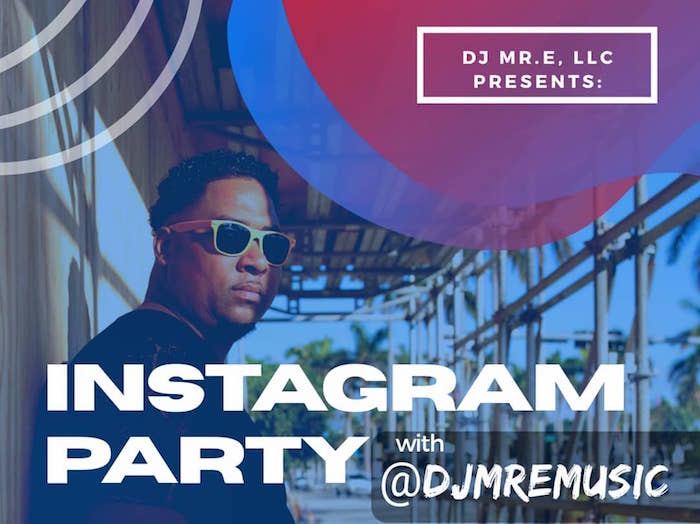 In a matter of a few weeks, his virtual dance parties caught on and it became a new revenue generator for his entertainment company.
Conference and event organizers from Florida to Maryland to Pennsylvania sought his services as a virtual deejay for their new online events. Then, churches began booking Jackson for mobile sound and streaming services for their open-air events and new audience-less broadcasts.
"What started off as something people viewed as insignificant – me streaming my deejay sets over the internet to anyone who wanted to watch – turned out to be the lifeline for my business and thousands of others across the country," said Jackson.
In fact, his virtual dance party model inspired others in his nationwide deejay alliance and network to begin their own quarantine-style virtual parties.
Jackson did not allow the pandemic to cripple his business but instead it gave birth to a new revenue stream that will continue to survive even after his clients feel comfortable enough to host crowded events and invite him to deejay in person once again.
Interestingly enough, it is the inability to pivot as Jackson did that has caused businesses like Sweet Tomatoes and GNC to be crushed under the weight of a monstrous pandemic that has claimed 250,000 lives in the U.S. alone.
Other bankruptcies and closures that resulted from age-old business models include:
Gold's Gym
Gold's Gym, which owns and operates over 700 gyms in the U.S. and internationally, filed for Chapter 11 bankruptcy on May 4. Could they not have implemented a virtual at-home work-out plan for their quarantined clientele?
JCPenney
JCPenney has faced financial trouble for several years, and filed for Chapter 11 on May 15. The retailer said it will announce the first phase of store closures in the coming weeks. They couldn't stand up to online retail giants like Amazon, especially during the pandemic.
Pier 1 Imports
Home goods retailer Pier 1 Imports announced May 19 that it is seeking bankruptcy court approval and plans to start a wind-down of business as soon as possible. The company was unable to find a buyer due to COVID-19's impact.
Le Pain Quotidien
French-inspired bakery and café chain Le Pain Quotidien filed for Chapter 11 bankruptcy on May 27. The company's U.S.-based unit, PQ New York, is selling its locations to Aurify Brands, which owns fast casual chains The Little Beet and Five Guys Burgers. Their communal table style couldn't survive social distancing measures. Couldn't they have ramped up on take-out and pushed a marketing campaign around at-home communal eating?
24 Hour Fitness
24 Hour Fitness, a chain of gyms, filed for Chapter 11 bankruptcy on June 14. The company says that 133 of its locations will permanently close as part of the restructuring. Online fitness pivot? Could no one have thought of this?
Cirque du Soleil
Cirque du Soleil, the Canadian-based acrobatics and entertainment group, filed for Chapter 15 bankruptcy on June 29. They had to cancel and close all shows and the company also announced layoffs for almost 3,500 of its already furloughed employees. Cirque's grand stage events were not able to pivot to online streaming quick enough, it seems.
Justice
Ascena Retail Group, which owns several women's and girls' clothing brands like Ann Taylor, LOFT, Lane Bryant, Lou & Grey, and Justice, filed for Chapter 11 bankruptcy on July 23. It will close a "significant" number of the tween-targeted Justice stores. Massive back-to-school discounts for brand new virtual sixth graders in September should have been in the works from January.
Stein Mart
Off-price department store Stein Mart filed for Chapter 11 bankruptcy on August 12. The chain, which was founded in 1908, plans to close most, if not all, of their 281 brick and mortar locations.
Century 21 Department Stores
Off-price retailer Century 21 filed for Chapter 11 bankruptcy on Sept. 10. The department store chain, which operates 13 locations in four states, has been offering shoppers low prices on designer goods since 1961. But a virtual treasure hunt using AR technology or an in-store personal shopper like Instacart uses could have saved this chain? Why didn't they think of it?
I guess not everyone is an Edingston Jackson.
The post Party Deejay Pivots in Pandemic, Why Not Major Retail Chains? appeared first on Home Business Magazine.
Click Here For Original Source Of The Article