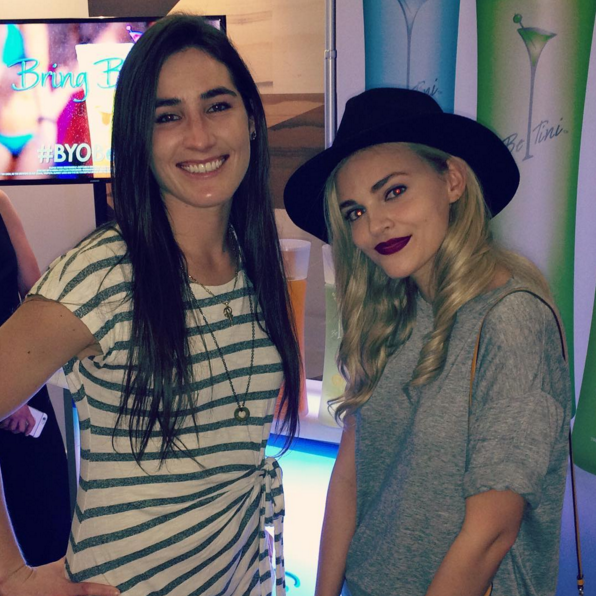 The folks at GBK are true masterminds when it comes to celebrity brand marketing. Over Academy Awards weekend 2016, they hosted the exclusive GBK & Life Cell Pre-Oscar gift lounge that connected both veteran brands and startups with some of Hollywood's biggest stars. Held at The London Hotel West Hollywood, the suite provided a chic atmosphere for celebs like Orange Is The New Black star Madeline Brewer, actress Jessica Morris, and Elle McLemore of Grease: Live to celebrate Oscars 2016 and enjoy impressive lifestyle gifts.
The GBK & Life Cell Pre-Oscar gift suite was filled with lavish must-have gift picks for all of the A-listers in attendance. Celebrities raved over the paraben-free All-in-One Anti-Aging Treatment and other skincare essentials from title sponsor LifeCell. Presenting sponsor Alessi Institute's also invited the stars to experience SculpSure, the world's first FDA-approved laser treatment for non-invasive lipolysis of the flanks and abdomen. Valued at $1500, the SculpSure experience takes 25 minutes and shows results as little as 6 weeks.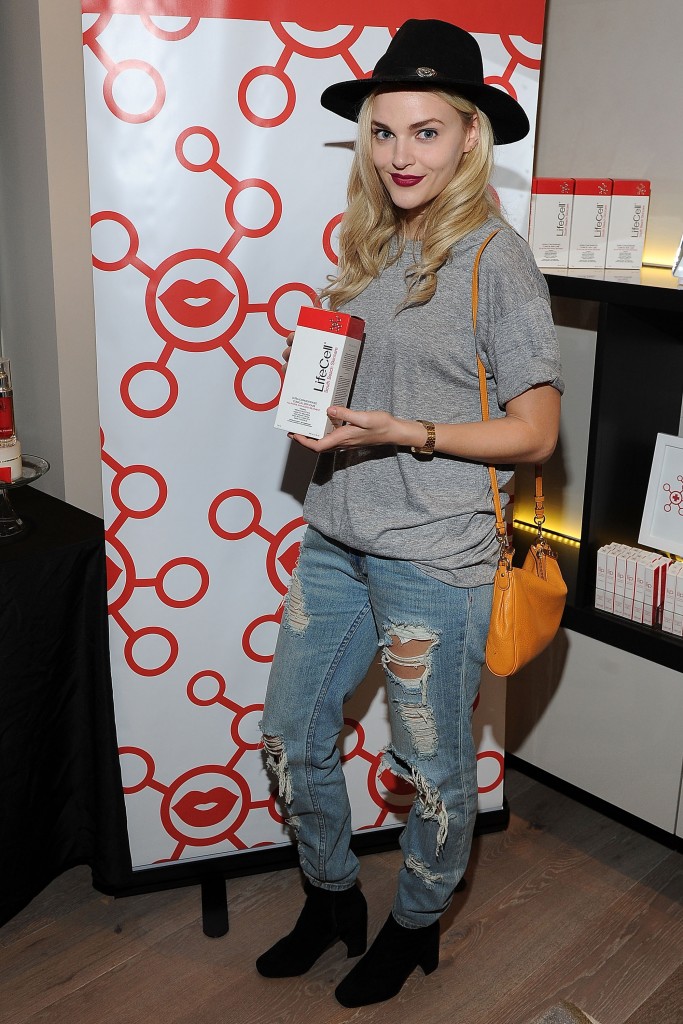 As per usual, the GBK gift suite's trendy fashion gifts left all of the celebrities gushing with happiness. American Hat Makers pampered stars with their handcrafted leather hats made in California and DEIFIC presented their limited production jewelry inspired by the diversity in Los Angeles. Other fashion must-haves were the elemoon smart bracelet that changes color to match any attire, LouLou LOLLIPOP's handcrafted silicone necklace and bracelet set, and Lula Mena's ethical jewelry and hand-woven textiles. To help keep all of the jewelry organized, Jewelinx gifted the celebrities with their unique accessories organizer that allows you to organize your jewelry on a hangar with your outfit.
Wellness and beauty gifts also stole the spotlight at the gift lounge, with big name stars eagerly flocking to booths for Brow Art 23 threading boutiques, José Eber's innovative hair tools, and more. Guests also went gaga over the premium Golden Goddess Oil and other self-tanning essentials from Cocoa Brown Tan, pain-relieving aromatherapy balm and neck massages from Dr. Liza of the[fix] chiropractic + massage, blowouts and eyelash extensions from Ooh La La Beauty Bar, and GuruNanda's revolutionary ultrasonic aromatherapy diffuser kit with essential oils.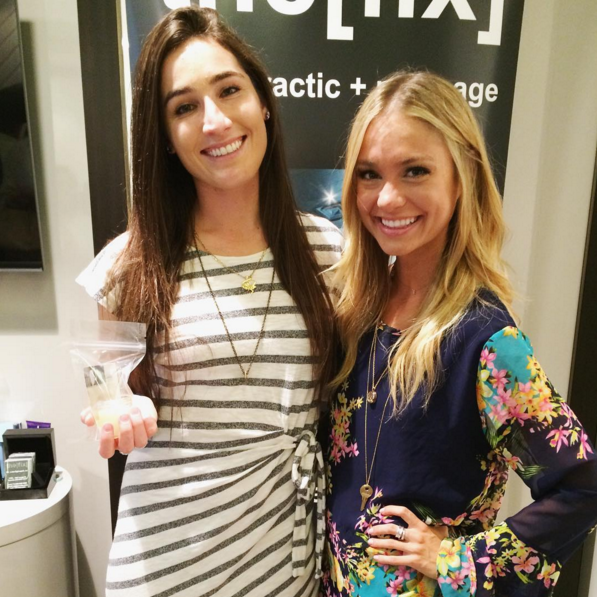 The star guests also swarmed the tables for CreoPop's 3D printing pen and San Diego Zoo Global, which gave away small gift bags and an upcoming VIP tour to celebrate San Diego Zoo's 100-year anniversary. Everyone was also ecstatic to receive a Trtl next genertion travel pillow and a 3-night stay in the luxe Ocean View Suite of Belmond La Samanna, St. Martin. SwagWay also impressed guests with their hands-free smart board, considered to the the "hottest gift on the planet" by no other than Ellen DeDeneres. Other top lifestyle gifts were custom print-outs from FlashTag Photo, NoStreaks Detail mobile detailing services, and gift certificates for couples massage classes at The Love Institute.
The celebrities enjoyed noshing on gourmet sandwiches from Ike's Place (featuring the number one rated vegan sandwich in the country!) and Simply Gum's all-natural chewing gum. In addition to Earthwater's FulHum high alkaline, mineral-infused water, the stars also loved taste testing Beekeeper Cellars' high end quality Zinfandel wine, Be Tini Spirit's low-calorie prepared cocktails, and critically acclaimed Cabernet Sauvignon from Linked Vinyards. To satisfy everyone's craving for sweets, the attendees received giant swag bags filled with Baron Chocolatier's premium GMO-free, kosher chocolates, and Confetti Sweets presented mouthwatering cookies baked fresh every day with real butter.
After checking out the booth for Face Forward, a non-profit that provides pro-bono reconstructive surgery and emotional support for domestic abuse victims, Home Business Magazine chatted with Orange Is The New Black star Madeline Brewer. She happily revealed her favorite sponsors at the lounge.
"I love Face Forward, as they are a nonprofit that benefits women who were victims of domestic abuse and terrible crimes," the talented actress said. "That was my favorite booth so far. I love all of the gifts here, but that sponsor is the important one. I also love the American Hat Makers hats. I've just started trying to get into hats. Everything here has been pretty cool. The Swagway was pretty dope too! It made me really sweaty because I got really nervous."
And did she have any top picks for Oscars 2016?
"Leo! It's about damn time. Brie Larson was also just an absolute treasure in Room. Who else is in that category? Brie Larson, Kate Blanchett, Kate Winslet, Jennifer Lawrence…they are all incredible. I don't like pitting actors against each other–it doesn't make any sense. They are all amazing," she said.
She went on to chat about her current projects.
"I am out in L.A. auditioning, but I have a movie coming up that I am shooting in a couple weeks," Madeline revealed.
She also shared what it was like playing Trisha Miller on Orange Is The New Black.
"It was the greatest f***ing thing I've ever done in my life," she said. "It was the greatest experience ever. There were amazing people and amazing writing. I also have 'T' tattooed on my arm for my character, Trisha, because RIP. I miss her. I'm still friends with a lot of the girls on the show. It was such a great place to come to work every day."
And if she could create any new business, what would it be?
"I would invent a way to make it easier to travel between New Jersey and California, so that you can go between one or the other in just a couple of hours," the actress said. "Like less than six hours. That flight is annoying. That is the first business I would work on. I am from New Jersey and really miss my parents and my cats."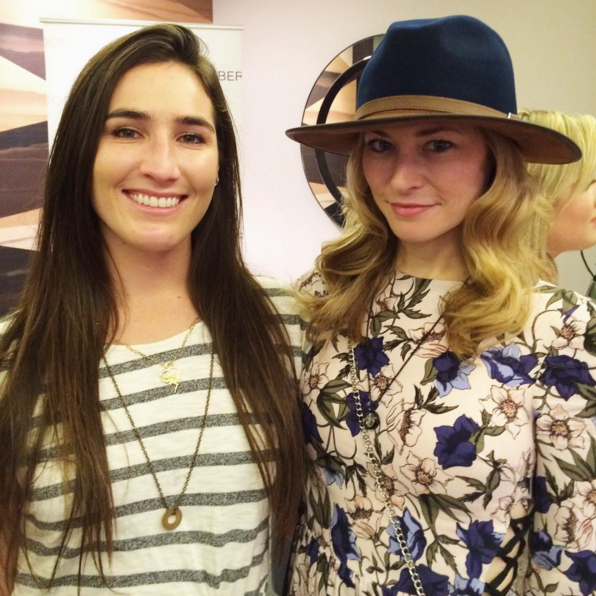 At the booth for Lambda Legal, a foundation with the mission to achieve full recognition of the civil rights of the LGBT community and those with HIV, Home Business Magazine caught up with One Life To Live actress Jessica Morris. She chatted about her favorite gifts at GBK lounge.
"I love the American Hat Makers hat that I got," Jessica said. "Everyone keeps thinking that I planned it because it matches my outfit so well. I am also super excited about the cake-flavored pre-made spirits from Be Tini. It actually tastes like you are drinking a piece of cake. (laughs) That really made my day."
And what else was she up to for Oscars 2016 weekend?
"Not a whole lot. I've been working a lot so I really haven't had a ton of time to play, so I'm excited for today," she said.
She went on to share her most important tips for entrepreneurs.
"Definitely don't give people your ideas," the actress said. "Patent them and wait to bring your ideas to life so that no one can steal them. Also, don't give up."
Contact: shannahch@gmail.com
The post Oscars 2016: Stars & Startups Attend 2016 GBK & LifeCell Pre-Academy Awards Gift Lounge appeared first on Home Business Magazine.
Click Here For Original Source Of The Article