Home Business Magazine Online
Making your working space more comfortable is very important, regardless of whether you work from home or the office. Doing a small, but beneficial office makeover will help you have an office space that you've always dreamed of.
Since the pandemic started, the number of people who work from home has risen drastically, which makes it even more important to create a cozy, comfy work spot. These eight tips will work wonders even if you're not working from home!
1. The Cozy View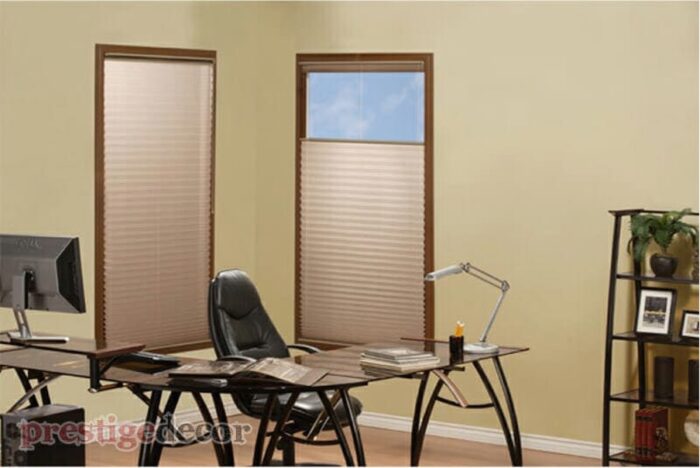 Natural light is one of the most important factors to keep in mind when building a comfortable workspace. If it's an option, place your desk and chair by the window. You'll not only reap the benefits of natural light, but you'll also get a great view.
Make sure you're controlling the light by using blinds. Blinds help control glare and make using a computer much easier; on the other hand, they allow you to let light in when needed, and they allow you to control the amount of outside light you want. Since no two offices (or homes for that matter) are the same, going for custom-made blinds will give you many more benefits than off-the-shelf items. Also, many stores offer custom blinds for very similar prices as ready-made blinds, so be sure to check before deciding on ready-made blinds that don't fit or provide complete privacy.
2. Foot Rest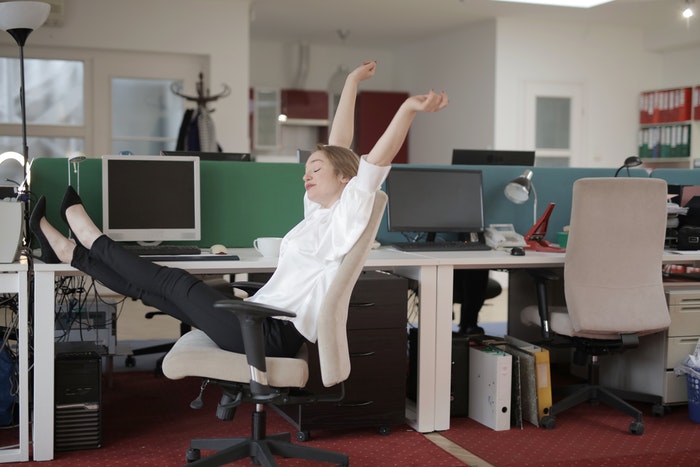 Finding the right office chair for proper back support is crucial, but what happens when your feet also need support? There are several types of products that will make things easier for you:
Footrest: Footrests are a great way to improve your posture, increase circulation and help with muscle cramps.
Foot Hammock: Getting a foot hammock can be such a fun and useful addition to your workspace. Imagine being able to put your feet up whenever you feel tired in a small, comfy hammock!
Foot Massager: Foot massagers are another gadget that can help with circulation or cramps; doing all of that while you're working.
3. Comfy Workstation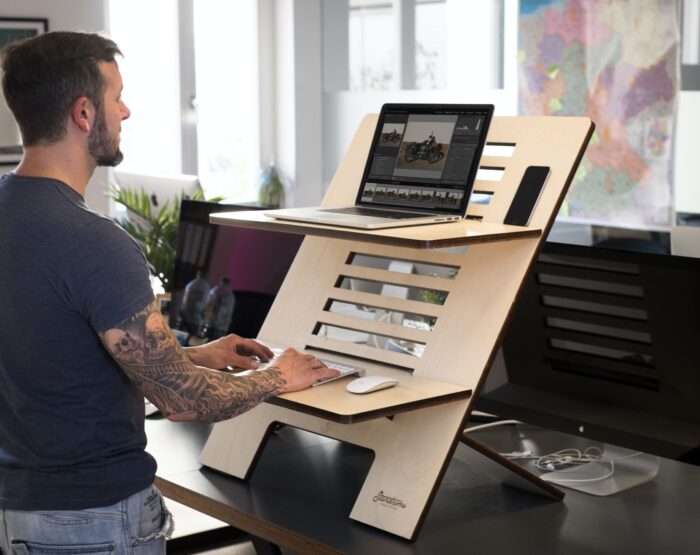 Traditional sitting workstations are a thing of the past. That's why you should consider getting a sit-stand workstation — the perfect balance between both worlds. After all, the desk is a spot where you spend 40+ hours per week, so why not choose a much healthier alternative than just sitting down most of the day.
You'll feel much more comfortable being able to alternate between sitting and standing when you need to be more active. All of us get anxious when we have to sit for 8 hours straight, that's why this is one of the best investments you'll make. Also, moving while working is a major healthy habit to adopt.
4. Creative Corner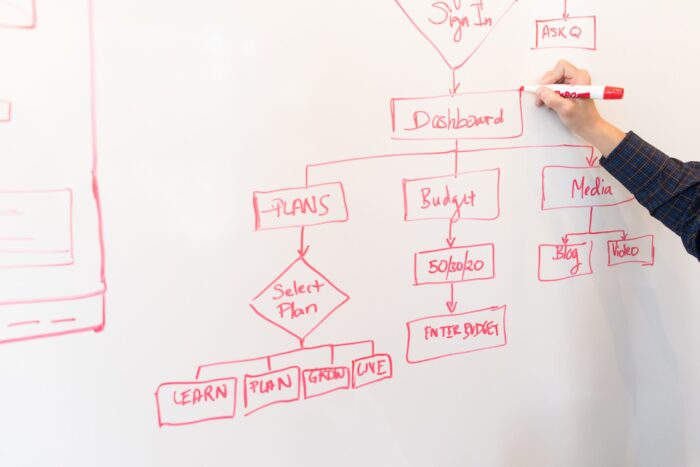 One of the best things about an office makeover is that you can declutter and create a stress-free environment where you'll feel comfortable. Start by choosing a wall for a creative corner. Include a bulletin board or a whiteboard where you'll write down all your ideas and get rid of post-it notes on your desk that make everything feel messy.
5. Add Accessories
The best way to make your working space more comfortable is by adding personal touches to it. Think of beautiful and cozy accessories that will transform the office into a pleasant room you won't mind spending hours in. For example, adding a shaggy rug or a gorgeous printed carpet might do the job.
Next, include pretty cushions if you have a sofa or a couch in the room. Finally, upgrade your window view with decorative curtain rods that will not only elevate the décor, but also make the room more inviting.
6. Two Monitors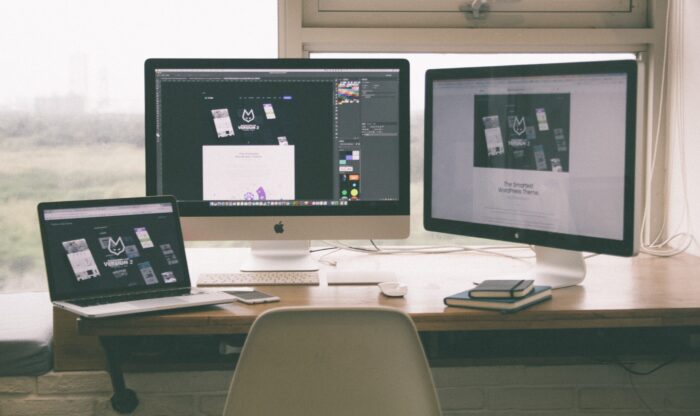 Aside from having the best desk chair, you should also consider getting two monitors. Think of this as an investment that will improve your posture, and bring a dose of comfort while you're doing your daily work tasks.
These two monitors should be set at a proper height and at a particular vicinity to your face, ensuring good alignment of the neck, back, and arms.
7. No More Cable Clutter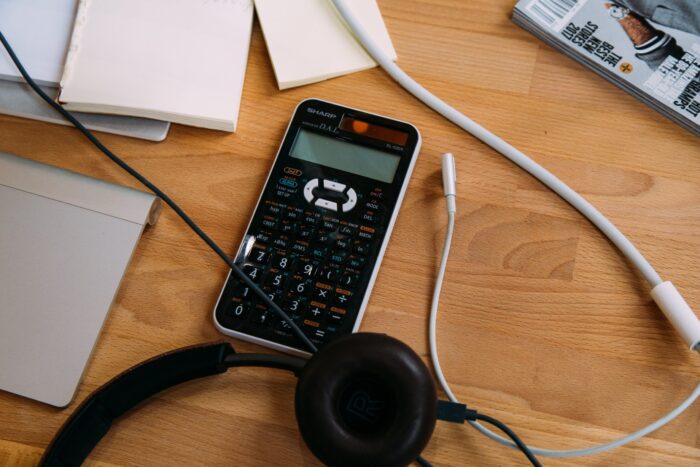 Seeing cables all over the room screams "clutter", and can cause anxiety and a lack of concentration. Taking care of that mess will provide a tidy space, without any distractions.
This is a modern solution for modern problems that can easily disturb the comfy vibe in the office. Find a cable organizer, and you'll solve it in a matter of minutes.
8. Candles and Scents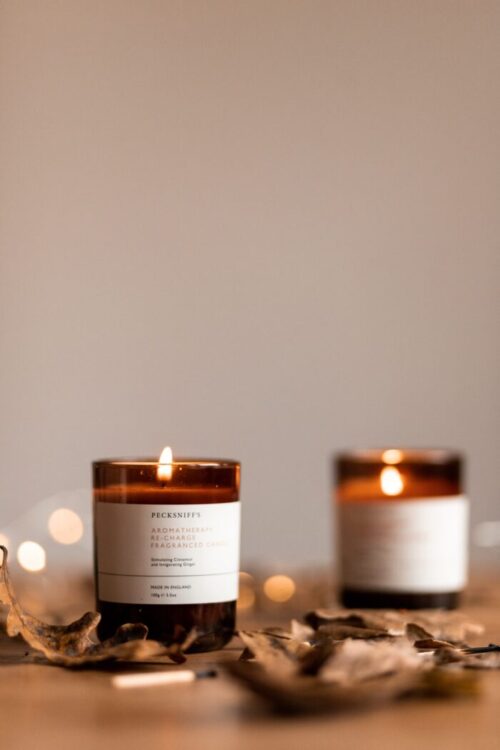 To top it all off, a candle here and there, or a diffuser, is the perfect way to relax during your breaks or at the end of your working day. Certain smells are amazing to start the day off and can increase your cognitive functions. For example, scents such as citrus, peppermint, cinnamon or jasmine can boost your productivity. This is an inexpensive aromatherapy tip that will make the entire room much cozier.
Creating a comfy working environment can be beneficial in so many ways, including boosting productivity, reducing anxiety, introducing healthier habits, and making your work easier overall.
The post Office Makeover: 8 Tips for Making Your Working Space More Comfortable appeared first on Home Business Magazine.
Click Here For Original Source Of The Article