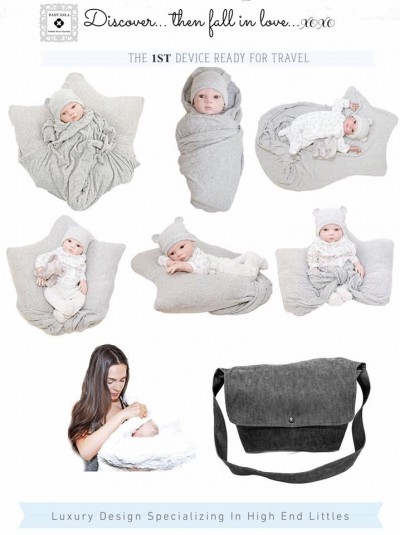 LA-Based mom Laura O'Donnell knows that being a parent on the go is a tough act to balance. As a young mother herself, O'Donnell once embarked on the daunting quest of finding the most practical solutions when caring for baby.
---
---
While traveling on a plane with her own child, O'Donnell envisioned a few things that would just make life a lot easier. So she decided to turn her ideals into a reality, thus creating her own line. With a compassionate heart and creative mind, O'Donnell created lifestyle accessories that soothe both baby and parent. Since then, O'Donnell has become a successful "Mompreneur," of the latest and greatest baby brand – Baby Zala!
Baby Zala is making big waves in LA for it's stylish yet practical parenting solutions. Every item in the Baby Zala line is designed to assist parents with their daily duties. Thanks to Baby Zala moms (and dads) everywhere are able to feel more capable and confident.
One of Baby Zala's best-selling items, their official "Baby Zala" product – is a first of its kind: a multi-functional pillow and propping device ideal for traveling. This all-in-one "convertible cloud" makes it super easy to swaddle, snuggle, nurse, or play with your baby – all while giving them the option to do tummy-time, lay down, or sit up! It can even fold up and fit easily in a travel bag! Click here to see how it works, and check out this short video clip demo here.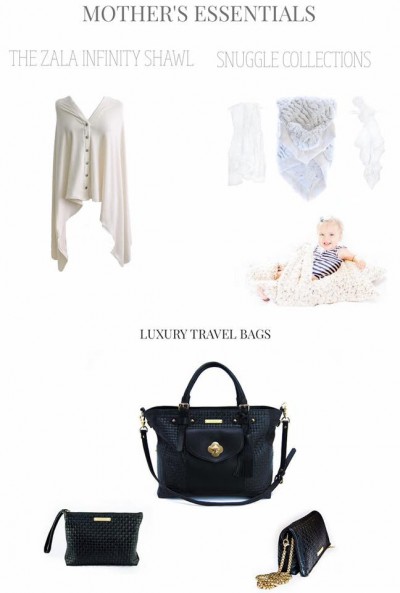 Another one of O'Donnell's best-selling products is the Baby Zala Infiniti Shawl for women.  These gorgeous Infiniti shawls are super comfy, and made of high quality, luxurious material. Not only are these shawls perfect for breastfeeding, because they provide coverage and privacy; but they also turn into a stroller canopy! Snap one onto any stroller to easily convert it into a canopy for your baby, providing shelter from the elements during nap time on the go. Watch how it works in this short demo clip.
The Baby Zala brand has a variety of parent and baby essentials. Choose from an array of 100% cotton, high quality luxious goods for you and your baby; or put together a gift basket for a new parent with any of the following items:
Every piece from the Baby Zala line has been carefully thought out to assist parents from everyday needs to on the go travel. Whether you're traveling on a plane, or you're lounging in the living room – Baby Zala has you covered. Thanks to Baby Zala's lifestyle solutions, parents can be fully equipped to care for their baby anywhere, anytime – all with a sense of style! Baby Zala is where fashion meets function.
All products are made in Los Angeles, CA, and are available on Amazon or www.babyzala.com.
The post Mompreneur's Hip New Line "Baby Zala" Makes Life Easy for Parents on the Go! appeared first on Home Business Magazine.
Click Here For Original Source Of The Article