Home Business Magazine Online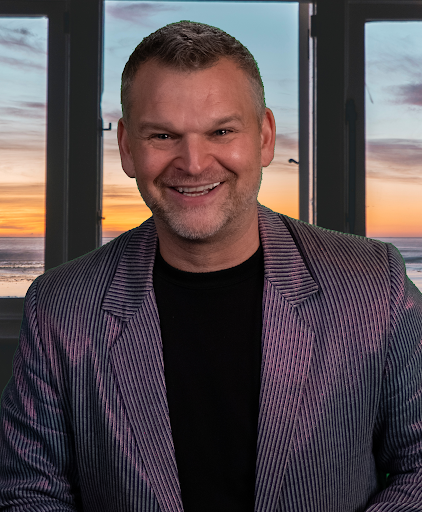 Marco Kozlowski is well known as one of the world's leading experts in real estate investing. He entered the real estate business in 1999 with virtually no money, and he bought his first property in the U.S. as a foreign national. By 2003, he developed very robust processes for finding and buying discounted properties using none of his own money, and he decided to start teaching his first course to help others who struggle with buying assets with extremely limited personal resources.
In 2009, Kozlowski lost most of the assets he had secured due to a devastating divorce settlement and the suffering of the 2008 economy. This forced him to recreate his value system in order to progress and restart his journey to becoming successful. Other than just having a strong ambition, he had four kids to support at a young age. When Marco started restructuring his values, he came to the realization that his mindset was his biggest obstacle.
Learning to Communicate
"Money is not the problem; it's knowing how to communicate that can be a problem. I went from 'me, me, me' and switched it to 'serve, serve, serve' and I asked myself, how much can I serve and give, authentically?" says Kozlowski. Once his approach changed, it became much clearer how he was to grow his success. It is about serving others for him. "Serving to get something doesn't really work. It's about serving to serve — not expecting something in return," he says.
Once his business was restructured and he learned how to communicate with people more effectively, Kozlowski was able to build a much more successful business that was also able to help a lot of people. Even with more than 22 years of experience in the real estate business, Kozlowski still strives to learn more about real estate, coaching, and entrepreneurship to better himself. "I want to help as many humans as possible before I expire. I want to work with people that want to be helped. I don't need more money. I just want to help people achieve more than they think they can," he says.
Courses Offered
Kozlowski and his team offer courses to learn skills and gain knowledge about buying real estate. For eight months out of the year, he hosts a three-day course every month, training between 25 and 30 people each month. The course offers support from Kozlowski's team to help individuals buy their first 3–5 unit apartment building at a 30% or more discount that will generate $600 – $1000 per month — without using any personal funds or credit. Each client will buy in the U.S. from anywhere in the world, from the comfort of their own couch.
"[We] help them until they close a transaction, period. They do not use any of their own money," he says. The courses are designed for those who really desire to be successful, and it does not matter how long it takes an individual. Kozlowski is adamant about working with clients until they understand the skills and the industry, but ultimately until they purchase their first property. Kozlowski's goal is to help people achieve the ability to generate more passive income and profits.
Student Success Stories
Many of his students have gone on to own several properties and generate consistent revenue to support themselves and grow their own businesses. "I was able to buy an apartment building in Georgia for 33% off the asking price. I spent nothing on marketing and used none of my own money [for the apartment]. I pulled out $40,000 at closing," says Jason Stewart. Before he found Kozlowski, he was wholesaling and buying smaller properties. "I've been in real estate for about a decade before I met Marco…what [he] teaches is like nothing else I've seen," says Jason Stewart, a client of his.
Another client bought a different apartment investing course that did not offer what the client was looking for. The course was long and arduous and did not offer much value. After finding Kozlowski's podcast and listening to it, the client liked how different he was from other trainers, and decided to sign up for his three-day event.
"I followed the instructions to find leads before the event, and Marco called me during the event. [With his help,] we came in with a pretty low offer. I wound up getting the property for around $40,000. I pulled out $3,800 at closing and I will net $13,000 per year, [all without] money of my own," says Cakeb Korzenowski.
Now having spent 22 years in the coaching and investing business, and also investing in others, he is still learning how to help people achieve their own success. "If you're not growing, you're dying. My students are my success stories, because I gain gratitude in helping others succeed," Kozlowski says.
The post Marco Kozlowski: Finding Real Estate Success by Helping Others Find It First appeared first on Home Business Magazine.
Click Here For Original Source Of The Article