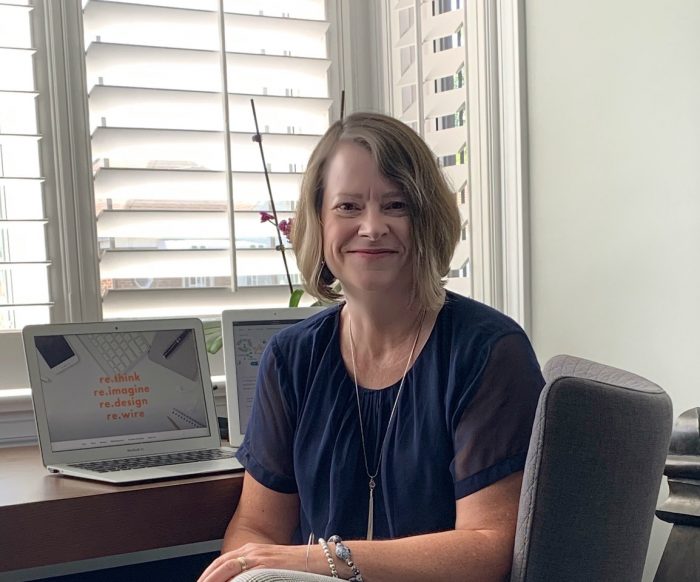 By Meghan Steel
When Laura Graham-Prentice was struggling with a decision about making a career change years ago, a friend posed a great question — "If you won the lottery and wanted to continue working, what would you do"? That led her to make the move into the non-profit sector (NFP), taking her passion for brand building and applying her communications expertise to help transform the way charities used emerging technology. Fifteen years later she was working for the largest YMCA in North America and looking to make another change. She realized she could help more charities that didn't have the resources to hire her full-time by starting up a home-based business.
While non-profits make up 5.4% of the country's GDP and 8.5% of Canada's GDP, they are by design working to stretch every donor dollar. Of course, leaving behind a regular paycheck was a worry, but she met with a wide range of freelancers who were both encouraging and generous in sharing their learnings. As she prepared for the move, she set up a new website as a virtual business card and began to reach out to potential clients through her network. Ms. Graham-Prentice let potential clients who could not afford a full-time Chief Marketing Officer (CMO) know her new purpose was to "make marketing communications strategic, accessible, effective, accountable and easy to implement."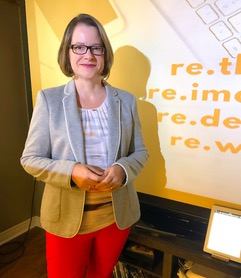 Initially to keep the start-up costs low, she focused on offering strategic coaching to mid-sized non-profits that needed to re-assess how they were investing their communications resources (large non-profits are generally categorized as MUSH — Municipalities, Universities, Schools and Hospitals). Many had voiced a similar problem — they needed to increase "brand awareness". Some had even gone a step further and had invested in updating their brand and now had a new logo and a modern look, but no idea how to turn this investment into reaching new audiences, attracting new donors or program participants or even measuring their R.O.I.
Without a clear communications plan as part of their overall strategic plan, they were not sure what of their current marketing efforts was working and what wasn't. A dilemma even many for-profit CEOs share, as voiced years ago by John Wanamaker who said, "Half the money I spend on advertising is wasted; the trouble is I don't know which half." Staff were also reluctant to tell their CEO what wasn't working as it could potentially impact their role. And as more and more marketing shifted due to new technology, they were often also afraid of the unknowns and change.
As she started off networking, her original goal was to focus on getting qualified clients by referral. She had the privilege of working with incredible teams over the years and wanted to continue working with a few "great" clients. But like every marketer, when she got a cold call she made sure she asked how people had heard about her new business. She mistakenly assumed most would be word-of-mouth and people would perhaps check out her LinkedIn profile to do some basic research. She was surprised to learn more CEO's found her through her Twitter, an account she had mainly used to connect with media journalists and not thought of as a "promotional" channel.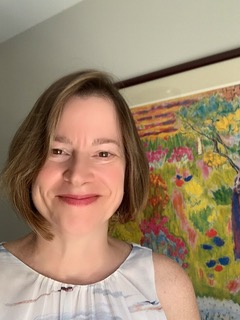 Ms. Graham-Prentice is now a huge advocate for home-based businesses and as COVID-19 has disrupted many career paths, she has in turn mentored many looking to make the shift to the NFP sector. As many have now adjusted to working remotely, they are also interested in learning what it's like to run a home business. For her it has enabled a better work-life balance. She no longer has young children at home and has for years managed a schedule that was very flexible. She has found she can easily manage early morning or evening board meetings that accommodate the busy schedules of those volunteers. She is also very comfortable with technology and has had years of experience working with geographically dispersed teams. In working closely with clients, she has also found she still finds herself very much feeling connected as part of a team. But she admits she doesn't miss having to commute to an office during rush hour.
While COVID-19 has disrupted all businesses, Ms. Graham-Prentice feels the future is bright for freelance business consultants. When non-profits don't have the perfect complement of staff, or are already overloaded with the crisis of the day, freelance experts who understand the challenges, can coach teams and can seamlessly step in to do the work are invaluable. Visit http://www.brandrewire.com/.
The post Laura Graham-Prentice Creates a Business Inspired by the Needs of Non-profit Brands appeared first on Home Business Magazine.
Click Here For Original Source Of The Article