Home Business Magazine Online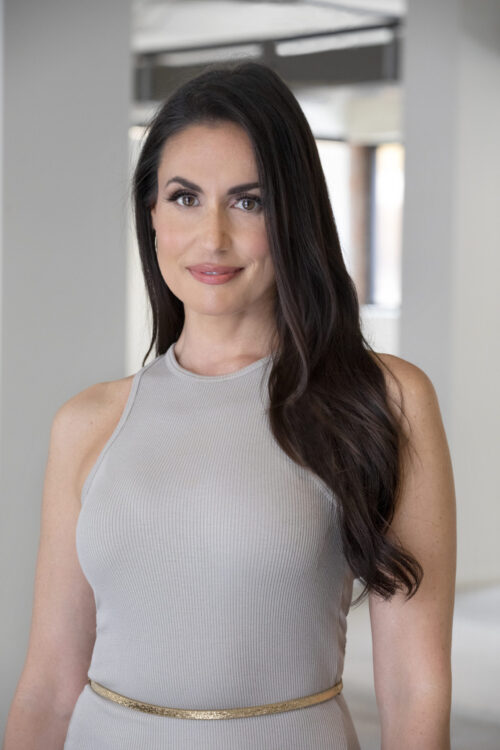 When I heard it was going to be Hispanic Heritage Month (Sept. 15 – Oct. 15), I began to think about all the hurdles I had to jump in order to get to where I am now in my career. I am not only a working actor and fixture in the Hollywood scene, but I am also launching HVS Conservatory, a post-secondary school for aspiring professional vocalists. While it is not the first business I have launched, it is definitely my biggest undertaking and I am beyond excited to see where it takes me. When I think of where I came from, as a Latina in Hollywood, I felt that sharing my story [so many can relate to] could help the next generation of artists.
My Story
I was born in Los Angeles and grew up a part of my childhood in a very small town in Venezuela. I am extremely proud of my heritage, but it certainly did not make achieving my dreams in Hollywood any easier. The entertainment industry is one of the toughest out there. It takes everything you have to make even the smallest mark as a performer — add to that being a Latin woman and it can seem impossible. As an actor in my era of Hollywood, not only did women have 1/3 of the roles that men had, but a Latin woman had a 1/15 of that. The only auditions I got called in for were the maid or the cop. Despite being a college-educated, well-read, articulate, and accent-free Latin woman, I could not escape being typecast. I would walk into an audition with the name Adreana Gonzalez, and I cannot tell you how many times I was asked, "Are you Mexican? You don't look Mexican." What does a "Mexican" look like? My father is 100% Venezuelan, and my mother is an Italian/Mexican American. However, the worst of them all, was when one manager asked to change my last name to Arnez, "because Gonzalez sounded like the gardener's name."
I ultimately started writing scripts so I could personally help open doors for the next generation of Latin actors. I wanted to give them roles that are worthy of who they are ― without facing covert (and sometimes overt) racism and constant microaggressions. However, looking back at all of it, despite the challenges I faced, I would not change a thing about the course of my career because of where I am now. I am in a position where I can influence and inspire both my vocal students and Hispanic people everywhere by sharing my story and my voice.
My Advice
My advice today, to younger Latinx performers trying to make it in the entertainment industry is:
Find a mentor who is successful in the line of work you would like to pursue. I could not have made it without mine. I was ridiculously lucky to have some of the biggest names in the industry that taught me everything I know.
Find networking groups to participate in, take as many classes as you can, and always follow up with a gift or postcard after every meeting. Treat everything and everyone you encounter as a business, because you are the CEO of the company.
Luckily, these days it is getting a bit better for ethnic entertainers. There are a lot more doors opening as they are trying to fill their "diversity" plate…but it is nowhere close to where it should be. Accurate and abundant representation matters ― on screen and off. Now, I hope to take the knowledge and experience I gained both as a performer and teacher, and use it to help inform and mold the futures of the world's top vocal talents. Moreover, if I can help even one person of Hispanic heritage succeed, then I will have done my part.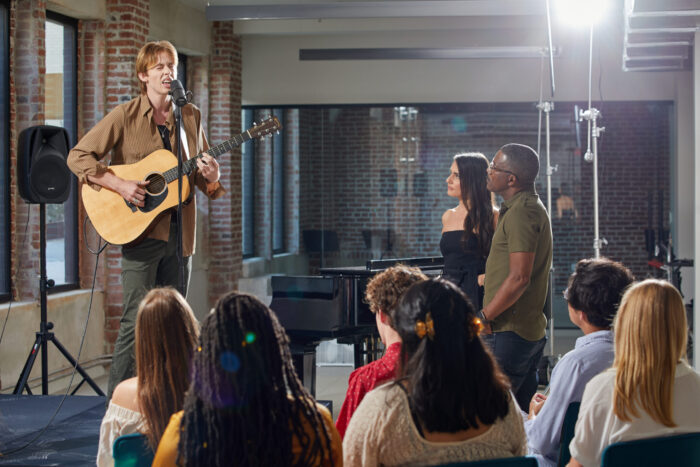 Adreana Gonzalez // Los Angeles, CA
Adreana Gonzalez is the founder of HVS Conservatory, a post-secondary school for aspiring professional vocalists. She is a multi-talented professional who has found success in every area she pursues such as acting, singing, writing, and teaching. She has been a fixture of the Hollywood scene for over two decades and counts a wide range of industry insiders as friends and colleagues. This experience allows her to give her students practical and actionable advice beyond just technique. She knows what it takes to succeed as a working entertainment professional. She has worked with celebrities like Will Ferrell, Jessie Reyez, Graham Patrick Martin, Lexi Ainsworth, and many more.
The post Latin Woman Adreana Gonzalez Inspires Vocal Students and Hispanic People Everywhere appeared first on Home Business Magazine.
Click Here For Original Source Of The Article