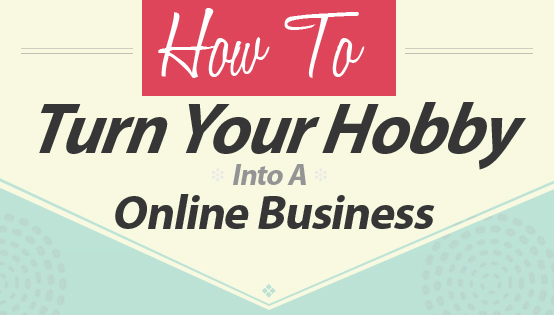 If you have been fed up with your work life for months and feel like your career is not going anywhere and you find yourself confused and frustrated at work, then it's about time you do something about it. You can leave your job and start doing your hobby full-time. It would be the ideal solution to all your problems. You could work at your time and your own pace and do something that you actually love.
But is it that simple? This is the question you will need to ask yourself. Starting your hobby as a full-time business may seem like the dream job if you hate your current job. But it's not an easy path to take. You will have to plan and figure a lot of things out before you give up your mundane, boring job.
You may want to ask yourself a few questions. Would I still enjoy my hobby as much if I have time restraints and have to pay my bills with it? Is my hobby going to bring in enough money to keep a roof over my head? Can I work on a tight schedule with deadlines and still enjoy my hobby? Do I have the skills to market my hobby and my business?
Here are a few factors you should look into and plan before you take up your hobby full-time.
Identify Your Niche
The first step is to identify which market you are going to target with your hobby-turned-business. It is imperative to determine how lucrative your target market is so you can determine on what scale you are going to start your business. Whether your hobby is crafting, making jewelry, designing dresses, talking about remote controlled toys like RC Rank, painting or baking, you need to have your studio or shop in an area where there is a majority of your potential customers.
Have a Logo & Website
Is this day and age, if you don't have an online presence, your business does not exist. It is invisible to potential customers unless it has a presence on social media including Facebook, Instagram, Twitter, and Snapchat. People need to talk about your product to make it go viral. Your story needs to be heard so that people will take an interest in your brand.
Have a website and logo made professionally; it makes a huge difference if your website is fully functional and your logo is memorable.
Plan Your Finances
Starting a business won't be easy. You will need to have an estimate of all your expenses for the first 3-5 years. You need to figure out where you will get the investment from and it's always wise to ask others to invest in your business than you risking all your money. You will need to find angel investors or go to banks and take out a loan. You will need an expert to take care of all the contracts, tax claims and accounts, so make sure you have help keeping track of all your invoices.
Try to get all the raw materials from the cheapest seller but make sure the quality is not compromised. Find the cheapest way to make your product and keep costs to a minimum. And always add a personal touch to your products so your customers feel special and come back to you again.
Have a Plan B
Trying your hobby out as a business could either be a successful or unsuccessful venture. Keep both these results in mind and always have an alternative plan prepared if things don't go well.
Be patient, don't back out at the first obstacle; you need to stay steady and work through problems in the first few years because all successful businesses have grown after months and years of hard work and dedication.
Hundreds of Business Opportunities – Visit the Home Business EXPO
The post Is It a Good Idea to Turn Your Hobby into a Business? appeared first on Home Business Magazine.
Click Here For Original Source Of The Article