Home Business Magazine Online
When choosing a career, there is plenty to take into consideration such as commuting time, promotion prospects, and benefits. For many people though, their choice of career also brings concerns about the long-term impact on their health.
Figures from 2021 show that 1.7 million people in the UK suffer from ill health resulting from their occupation. Occupational asthma claims have risen dramatically in recent years.
In this article, understand the state of industrial disease in the UK and, what that means for businesses. Keep reading to find out to what extent industrial disease is a problem in the UK.
What Is Industrial Disease?
Industrial disease, or occupational illness, is the term used to describe an illness, injury or health condition which is a direct result of working conditions. This includes unsafe workplaces with poor health and safety practices and, workplaces in which employees are exposed to dangerous substances such as asbestos. Some common industrial diseases in the UK are:
Deafness
Skin conditions
Hand vibration syndrome
Asthma
Mesothelioma
Illnesses like these often result in compensation claims against an employer in cases where the employee is no longer able to work or, is experiencing a reduced quality of life due to the illness.
Work-Related Lung Disease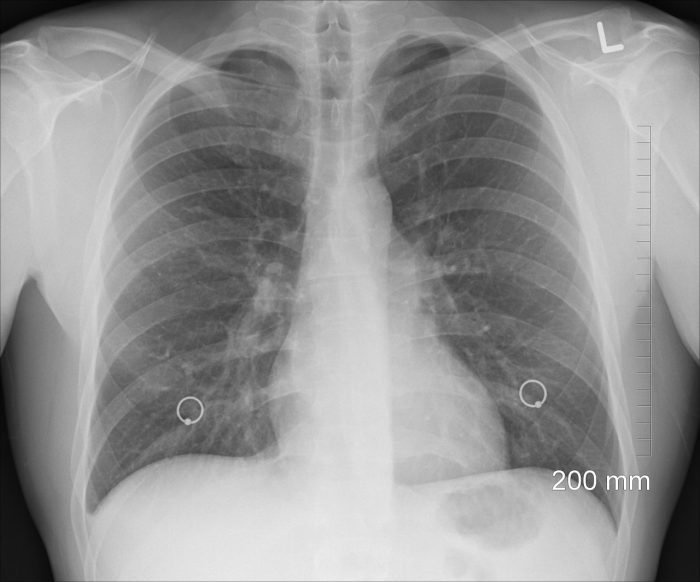 While no form of industrial disease is considered trivial, the most serious type of illness experienced by UK employees is lung disease. In 2021, there were 12000 lung disease deaths in the UK which were linked to occupation. These included conditions such as lung cancer, COPD and mesothelioma. Of those deaths, 20% were caused by mesothelioma, an aggressive form of lung cancer which carries a life expectancy of just 18 months from diagnosis.
Mesothelioma largely associates with exposure to asbestos during employment. Asbestos is a naturally occurring fibrous substance which releases microscopic particles, known as fibrils, into the atmosphere. When inhaled, these fibrils reach the lungs and can, eventually turn cancerous. Asbestos was, in the past, commonly used in construction of buildings as an insulating material and would often be painted onto walls and ceilings.
In many cases, an individual will not experience any symptoms from exposure to asbestos for ten or even twenty years; often long after they have ceased to work in affected place.
Which Occupations Are at Risk of Exposure to Asbestos?
Use of asbestos in building work has been prohibited in the construction of new buildings since 1989 in the UK. However, it is still present in many buildings which were constructed before then, including public buildings. The occupations which are most at risk of exposure to asbestos include:
Construction workers
Residential and commercial plumbers and electricians
Factory workers
Teachers
Hospital employees
As people working within these occupations often work in older buildings, they face a significantly higher risk of illnesses resulting from exposure to asbestos.
How Does This Impact Businesses?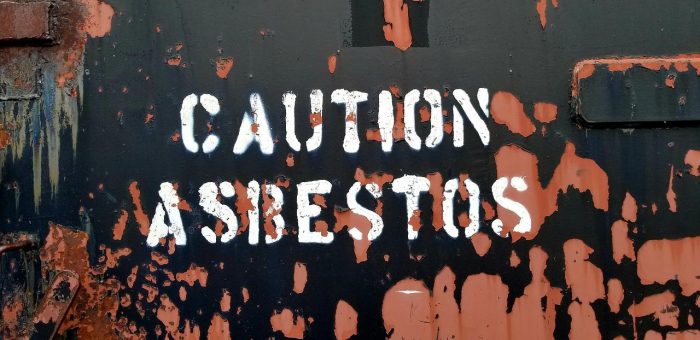 Employees or former employees diagnosed with a serious asbestos related disease can choose to make a compensation claim against their employer. For businesses, this means that, even if they moved to new, more modern premises, or they had asbestos removed from the original building, they can still be liable for compensation claims. In cases where the exposure to asbestos caused death or a drastically reduced quality of life, compensation claims can run to hundreds of thousands of pounds.
In 2019, the family of a British man was awarded £240,000 in compensation after he was diagnosed with terminal mesothelioma after being exposed to asbestos during his employment at GEC Measurement Ltd. The man, known only as Mr. H, had previously served in the Royal Navy before beginning employment at GEC in Stafford where he was repeatedly exposed to asbestos.
A recent change of legislation means that victims could claim a payment of £123,000 from the government if the company involved is no longer solvent or no longer operating.
What Should Businesses Be Doing?
Large compensation claims can devastate a business. Therefore, business owners need to be proactive in ensuring that their workplaces are as safe as possible. Business owners with premises built before 1989 should be hiring a professional to check for asbestos in the building and, if found, to remove it safely. If asbestos is present in the building, employees should be informed of this. Additionally, they should be issued personal protective equipment in order to limit their exposure.
To What Extent Is Industrial Disease a Problem in the UK?
When beginning employment, the very least that an employee should expect is that their employment is not detrimental to their health. Even though it has been 33 years since the use of asbestos in the UK was banned, new compensation claims are still being made by employees who were exposed to this harmful substance in the past.
If you think that you, or a loved one, suffers from an industrial disease such as asthma, COPD, or mesothelioma, get in touch with a specialist solicitor who can help you to make a claim for compensation against the employer. If the company involved is no longer operating, you can make a government claim of up to £123,000.
Please be advised that this article is for general informational purposes only and should not be used as a substitute for advice from a trained health and safety professional. Be sure to consult a health and safety professional if you're seeking advice about safety in the workplace. The writers of this article are not liable for risks or issues associated with using or acting upon the information on this site.
The post Is Industrial Disease a Real Problem for UK Businesses in 2022? appeared first on Home Business Magazine.
Click Here For Original Source Of The Article