Sundance Film Festival 2021 just took place, which looked quite different this year due to the COVID-19 pandemic. Instead of filmmakers, talent, media personnel, and movie buffs taking over Park City, Utah, like they did every year for Sundance, this year's film festival took place virtually. Viewers around the world could watch film premieres (and special discussions before each showing) online, all from the comfort of home.
The first virtual Sundance Film Festival was a fantastic experience, as it was so organized and well-run. All of the films premiered on certain days and at certain times, and viewers had to reserve their spot in each premiere. There were also secondary showings the morning after each premiere. This not only helped virtual attendees easily schedule their festival experience, but also it helped keep the excitement going for the entire festival.
Sundance Film Festival is world-renowned as the pinnacle of independent movie excellence. This reputation held true for Sundance 2021, as the virtual film festival featured many outstanding indie films that all had unconventional, thought-provoking plot lines. Below are 10 films that stole the spotlight at this year's Sundance–some of them won awards and have even been picked up by major streaming platforms!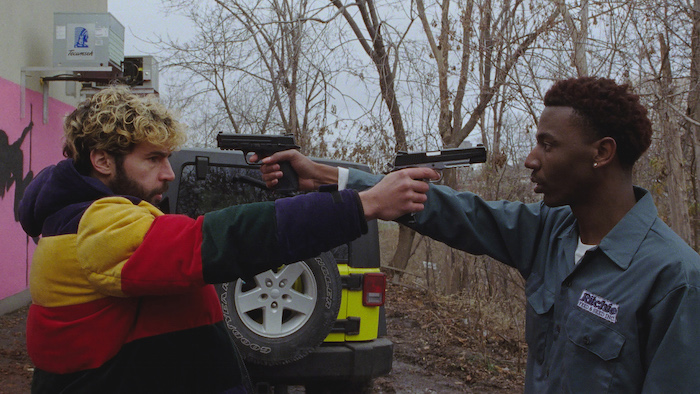 If you knew it was your last day on earth, what would you do? This scenario is played out in this intriguing movie, as it features two friends who make a pact to end their lives when the day is over. Starring Jerrod Carmichael (who also directed the film), Christopher Abbott, and Tiffany Haddish, this darkly comic film shows how the friends' desires shift as the day goes on. The clever script, penned by Ari Katcher and Ryan Welch, is deeply compassionate in its depiction of two humans on the verge of giving up. Katcher and Welch won the Waldo Salt Screenwriting Award: U.S. Dramatic for this movie.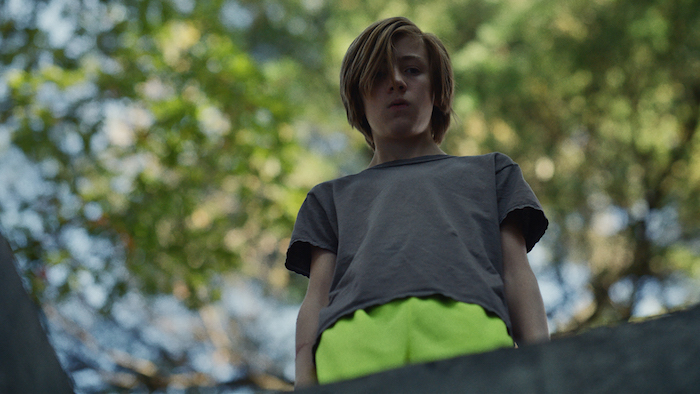 This film gives a captivating look at the struggle between adolescent angst and a yearning for familial closeness. Directed by Pascual Sisto and written by Academy Award-winning writer Nicolás Giacobone, this movie features a kid who, in an attempt to gain independence, drugs his affluent family and holds them captive in an unfinished bunker. Starring Michael C. Hall, Jennifer Ehle, and featuring a breakout performance by Charlie Shotwel, this psychological thriller is an enigmatic exploration of the difficult passage from childhood freedom to adult responsibility.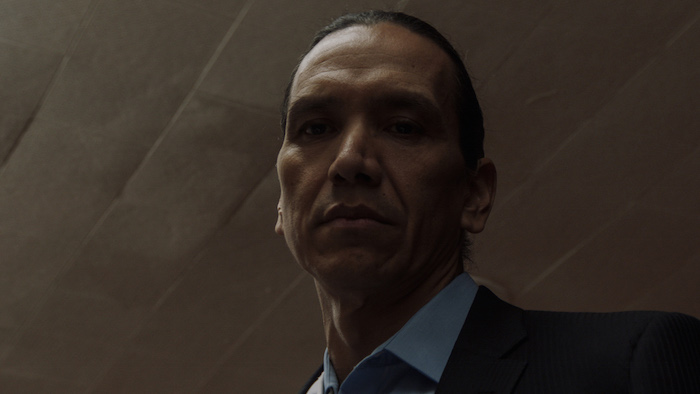 Directed by Lyle Mitchell Corbine Jr., this extraordinary film explores the lengths that one will go to protect their newfound identity and leave their troubled past behind. The movie centers on Makwa, a young Anishinaabe boy who has a rough life with his addict parents. While playing in the woods one day with his only friend, Ted-O, Makwa shockingly murders a schoolmate. After covering up the crime, the two boys go on to live very different lives. Now, as adult men, they must face the truth of what they did and who they have become. Michael Greyeyes delivers a gripping performance as a modern Native American man who has done terrible and unforgivable things. The film also stars Jesse Eisenberg.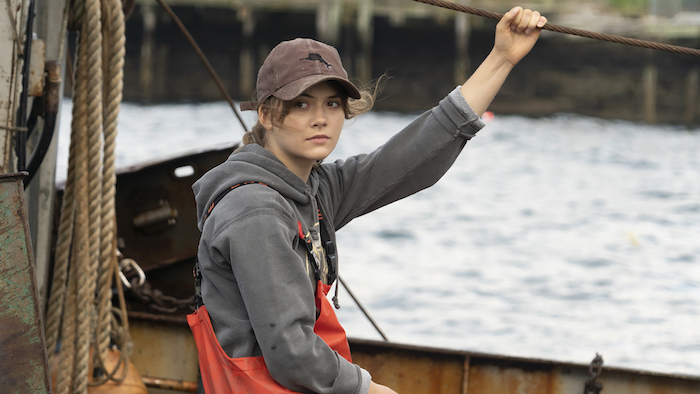 CODA stands for Child of Deaf Adults. Written and directed by Siân Heder, this must-see film centers on a teenage girl named Ruby who is the only hearing member of a deaf family. She must work mornings before school to help her parents and brother keep their fishing business afloat. However, after joining her high school choir club, Ruby finds herself drawn to both her duet partner and her latent passion for singing. This movie gives an enthralling look at the feeling of being torn between an obligation to family and the pursuit of a dream. The film stars Emilia Jones, Troy Kotsur, and Marlee Matlin.
CODA won the U.S. Grand Jury Prize: Dramatic, the Directing Award: U.S. Dramatic, the U.S. Dramatic Special Jury Award: Ensemble Cast, and the Audience Award: U.S. Dramatic, Presented by Acura. Apple TV+ also purchased the rights to CODA for a record-breaking sale of almost $25 million.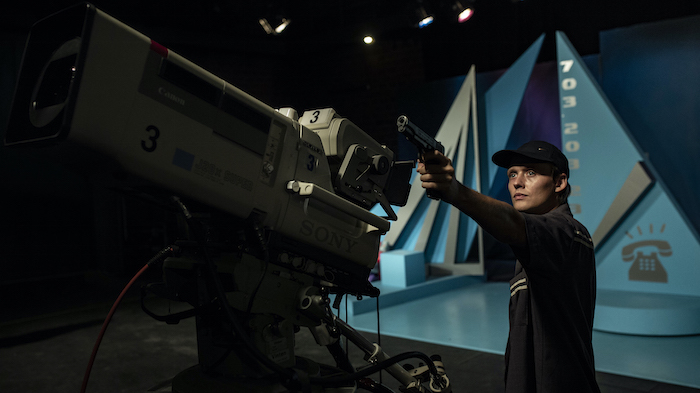 This movie brings us back in time to the last day of 1999, where twenty-year-old Sebastian (Bartosz Bielenia), armed with a gun, hijacks a TV studio and takes two hostages—a famous TV presenter and a security guard. No one seems to know his plan, including Sebastian himself. His demand to deliver his message, whatever that may be, via live broadcast is repeatedly thwarted by an uncertain police force and an egotistical network chairman. As the night wears on, Sebastian and the hostages bond in unexpected ways, while those in power fumble to restore order. Sebastian is neither the villain nor the hero but one more person swept up in the power of spectacle and the fantasy of revolt.
Other fantastic Sundance 2021 films were Strawberry Mansion (written and directed by Kentucker Audley and Albert Birney), Superior (directed by Erin Vassilopoulos), Censor (directed by Prano Bailey-Bond), Knocking (directed by Frida Kempff), and Misha and the Wolves (directed by Sam Hobkinson).
Sundance Film Festival 2021's Presenting Sponsors were Acura, Sundance TV, Chase Sapphire, and Adobe. The festival's Leadership Sponsors were Amazon Studios, AT&T, DoorDash, Dropbox, Netflix, Omnicom Group, Southwest Airlines, and Warner Media. Sustaining Sponsors included GEICO, Canada Goose, Audible, Dell Technologies, Stella Artois beer, Zoom, White Claw hard seltzer, and IMDBPro. Media Sponsors included Variety, Vulture, The Atlantic, The New York Times, IndieWire, and Los Angeles Times.
Are you an aspiring filmmaker looking to bring your idea for an independent movie to life? The Sundance Institute offers outstanding labs, grants, and fellowships that help independent storytellers develop their craft and bring their movie project to completion. Apply and submit your project for these superb opportunities at sundance.org. Don't forget to also submit your final movie to Sundance Film Festival 2022!
Contact: shannahch@gmail.com
The post Indie Film Projects Shine at the First-Ever Virtual Sundance Film Festival appeared first on Home Business Magazine.
Click Here For Original Source Of The Article