Ever since the late '80s, legendary hair guru Leland Hirsch has been renowned in the beauty industry for revolutionizing hair color and turning it into an expressive art form. Hirsch was the go-to hair color consultant for leading beauty publications like Vogue, as well as New Product Developmental Consultant for Redken and other companies for 40+ years. He is now changing the face of his industry once again with his just-released No Fade Fresh line of shampoos and conditioners formulated to enhance hair color at home.
Home Business Magazine had the opportunity to catch up with Hirsch and get the inside scoop on his No Fade Fresh and Celeb Luxury shampoos and conditioners. He shared what inspired him to launch No Fade Fresh, what a haircare line needs to be successful, and tips for maintaining a healthy work-life balance. He also shared advice for other aspiring entrepreneurs who want to launch their own beauty essentials!
HBM: You are the creator of No Fade Fresh & Celeb Luxury shampoos and conditioners. Can you tell us about your haircare line?
LH: "Celeb Luxury and No Fade Fresh are color-depositing shampoos and conditioners that deposit hair color directly in the shower. I developed the category in 1989 with my company, ARTec, which was later sold to L'Oreal in 2002.
In 2016, we launched Celeb Luxury, which quickly became the #1 professional brand sold globally. In 2020, prior to the global pandemic, we launched No Fade Fresh at the request of mass retail buyers.
Our products are the only 'safe, clean hair color' in the current marketplace. They are 100% gluten-free, vegan, PETA-Certified/Cruelty-Free, FDA and EU Safety Compliant, and free of sulfates, PPD, parabens, formaldehyde, phthalate, and mineral oil."
HBM: What inspired you to create these pioneering haircare products? 
LH: "Creating clean hair color in a category that is rampant with 'dirty dyes' was my inspiration. As the father of a young daughter, it angers me that many personal care products use the same dyes that are used in textiles. Our company and our products abide by FDA & EU standards and direct dyes that are safe for human use. We take pride in having created plant-based 'clean hair color.'"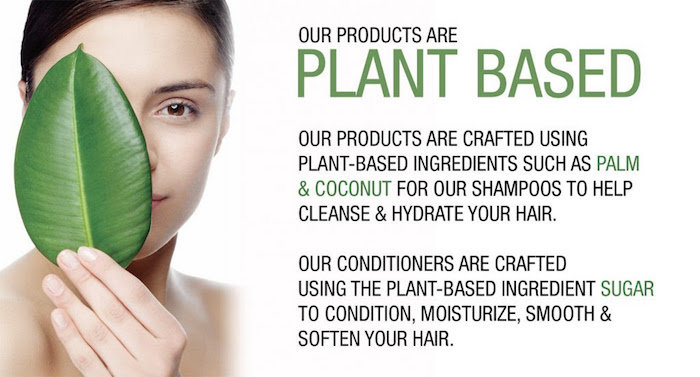 HBM: What factors must a haircare line have in order to be successful?
LH: "The product must be effective, must not damage the hair, and must instill trust with the customer. With regular use, our products actually repair the hair and add the exact color they expect. We have also included the first 'smart label, smart bottle' that has swatches on the front at the point of purchase, and a QR code linking to ever-changing video examples of models coloring their hair with each color."
HBM: What tips do you have for other aspiring entrepreneurs looking to launch their own beauty & haircare products?
LH: "Be passionate about what you do, and be passionate about winning."
HBM: As an entrepreneur, how do you maintain a healthy work-life balance? What tips can you share?
LH: "It is difficult to have total life balance and also be successful as an entrepreneur. Your work must be your passion in order to gain success. Business never sleeps, but family is always important."
HBM: What was one of the biggest challenges you've overcome to be where you are today?
LH: "I am a self-proclaimed 'beauty school dropout,' and I have always created things based on "WHAT SHOULD BE THAT IS NOT.'"
HBM: What is next on your entrepreneurial bucket list?
LH: "We look forward to making No Fade Fresh the #1 mass retail brand worldwide. In one year, we have currently launched our product at CVS, Target, ShopRite, Wegman's, Harris Teeter, HEB and Rite Aid."
The post Iconic Hair Colorist Leland Hirsch on His 'No Fade Fresh' Haircare Line, Business Tips & More appeared first on Home Business Magazine.
Click Here For Original Source Of The Article