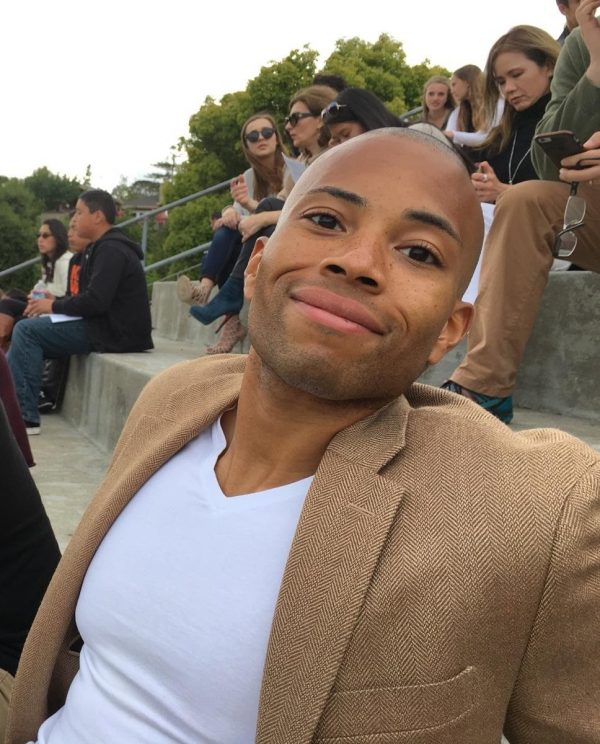 By Emma Shirkey
In the ever-changing, socially conscious world of 2020, consumers are increasingly searching for ways to cut down on inconvenience and shift focus to products which are environmentally sustainable. Ian Rollin Berry, founder of oral hygiene company, Brushee, has managed to see continued growth throughout the global pandemic by being able to satisfy his target audiences through each of these pathways.
Berry began his company nine years ago at the young age of 21. He was in his final semester of college and preparing to continue his education to earn a law degree when he envisioned Brushee for the first time; just like that, he was enthralled. So much so that following his graduation from the University of Tampa's sports management program, Berry forewent his admission to the University of Maryland School of Law and decided to launch his business from his home in Tampa, Florida and continues to grow Brushee in Orlando. Almost a decade later, Brushee is a thriving, African-American owned company which sells a pre-pasted, disposable pocket-sized toothbrush that also comes equipped with floss and a toothpick.
Brushee, which launched in November 2019, saw nearly 100% month-to-month growth as recently as February and continues to grow, even as a start-up in the middle of the pandemic. By strategically positioning itself in the market, Brushee has been able to capitalize on increased e-commerce activity selling its products on its website, Brushee.com, and on Amazon.com. Furthermore, this product is marketed towards several different target audiences including on-the-go professionals, invisible/clear aligner users, mothers, and families. However, Brushee offers convenience and fresh breath to all, and its feedback team loves hearing creative new ways Brushee impacts lives.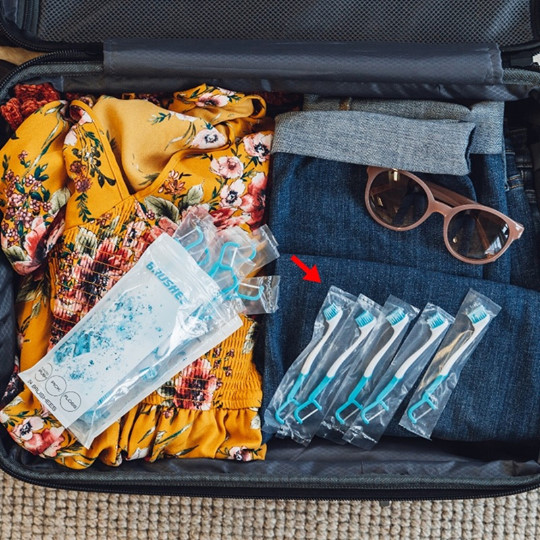 Aside from sales growth during the pandemic, Brushee has been able to expand its reach in several other ways. Primarily, internet partnerships with influencers, Youtubers, and bloggers have brought Brushee's low/no cost advertising to new levels. By working with individuals who focus on sharing products with larger audiences, Brushee has been able to insert its product into the social media feeds of over 500K readers combined. Additionally, this new sector of Brushee's marketing plan has shown to be beneficial by garnering attention from publications such as the Tampa Bay Times, which profiled Brushee and Berry earlier this summer.
The company has also been working diligently with large retail corporations to offer its products to consumers on the store shelves nationwide. Other large name organizations, such as Clearbanc (the largest E-Commerce Investors in the world), have taken notice of the company; and backed Brushee in scaling its customer acquisition and retention efforts through Facebook. The collaboration of Brushee with these three brands not only shows the significant impact they are having on the consumer-packaged goods industry, but also displays the natural business sense of Berry and his team.
Recently, Berry has taken it upon himself to share this wisdom as Brushee has introduced its summer internship program, which allows undergraduate students to hold remote positions. Though the company is based in Florida, interns work digitally, which has been a particularly unique aspect of Brushee's expansion during coronavirus. Though many other companies removed their intern programs, Berry feels that service is at the core of Brushee's mission and without the addition of new, young associates working with the company, he would not be paying proper homage to his company's roots as he was an undergraduate himself when Brushee was born.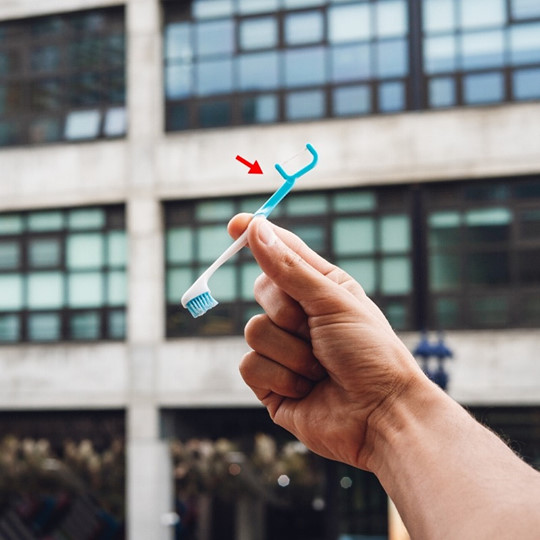 Over the last several months, Brushee has been able to highlight its low environmental impact with the help of its online partnerships. Brushee is made of 52% HIPS (high impact polystyrene) plastic that is entirely recyclable and safe for human use, which is obviously critical to oral hygiene products. The remaining percent of each Brushee consists of the bristles and floss string, which the company actively is working to equally turn into recyclable materials by investing a percent of each purchase into research and development towards said goal.
Managing all of these projects while maintaining the growth of his company has shown Berry is a champion of at-home business. While managing his business, he equally takes ownership and works as a consultant through another self-started company BerryGood Consulting. Founding two companies at the age of 23 is not the work of an average man, nor is it the work of a complacent worker. What started as the dream of a twentysomething has turned into a career in business foundation and leading a company to capture the attention of Fortune 100 names and working tirelessly to end up next to them on that same list. It is through these efforts that Berry shows time and time again that he, and his companies, are bound for greatness.
The post Ian Rollin Berry Creates a Prepasted, Disposable Pocket-sized Toothbrush appeared first on Home Business Magazine.
Click Here For Original Source Of The Article