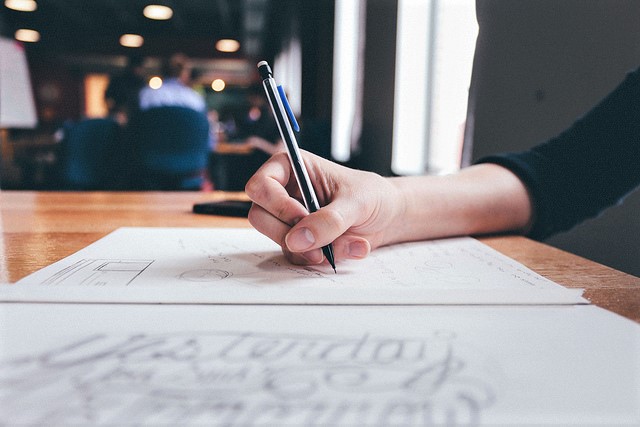 Tips to Effectively Present Your Idea to Stakeholders
For even the most organised and motivated entrepreneur, writing a business plan can be a daunting task. After all, your business plan, or business proposal is your first opportunity to make critical evaluations of your idea, and to view it from the perspective of different stakeholders.
---
---
You can find a host of business plan how-to articles and even great templates online, so in this article, Instant Group discusses some of the universal best practices that apply to any business plan.
To get the ball rolling, let's take a broad view of the essential information that needs to be in your business plan:
Explain your value proposition: What unique value will a buyer get from your product or service?
Explain your position in the market: What about the market in which you want to trade has created a gap that your product or service can fill?
Define your competition: Which products or services will you be competing with and why do you think you have an advantage?
Make accurate financial and timeframe predictions: If done astutely, this information shows investors and stakeholders that you have critically considered the challenges and milestones that your business idea needs to reach, in order to become profitable.
Write in a Professional Tone
Tone has a massive impact on the reader and strongly influences how he or she might interpret and react to your writing. For this reason, it's vitally important that you understand the tone that a business plan should be written in.
Even in sections that warrant a more detailed approach, be absolutely sure that you are not rambling or using more words to make a point than necessary. Failing to get straight to the point can cause a reader to disconnect, before you've even made your proposition. After writing a first draft, read through your work several times and cut any copy that isn't absolutely necessary. If someone wants more information, they will ask.
Avoid "fluffy" adjectives and superlatives
Words like "awesome", "incredible", "unbelievable", "most" and "best" have no place in business plan writing. Words like these will make your document feel unprofessional, unrealistic and inflated. Remember, your business plan is not a piece of marketing and should certainly not be written as one.
Business plans often have numerous contributors, as different stakeholders draft their own sections. So be sure to have a single writer read through the entire plan, to ensure that language, spelling and grammar are consistent throughout the document.
Use a Simple and Intuitive Format
Simple and intuitive is always better than flashy when it comes to a business plan.
While it's important to note that, in the case of a business proposal, substance certainly trumps form, it's still important that your business plan is presented intuitively, in a way that is easy to read and reference.
This is made much easier when following a business proposal template, but always ensure that the way you present information is consistent throughout the business plan. Perhaps you make a claim in a heading's subtext, then present evidence to support your claim, then explain the relevance of your claim to your business. Regardless, do your best to use the same formula consistently throughout the document. This will greatly improve its readability and provide easy reference points for the reader to find specific information in a hurry.
Focus on information, not design
Your business plan is not the place to showcase design or typographical skills. Use a single font throughout and use italics and bold only to emphasise or to show different sections. When data is best presented graphically, ensure that graphs or diagrams are as simple as possible. If a graph requires an explanation to be understood, redesign it or opt to write out the data instead.
Gimmicks will not make your business seem more dynamic or strategic — quite the contrary in fact. Instead, ensure that your business plan looks good printed and in digital formats, is small enough to be emailed with ease and looks clean and professional.
Say Nothing You Cannot Prove
This is such an easy mistake to make, because the temptation to make unsubstantiated claims is strong when writing your business plan.
If you can't prove it, don't say it
If you do not have independent evidence to support a claim or observation, your business plan is better off without that information. Any investor or bank will expect you to justify your claims, so there really is no point including unsubstantiated information.
Make conservative financial predictions
Always make predictions that are a little below what you are able to justify with evidence. Making unrealistic predictions immediately makes your business plan appear amateurish and you're better off being asked to push numbers up, than to reduce them.
The same applies to timeframes
Use real-world examples and evidence to estimate and justify your timeframes. Just like your financial predictions, it's better to predict that jobs will take longer to complete, than making unrealistic claims that cannot be justified.
Furthermore, when you encounter the inevitable delays and holdups that are a part of life as a startup, you won't be in a position where you have to explain why progress is behind schedule to investors and stakeholders. A realistic business proposal is far more appealing than an overly optimistic one.
The post How to Write a Business Plan appeared first on Home Business Magazine.
Click Here For Original Source Of The Article