Nowadays, it's highly important to keep your e-commerce frequently updated as new technologies are released on a daily basis, and your competitors can easily take your place at the top.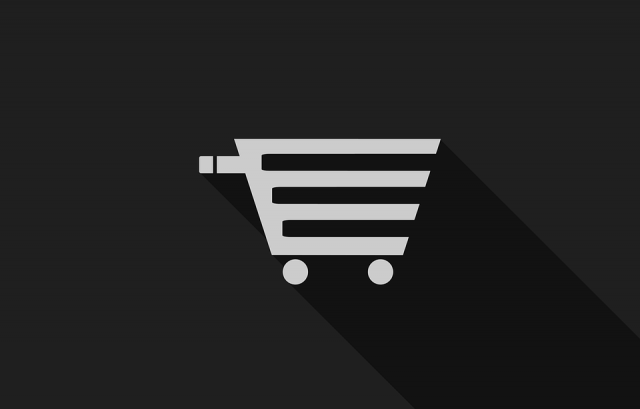 Focus on simplicity
Your website must be as simplistic as possible due to the fact that customers don't want to spend hours of searching for their desired product. Frankly, most of them don't even know what they actually want. You must provide your client's with a personalized experience that would guide them throughout the website so that they can choose the needed items.
Ensure that your website could provide recommendations based on their selections. This way, you will cut their time spent in browsing, which would result in more conversions. However, you should not give them way too many options, as they can get easily distracted when they don't know which one to pick.
Responsive website is a must
You can't have a successful e-commerce without having a responsive design. You must invest money to ensure that your website can be browsed from each and every platform, which includes not only laptops but tablets, smartphones, and personal computers.
Some designs might look magnificent on large screens, but they can be quite unresponsive on mobile phones, for example. In recent years, statistics show that more people are browsing the internet from their phones, rather than their laptops. This means that you might be losing a lot of money because your site is not optimized.
If your business is not ready for a professionally made application, then you must have a responsive design to convert your mobile customers.
Options & search bar
Incorporate a search engine in your website in order to have a user-friendly internet site, because clients want to navigate through the platform quickly and find what they need without any hassles.
The options you provide within your categories should not be cluttered, which means that everyone should find them quickly. These options should provide your clients with products that they have never even thought of. This way, you increase your chances of converting them. If your search engine provides recommendations or predictions, then it's going to be even more used by the individuals looking at your website.
Straightforward checkout process
This is the most important aspect of your website, and you must make it incredibly simplistic. Remove all unnecessary product options and advertisements because they can distract the customer, which would lead them to another page.
The customer must know how many steps he has to take to finish the buying process and wait for his product. Making it complicated would result in far fewer purchases. Analyze your website's statistics, and if there are far too many people abandoning this page, then you have to make the necessary steps to improve it.
The importance of live chats
The most important part of running a business is the customer service. You must be easily reachable when your client needs your help, no matter what the reason is. Live chats provide easy access to your team, and you can help them on-the-go. In most cases, this increases the conversion chances considerably.
When you think about it from the client's point of view, the chances are that you won't bother calling the phone either if you have a particular problem. E-mails are widely used on such occasions, but they are considered rather slow, and the client will probably choose to go elsewhere for the time you answer.
Chat services are instant, they eliminate a number of problems, and they will surely impress your customers.
Final Words
The idea is to keep the content of your website up-to-date, as clients wish to see new things more often. Don't forget to update your blog with newer articles and change the featured and popular products every once in a while.
Optimize your website's design regularly as well, because technologies change incredibly fast in modern days. A five-year-old design can be considered ancient by some of your clients.
Show your buyers why your website is better than the rest of your competitors. Is it easy to use? Are your prices lower than others? Tell people why you are the best and they will recognize you sooner or later!
The post How to Improve Your E-commerce Website in 2017 appeared first on Home Business Magazine.
Click Here For Original Source Of The Article