Market research is a necessity in the business world, and everyone from executives to marketing professionals knows it. In fact, in 2018 alone, over 47 billion U.S. dollars were spent on market research.
Simply put, this type of research is designed to give businesses accurate information and data about both their existing customers and who they should be marketing to—their target audience(s). It also provides them with data regarding their competitors, and where their specific industry might be headed. When businesses can access this kind of information, they are better able to develop specific marketing strategies to implement. That results in market segmentation or differentiation and streamlines the decision-making process.
Once upon a time, market research was a luxury, or something that businesses preferred to use in order to get a leg up on their competition. In today's fast-paced, ever-changing world of technology, market research has gone from something that was recommended to something that is necessary and critical to make smart, effective business decisions.
Thankfully, that same technology that makes market research a necessity has also made it easier to access. Leading market database providers can offer businesses real-time, direct access to company information, including things like:
Industry research
Market shares
Demographics
Consumer trends
The best part? All of this research can be done on a global scale to provide businesses with the most accurate information. You don't have to be a huge conglomerate to take advantage of market research databases. In fact, small businesses can become even more successful when they utilize them, too, since it gives them a leg up on their competition.
Listed below, we have put together our choices for the top 10 market research database providers available today. We judged each of these database providers with a specific set of criteria, including regional depth, industry coverage, cost, innovation, and user experience. If you're just getting into the world of market research, these are the providers to start with.
What to Look for in a Market Research Database
Keeping these ten databases in mind, it's important to know what to look for before you decide which one is the best. While many of them offer all-around services that focus on either global or national data, others hone in on very specific sectors or provide specific data and projections.
There is no one "perfect" database. Instead, as you go through this list, try to determine which key features are important to you and your business. If you want to branch out globally, you will need to utilize a database that aggregates data from all across the world. If you're involved in a sector that not many databases feature, you might be limited to using one or two.
Personalization, as much as possible, is one of the major keys to choosing the right market research database. Before you get started with this list, write down what you're looking for in a database, and compare these ten options to what you need. Even if you only have five key factors in mind, you can easily narrow down some of the options when you compare it to your list.
With that in mind, let's get started so you can determine which market research database option is best for your business as you move forward.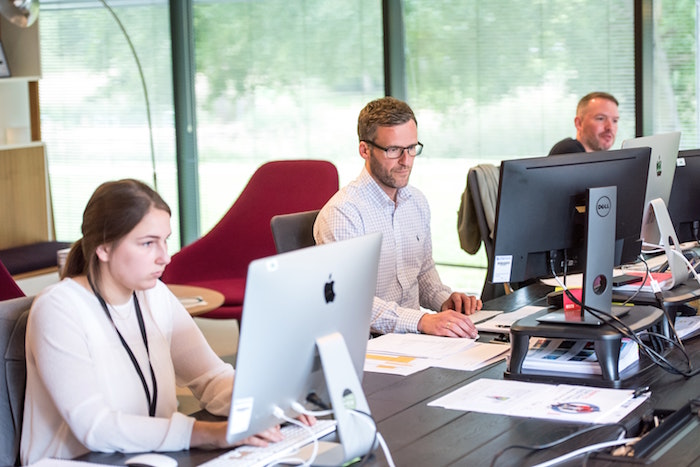 1. Statista
Statista is based in Hamburg, Germany, and it is truly one of the best online portals for statistics of all types, whether you're looking for health information, marketing stats, or something completely different. It also is one of the least-biased market research platforms, meaning that you can trust the information provided.
Statista is so popular because its official statistics are available in English, French, German, and Spanish. So, people all over the globe have access to over 1,000,000 stats on 80,000 different topics.
According to the company, they have over 1.5 million active users, all interested in varying topics and searching for accuracy. Statista isn't just used by those in the business world. It's often one of the top results when people are searching for just about any type of statistic on Google. But, that isn't always a good thing when you're looking for exclusive information.
Pros
A worldwide depth that reaches an expansive audience
Covers a variety of industries and themes
Data is easy to read, delivered in the form of a presentation
Cons
Most of the data is available to the public, so you may not get the "edge" you want
The site focuses on quantitative data instead of analyst insights
2. Reportlinker
ReportLinker relies on AI technology to simplify the process of gaining industry insights through different sources. Some of its most notable features include the latest reports and slideshows with data from top research analysts. These reports give you a complete understanding of 5,000 different industry sectors, including a general overview if you're short on time.
Reportlinker has more than 150 million statistics that are easy to understand thanks to tables, figures, and datasets that have come together in one place from government agencies, international organizations, consultancies, and more. It is more business-oriented than Statista, focusing on market sectors rather than a wide range of topics.
Pros
Great coverage within the industry, making it ideal for B2B markets
Easily showcases proprietary data including the market size and forecast
Relies on industry experts for real-time information
Cons
The pricing model can leave some businesses unable to gain access, as it's geared toward research firms willing to make an investment
3. Euromonitor
Understanding global market data is of the utmost importance for any business working internationally. Euromonitor brings that data to your fingertips with insight on a variety of industries and economies across the globe, as well as consumer trends.
In addition to providing data, they help their clients analyze what it means. They also help to identify future trends that may have an impact (positive or negative) on global businesses. Needless to say, Euromonitor's bread and butter are B2C and B2B industries.
Pros
They use the same structure for all reports
They operate in more than 52 countries and offer 5-year projection forecasts
Market data is detailed by country, including unique statistics like consumer lifestyle
Risk reports
Cons
Typically covers consumer products
Only updates once a year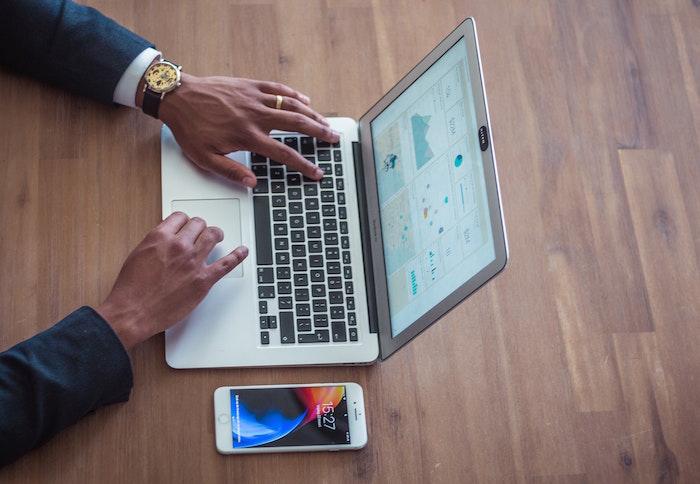 4. Mintel
Mintel is unique in that it analyzes both market sizes and trends in a variety of different categories, including:
Food and drink
Leisure
Media
Technology
Not every market research database includes these particular industries, so it's a great way to learn about trends and forecasts if you're having trouble finding data somewhere else.
Pros
Consistent structure for every report
Easy-to-digest reports that anyone can analyze
Cons
Only covers certain sectors within the market
Only updates once a year
Focuses on data, not analytics
Segmentation of the market is limited
5. Marketresearch.com/Profound
It doesn't get much bigger than 700 industry segments with up-to-date information. That's exactly what you'll find with MarketResearch.com/Profound. It offers corporate market research procurement to business professionals around the world and has developed a strong reputation for being trustworthy, authoritative, and intelligent.
They use research reports in their data from over 170 research publishers around the world. The results? That type of research allows them to offer over 250,000 critical reports for businesses that are current and relevant.
Pros
A vast array of reports from different publishers
Trusted name in market research
You can customize reports to fit your needs and interests
Cons
You purchase sections instead of full reports, so it can get expensive quickly. In fact, it is one of the more expensive solutions for market research
6. Researchandmarkets.com
One of the best things about Researchandmarkets.com is that it utilizes over 1.5 million research resources. So, you can depend on the data you're getting. In fact, it boasts the largest collection of business information products available on the market.
Not only is the selection at Researchandmarkets.com huge, but also it provides in-depth analysis from a variety of business industries by working with reports from any reputable publisher. Needless to say, it's a powerhouse.
Pros
The biggest catalogue in the marketplace
Information from every sector
Super-fast delivery
Cons
Not a subscription service
Content is not exclusive and could be found elsewhere
Some reports are low quality, but high cost
Pay-per-report, so you don't have a consistent spending budget
7. MarketLine
Looking for industry-specific data? MarketLine provides reports for the automotive, consumer energy, financial service, healthcare, and technology industries. It features statistics that are globally-based, including news and analysis, as well as company and country profiles.
Pros
Easy-to-use formatting
Market data that uses standardized practices
Provides macro-economic statistics for 215 countries, including social stats and industry trends
Cons
No in-depth numeral analysis—mostly descriptions
Only bi-yearly updates instead of real-time
The quantitive data provided is generalist in nature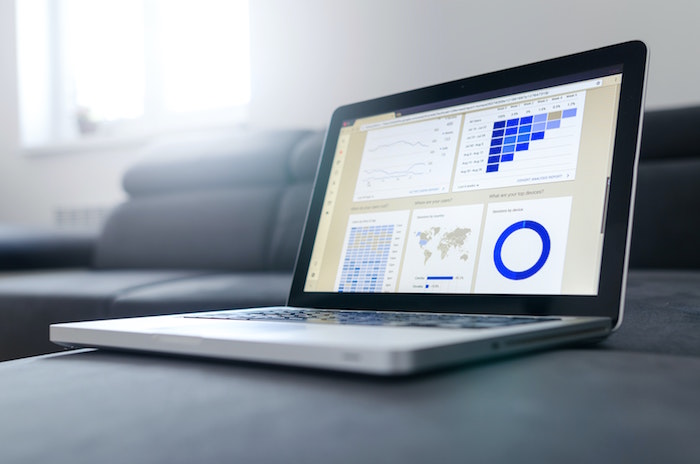 8. Oxford Economics
If you're more interested in trends around the globe, Oxford Economics is a great database option for you. They are a leader in both global forecasting and quantitative analysis. They can track trends by country, industry, and even focus on urban trends to give you the best possible target market results.
Pros
Uses the work of reputable economists for accurate forecasting
A large variety of subscription options
Cons
Offers country reports without industry data
Few industry insights
9. EMIS
The EMIS platform is newer to the market but no less powerful than some of its competitors. It provides company, country, and industry data from 9,000 news sources. They also use accurate analytical tools to screen data, notice trends, and forecast the future of different sectors, including possible risks.
Pros
Focuses on emerging markets that may otherwise not have much information
Cons
Subscription is several-thousand dollars
The coverage is only for emerging markets, not established ones
Not user-friendly
10. Ibisworld
If you're looking for reports from the US, UK, China, and other industries across the globe, Ibisworld has you covered. In their reports, they feature industry performances as well as the outlook of that particular sector. They will also clue you into some of your major competitors, as well as key statistics and operational conditions.
Pros
Covers the major sectors well
Overviews are concise and not cluttered, making the platform easy to understand, especially if you're dealing with a new or unfamiliar industry
Offers industry-specific projections and data
Cons
Aggregated data is based on NAICS code, which makes it less precise than other research and reporting
Only a few countries across the world are covered
It is expensive
Why Do You Need a Market Research Database?
If you're still not convinced by any of the databases above, it's important to think about why you need a market research database, to begin with. There are so many benefits you can reap from utilizing this kind of information. Some of those benefits include:
Gaining more industry knowledge to strengthen your position
Minimizing investment risks
Allowing you to see potential opportunities and risks
Giving you the option to put together a strategic plan
Part of that plan should include looking at what your competitors are doing within your industry. That's one of the best things about a market research database, too. Not only can you look at trends, facts, and figures, but also you can take a peek behind the curtain to see how your competition is handling things. Getting that kind of information makes it easier to think outside the box, get creative, and try something different to stay ahead of that competition.
Again, any of the market research databases listed here would be great options for your business, whether you're just starting out or you've been avoiding this kind of research for years. Don't forget to go with the option that speaks to your business and the things it needs in order to thrive and continue to grow.
The post How to Find the Best Market Research Database? Here's Our Top 10 appeared first on Home Business Magazine.
Click Here For Original Source Of The Article