Throughout Tamara Anderson's life, she has always challenged herself to be the best version of Tamara Anderson that she could be. Even as a child and not knowing what it means to be successful or accomplish goals you set for yourself, she always said, 'ok, that was good, but you can do better, Tamara.' She is a self-motivator; from getting up in the morning to making herself go to sleep and unwind her brain. She believes this stems from her health condition– when you grow up not knowing how you will feel the next day, if you will be strong enough to get out the bed, to be without pain or even wake up. So you start to appreciate every day and want to have the ultimate life experience and share that everywhere you go, or at least Tamara does.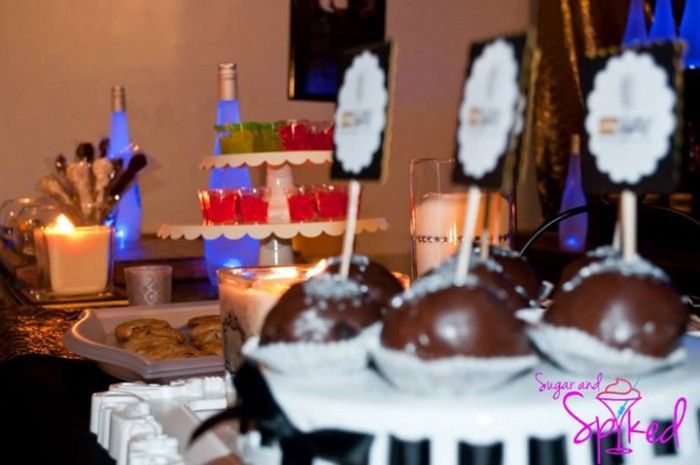 Her first taste of success was when she was in high school; in the 9th grade she tried out for freshmen cheerleading at Leuzinger High School in Torrance California. This was something she didn't tell her mother about because she didn't know if she would approve, and she wasn't sure if she would make the team. She had doubts, only because she had been teased her whole life due to her eczema; it was the 90's when the AIDS epidemic was high, so her classmates wouldn't talk to her because they thought she had AIDS, and it was a little traumatic. So, she went to the after-school practices, made it past the first cuts, worked her butt off and made the team. She was so shocked, she went home and cried, but that feeling of accomplishment was the best thing she had experienced in her life, and she held onto that feeling because she wanted more of it. It's amazing what one "yes" can do to your confidence and what confidence can do to your life.
Since then, she has always reached for the stars, and once she got to them, she'd reach for one even higher. The next big accomplishment for her was completing nursing school. Tamara had been working in the healthcare industry for over 10 years on the financial side, worked at two hospitals, had two children she barely saw because she worked 60 plus hours per week, was in an unsupportive relationship, and overall, just miserable. The nurses she worked with encouraged her to go to school for nursing. At the time, she didn't know how she would be able to do that and take care of her family because a traditional nursing program can take 4 to 6 years, which is the kind of time she didn't have. So she quit her job at Cedar Sinai and moved to Colorado with her grandmother to pursue her nursing career, and took a fast track program that was 118 months (which is a hard core, no life situation). She didn't see her kids much; she just studied and worked all the time. After a setback due to her health and her challenge with writing, she completed the course.
That by far was the most difficult thing she had done in her life, but one of her greatest successes. Tamara was the first person in her family to obtain a degree in healthcare, plus she was a single mother with two kids and major health issues. It felt like a blessing you've given yourself with God holding your hand all the way. This wasn't something anyone else wanted for her, but something that she wanted for herself and she finally did it.
There are different types of success, both personal and career wise– whichever is more important to you will determine your life's path. She had completed her career goal by obtaining her nursing degree and RN license, but she needed more because once those are accomplished, then what's next? For Tamara, it was starting her own business so that she could focus on her family and her health to have a better life balance and live a longer and healthier life.
Becoming an entrepreneur has challenged her in every way possible, brought emotion she didn't know existed, taught her more about herself, changed her own view on life, and made her a better person. When you decide to start your own business with no experience and with limited resources, you have to make up your own rules to what success and failure is. It may be just keeping the business open, it may be a financial goal, it may be freedom with your time, it may be building a legacy for your family, and it may be creating a resource to help people and much more.
For Tamara, one business started to bring happiness into her life and take away stress so that she could lead a healthier day to day life. She believes when you get to do something that brings joys into your life and smiles to other people's faces, then it's a success. When you have someone cry because the signature cake you made them was everything they imaged and more, then it was a success. When you have customers that turn into clients because year after year they celebrate a special occasion with your dessert, then it was a success. With Sugar and Spyked, every event where their client is happy is a success; it never gets old and always feels good.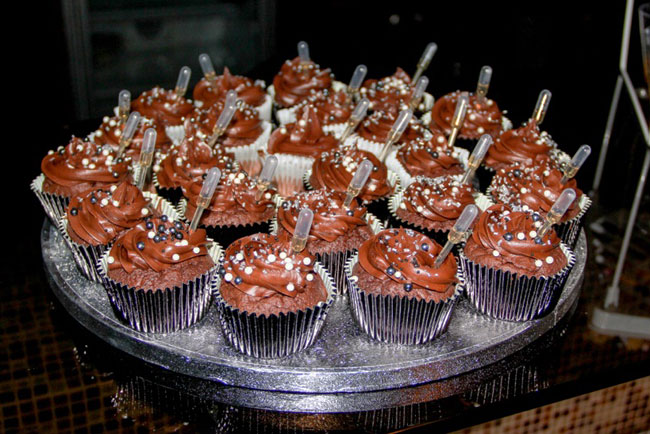 With her second business success, it defined her in a whole different way and gave her a completely different experience. Her background of nursing and baking have led her to her second business which is providing education on the alternative ways to use cannabis. She gets to provide education about holistic medication to help people who have tried all mainstream medical recommendations and either ran out of options, have no health improvement, or haven't seen the results of their current treatment plan. So, this type of success is the most rewarding because she helps provide the tools for people to change their life span, enhance the quality of their life, and bring relief with all natural medicine. When someone sends you a message thanking you for providing a service or product that helped them concur debilitation that causes them to be on disability for a year, but can now return to work, that is the best feeling of success you can ask for.
Tamara is grateful for her life and its journey, and can't wait to see what her next success will be.
The post How Tamara Anderson Measures Her Success appeared first on Home Business Magazine.
Click Here For Original Source Of The Article